Considering DIY staging but unsure of the starting point? Let me assist you! Share pictures of your property, and I'll provide comprehensive advice on enhancing its appeal for a quick, high-value sale tailored to your target audience. This service is ideal for both occupied and vacant homes.
What You'll Receive:
Tailored Advice: Based on market research, get recommendations for each room: furniture placement, decor, additions, removals, and potential repairs or renovations.
Color Guidance: Suitable paint colors for walls, trims, and ceilings. A color consultation may be suggested for specific matching needs.
Living Tips: Strategies for residing in your listed home, ensuring it's always show-ready.
Photo-Readiness: Guidance on preparing for property photos.
Seller Insights: Information on common home-selling mistakes and prevention, topped with my special report on Top Ten Home Staging Tips.
Final Review: A thorough evaluation of your staged home with final touch-up suggestions pre-photography.
Online Consultation Process:
Agree to the provided terms and make the payment.
Receive and complete the New Project Questionnaire.
Await my comprehensive review within 5 days.
Attend a Zoom call where we'll discuss my suggestions.
Receive valuable home staging resources, including how-to videos.
Complete your staging and send me post-staging photos.
Get final touch-up advice within 3 days.
In-Person Consultations: All discussions and evaluations will occur directly at your property.
Have Questions? Give me a call.
907-362-0065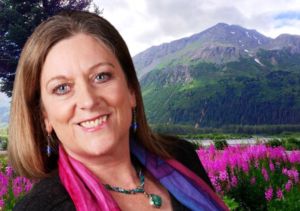 Mary Ann