Plan to do your staging yourself but not sure where to start? Send me pictures of your house and I will give you recommendations of everything you can do inside and out to prepare your house to sell fast, sell high and appeal to your target market. as well as tips for living in your for sale home and preparing for your photo shoot. Perfect if you will be living in the home while it is listed. If your home will be vacant, I can give recommendations for paint, upgrades and preparation for market. Virtual staging can be added separately.
What You Get
Market research to determine your target market and determine how to stage your house to appeal to that market.
A complete review of all the rooms in your house with recommendations to improve your  furniture arrangements, colors, styling, things to add and to remove, things to repair or remodel and more by room.
Paint colors and brands if needed for walls, trim and ceilings that will appeal to buyers and help increase your sales price. I may recommend you add a color consultation if we need color data to match paint to counter tops, flooring, cabinets etc.
Tips for living in your house while it is on the market so you can be ready for showings at a moments notice.
Tips on preparing for your photo shoot.
Tips on top mistakes home sellers make when selling their home and how to avoid them.
My Top Ten Home Staging Tips report.
A final check up on your completed home staging by reviewing your finished pictures with suggestions on final tweaks to make before you photo shoot.
How it Works-Online Consultation
Review my Letter of Agreement/Terms of Service and make payment using the purchase button.
I will email you a New Project Questionnaire where you can upload your images for each room and the exterior.
I will review everything within 5 days.
We  schedule a video conference call on Zoom to go over my recommendations with you.
I will send you links to my home staging tips, videos on how to hang art, curtains, style bookcases, other resources, preparing for your photoshoot,  and top mistakes home sellers make.
You complete your staging. 
Take after pictures and send them to me.
I will review them and give you any final suggestions within 3 days.
In Person Consultations
All work will happen in person on site.
Have Questions? Give me a call.
907-362-0065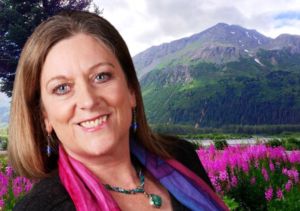 Mary Ann