Aligned Design
Aligning Art, Science, and Energy
to Make Magic Happen in your Home and Life.
When your space is better, you are better.
When you are better, the world is better.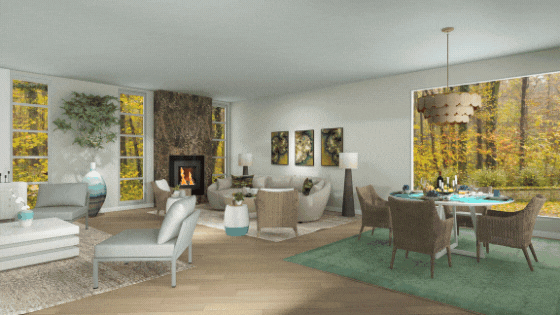 Home owners, are you feeling frustrated with how your home looks and feels, trying to pull it all together and worried about making expensive mistakes? Does your space feel like the sanctuary you want to come home to?
Business owners, is your business attracting your ideal customers and making the income you know you deserve?
Home Sellers, are you selling your home and worried that instead of selling fast and for more, it may sit on the market while you keep taking price reductions while dealing with endless showings?
Bring joy to your home, more money to your business, and sell your home fast and for more now.  
My Unique Aligned Design System
I am sure by now you have realized just how critical your home is to your health, well-being, peace of mind, and enjoyment of life.
More and more, our homes have also had to serve as offices, school rooms, gyms, businesses and so much more.
And most have fallen short in providing the perfect space for all the things we want and need to do. Many things, seen and unseen, combine to create the magic of a perfect space. We may not know what all those things are but we know when some of them are missing!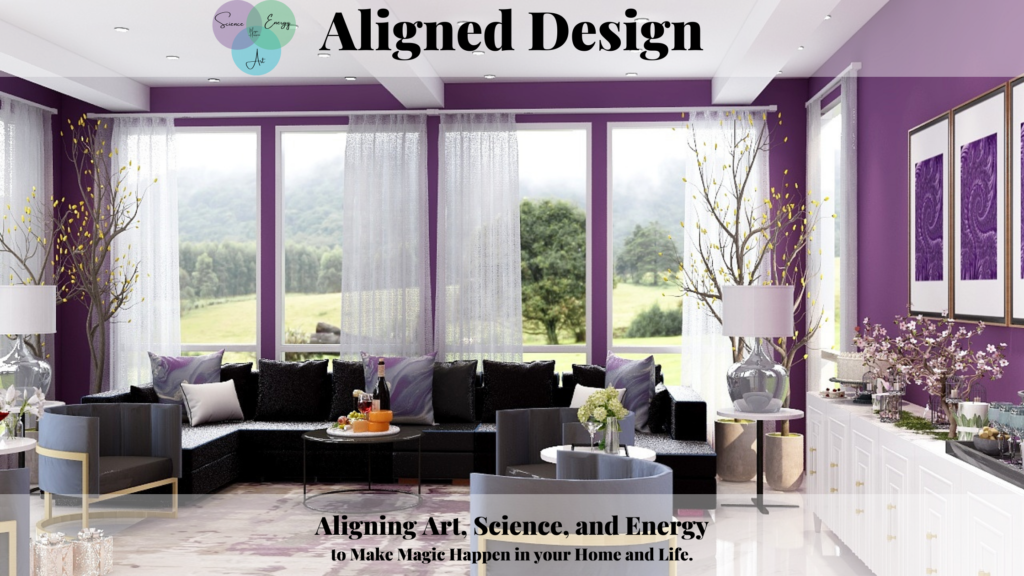 If you have never experienced the joy of living in the perfect space for you, you don't know what you are missing! It looks great, feels great, and supports you to be great! And with all the time we spend at home, why not invest in your own well-being and give yourself this gift.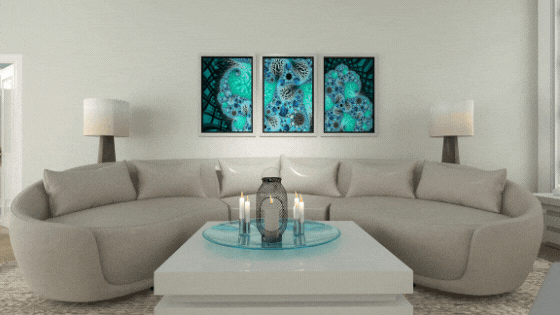 Art, science, and energy working together make the magic happen.
While most designers focus on the "art" or what makes a space "Look Great",  I also consider color science and energy, so that your space "Feels Great" and supports you to "Be Great". 
I use color science, as one of the few certified color strategists in the country, to measure color and use color relationships, to remove the guesswork and get the extraordinary color that looks and feels fantastic.
To create a home that is healthy and feels great, I also align the energy of your external environment, home, and the objects within it with your energy, by using biophilia, elements of feng shui, color psychology, natural materials, and by reading the energy of your home.  
My unique Aligned Design uses art, science, and energy together in a holistic way that makes the magic happen in your home or business.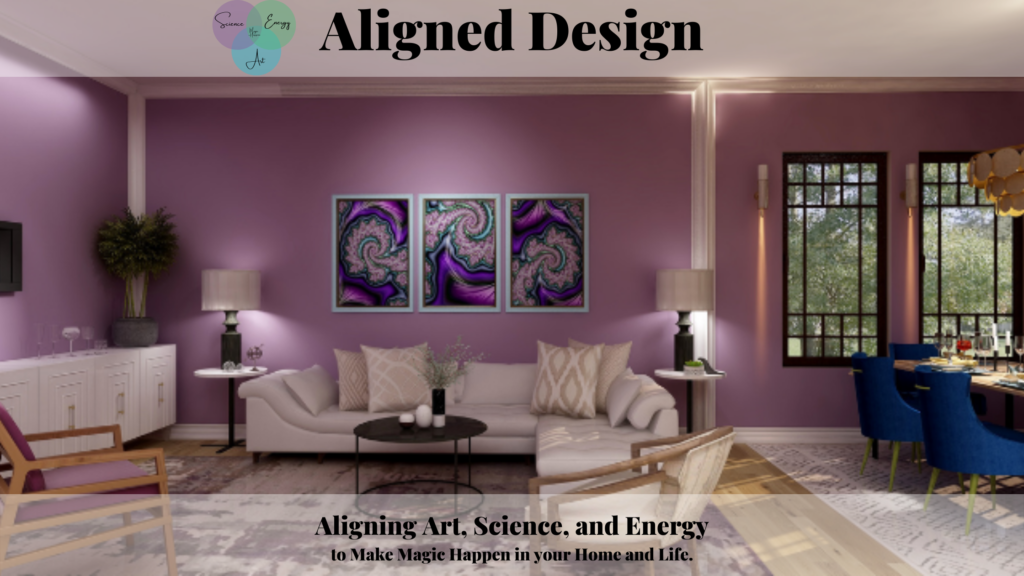 When your space is better, you are better.
When you are better, the world is better. 
How will I know if my space is better?
You know when it looks beautiful, reflects your style, tells your story, feels bigger, flows easier, and your colors inspire you with their beauty.  You feel healthier while also caring for the environment.
How will I know if I am better?
You feel more relaxed, get better sleep, feel more positive, productive, and connected to nature. You are inspired to create your dream life and have space for learning, silence, reading, working out, and doing the things that only you in all the world can offer.  You see, hear, feel the positive changes and it gives you a sense of well-being and inspiration to be your best.
How will I know if the world is better?
When your space looks and feels great, you are happier and contribute to making the world a better place. You are unique and there are things that only you can offer. Your space helps support you to create your unique offering. The world needs you.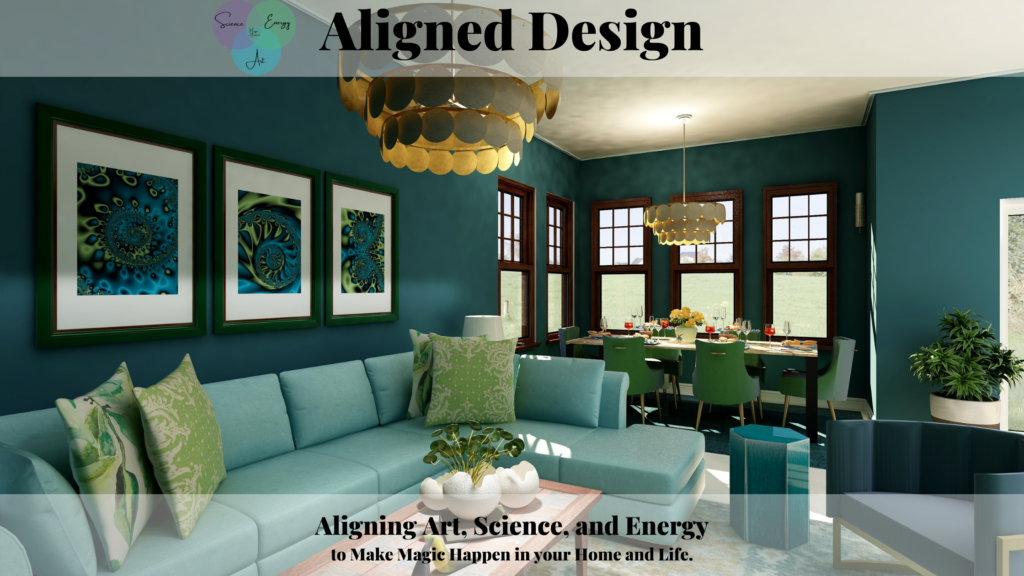 Upload pictures of the rooms you want to work with, at least 2 views, plus pictures of important exterior views from the inside and at least one picture of the front of the house with yard.
We will do a discovery zoom call, up to one hour where I will ask you questions about how you want each room to look and feel, color and style preferences etc. and you can share any questions you have.
I will work on your design, color and energy recommendations. I may ask you to assist by purchasing a color measuring tool and taking some measurements for me. It costs about and I will send you a video on how to use it.
As I work through your design, I will create a color palette and some art for you. I will check in with you to make sure you like the color palette and art. I provide one revision as part of the consultation. This may be done through email or on a short zoom call.
We do a zoom consultation call to discuss all your recommendations and a shopping list for any specific items I might recommend.
I provide a complimentary look at your after pictures with recommendations for adjusting anything we have discussed that you put in place.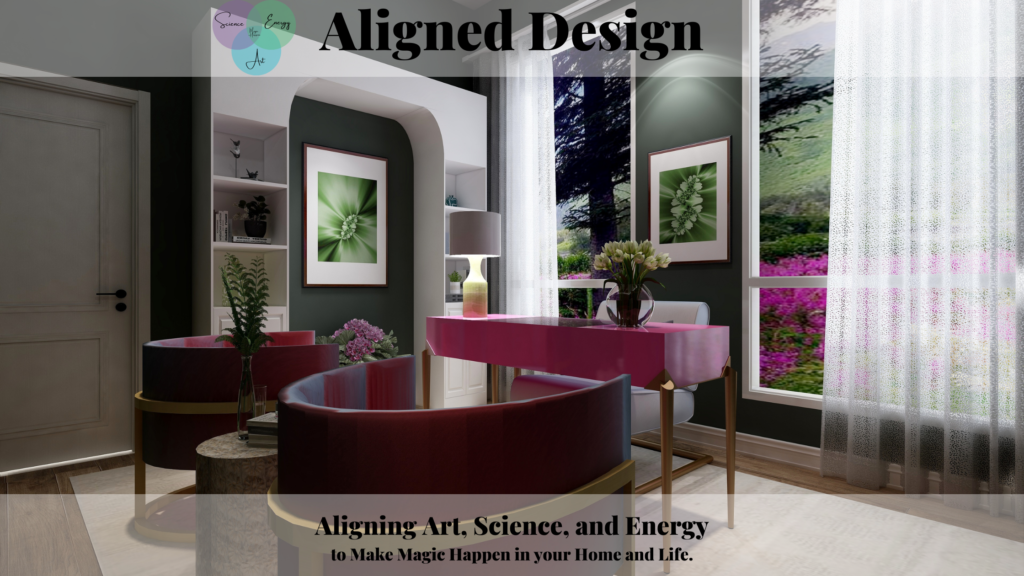 The Aligned Design Consultation includes approximately 8 hours of my time and considers art, science and energy to create comprehensive guidance for your whole home. It also includes three designs of my unique fractal art, a form of sacred geometry, designed specifically for you and your home to tie together your colors and align your energy with the direction you want to go. It will be named after you. The design can be purchased as art or home décor separately in my online store on Society6. It includes an initial discovery zoom call, a consultation zoom call with all your recommendations that can be recorded and a shopping list for any recommended items.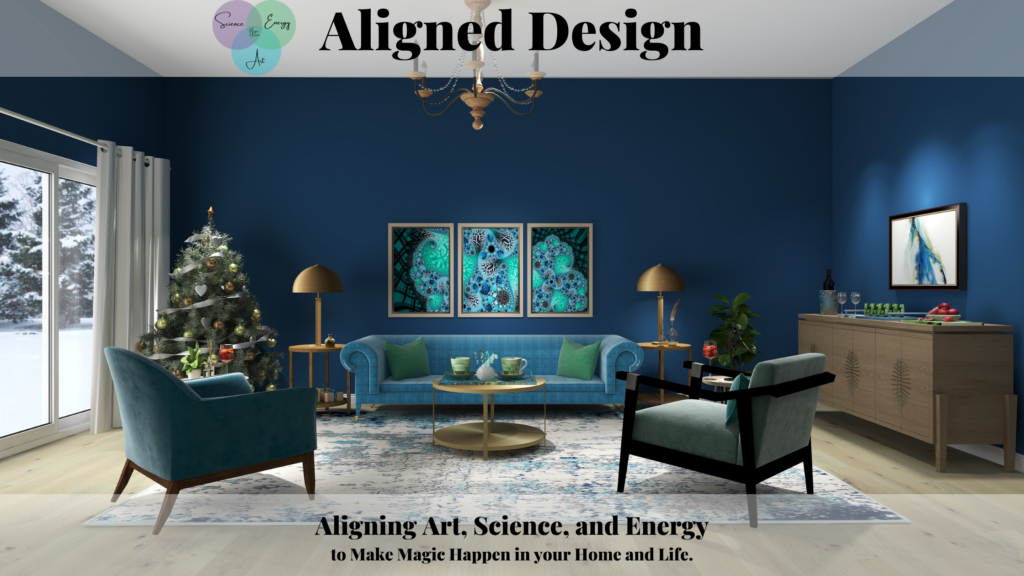 For each room, the consultation includes how to change it so it looks, feels, and functions the way you want it to,
Recommendations on what to keep, replace (with general recommendations, not specific items), Replacement ideas will be based on how the item is affecting the health or energy of the home, if it works with the color palette, if it is the correct size and scale for the home and if it contributes to the function and beauty. How to incorporate your custom fractal art as an art piece or décor item if appropriate.
Recommendations for re-arrangement if needed for better energy flow.
Color palette recommendations for furniture, décor, and accessories, including paint colors with the color name, brand, and sheens.
Color recommendations will be based on color science and color psychology to enhance how you want to feel in each room
Recommendations on how to improve the energy in each room so it feels the way you want it to. This may include replacing objects, energy clearing, or adding energy enhancements or décor.
Recommendations for finishes such as countertops and flooring if needed to work with the color palette.
Overall guidance for selecting furniture and decor. The specific selection of items should be done through one of my Edesign packages or I can work with you by the hour.
Recommendations for styling bookshelves, tables, and hanging art.
Recommendations for items to improve the health of the room such as replacing synthetic materials with natural materials.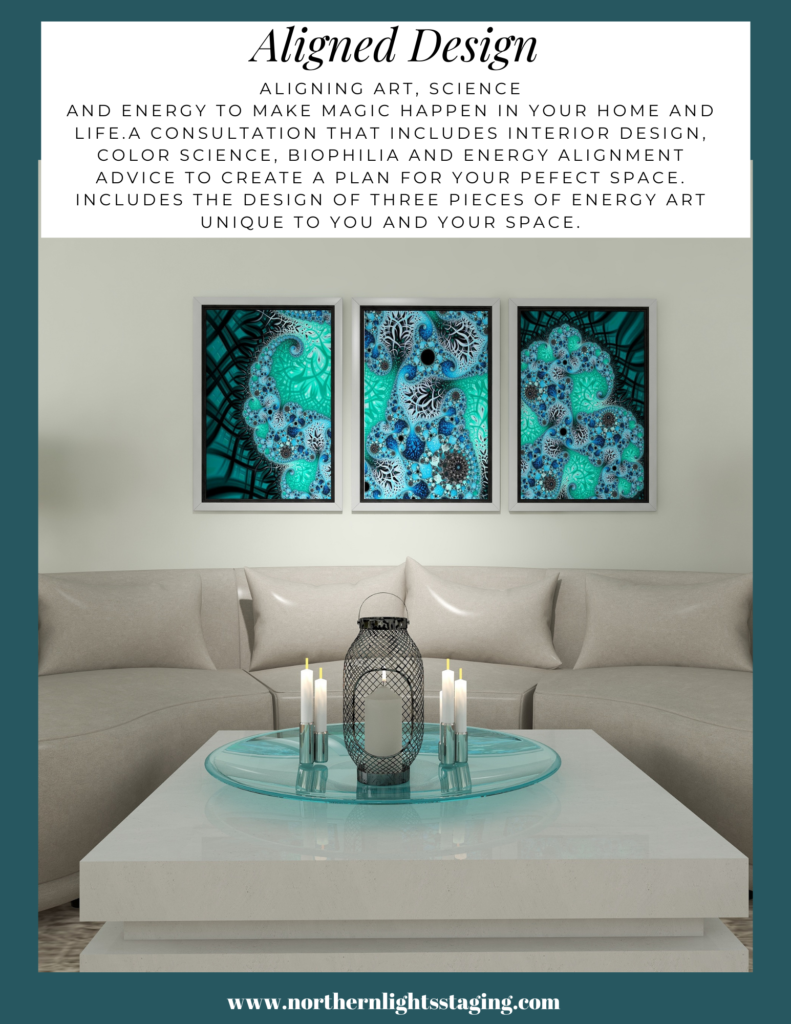 If you still need help after your Aligned Design consultation, consider one of my Edesign packages.
Full service Edesign will give you a floor plan, concept board, shopping list and a render for a room so you can see what the finished room will look like.
If you just need a few new items, and do not need a render to visualize things, try my Refresh Edesign service.
My floor plan service can help you with space planning if you do not need to purchase any items.
Designer on call allows you to add on time if needed or just chat with me and ask questions for up to 2 hours.