Winner of Best of Houzz for Customer Service in 2016, 2017, 2018, 2019, 2020
See my 5-star reviews on Houzz
"Anyone building, remodeling or decorating looks to Houzz for the most talented and service-oriented professionals" said Liza Hausman, vice president of Industry Marketing for Houzz. "We're so pleased to recognize Northern Lights Home Staging and Design, voted one of our "Best of Houzz" professionals by our enormous community of homeowners and design enthusiasts actively remodeling and decorating their homes."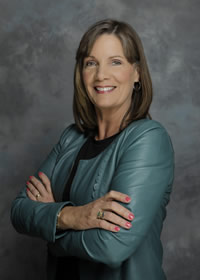 Mary Ann deserves a "stellar" rating for her home staging services, talent, experience and knowledge as a Professional Home Stager. A home stager myself, my husband & I enlisted Mary Ann to take on the oversight of staging our home when a new job and relocation required us to sell our $575,000+ home in a lagging real estate market, & a very busy time in our lives! Her perspective helped us make decisions that were hard to make but that were in the best interest of our home sale. When the home staging was competed and a professional real estate photographer captured the essence of our property for an excellent Internet presence, Mary Ann also created a fantastic Face Book Page & a video to help boost our online marketing and show the property in a way that real estate listings could not. We had immediate requests for home showings, and fantastic feedback from home buyers and real estate folks during the entire listing period.
In addition to Mary Ann's staging talent & knowledge, she provided us with constant professionalism and personal service by staying in regular communication with us during our home listing; by being on time and meeting deadlines; by reducing our stress because of ongoing support and her experience; by completing all work, then following up with our additional requests; by reducing our staging costs by using furniture & decor we already had; by updating, & increasing our Face Book Page presence & audience; by ensuring that we were satisfied with her staging, costs & marketing services; and by being part of the team that successfully got our home sold in a bleak real estate slump . Because our home was staged to show all of it's features and to attract home buyers, our home sale was solid, and profitable. Had we not staged, or had we poorly staged our property that was in competition with other homes, it is safe to say we would have been forced to drop our sales price, significantly, and received less profit for a future home purchase.
Mary Ann was not only a home staging contractor, she was, for us, a coach, a mentor and a great support in a very stressful and high anxiety time in life! Home staging is worth every dollar, but hiring Mary Ann Benoit, of Northern Light Home Staging & Design, was more than worth every dollar and lead us to success, and a new future. Stacy Goade- President of Alaska Premier Home Staging
---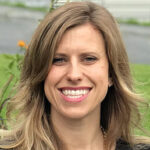 "Staging works!  Thank you to Northern Lights Home Staging and Design for the excellent staging job at one of our recent listings!! It was our first time getting to work together and Mary Ann did an incredible job of making recommendations to help this house shine.  And did it EVER! A record of 15 offers in a matter of a few days and over 30 showings! We often hear that sellers don't want to pay the upfront fees to stage a home in a seller's market but we were able to recoop that cost – plus extra!!! Thank you Northern Lights Home Staging and Design for your most excellent work!" Nicole Lawrence- Sales Broker at Seward Properties.
---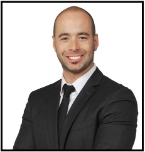 Jacob Sebring-Associate Broker/Realtor, Keller Williams. Mary Ann did an amazing job staging my clients property, and it showed when it came time to negotiate an accepted full price offer the first day is was on the market!  Jacob Sebring- Associate Broker/Realtor, Keller Williams
---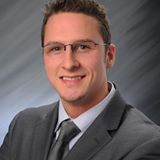 Mary Ann Is the best at what does. She finds each piece of potential a specific home has and brings it to life! She has the ability to bring home owners substantial profits by using her services prior to listing their home for sale.  Kris Bohman- Realtor with Real Estate Brokers of Alaska, Author of "The Value Driven Approach To Sell Real Estate" 
---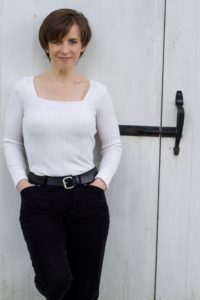 "Mary Ann Benoit of Northern Lights Home Staging and Design is a talented and inspiring home stager and designer that cares about her customers and goes the extra mile to give them the best! Her background as a Home Stager and Bed & Breakfast owner also gives her a unique perspective, making her a valuable resource for vacation rental owners in need of updating their properties and increasing their income and bookings. Mary Ann is also a gifted writer and video creator. She uses these skills to manage website and social media marketing content that attracts ideal buyers and customers. This makes her a wonderful resource for both home sellers and vacation rental property owners." Susan Atwell, Atwell Staged Homes
---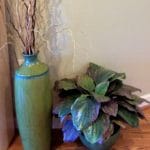 We had an excellent experience working with Mary Ann on our Interior Design and Color Consultation! We contacted Northern Lights Home Staging and Design through Houzz and before our first meeting she had already started working on color ideas for our home addition. Ms. Benoit spent time before and after our consultation working on colors and design with us, communicating via email, so that in addition to our "official" consultation, she gave us a good deal of her professional time. Mary Ann Benoit is easy to work with and down-to-earth. Our anxiety about working with a design professional was put to rest within the first 5 minutes of our consultation, allowing us to to be open about our preferences and ideas while remaining open to hers. We highly recommend Northern Lights Home Staging and Design both for professional knowledge and results, and for being a pleasure to work with. S. Lambert- Eagle River, AK
---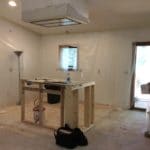 Mary Ann was very helpful and courteous! Home renovations can be overwhelming. I was caught up with the self help projects, the "you can do it" messages common on YouTube, and being completely overwhelmed when buying materials at Lowe's and Home Depot. For the uninitiated, you need to start with a plan and vision; that's where Mary Ann came in for me. She got back with me promptly, listened to my wants, and wrote out a plan with colors and brand names. Very reasonably priced. James Bosnell, Anchorage AK
---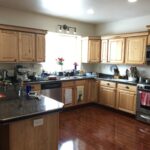 Mary Ann was very professional and great at addressing all my questions. She's very knowledgeable about colors and helped me find a counter top type and color to go into our existing kitchen. She also came up with some great recommendations regarding some space issues in our home. We ordered a kitchen counter based on her recommendation and we are awaiting it's arrival. We look forward to the transformation! Thanks Mary Ann! Janet Warburton, Anchorage AK.
---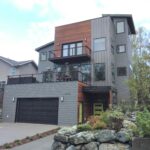 We were extremely happy with the color consultation service provided by Mary Ann Benoit of Northern Lights Home Staging and Design. She was absolutely able to resolve our color issues for our exterior painting project for our home. The color options she provided made it so easy for us to decide what to choose. She gave us several options to choose from. After the first round of options we wanted to make some changes and that was such a simple process. Mary Ann made it easy for us to make our final selections.
I would highly advise anyone in need of a color consultation to use Mary Ann. Her professionalism and knowledge are top notch. She made the chore of picking house colors seem so easy! Jason Bressler, Anchorage.
---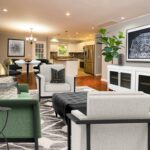 A Real Estate Professional once gave us very valuable advise. She said "if you can't do something, find someone that can do it for you!" We had been looking for a virtual staging solution that is affordable, quick and professional. Northern Lights Home Staging and Design made our first time Virtual Home Staging experience a success! We were very happy with the professionalism, turnaround time and most important the results. We would highly recommend Northern Lights Home Staging and Design for your virtual staging needs. Tom and Sheila Novembre, Novembre Real Estate
---

Mary Ann was professional and helpful in providing advice on our design project reception area using existing resources and furnishings.  Being from a nonprofit agency I appreciated her using what we had to make the area look better and not costing us much money and giving me the advice pro bono.
Cathy LeCompte, Avtec
---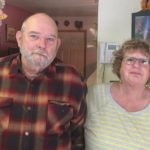 I contacted Mary Ann Benoit of Northern Lights Home Staging in late March to assist with a large interior renovation my wife and I wished to get an early start on this Spring. We were renovating just for our own enjoyment as we are very happy with our home….just needed to give it a fresh look!
She was very helpful and found great suggestions for Vinyl Plank Flooring and Quartz countertops that we adopted. Mary Ann is very good with colors and we soon had exactly what we wanted! She also recommended a renovation contractor and we were able to get him started right away!
We are now relaxing in a new updated home that we are proud to invite guests into….thank you Mary Ann! Charles Humphrey- Seward, AK
---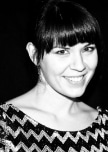 Mary Ann is professional and detail-oriented. She was very responsive and straightforward from our first conversation to the completion of the project. I highly recommend Mary Ann for all your home staging needs! Amanda Winkelman, Realtor- Keller-Williams
---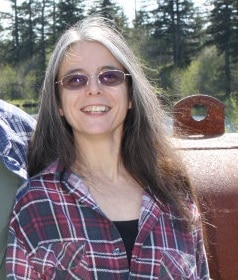 Mary Ann Benoit of Northern Lights Home Staging and Design was a great help in getting my new Bed and Breakfast off the ground. During my vacation rental staging consultation, she was able to look at two rooms, one of which was a total construction zone at the time and give me valuable advice for paint colors I would have never thought of, flooring, furniture arrangements, art placement and remodeling ideas. She gave me great advice for branding,  developing a website to attract my ideal client and sites to use for online bookings. My finished rooms look wonderful and I am already getting guests! Becky Dunn, Seward Alaska Bed and Breakfast owner.
---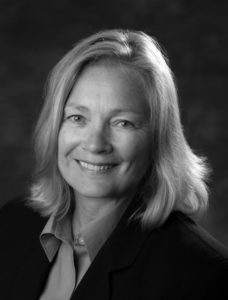 I am a Realtor and hired Mary Ann to perform a home staging consultation for my Seller clients. I wanted them to have a professional 3rd party view of their home (other than mine) and someone to provide Sellers with a plan to make the home more appealing to potential buyers. Mary Ann provided detailed comments, room-by-room, how to de-clutter, brighten rooms, maximize perceived room size, and bring color in small, consistent doses to each area/room. She provided a "priority" list of must-do's for Sellers that they could tackle themselves. As a Realtor who has seen many homes, Mary Ann's advice and comments were solid and most recommendations were easy to accomplish with little expense. She enabled my clients to understand this process from a Buyer's perspective — very important in marketing a home and get it SOLD! Robin Smith- Remax
---
I had the pleasure of working with Mary Ann on my most recent rehab project in Anchorage. As a real estate investor I know the importance of showcasing a property, and Mary Ann's artistic flair and attention to detail were reflected in the end product she delivered. From furniture placement to window blind adjustment, Mary Ann helped me to recognize things I would not have thought of to make the house more appealing to potential buyers. Her professionalism and follow-up are qualities I look for and I wouldn't hesitate to recommend her services to anyone looking for help attracting buyers in the sale of a home. Darcy Holt, Eclipse Real Estate Investments, Inc.,  Anchorage, AK
---
"I have received excellent service and attention-to-detail from Mary Ann at Northern Lights Home Staging. She is responsive, prompt and professional and was able to stage my listing on very short notice. I recommend her to anyone looking for a home-stager".  Dawn Storm, Keller Williams Realty
---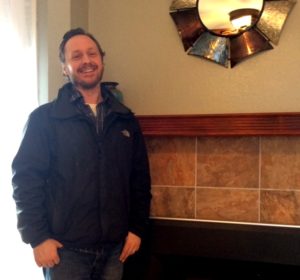 The house looks awesome! My wife loves the staging and does not want to move now. The staging made a huge difference. It was amazing. I love the "feel" of the house now, I just want to hang out and relax here. Once we put it on the market there was a ton of interest. It really helped alot. Buyers really love the way it looks. Gabe Badger, Home Owner, Anchorage, AK
---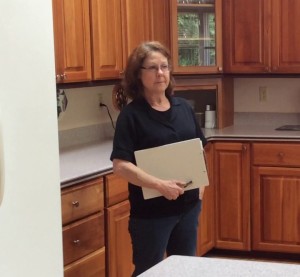 "As FSBO sellers, Mary Ann staged our home on a Friday  and we listed it the next day and had an open house. By Sunday, we had a full price offer! Everyone commented that our home looked beautiful and our "pride of ownership" was very apparent. We were extremely pleased with our results". Kathleen Friel, Anchorage, AK
---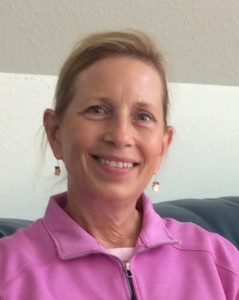 "Northern Lights Home Staging provided above and beyond service in regard to social media marketing and establishing a home sale Facebook site and coordination with the photographer and general internet.  Northern Lights Home Staging was very helpful with suggestions and research into how to market our "for sale by owner" home to potential buyers on the internet". Carla sold her FSBO home within 2 days after listing for an above asking price offer!
---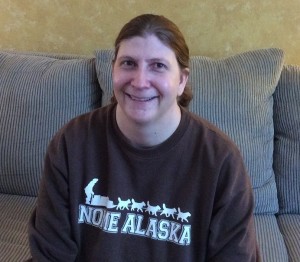 "I was very pleased with the home staging help provided by Northern Lights Home Staging and Design. Mary Ann was very quick on her feet, and provided a range of practical and affordable options including re-staging items on hand for more effective placement, tips for de-cluttering, and ideas for economical purchases that would give a big bang for the buck. Mary Ann has a great eye for balancing a home so that potential buyers can see themselves living there when they first walk up to the door. We sold our house 6 days after staging and received our full asking price"
---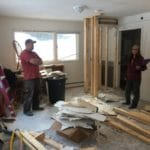 Very helpful and much appreciated advice on our Bed and Breakfast design consultation. Great for troubleshooting and problem solving. From staging the actual place to promoting it Northern Lights Home Staging was an inspiration.  A Forest Acre Inn, Seward, AK
---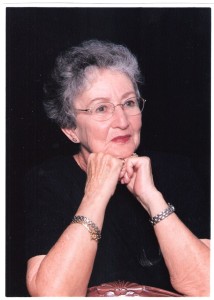 "Mary Ann transformed my kitchen, blending the existing cabinets that I wanted to keep with new counter tops and flooring that look spectacular while staying within my budget.  She was great to work with and I loved the computer program she used to help me visualize my choices! Magic indeed!"
---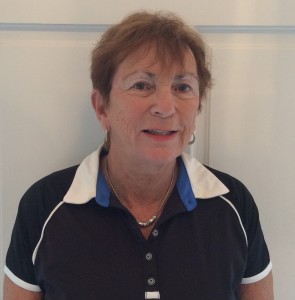 "Mary Ann is truly a professional designer!  She opened my eyes to new shades of  paint colors in a four bedroom home we are renovating in Englewood, Florida.  I learned how to group colors to harmonize with different shades in many areas.  She was a delight to work with and had many new and innovating ideas to share while taking our interests and lifestyles into account."
---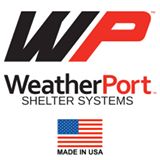 "Staging makes a difference! Thank you to Northern Lights Home Staging and Design for making our WeatherPort at the Alaska State Fair look beautiful. You did a wonderful job staging the space".  William Hansen, Director of Marketing. WeatherPort Shelter Systems.