Aligned Design
Aligning Art, Science, and Energy
to Make Magic Happen in your Home and Life.
When your space is better, you are better.
When you are better, the world is better. The world needs you.
Aligned Design creates a home that Looks Great, Feels Great and supports you to BE Great.
EDesign is a convenient and budget-friendly solution to revamping your space, accomplished through a dynamic online collaboration between you and me. Whether it's your entire home or just a single room, we work together to create a design plan that you can execute at your own pace, aligning perfectly with your energy, schedule and financial considerations.
To kickstart this transformational journey, we begin with an Aligned Design consultation. Just like our bodies, our homes function as holistic systems; every element should sync harmoniously to create a space that truly mirrors your essence. This means incorporating colors, designs, and energy that align with you, your environment, and your identity. The goal is to create spaces that not only look and feel great, but also empowers you to live your best life.
Our collaboration takes place over Zoom where I can get to know you and your space, to understand your needs and preferences. We'll explore possibilities to re-purpose existing pieces and identify items that could be added or removed for optimal impact. In terms of color and finishes, I leverage color science to recommend changes that perfectly complement your space and evoke the desired energy and feeling.
As a unique addition, I design custom art and home decor to bring all elements together, reflecting your personal values and aspirations.
Following the creation of our initial plan, if you need further assistance in sourcing specific furniture or decor items, I can extend my support through my Designer by Your Side package.  Through that I can help you find the perfect decor, create a realistic render of the final result, craft a detailed floor plan, shop with you or answer all your questions. With EDesign, the perfect space that's uniquely yours is just a click away, regardless of where you live.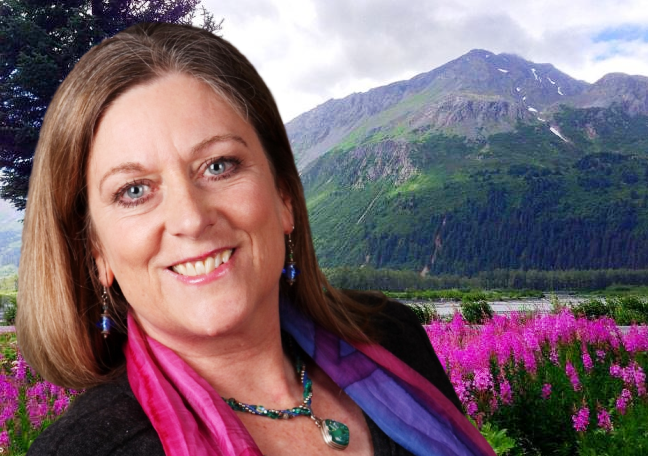 Mary Ann
The Aligned Design Consultation provides a holistic approach to revamping a space, intertwining elements of art, science, and energy to breathe new life into your chosen room. With a focus on one significant area such as your living room, this service acts as a foundation, setting the tone for the rest of your home.
This comprehensive consultation involves approximately eight hours of my dedicated expertise and includes an Interior Design, Color, and Energy consultation as well as three pieces of custom-designed energy art.
With this in-depth consultation, you're not only redesigning a room but reshaping a lifestyle, transforming your space into a haven of tranquility and inspiration. Learn More. 
2. Build on Your Foundation
Now that we've laid the foundation with your personalized energy portrait, identified elements that need to be introduced or eliminated from your life, and established a color scheme, expanding on this becomes a seamless process. Every additional room we revamp contributes to the energy momentum that we're building to nurture your personal growth.
For each subsequent room, we'll craft a plan that builds on the previous designs, ensuring a harmonious and cohesive aesthetic throughout your home. There's no need for a new energy art portrait for every room, thus making future consultations more cost-effective. This iterative approach not only enhances the visual coherence of your home but also strengthens the positive energy ambiance that's tailored to support you.
Add the Finishing Touches
Are there still some things you need to purchase that you could use help selecting? Do you need help visualizing things with a floor plan or render? Would you like expert advice before you make purchasing decisions?
Consider me your personal design partner. With my expertise at your disposal, you can tap into my knowledge, ask any burning questions, and even bring me along on your shopping excursions. From creating a well-detailed floor plan or render to assisting you in sourcing and procuring the perfect decor pieces, I'm here to guide you every step of the way. Together, we will curate a space that is a beautiful reflection of you.
Note Designer By Your Side prices are for online assistance. For in person help, call for a custom quote.
What if I just need a little advice?
Sometimes you may just need a little professional advice on a smaller area or help selecting between different design choices.  Purchasing 2 hours for a consultation or some coaching time through my Designer by Your Side service above can be helpful for smaller projects.
What if I just need paint color advice?
Color and Interior Design work hand in hand and should be done together with my Aligned Design consultation which includes a color consultation.
If you are just changing your exterior paint colors or minimal interior changes, this will work for you.
Home Staging and Vacation Rental Design
Try one of my 2-hour consultations and get results!
Sell your house fast and for more and attract your ideal buyer.
At your vacation rental,  increase your bookings and income and attract your ideal customer.
Need help figuring out your style? Try this quiz.