Home staging is all about the buyer! It is a marketing tool that highlights the best features of your house so buyers see it's potential, can visualize themselves living there and fall in love with it! That is what causes them to make an offer, and a good one!
You have Choices- Why We are the Best
Mary Ann Benoit is the only professional home stager in Alaska that is also an Interior Designer and Certified Color Strategist. If you are investing in home staging, why not get the best? Our goal is to get the highest price for your property and save you money and stress by selling fast. Your investment will always cost less than your first price reduction if your home sits on the market because you went with a less experienced stager or didn't stage at all! Call 907-362-0065 for a custom quote for your local staging project or book one of my online services now below.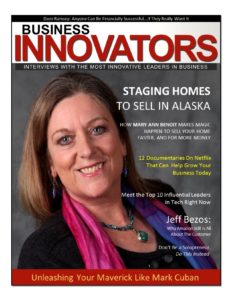 Alaska Home Staging Services
Home Owners
We  stage your home, whether it is vacant or you are living in it while listed. We start with a home staging consultation and do a thorough interior and exterior evaluation as well as market research, and develop a complete action plan to help buyers fall in love with your house. With this plan you can do the work yourself, or we can help you with all or part of the project based on your needs and budget. Make your house stand out among the competition so you can sell your house quickly and for top dollar.  Make a smart investment in staging! To learn more, see our report, FAQs for Home Sellers on Home Staging. Call 907-362-0065 for a custom quote for your local staging project.
Realtors
If you are a realtor, we assist your clients so your listings have great photos, show well, sell quickly and for a higher commissions for you. Staging is generally paid for by your clients. To find out more  see our report FAQs for Realtors on Home Staging. Call 907-362-0065 for a custom quote for your local staging project.
Builders and Real Estate Investors
We help your buyers visualize a home they can see themselves living in by furnishing and decorating it so you can sell quickly. After all that hard work and investment, get your money back now and get the most for your investment. Call 907-362-0065 for a custom quote for your local staging project.
Occupied Home Staging
Do you plan to live in your home while it's listed? Excellent, we can work primarily or totally with what you already have and save you money on your home staging. Here are two examples where I used what the owners already had and rented a few things. The first sold the first day on the market for full asking price! The second sold within 3 weeks. Call 907-362-0065 for a custom quote for your local staging project.
Vacant Home Staging
This vacant house  had been on the market for several years and sold in 7 weeks after staging. Call 907-362-0065 for a custom quote for your local staging project.
Social Media Marketing to Sell Your Staged Home
When your staging is complete and your great photos are ready, we can create a Facebook page, videos and Facebook ads to capture the "essence" of your home and why buyers will love it and assist you with social media marketing of your home.
Nationwide Services- Online Consultation or Virtual Staging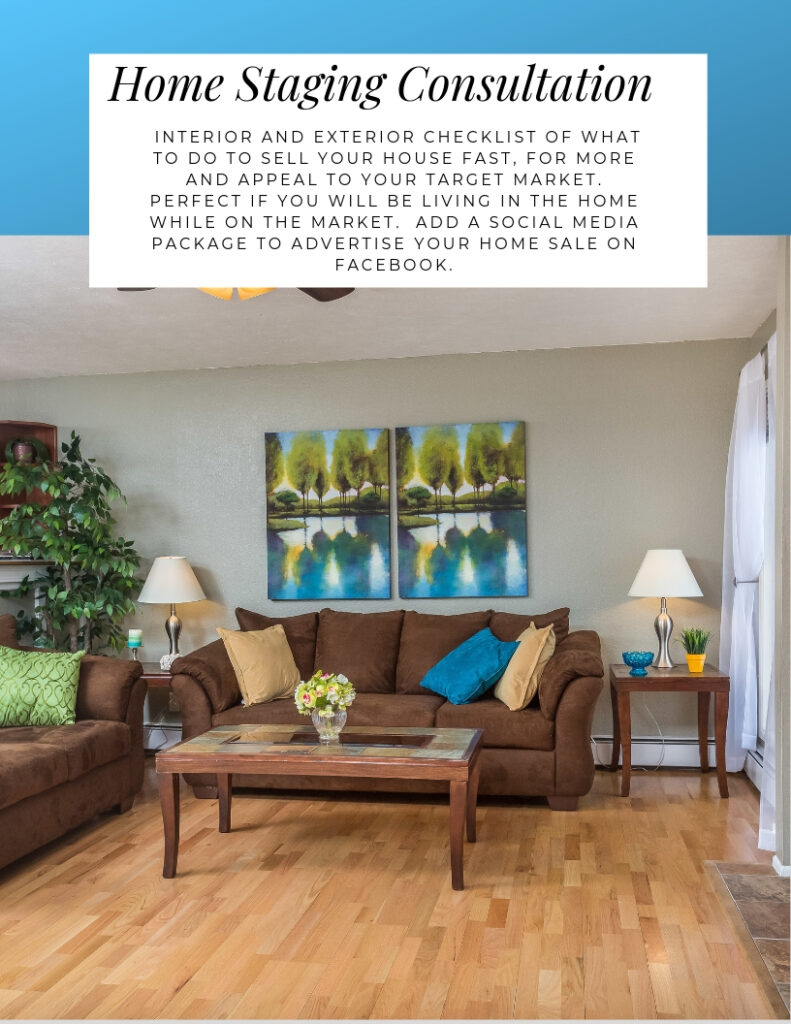 Plan to do your staging yourself but not sure where to start? Send me pictures of your house and I will give you a detailed checklist of everything you can do inside and out to prepare your house to sell fast, sell high and appeal to your target market. as well as tips for living in your for sale home and preparing for your photo shoot. Perfect if you will be living in the home while it is listed. If your home will be vacant, I can give recommendations for paint, upgrades and preparation for market. Virtual staging can be added separately. Learn more.
$400
---
Virtual Home Staging and Remodeling
I always recommend in person staging over virtual staging so buyers can make an emotional connection and envision themselves living there. Sometimes though, a space may need a lot of remodeling or updates and the seller chooses to leave that to the buyer so they can do it their way. Or the seller can not afford in person staging. Learn More.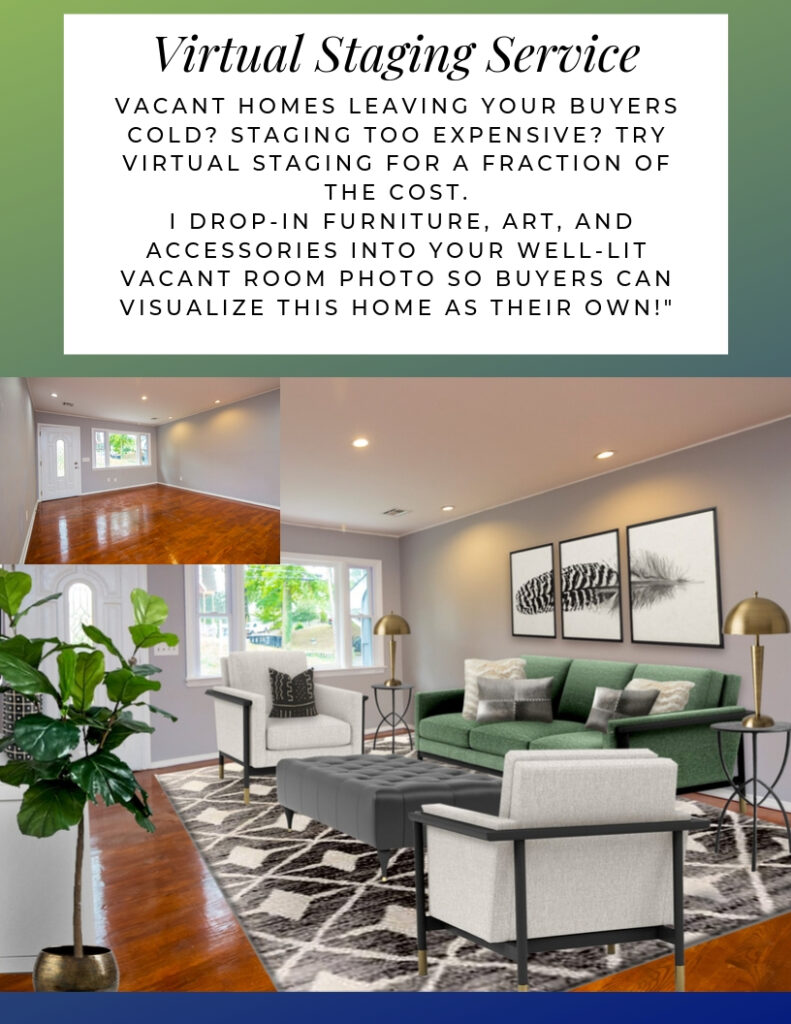 Virtual Staging- $100 per room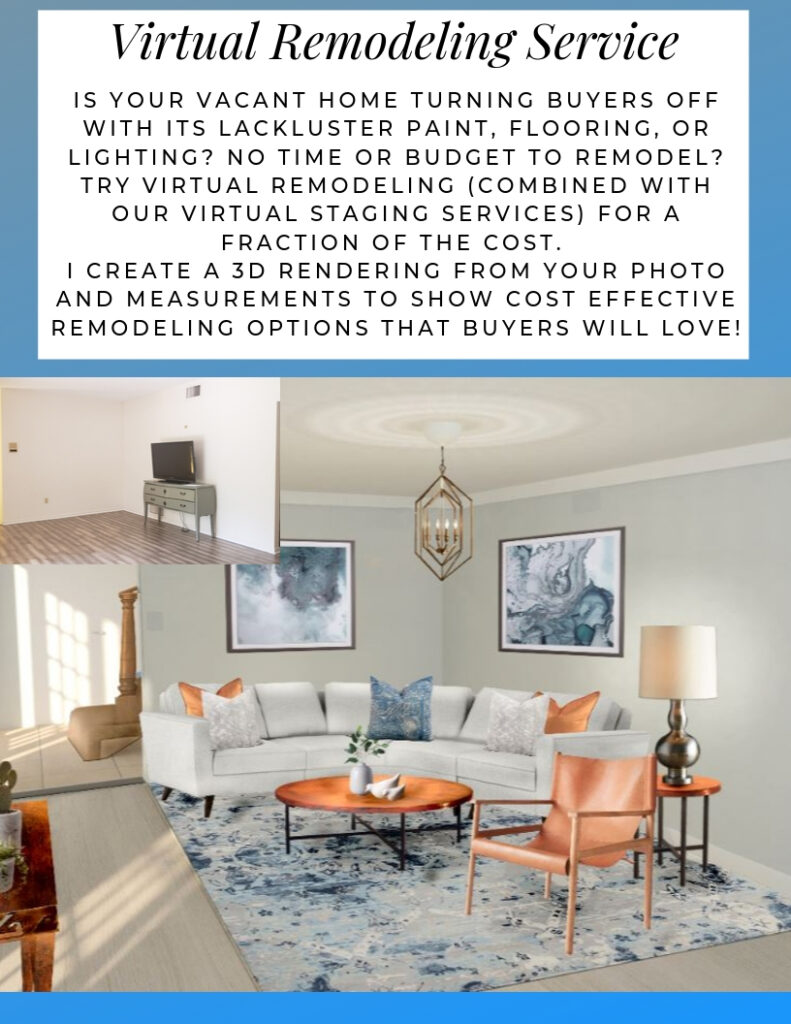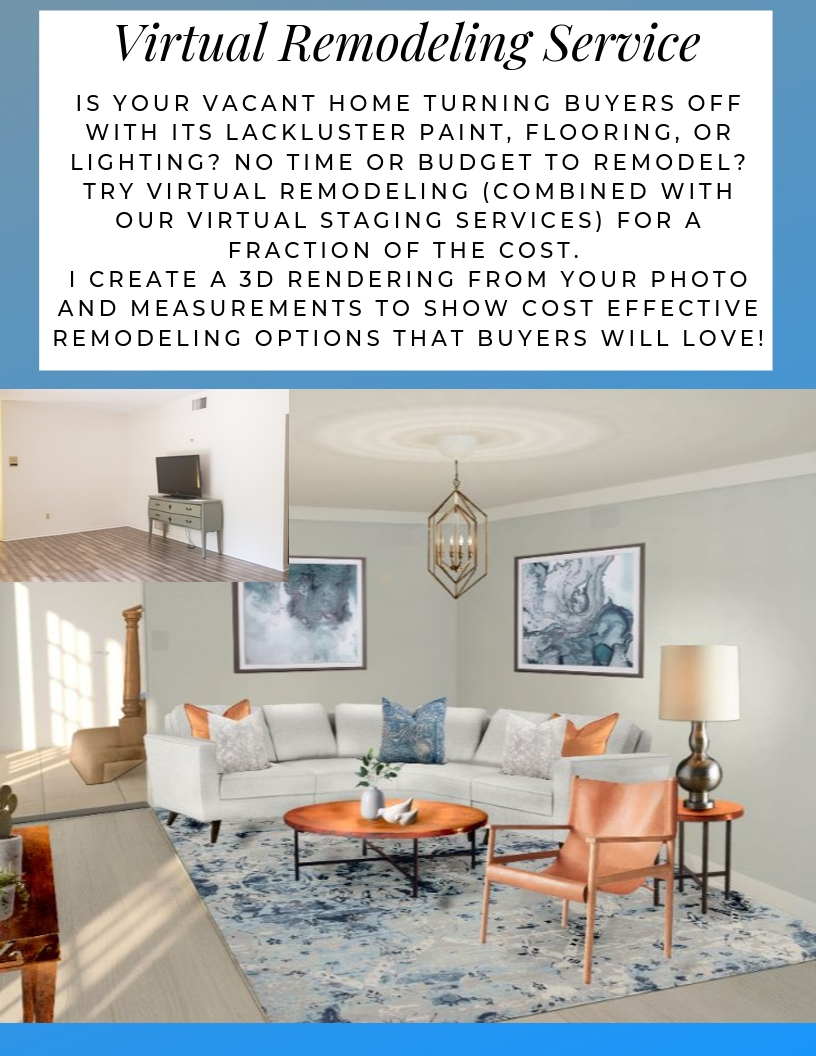 Virtual Remodeling- $210 per room
Floor Plan Added to either Package above. $30.00 per room
Examples of Virtual Staging and Remodeling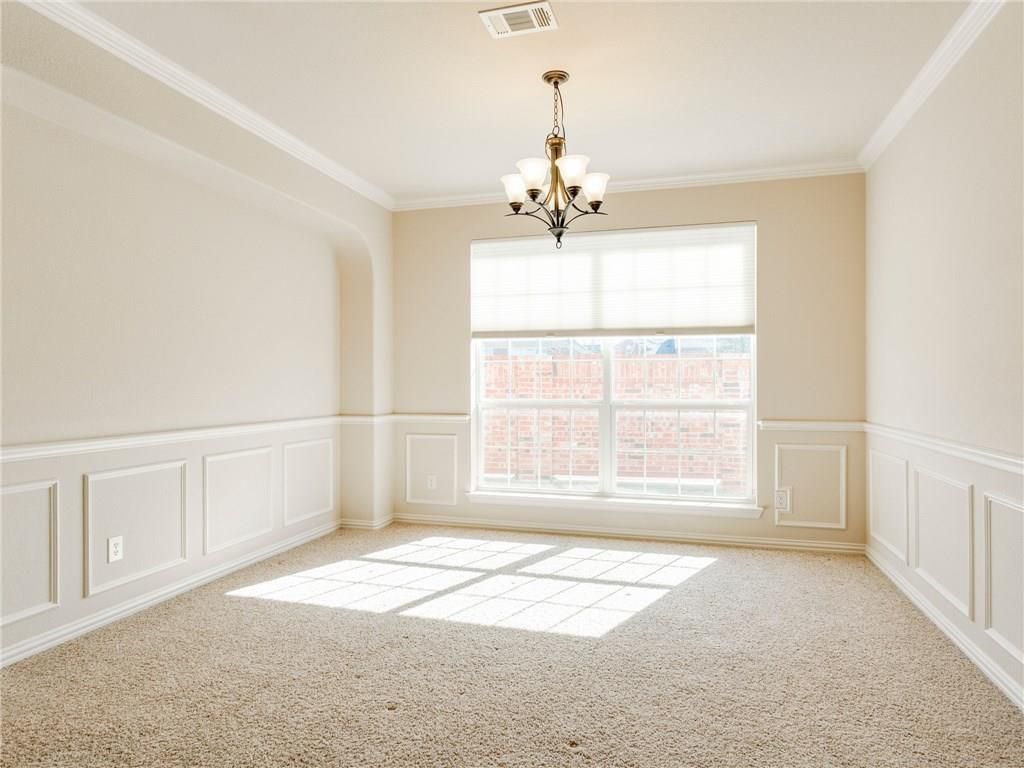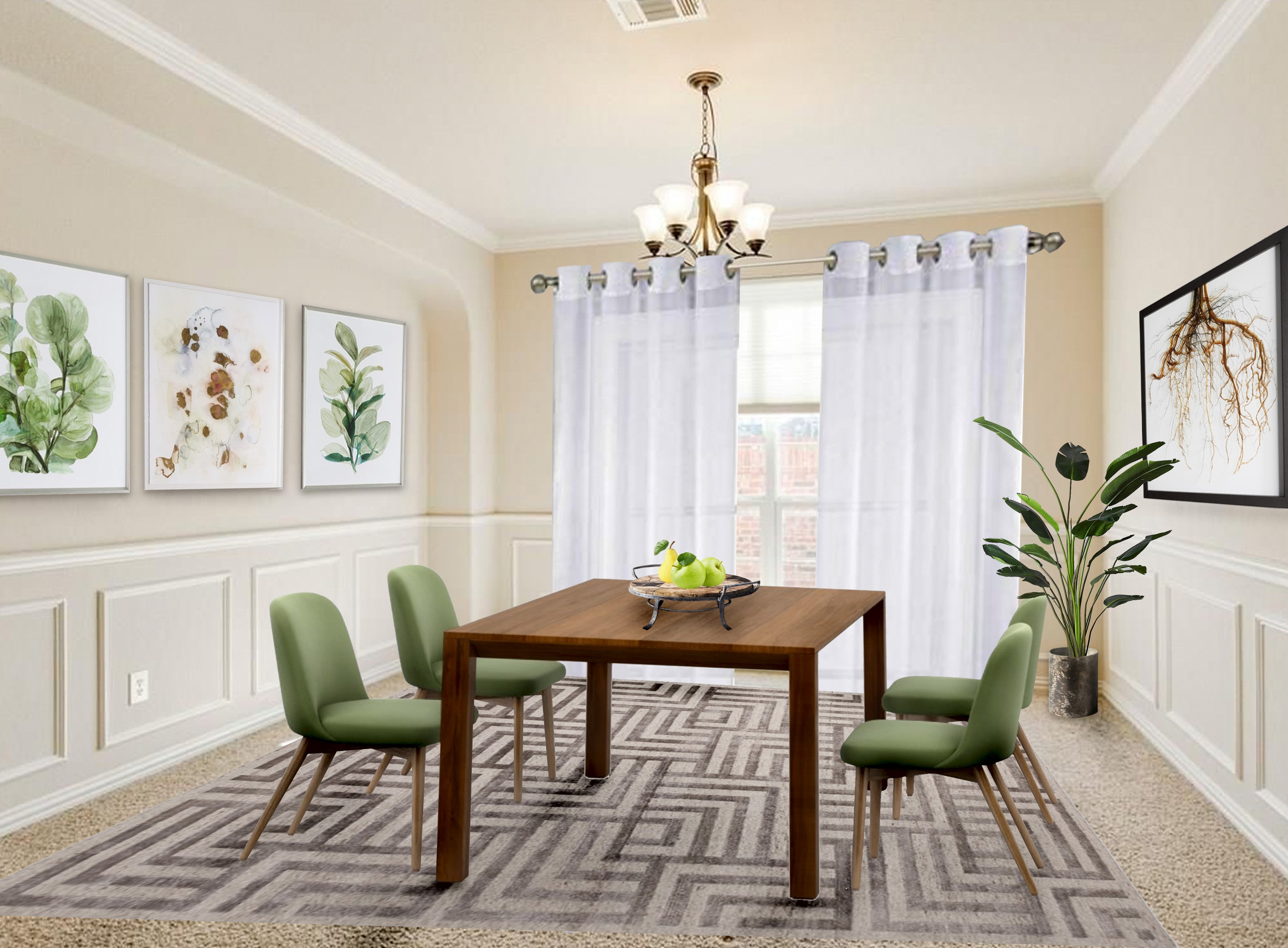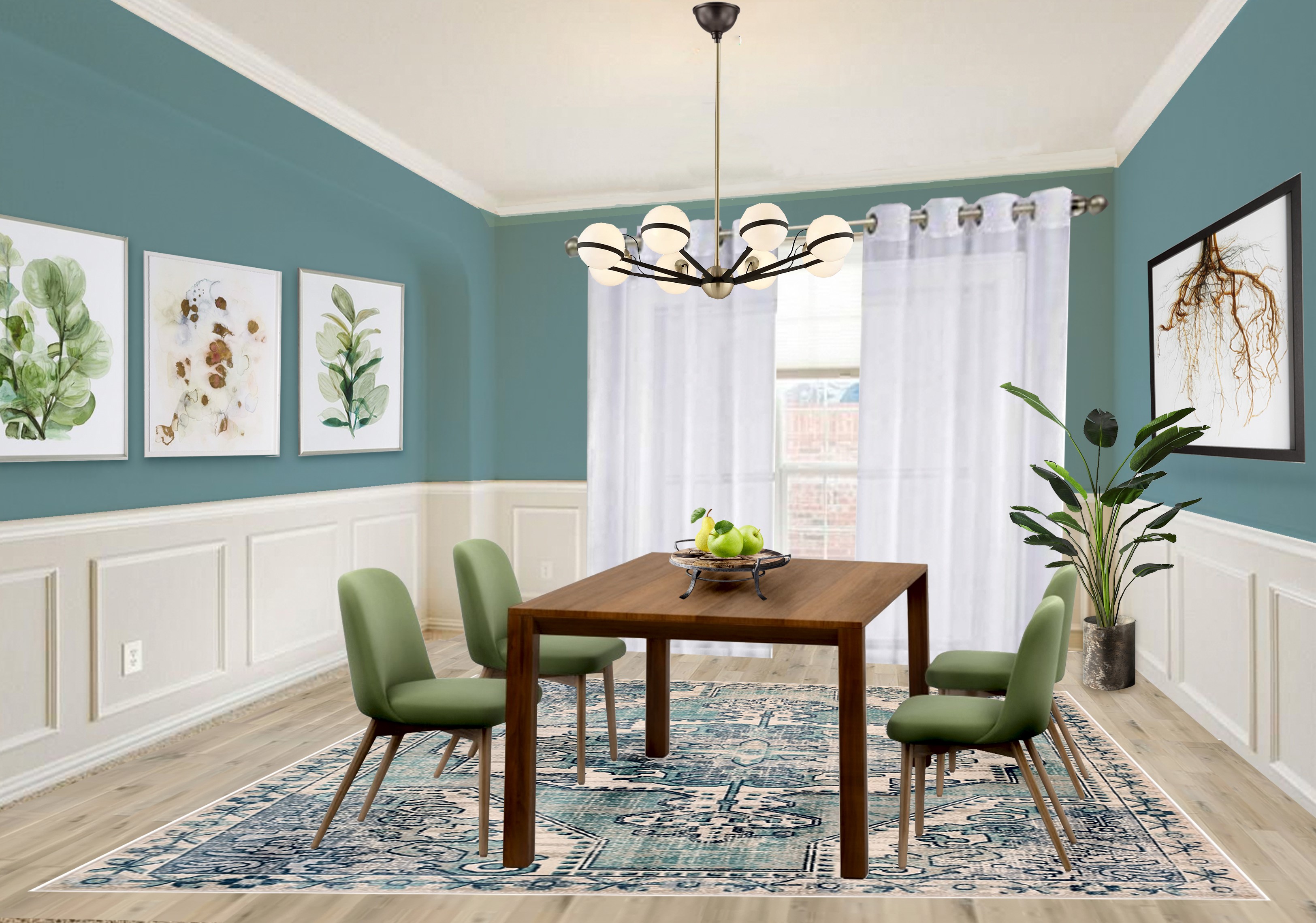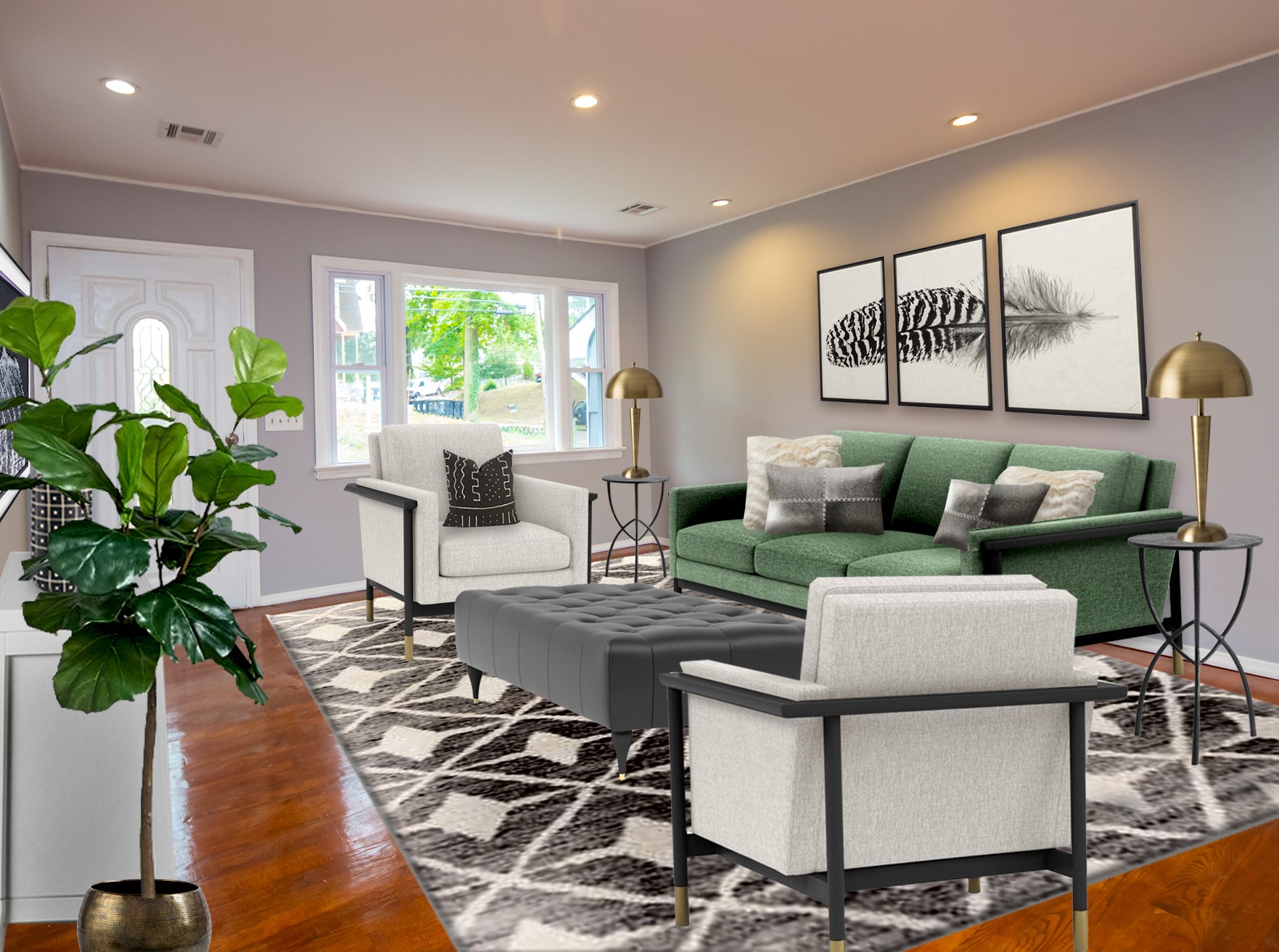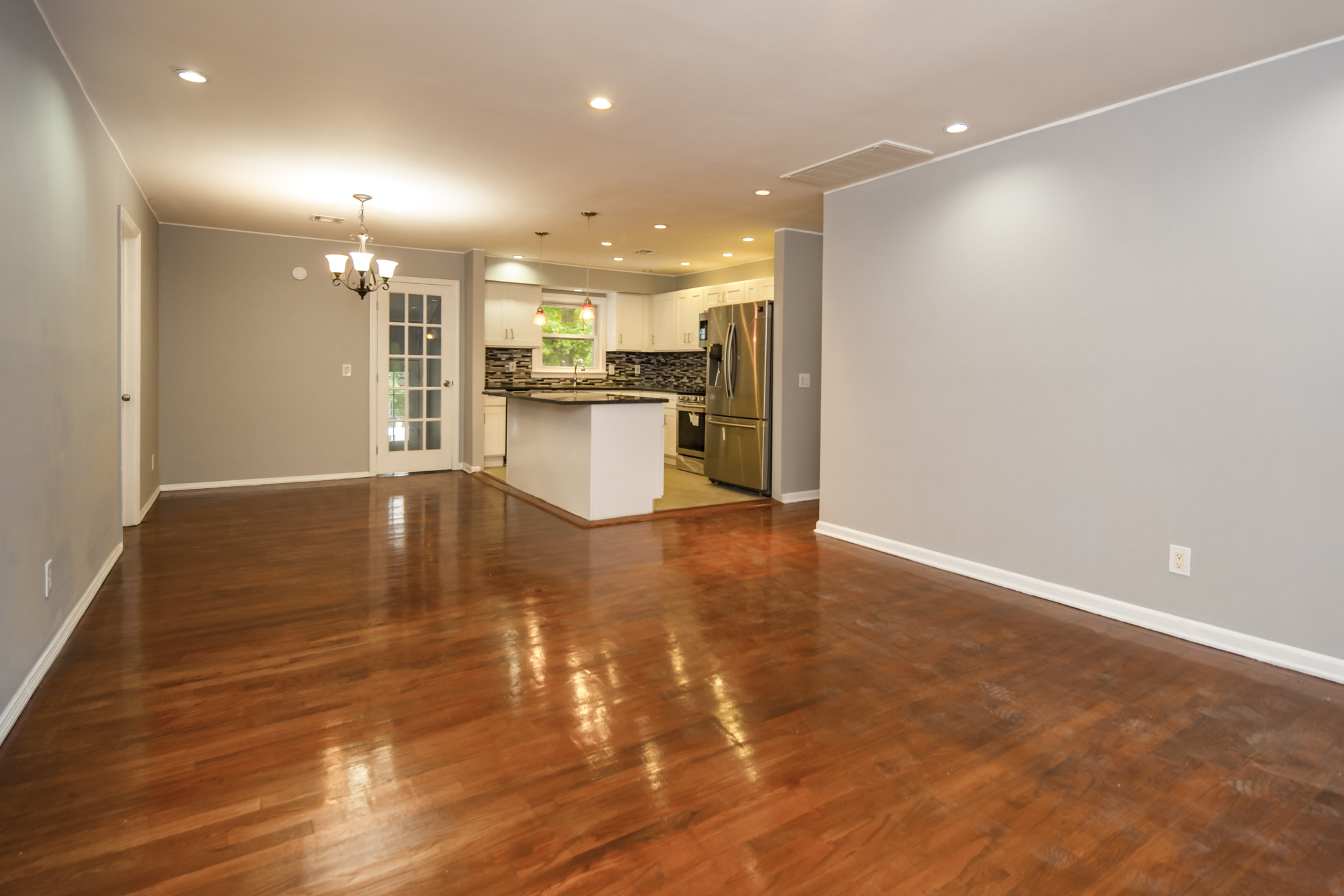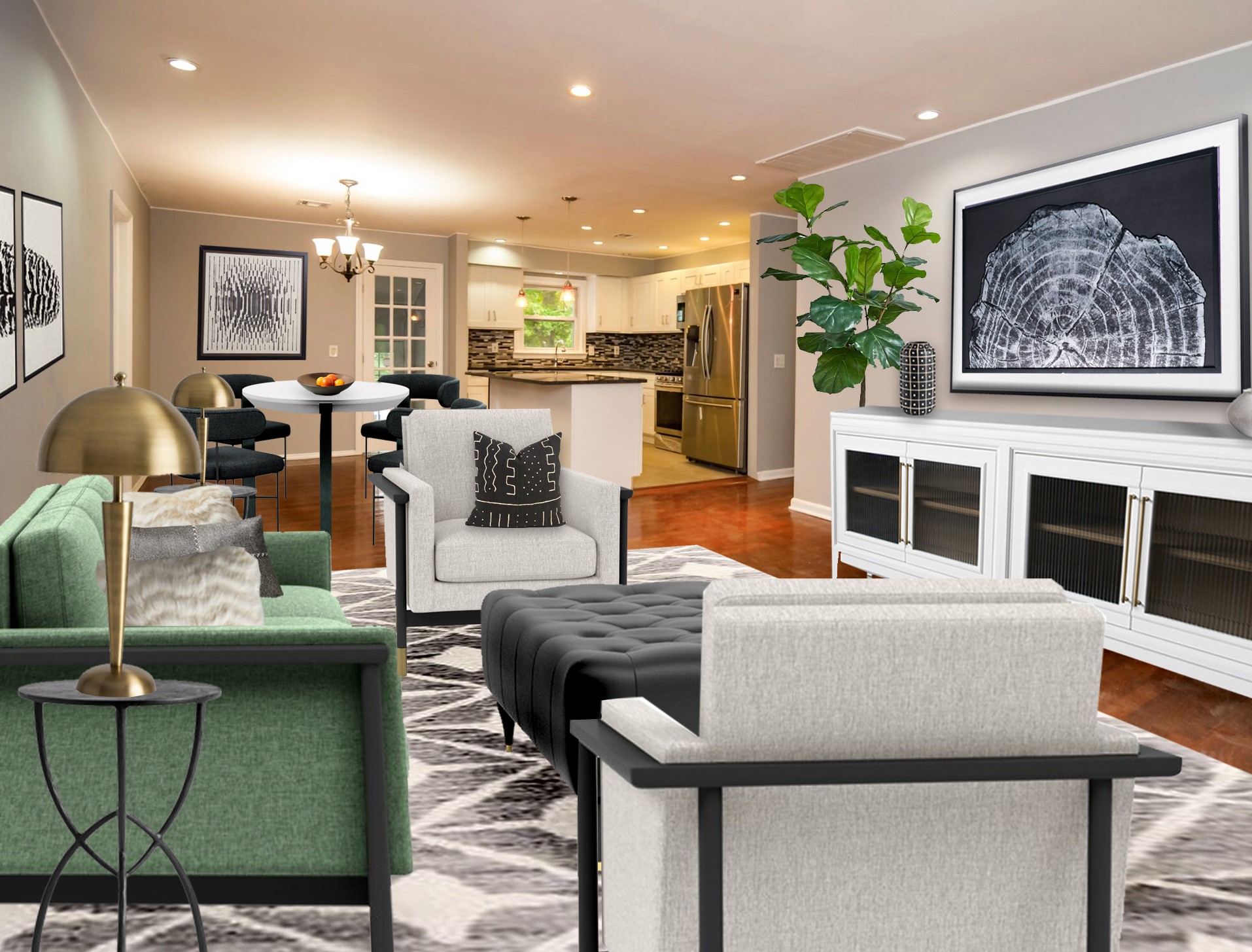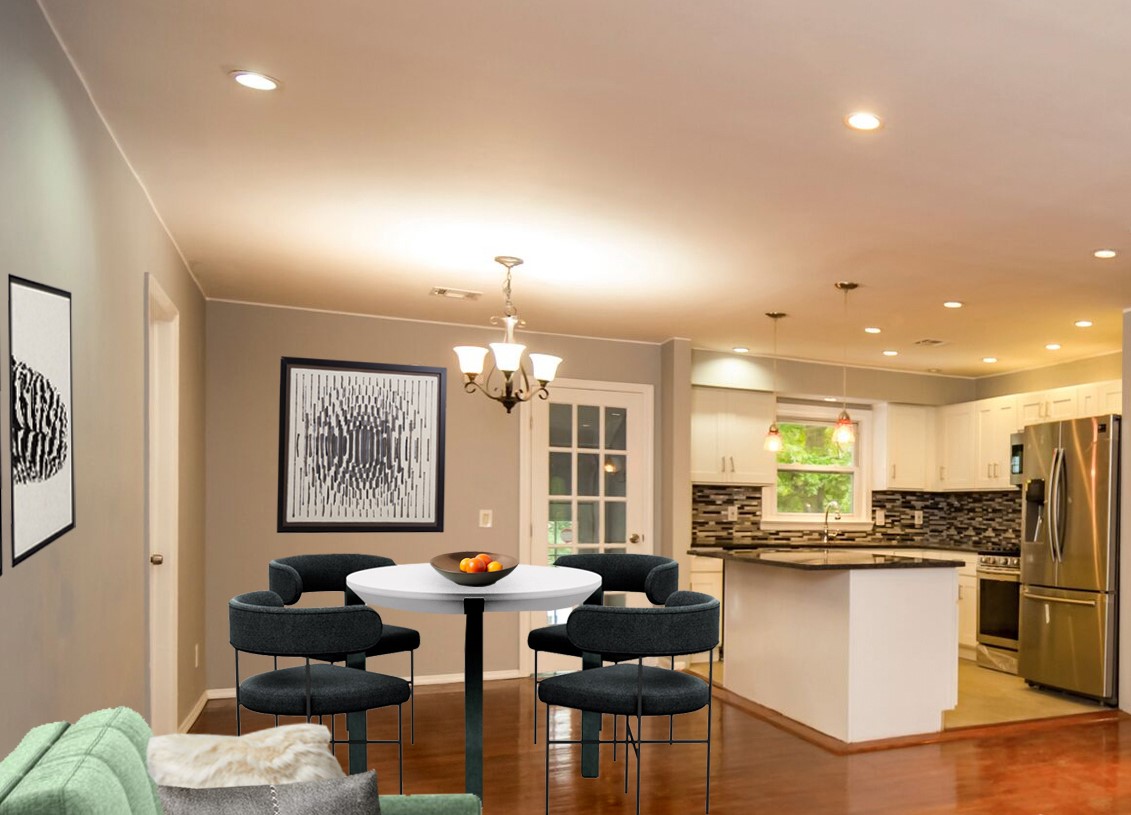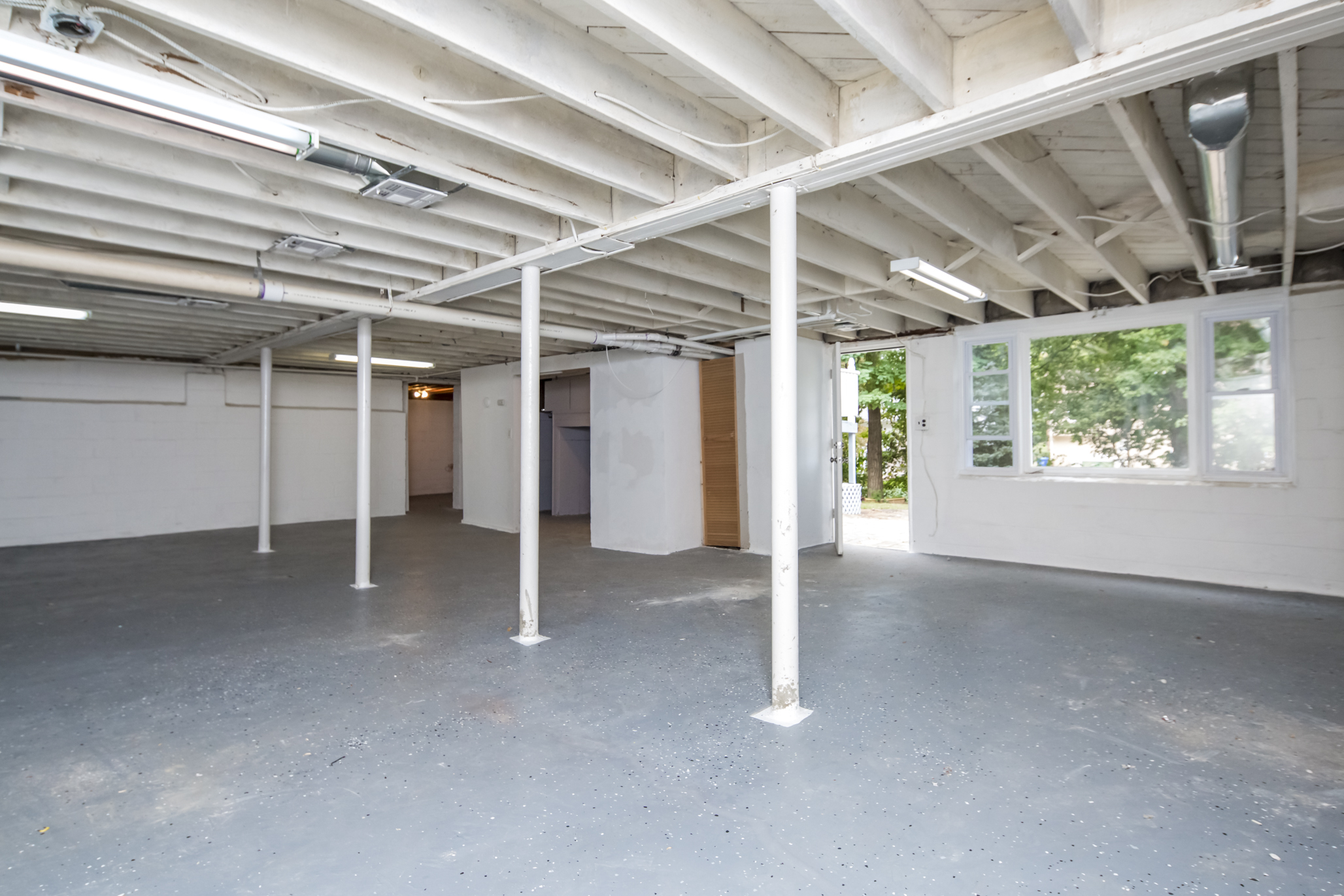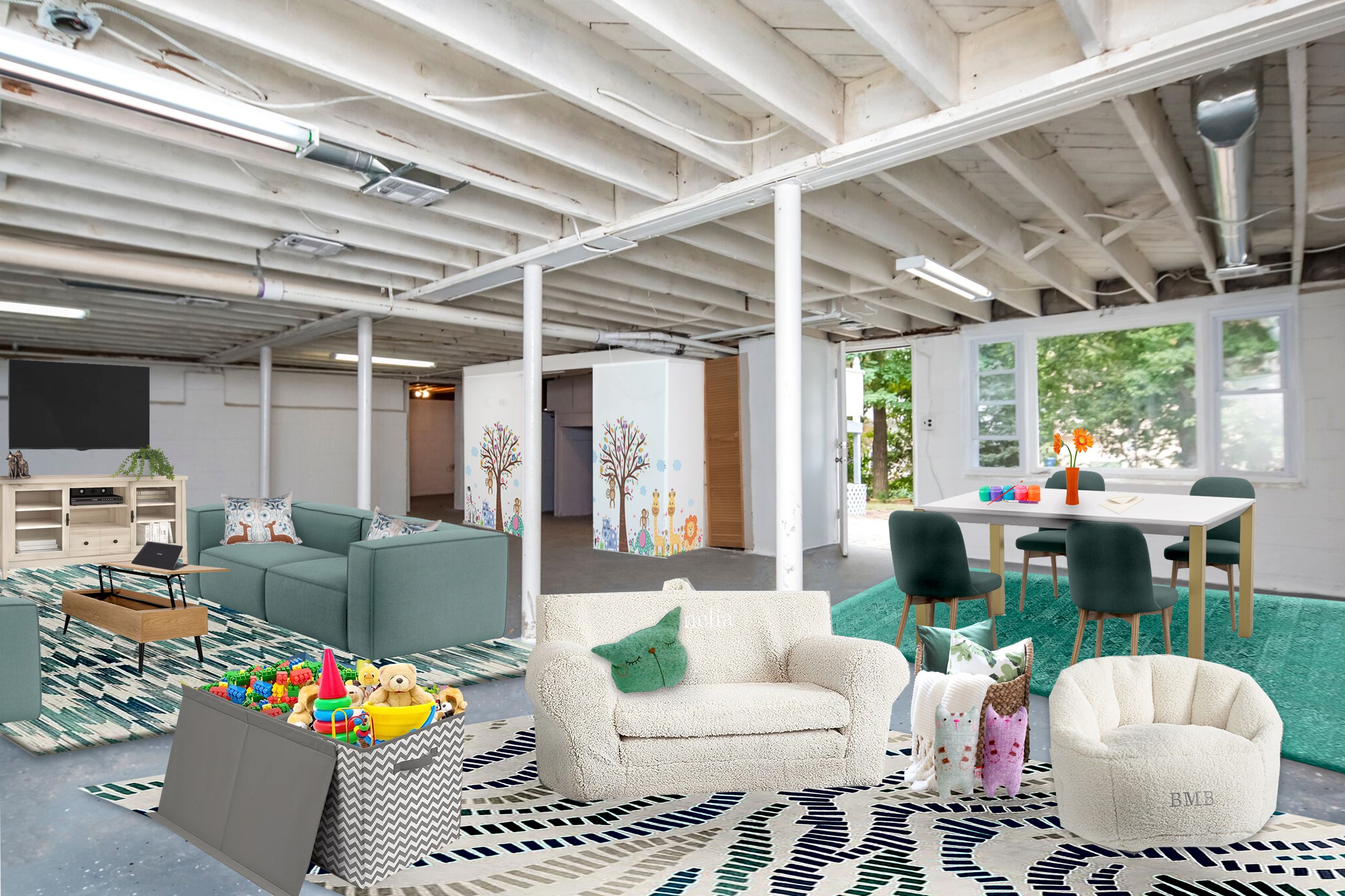 Is it Worth the Investment?
Home staging can help you sell your house fast and for top dollar in any market! The price is always less than your first price reduction!
 Call for a custom quote
at 907-352-0065.
---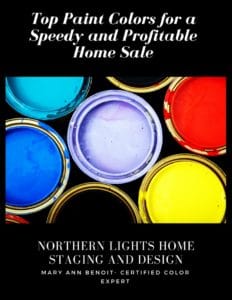 ---
The gift of a beautiful home is a wonderful gift. Check out the wide variety of gift cards available here.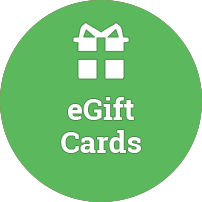 ---
Call 907-362-0065 today
 info@northernlightsstaging.com