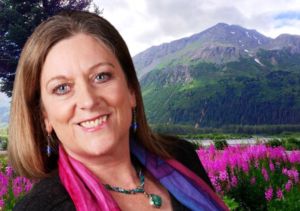 Mary Ann Benoit stands as an emblem of versatility and uniqueness in the realms of Interior Design, Edesign, Color Consulting, Home Staging, and Energy Art. Her award-winning services are the go-to one-stop-shop for premiere transformations of homes and vacation rental properties, both in south-central Alaska and across the nation online.
Harnessing the power of her unique energy art and her signature Aligned Design system, she reimagines spaces in a way that transcends the ordinary. Her approach intricately weaves together elements of art, science, and energy to create environments that genuinely mirror and support the individuals inhabiting them.
Mary Ann is driven by the belief, "When your space is better, you are better. When you are better, the world is better. And the world needs you – the authentic you."
She loves crafting modern design styles with a global influence, expertly employing a palette of vibrant hues and incorporating her unique Aligned Energy Art fractal designs. The result is a "globally inspired, soulfully aligned" new frontier in design that not only enhances your space but also celebrates your individuality and potential.
"While I gravitate towards crafting vibrant, sustainable, and modern global design styles, I understand that my personal preferences may not align with yours – and that's what makes design so intriguing! This journey is all about aligning the design with who you truly are.
I'm also passionate about aiding vacation rental owners in amplifying their bookings by creating spaces that attract their perfect guests with art, science and energy. Being a Bed and Breakfast owner myself, I know you are selling yourself more than your space and people are attracted to you and what makes you and your space unique. So, whether you're looking to redesign your personal space or want to enhance your vacation rental's allure, I'm here to bring your vision to life with joy and expertise.
I also love helping home sellers move on to their next adventure while helping the perfect buyer find the house that is meant for them. Leveraging my unique synergy of art, science, and energy, I captivate the attention of potential buyers, making them fall in love with your home on the market. As an experienced Home Stager, I specialize in facilitating profitable, speedy, and stress-free home sales. Trust me to transform your home into a magnet for promising offers!"
Would we make the perfect team?
Choosing the right designer is crucial, and I want to make sure we're a perfect match. To help, let me share a bit about my journey and what fuels my creativity.
Beyond my lifelong passion for Interior Design, I spent 33 years as a wildlife biologist, largely in Alaska. The stunning colors, patterns, and designs I observed in nature profoundly inspire my work, leading me to create interiors that incorporate eco-friendly products and mirror the allure of the outdoors.
Color fascinates me—it's more than just visual aesthetics; it's about energy and transformation. My fascination led me to become a Certified Color Strategist  (the ony one in Alaska). Unlike many designers, I employ color science to deliver extraordinary results without guesswork—it's one of the things that sets my work apart.
As a lifelong artist, I create striking energy art for home decor, using AI and fractal art, which is deeply rooted in sacred geometry—life's building blocks. My artwork aims to resonate with your soul and reflect your true self. As part of my Aligned Design consultation, I can create a custom piece specifically for you.
My continued education in personal development, Feng Shui, Chinese Medicine, and my experience teaching Tai Chi have underscored the profound role energy plays in our health and spaces. I apply this knowledge to create an environment that inspires you to live your best life.
However, if you're seeking a kitchen or bath designer, someone to create construction drawings, or manage a team of contractors, then I may not be the best fit for you. I love helping you select your your finishes and colors using color science, but for kitchen and bath design and all the details, I would recommend a specialist.
Is this the right fit for you? Are you someone with an open mind ? Do you appreciate color? Are you willing to explore the perfect space for you, independent of Pinterest trends or advice from friends and family? Are you receptive to professional guidance and open to new possibilities? Do you believe that color and energy significantly impact your space?
If your answer is yes, we might be the perfect team! Let's start a conversation—feel free to give me a call.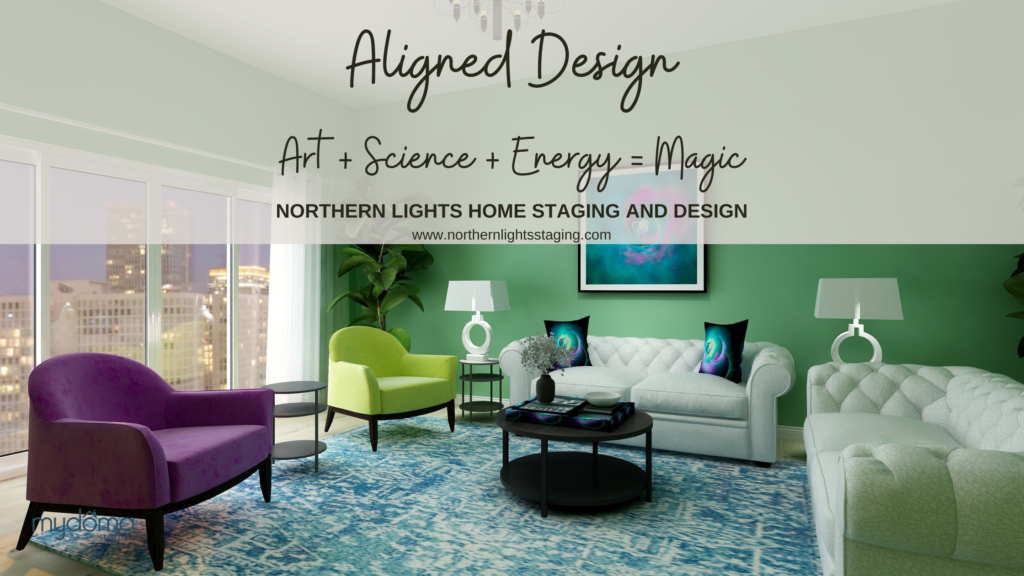 Customers and colleagues describe her design and staging work in reviews as "the best at what she does" and her work as "stellar," "fantastic," amazing," "innovative," "prompt and professional." She is known for giving "above and beyond service," is a "delight to work with," and "a great coach and mentor." "Hiring Mary Ann is more than worth every dollar and led us to success, and a new future." 
About her art, clients have said "Your designs are glorious, so full of life, movement, and beautiful color." Joan Marie Art, and  "Your art and design are so joyful! Look forward to seeing each new creation". Vivian Hjort.
Her exceptional design sense, education, experience, diverse background, versatility and emphasis on customer service make her a great choice to "make magic happen" in your home.