Having problems picking the right color because you are stumped by so called "undertones"? Are the paint colors you have selected shifting blue, green or another color once they are on the wall? Not sure how to pick the right white? Wondering what paint colors will go with the countertops you have selected for your kitchen or bath remodel? Wondering if that countertop will go with your existing flooring or other fixed finishes? Not sure how to find the right paint colors to go with that rug, piece of art or furniture that you want to use in your design? I can take the guesswork out of all of these things by using color measurements.
Get a Color Perfect Home
Mary Ann is the only certified color strategist and certified color expert in Alaska! Get advice on color using the scientific method of how color works in coordination with good design sense and skip all the confusing talk about "undertones".
A color consultation can help you transform your space!  Whether you are selling your home or updating the home you are currently living in, color can make a huge difference.
Changing your paint colors is one of the cheapest ways to redecorate your home! Do you want to make a change but unsure how to pick the best colors and paint? Many people are scared of making a color mistake. As a matter of fact, almost 50% of the paint sales are to people that made color mistakes and are trying to fix it. Do it right the first time and save money!
Color is a very personal thing. There are many articles out there on how color can affect mood or the warmth or coolness of a room. While in a general sense this is true, you personally have specific preferences for certain colors. It is important for us to work together to identify what you like and what will make you feel wonderful in the space, as well as what will work with the current fixed finishes in your home.
If you are selling your home, certain colors in certain rooms can help you increase the sale price, while other colors may decrease the price.  Use color for a fast and profitable home sale!
With a color consultation I can:
Recommend paint colors and sheens to work with you you already have or your Interior Design plan.
Assist you in selecting fabrics and accessories to work with your current color scheme.
Assist you in selecting furniture or finishes that will work with your current color scheme or Interior Design plan.
Assist you in selecting colors for your home sale to appeal to buyers and increase your sales price.
I can work with you in person in my service area or we can collaborate online with my online color consultation service.
Call 907-362-0065 for a custom quote to do a local color consultation within my service area.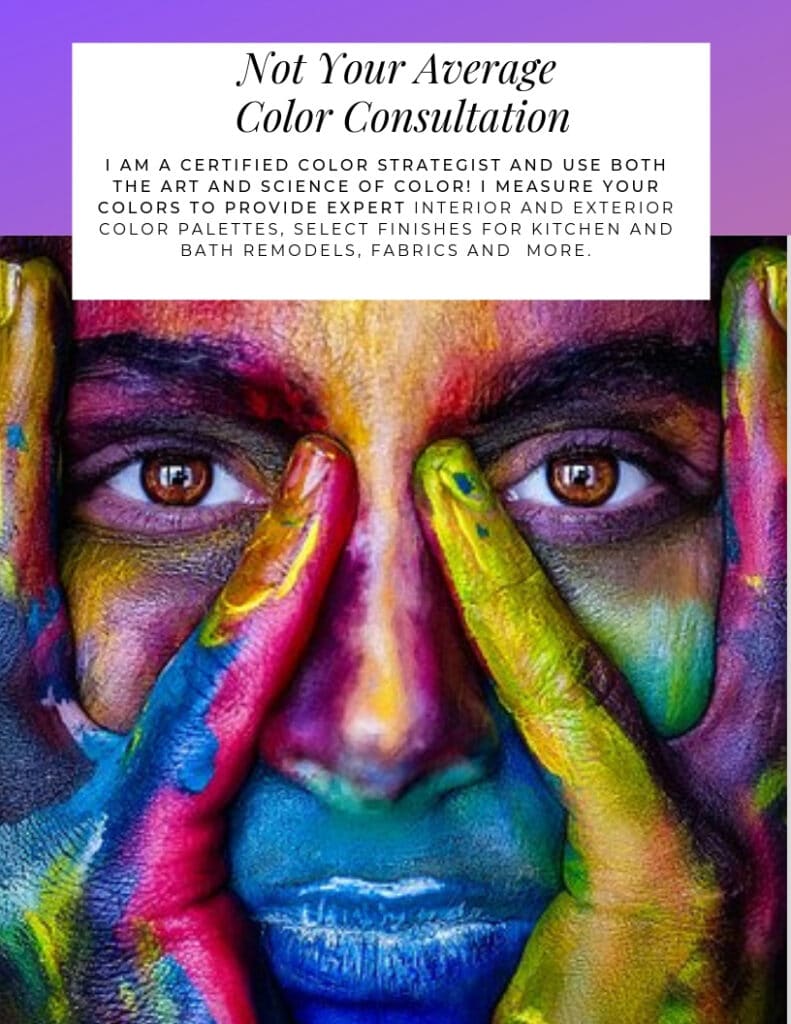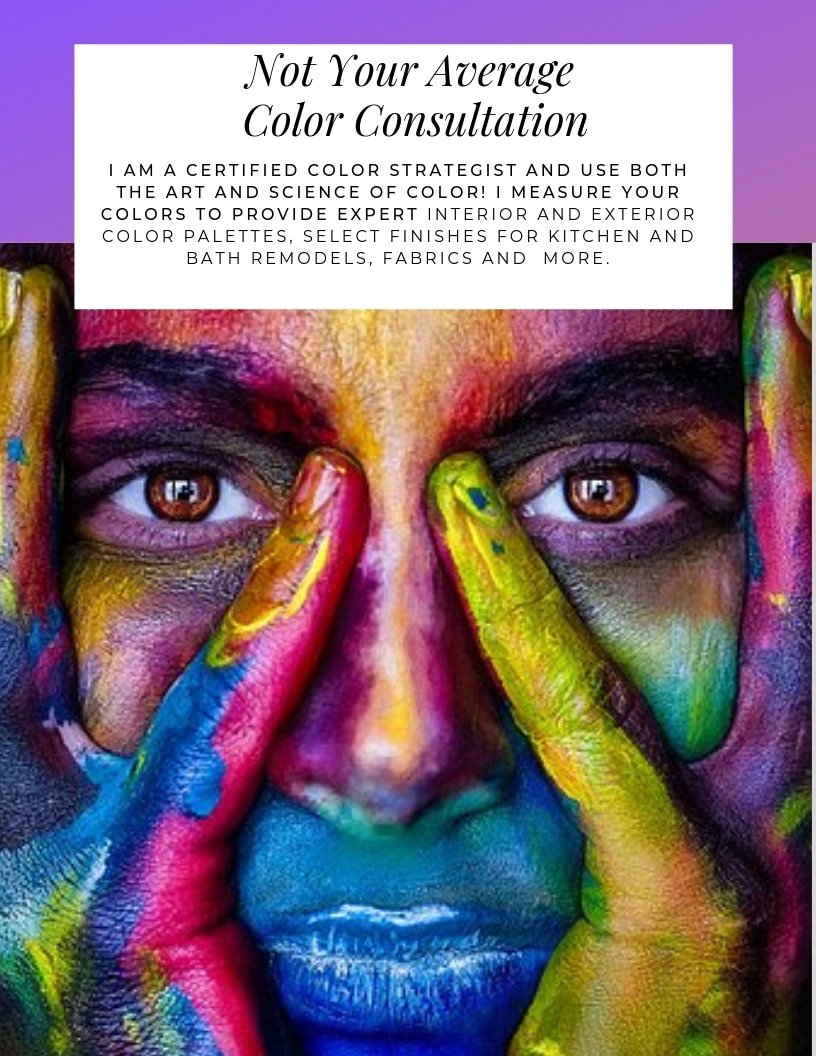 $500- Up to 2 hours
---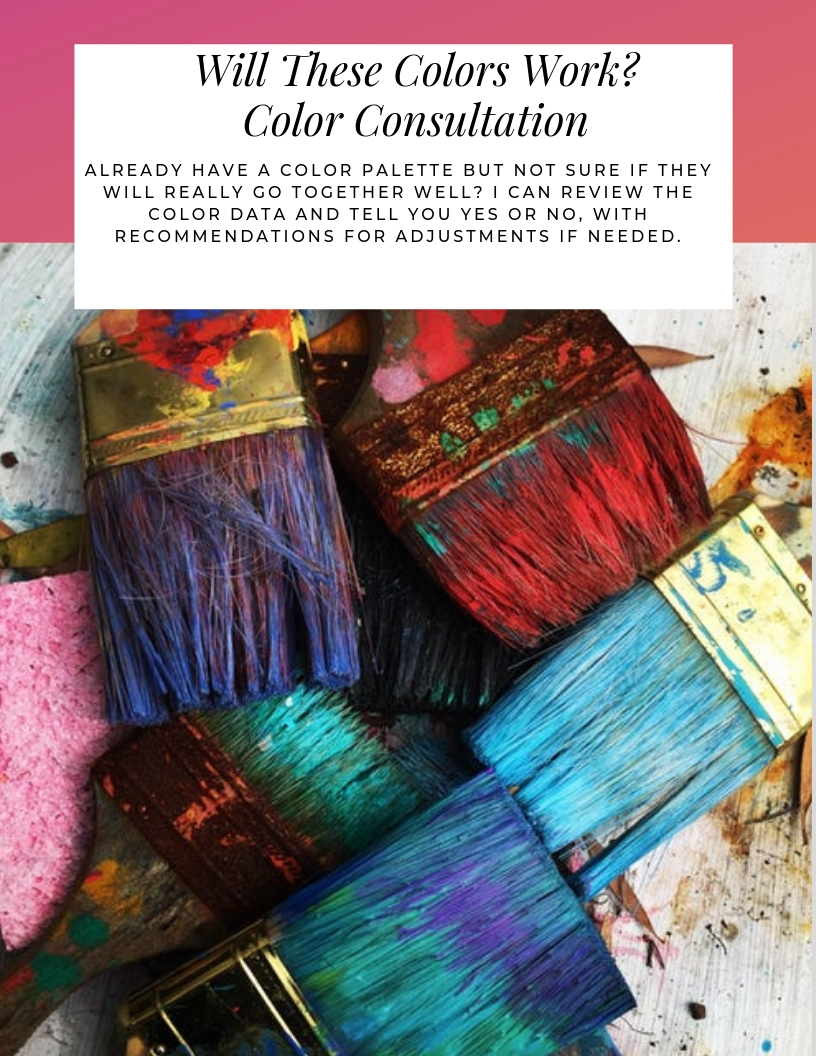 Have you spent time researching colors, testing a few on the wall perhaps and put together a color palette for the interior or exterior of your home but are worried whether they really go together well? Worried once you start painting you won't like them or something will be "off" and you are afraid of spending all that money and making a mistake? Send me your palette including the brand names, colors and color numbers and I will review the color data and tell you if they will be harmonious together. If I see a problem, I can give you recommendations for adjustments to make it work.  Learn More.
$200- Per Color Palette (Up to 5 colors)
By purchasing, you are agreeing to my Letter of Agreement and Terms of Service
---
We had an excellent experience working with Mary Ann! We contacted Northern Lights Home Staging and Design through Houzz and before our first meeting she had already started working on color ideas for our home addition. Ms. Benoit spent time before and after our consultation working on colors and design with us, communicating via email, so that in addition to our "official" consultation, she gave us a good deal of her professional time. Mary Ann Benoit is easy to work with and down-to-earth. Our anxiety about working with a design professional was put to rest within the first 5 minutes of our consultation, allowing us to to be open about our preferences and ideas while remaining open to hers. We highly recommend Northern Lights Home Staging and Design both for professional knowledge and results, and for being a pleasure to work with. S. Lambert- Eagle River, AK

---

We were extremely happy with the color consultation service provided by Mary Ann Benoit of Northern Lights Home Staging and Design. She was absolutely able to resolve our color issues for our exterior painting project for our home. The color options she provided made it so easy for us to decide what to choose. She gave us several options to choose from. After the first round of options we wanted to make some changes and that was such a simple process. Mary Ann made it easy for us to make our final selections.

I would highly advise anyone in need of a color consultation to use Mary Ann. Her professionalism and knowledge are top notch. She made the chore of picking house colors seem so easy! Jason Bressler, Anchorage.

---

The gift of a beautiful home is a wonderful gift. Check out the wide variety of gift cards available here.

---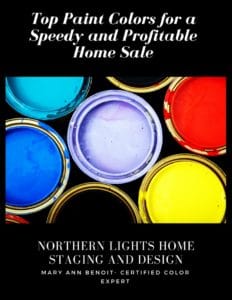 Call 907-362-0065 today
 info@northernlightsstaging.com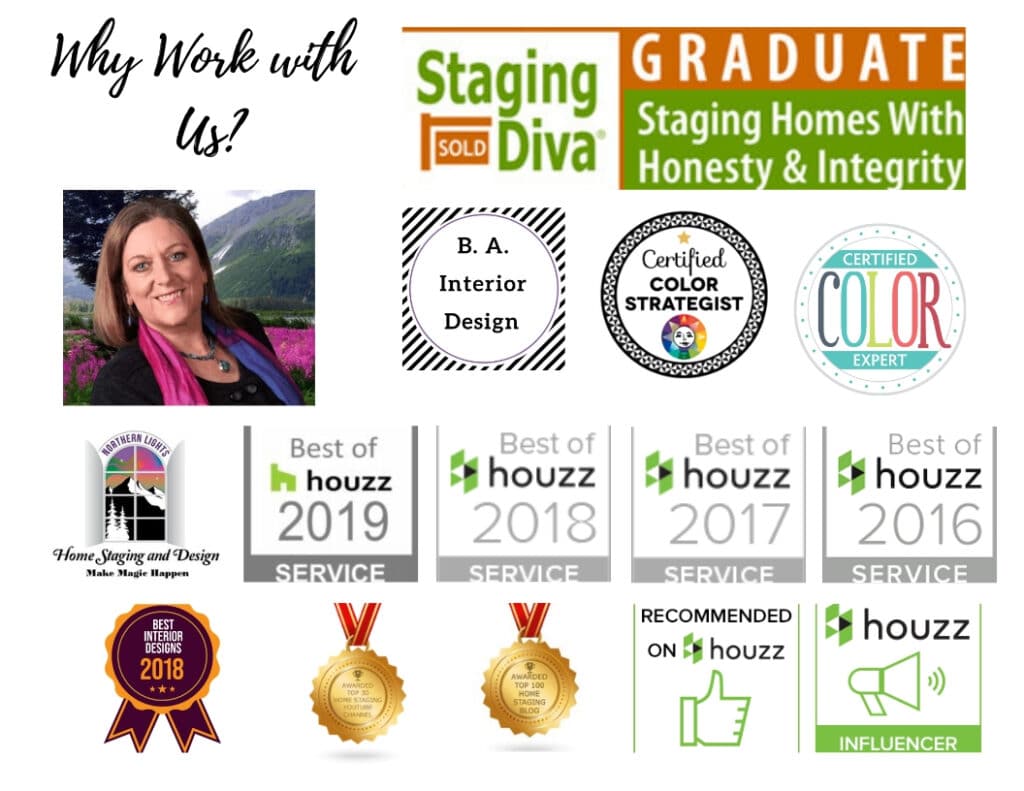 Click on the picture to find out more about the best training class on color available, the Four Pillars of Color!.