Have problems picking the right color because you are stumped by so-called "undertones"? Are the paint colors you have selected shifting blue, green, or another color once they are on the wall? Not sure how to pick the right white? Wondering what paint colors will go with the countertops you have selected for your kitchen or bath remodel? Wondering if that countertop will go with your existing flooring or other fixed finishes? Not sure how to find the right paint colors to go with that rug, piece of art, or furniture that you want to use in your design? I can take the guesswork out of all of these things by using color measurements.
Do you want to determine a color palette for the interior or exterior of your house? Have you tried a bunch of colors and repainted several times and nothing is right?
Are you wanting to select fixed finishes that go together such as new countertops, backsplashes, flooring, and paint for kitchen and bathroom remodel? Are you struggling to narrow down all the choices and figure out what will work together and not want to make an expensive mistake?
Do you want to resolve some annoying issues with paint colors you have selected that have shifted and look too green, blue, or another color in your lighting and pick a new color that will work better? Have you tried a bunch of ideas and keep having the same problem?
Are you trying to pick the perfect white for your existing colors or whites that will go together in a white-on-white color scheme? Are you amazed at how many whites there are and ready to give up?
Are you wanting to develop the perfect color palette to go with your favorite rug, art, or your existing furniture? Not sure how or where to start?
You have a vision in mind for what your space should look and feel like. But, you just do not know where to start or how to pull it together.
If so, this color consultation is for you!
Why this color consultation is Different
All these problems can be solved using both the art and science of color. Most designers use the art of color, their color "mojo" to select colors that work well together for you based on how they see color. But, we all see color differently. In addition to that, I measure your colors using the standard Munsell color system.
All colors can be described in terms of their hue (what you probably think of as its color), chroma (how colorful it is), and value (how light or dark it is). Measuring color takes all the "subjectivity" out of it, takes away worry about so-called "undertones", helps determine what to do when color shifts its appearance in different light conditions, and helps determine what colors can work perfectly together with your fixed finishes. But ultimately, you have to like what you see together. That is where the art comes in. Using both the art and the science of color, we can get the results you are looking for.
All colors can be measured whether it is your furniture, art, stone, walls, fabrics, countertops, floors etc. To do this, we work together, and you will take some of the color measurements using a tool called the Color Muse which you can purchase for about $60 on Amazon or at your local Sherwin Williams store. I will show you how to use it and you send me the data. I take it from there, and along with getting to know what you want and like, will give you several recommendations to choose from.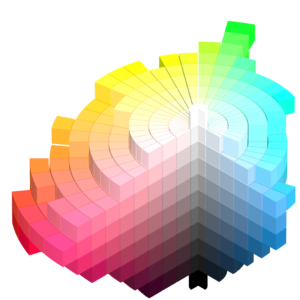 What you Get
Based on how you choose to use your consultation, there will be time to do one of the following, but probably not all! Your consultation includes 2 hours of my time and I will do as much as possible with that time. We can add more time if needed.
• A color palette for your interior including up to 5 colors with trim and ceiling colors. You can use the colors in different rooms. I will provide 3 variations to choose from.
• A color palette for your exterior including wall, trim, and front door colors that work with your existing roof and architectural fixed finishes. I will provide 3 variations to choose from.
• Help to select fixed finishes such as countertop, flooring, backsplash, and paint for one room. I will provide up to 3 paint options if possible based on the fixed finishes we select that can be used on walls or cabinets.
• Help resolve a color mystery such as a paint color that shifts in your lighting and up to 3 alternate colors to try to work with your lighting.
How it Works
To get started, please review my Letter of Agreement/Terms of Service and make payment using the purchase button.
I will send you a questionnaire, have you upload some photos and purchase a Color Muse if needed.
Through the questionnaire, we will figure out what colors you:
HAVE to work with in terms of the fixed finishes. Fixed finishes are things that are rarely changed such as countertops and flooring, architectural features such as stone or brick walls or rooftops, fireplaces, etc. If you are changing those things now and looking for colors to work with them, great!
WANT to use. This includes things you already have and plan to keep such as existing furniture, rugs etc., and colors you like and want to use.
Then, we figure out what hue families all those colors belong to and pleasing combinations that look good to you based on both the art and science of color.
You will take measurements of the things we have to work with and want to use using a Color Muse (available at Amazon or Sherwin Williams. I will show you how to use it and you send me the color data).
I will determine what types of color harmonies appeal to you from the questionnaire.
I will provide you with a color scheme with up to three variations you can choose from. I generally select from either Benjamin Moore or Sherwin Williams colors. Test them out with stick on color swatches (Swatch Right samples can be ordered) or by painting on paper and hanging on the wall, and see how they look to you in various lighting for a week. Lighting can affect how a color looks to you, so this test is important.
If we need to adjust anything after the lighting test, I will adjust and send you a new color palette.
We will communicate online through email. If we need to video conference to discuss the details, we can do that too.
By purchasing, you are agreeing to my Letter of Agreement and Terms of Service
---