Choosing the perfect color for your space can be tricky due to mis-information about "undertones", lighting effects, and pairing concerns with your finishes or furniture.
But don't worry. These challenges, and more, can be solved using a blend of art, energy and science.
What sets my consultation apart?  I use the Munsell color system to measure hues (the actual color), chroma (color intensity), and value (light or dark) of your finishes. This removes the subjectivity of color selection.  Along with my designer's eye, and ability to read the energy of your space, I can recommend colors that will look and feel great in your space.
Because we are working together online together, I will have you purchase a little tool called a Color Muse to collect some of the color data for me.  Don't worry, it is easy, quick, available on Amazon and I'll guide you through the process.  You email me the color data , and together we'll create the perfect palette. You'll probably love it so much you will be measuring everything around you, including your cat:)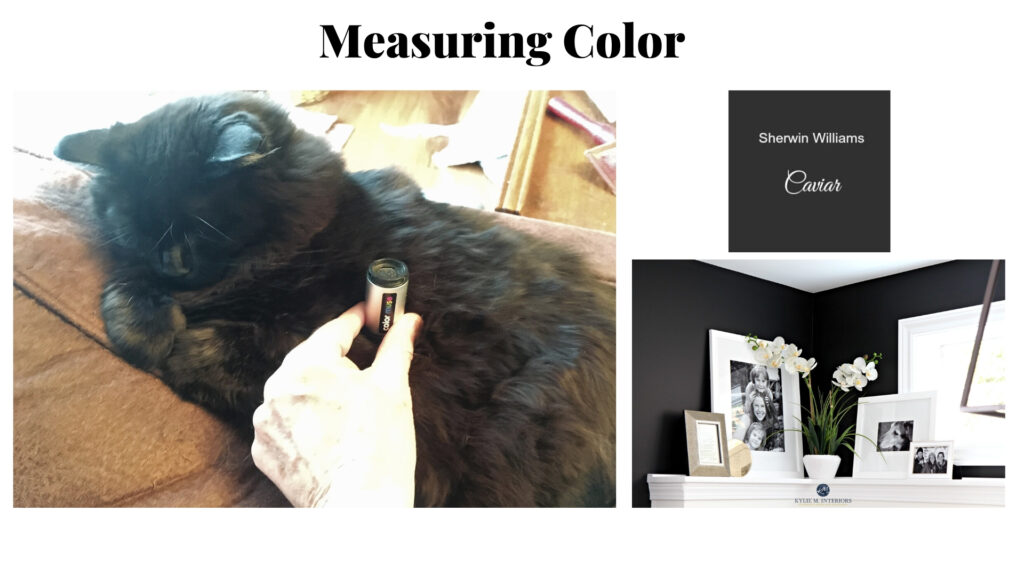 Your consultation includes up to 2 hours of my time. Depending on your needs, this could include creating an interior or exterior color palette, help selecting fixed finishes for one room, or solving a color mystery in your lighting.
To start, please review and accept my terms of service, make a payment, and fill out a questionnaire. We'll then work together to figure out your fixed and desired colors, and how they can harmoniously coexist in your space. Let's create something beautiful together!