Call Mary Ann Now to Discover How
907-362-0065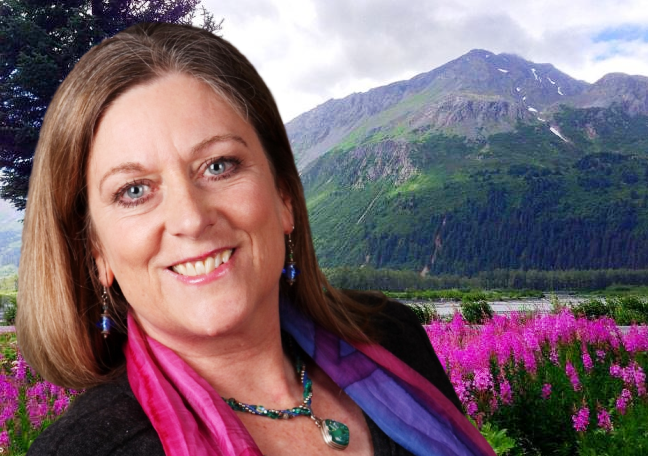 Northern Lights Home Staging and Design delivers a unique, unparalleled, award-winning, holistic methodology for designing exquisite spaces that support and reflect the energy of your authentic self.
Mary Ann offers expert guidance in a diverse suite of services including Color Consulting, Edesign, Interior Design, Home Staging, and Energy Art, catering to residences and vacation rental properties across south-central Alaska and beyond, available both in-person and online.
Harnessing the dynamic potential of her Energy Art designs, complemented by her exclusive Aligned Design system, she is dedicated to guiding you on a life-transforming journey. 
By harmoniously blending art, science, and energy, she strives to create your ideal space, where true alignment fosters personal growth and wellbeing.
When your space is better, you are better. When you are better, the world is better. And the world needs you. The real you

.
Imagine a house transformed by my unique virtual design and the Aligned Design system. Energy art adorns walls and fabrics, bringing harmony to every room. This holistic approach creates a space that enhances both its surroundings and its occupants. See the virtual house tour below.
By now, you must have come to recognize the profound significance of your home in influencing your health, overall well-being, and the joy you experience in life.
A truly perfect space serves as a reflection of your unique essence and aids you in your journey of self-growth and self-actualization.
It's not just about looking spectacular, but about feeling profoundly comforting and motivating you to reach your full potential. Consider it an investment in your well-being and personal evolution.
It looks great, feels great, and supports you to be great! Invest in yourself and your well-being.  
Homeowners, are you feeling frustrated with how your home looks and feels, trying to pull it all together, and worried about making expensive mistakes? Does your space feel aligned with who you truly are, and provide the sanctuary you want to come home to? Learn More.
Vacation Rental Owners, are you attracting the wrong customers and not making the income you know you deserve? Learn More.
Home Sellers, are you worried that instead of selling fast and for more, your home may sit on the market while you keep taking price reductions and deal with endless showings? Learn More.
Bring joy and alignment to your home, more money to your business, or sell your home fast and for more.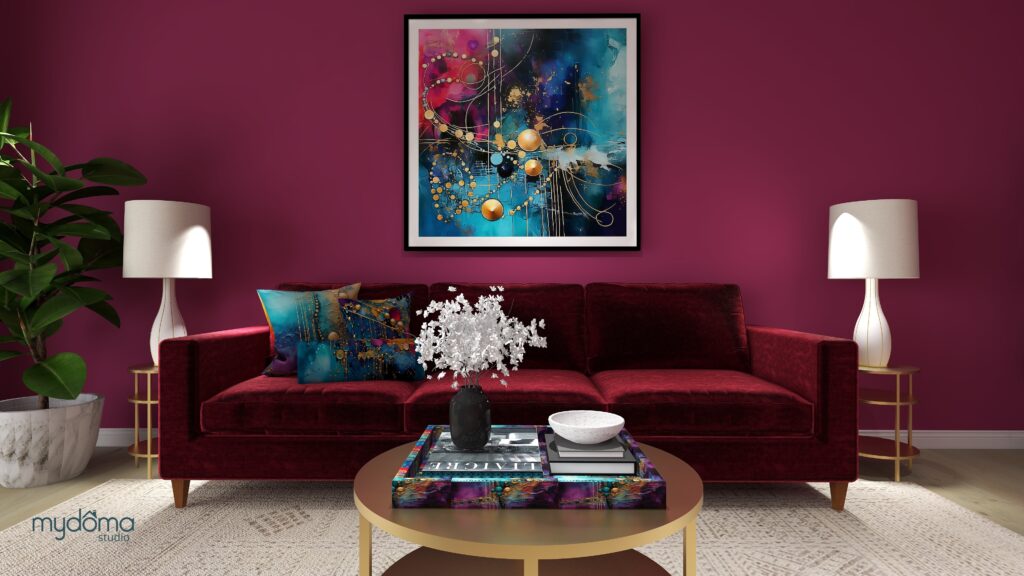 Aligned Design is a holistic approach to Interior Design.   
In crafting your perfect space, I recognize the crucial role that art, science, and energy play individually. However, the real enchantment unfolds when we seamlessly combine all three.
Art- Like many designers, I excel at creating stunning designs that make a home visually captivating and aesthetically pleasing."
Science- What sets me apart from most designers is the exceptional expertise I bring to the realm of color. I employ the science of color, a rare skill that has earned me the distinction of being the only certified color strategist in Alaska and among a select few nationwide.
Energy– I have the ability to perceive your energy and that of your home. This allows me to discern what is needed to harmonize your space through design, color, and custom energy art, creating an environment that truly resonates with and supports you.
Welcome to my world of Aligned Design, a revolutionary system that marries art, science, and energy to craft your perfect space unlike anything else you'll encounter.
At the core of my approach is my exceptional energy art, intertwined with my unique ability to perceive and understand your energy and that of your space. This enables me to design and incorporate energy art and color that are precisely aligned to support and resonate with you.
As Alaska's only certified color strategist, I offer unmatched expertise in color science. Beyond just aesthetics, I use accurate color data combined with my natural sense for impeccable choices. Recognized as a top home stager and award-winning Interior Designer in south-central Alaska, my Aligned Design system has proven effective. Whether you're creating your perfect space, selling a home or enhancing a business space, I can elevate its appeal. 
Customers and colleagues describe Mary Ann as "the best at what she does" and her work as "stellar," "fantastic," "amazing," "innovative," "prompt and professional."  She is known for giving "above and beyond service," being a "delight to work with," and "a great coach and mentor."  "Hiring Mary Ann is more than worth every dollar and led us to success, and a new future."  Learn more  and see my  five star reviews.
While I advocate for a holistic approach, I appreciate that at times, you might need assistance with a singular facet of your space.
I offer a spectrum of services including Interior Design, Edesign, Vacation Rental Design, Color Consulting, Home Staging and Energy Art. They all start with a consultation.
Whether your project is for a home or a business, I can provide these services both in-person and online, ensuring flexibility to meet your specific needs.
Reach out to me at 907-362-0065. Together, we'll explore what will work best for you.
In person service area in south-central Alaska: Anchorage, Eagle River, Girdwood and the Kenai Peninsula including Seward, Alaska, Moose Pass, Alaska, Cooper Landing, Alaska, Hope, Alaska, Kenai, and Soldotna, Alaska. Prices vary based on location.
Online Services available everywhere!
Immerse yourself in the unique world of energy art where I fuse Fractal Art with AI, where energy meets aesthetics.  I harness the power of your energy and mine to craft captivating home decor pieces tailored for your project, to bring your vision to life in the most stunning manner. Whether you buy an existing piece online to enhance the energy and beauty of your space or we create your own custom art as the foundation for your design, energy art can transform your life.
Explore my collections, available across Fine Art America, Society 6, Le Galeriste, and Vida. From bespoke creations to ready-to-purchase pieces, the perfect embodiment of your aesthetic awaits you at my online stores. See a few examples below.
Attract Wealth with Interior Design: The Energy Art Quiz"
Want to boost your wealth-attracting power? Take this quiz! It'll help gauge your current knack for attracting wealth and offer tailored tips on enhancing it. Discover how energy art in your interior design can amplify your prosperity. Ready to find out how to be a money magnet?