Vacation Rental Design
Let's update the look of your vacation rental property to get great photos to promote your listing online, attract your ideal customers and increase your income and bookings.
We start with a consultation and review each room and the exterior to develop a plan to update the look of your property. The consultation is up to 2 hours. If time allows, we can do some hands-on design/staging.   With the information and plan, you can then"
Do the staging/design yourself.
We can work as a team, and extend the consultation at my hourly rate and do hands-on staging/design right then. Or, I can come back for a separate session if you need to do repairs, painting, install carpeting, purchase, rent or remove items before the staging/design can begin.
3.  I can do it all for you!  I can source furniture, art, and accessories for you and set everything up.
Here is an example of a home staging/design I did for a Bed and Breakfast.
See more examples in my vacation rental staging portfolio.
 Let's Get Started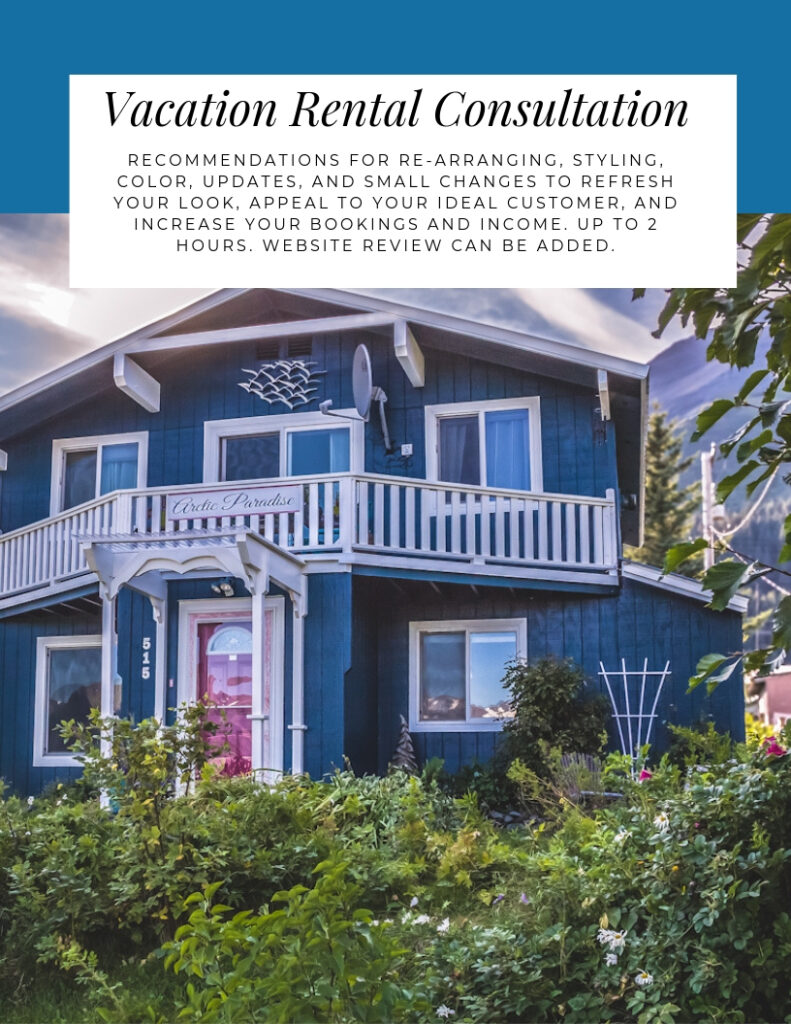 As a successful Bed and Breakfast owner over the last 18 years, I was able to at least double my income and bookings and attract my ideal customer using Interior Design. Let me help you do the same!
Vacation Rental Consultation