Vacation Rental Design
I can help you update the look of your vacation rental property, get great photos to promote your listing online and can assist you with your website and social media advertising of your property.
The first step is a consultation. I will come to your property and we will walk through each room and the exterior and complete a detailed plan of everything you can do to get update the look of your property to attract your target market. The consultation itself is up to 2 hours and you will know everything you need to get ready for the next step, which is implementing the plan.
With the plan, you have 3 options
You can do the design yourself. If so, I can come back for a final  check and help with any adjustments.
We work as a team, my favorite approach!
We can extend the consultation to a working session, where we continue and do hands on staging/design right then.
Or, I can come back for a separate session if you need to do repairs, painting, install carpeting, purchase, rent or  remove items before the staging/design can begin. I can source the furniture for you and purchase needed items.  Time is based on your specific needs.
3.  I can do it all for you!  I can source furniture that you can rent monthly  or purchase,and purchase art and accessories for you and set everything up.
Here is an example of home staging/design I did for a Bed and Breakfast.
See more examples in our vacation rental staging portfolio.
Social Media Marketing
After the staging is done, it is time to get great photos for your online listing. I can recommend a professional photographer and coordinate your photography session.
Social media advertising is  an excellent option to promote your vacation rental property, such as a Bed and Breakfast. Online photos and video are critical to capturing the interest of potential renters online and getting them to book or rent your property.
I can assist you in social media marketing of your property by creating a home Facebook page, video and creating social media ads.
Here is an example of a Facebook page I created for the Bed and Breakfast shown above.
And here is an example of the video I created for this same Bed and Breakfast to attract their ideal customer after staging the property.
Website Check up
Are you attracting the customers and the business you want? As an additional service, I can review your website and give you suggestions on how to highlight the great selling points of your property to attract your target market! I can assist you with your wordpress website design and can even build a vacation rental website for you.
Listen to my recent interview on Seward Public Radio on Five Tips to Increase Your Vaction Rental Income.

Try My Online Services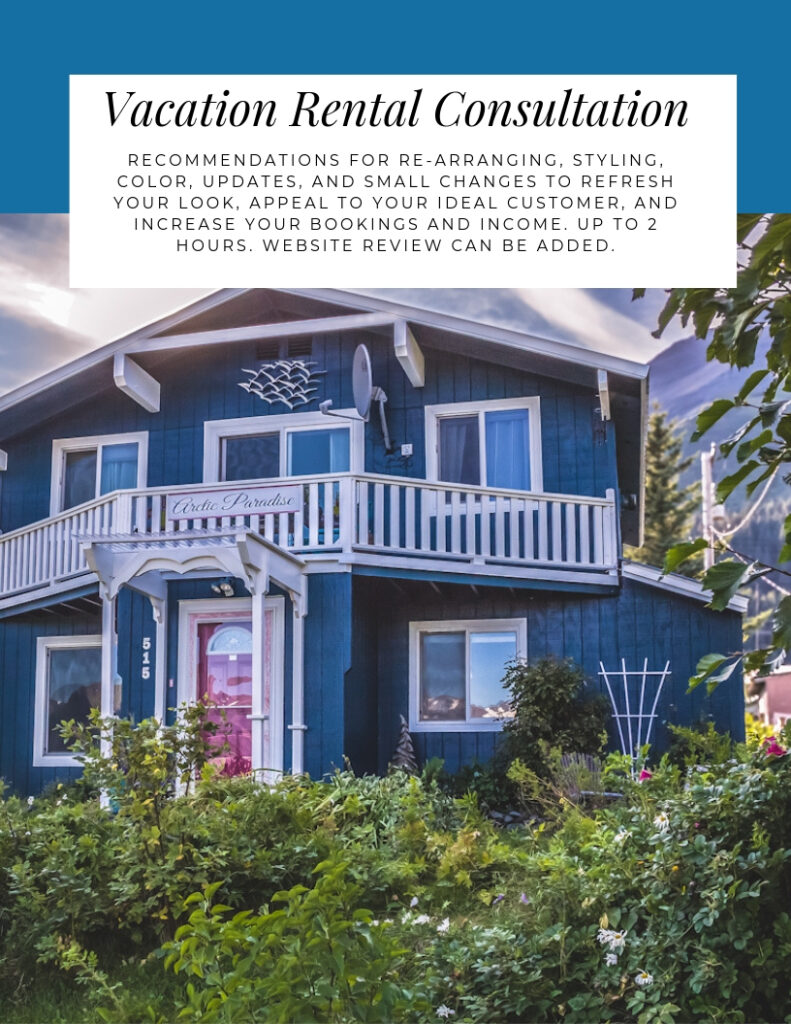 As a successful Bed and Breakfast owner over the last 18 years, I was able to at least double my income and bookings and attract my ideal customer using home staging, Interior Design and website branding. Let me help you do the same! Learn what you can do with this 2 hour consultation and add a website review if you like. Learn More.
Vacation Rental Consultation-$500
[btnsx id="6359″]
Website Review- $125
[btnsx id="6360″]
---
Free Report-Attract Your Ideal Customer and Increase Your Bed and Breakfast Income and Bookings
 [btnsx id="3366″]
---
The gift of a beautiful home is a wonderful gift. Check out the wide variety of gift cards available here.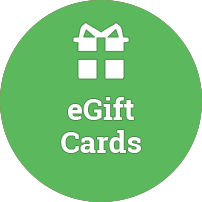 ---