I was honored to be interviewed by Kris Bohman of Anchorage Advice Givers related to my business, Northern Lights Home Staging and Design.  You can see the video and listen to the podcast here.
About Anchorage Advice Givers
Founder Kris Bohman, the host of the Anchorage Advice Givers Podcast and business owner himself, has an interest in meeting other smart business owners and fascinating entrepreneurs. When he started to reach out to these people he realized others needed to hear their stories too. These were experts in their respective fields, smart and intelligent, not to mention, many had discovered unique ways to impact the lives of their customers, clients and patients. So he asked, "Why not share these stories? Why not interview these people? Create a Podcast? Why not create a site where they could be posted and listened to?" With that, the concept for Anchorage Advice Givers was born…
"We Interview Anchorage Thought-Leaders To Bring Anchorage Residents The Best Advice From Our Community's Brightest Minds".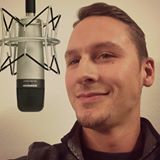 Kris Bohman, is the author and creator of: The Value Driven Approach To Sell Real Estate: A practical guide to protect yourself from Real Estate Greed & bank an extra $30,000 by thinking like the great Warren Buffett.