When You Shine Your Light, What Does Your Energy Look Like?
Like the definition of beauty, that goes on for infinity. 
Really. It is called fractals.
Energy Art Portraits are my unique creations that encapsulate your individual energy through the medium of sacred geometry, fractal art, and AI.
How do you perceive yourself? How do those closest to you perceive you, and how does the world that's yet to know you perceive you? My Energy Art Portraits serve as mirrors reflecting your true essence.
I create these custom, distinctive pieces of art based on photos of you that exude your authentic self, combined with my intuition and artistic interpretation.
Have you ever wondered what your energy would look like if it could shine like a beacon, manifesting the very essence of who you are? Picture it as an infinite pattern of beauty—this is the magic of fractals.
Everything around us is energy – your house, your pet, your thoughts, your gadgets, and you. Our universe is an energy tapestry, where everything is interconnected. Each energy wave interacts with others, resulting in a dynamic cosmic dance.
Some energy waves harmonize and create new waveforms, much like offspring—these are the 'super children' or fractals. At other times, non-harmonious waves cancel each other out. Fractals, essentially, are forms of Sacred Geometry—the fundamental blueprint of nature and all that we perceive as beautiful.
Using my energy art and my intuition, I capture your unique energy in a radiant, Sacred Geometry portrait. You can learn more about this fascinating process in my blog article, "Shine Your Light" – Energy Art Portraits.
Here is an example of an energy art portrait I created for Joan Marie, of Joan Marie Art, with some background on energy and sacred geometry.
I created this second portrait of Joan Marie a year later, using a different photo.  
Ohhhhhhhhhh my heart!!!! Ohhh wowww!!! I am soooo totally honored and thrilled!! Wowwwww!!!! How incredibly beautiful and moving!! Joan Marie
This is an example of a portrait of Ichel Francis, of the Goddess Moon Circle, Ichel Francis podcast and coach for Jim Fortins Transformational Coaching Program.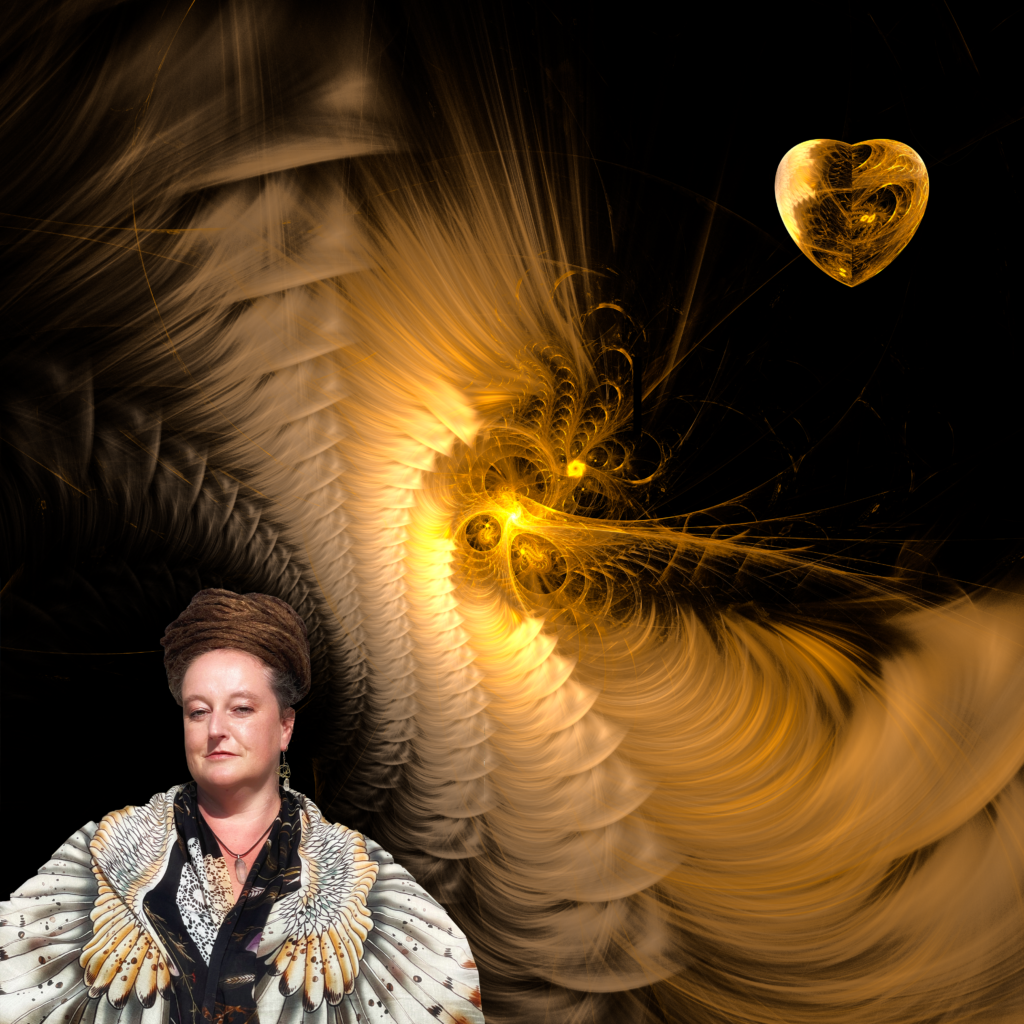 Beautiful! It is just like a swooping owl! Ichel
This piece captures the essence of Sheryl Benji, a professional artist and impressionistic painter.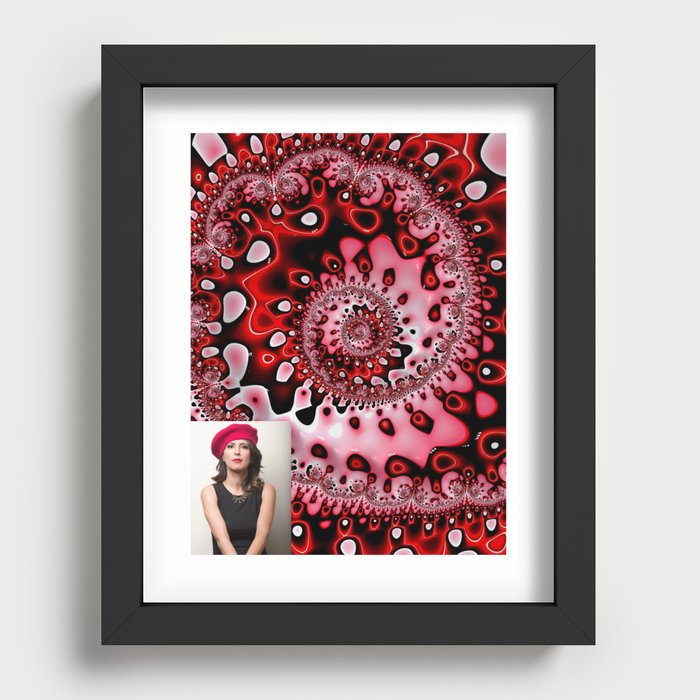 I felt this piece captured the power I felt within. The colors, shapes and feeling I get from it makes me happy. It brings vibrant energy into my space. I just love it.  Sheryl Benji.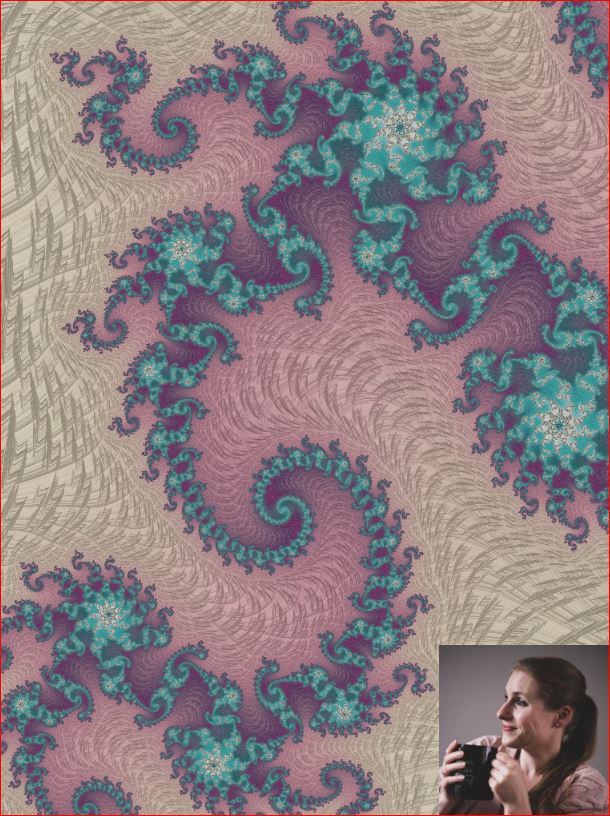 "What a beautiful experience to have May Ann open up to your energy and capturing it in an image that goes straight to your heart. An image that lights you up and puts a smile on your face every time it catches your eye. Working with her is a pleasure and she's both honest and kind as she brings an extra spark of joy into your life."
Marieke.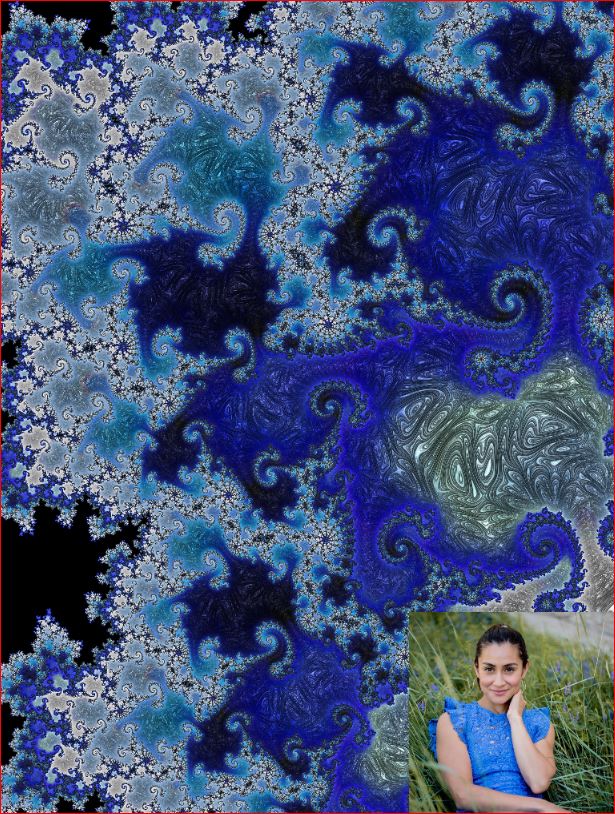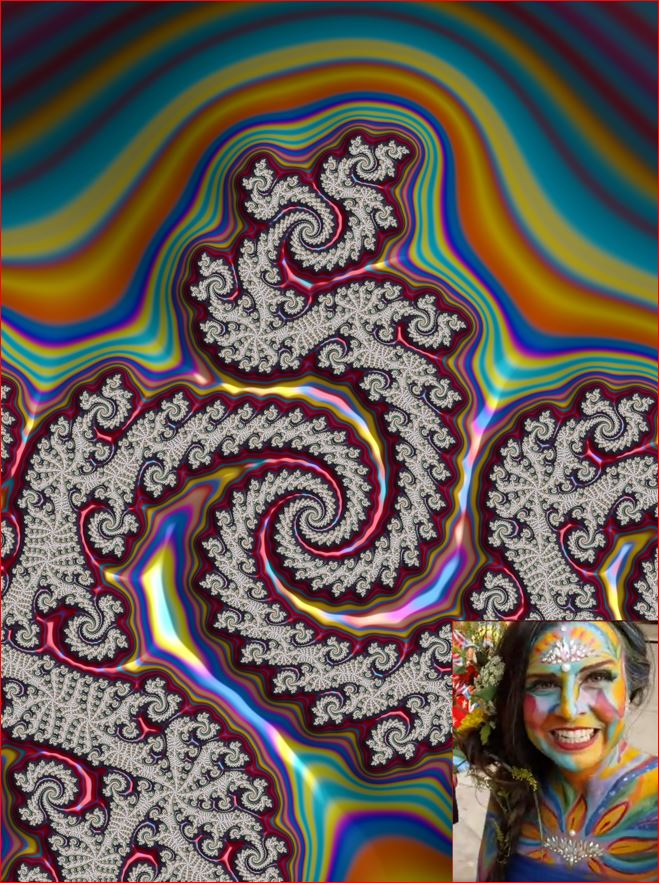 Thank you. You have made me feel so beautiful. Chelsea.
Omg!! I love this!! I can't stop staring. Sheryl Benji.
To Get Your Energy Art Portrait
Share three words that describe you from your perspective and from others' views, along with your favorite colors.
Send me a photo that truly represents you.
I'll make a few sample art pieces and let you pick your favorite.
You'll receive a framed 8″ x 8″ energy art portrait (total size 13.5″ x 13.5″) in a black wooden frame, printed on Archival Matte Paper with 1/8″ Clear Acrylic – Foam Core Mounting.
I'll upload a high-resolution image of the portrait, with or without your photo (your choice), to my Fine Art America store for optional additional purchases.
You'll also receive an artist's statement detailing the energy I captured in your art piece.
Joan Marie provided this picture with her words (creative, imaginative, fun)  and favorite colors (pink, yellow, aqua).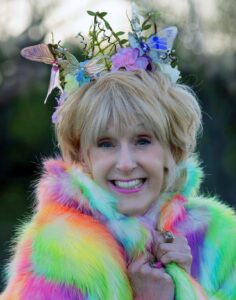 Here were three different designs I created, and selected the first one.
I created this energy art portrait of her.
Here is what the framed art looks like I would ship to her.
Here is the artist statement to go with her art.