Energy Art Portraits are sacred geometry designs I create using fractal art to express your unique energy.
How do you see yourself? How do others that are close to you see you? How do you look to the rest of the world that does not know you? My energy art portrait is that mirror that captures your essence
These custom, one-of-a-kind art pieces are inspired by photos of you that express the essence of who you really are and my intuition and artistic expression of that.
When You Shine Your Light, What Does Your Energy Look Like?
Like the definition of beauty, that goes on for infinity. 
Really. It is called fractals.
Everything is energy. Your house, your car, your cat, your cell phone, your thoughts, and you.
When you shine your light and let the true essence of who you are show, what does your energy look like? Is it a beautiful work of art?
Science knows that the entire universe is a sea of ​​energy, all interconnecting. Everything vibrates energy, and all the energies don't just ignore each other, they dance together at one big party.  Each interaction causes something to happen.
Either the energy waves cancel each other when they are not in harmony, or create new waves, like children when they are.
Sometimes, those interactions create something amazing, like super children, called fractals.
"Fractals are a form of Sacred geometry  which is the underlying geometry in nature and of what we consider beautiful.
I use fractal art and my intuition to portray your energy in a beautiful, sacred geometry portrait.
An Example of An Energy Art Portrait
Here is an example of an energy art portrait I created for Joan Marie, of Joan Marie Art, with some background on energy and sacred geometry.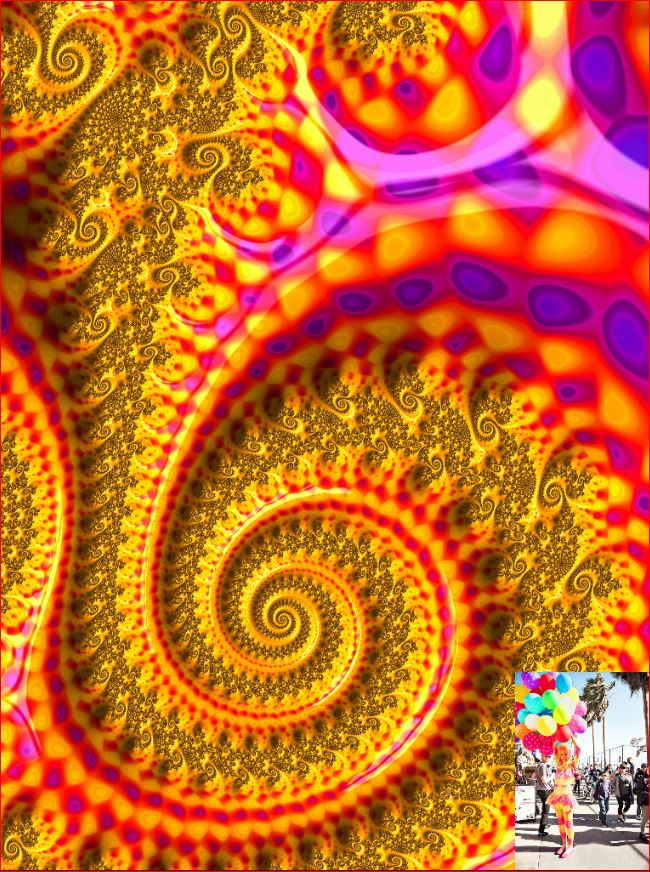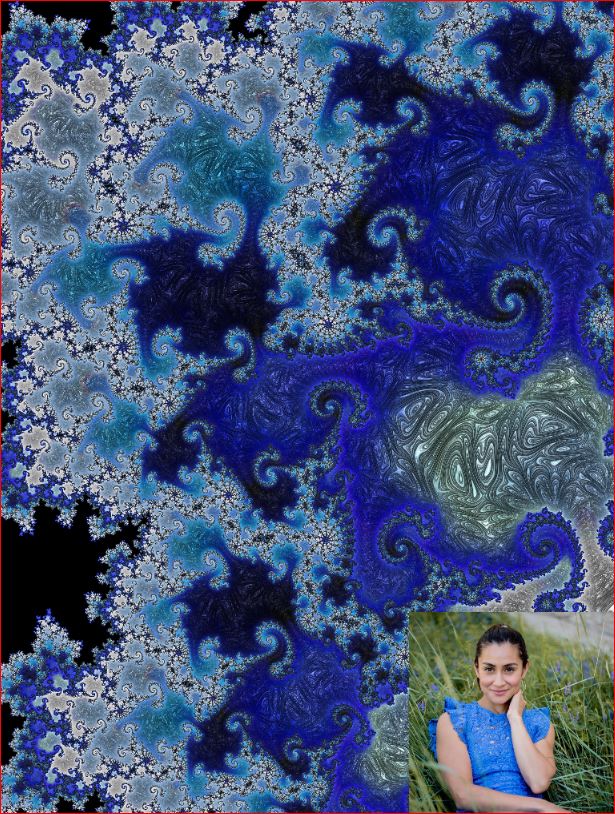 Thank you. You have made me feel so beautiful. Chelsea.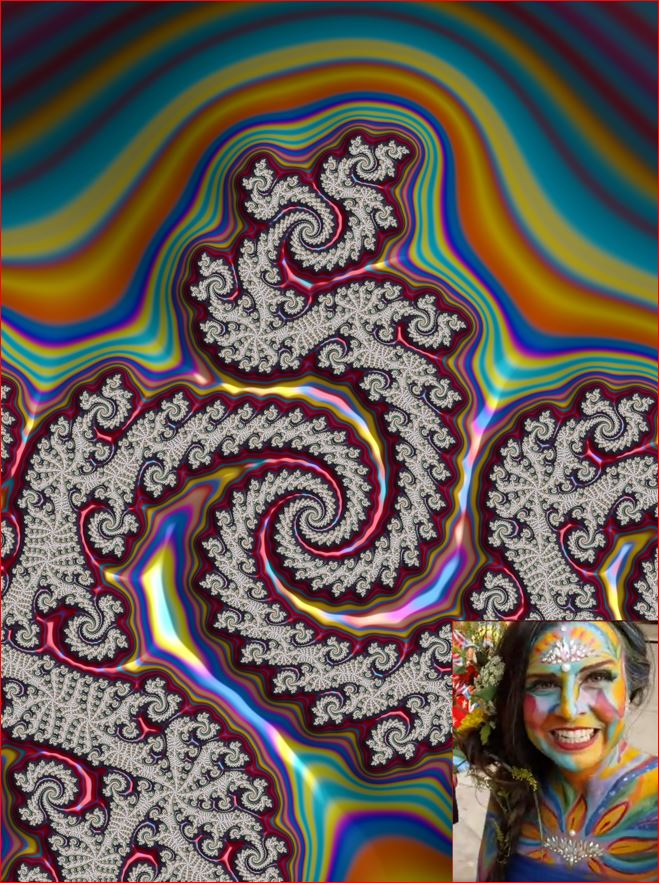 Omg!! I love this!! I can't stop staring. Sheryl Benji.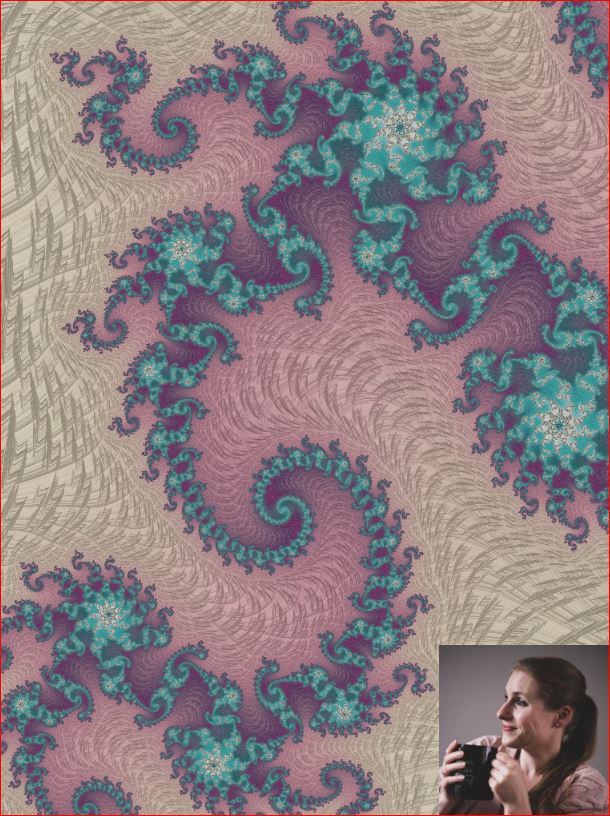 What a beautiful experience to have May Ann open up to your energy and capturing it in an image that goes straight to your heart. An image that lights you up and puts a smile on your face every time it catches your eye. Working with her is a pleasure and she's both honest and kind as she brings an extra spark of joy into your life.

Marieke.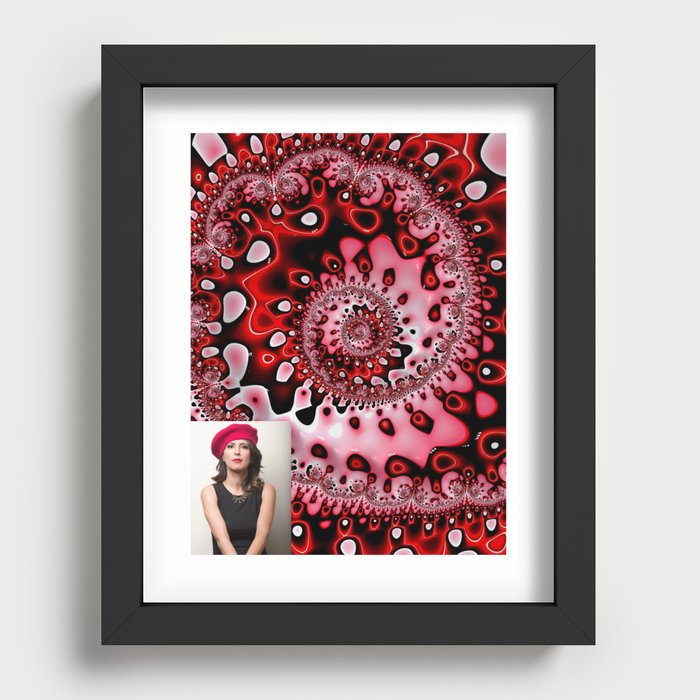 I felt this piece captured the power I felt within. The colors, shapes and feeling I get from it makes me happy. It brings vibrant energy into my space. I just love it.  Sheryl Benji.
Purchase your Energy Art Portrait
I will ask you to tell me what are three words others would use to describe you, what three words you would use to describe yourself, and what are your favorite colors?
Send me 3 pictures of you that you think really express who you are. And, if you are comfortable with it, send me a Facebook friend request so I can look at all your photos.
I will provide you with a high resolution image you can use for your personal, non-commercial use.
I will also upload the high-resolution design, named after you, to my store on Society 6. It can be a composite print with your photo or just the design.
From there, you can purchase any of a wide variety of art, home decor, and more with your design on it.
I will send you a copy of the design with an artist statement of what I saw in your energy that I portrayed in the art.