Home Staging- What to Expect
So you know you want to stage your home and understand how investing in home staging can lead to a quicker sale and higher sales price. Bravo! Now what?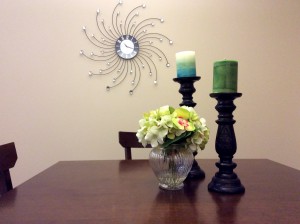 The first step is a home staging consultation. I will come to your house and we will walk through each room and the exterior and complete a checklist for a detailed plan of everything you can do to get your house ready for the market. The consultation itself is up to 2 hours and you will know everything you need to get ready for the next step, which is the actual staging.  
With this information, you have 3 options
You can do the staging yourself. If so, I can come back for a final  check and help with any adjustments.
We work as a team to do the staging. My favorite approach!
We can extend the consultation to a working consultation, where we continue and do hands on staging right then, addressing the things on the checklist.  Most home sellers can get most of their actual staging done with another 2-6 hours of work.
Or, I can come back for a separate staging session. This is typical if you need to do repairs, painting, install carpeting, purchase or rent items or  remove items before the staging can begin. I will source the furniture for you and purchase needed items.  Time is based on your specific staging needs. Here is an example of a home staging project where I used some of the sellers furniture and accessories, and rented other pieces.
3.     I can do it all for you! This a great option  if you are selling a vacant house. In this case I can provide furniture, art and accessories as a monthly rental.
Social Media Marketing
After the staging is done, it is time to get great photos for your online listing. I can recommend a professional photographer and coordinate your photography session.
I can also assist you in social media marketing of your home by creating a home Facebook page, video and creating social media ads to get the word out to buyers. This helps portray the essence of why buyers will love your home, beyond what "the facts" can portray on the MLS.
How Much Does It Cost?
It depends on your project, the size of your house, what you need to complete the staging and how involved you want to be. Call for a cost estimate.
Call 907-362-0065 today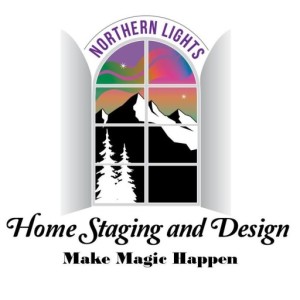 info@northernlightsstaging.com
Download our free brochure here. 

Share This: