My inbox is packed with news of Labor Day Sales. Some of them are really worth checking out! You may be thinking, wow, great time to get some new things to spruce up your home design but you have no idea where to start! Here are a few of my top picks!
I am a big fan of using rugs to set the tone and create a focal point in a room. Boutique Rugs is offering 55%-60% off on most of their rugs and they have some gorgeous designs! Here are a few I love. I love brilliant color, but can also appreciate a softer color palette. Here are a few beautiful soft, colorful rugs you might enjoy. Click on the picture to learn more about each of these rugs.
Here are some beautiful designs that have a neutral color palette using black, white and browns that can give you flexibility to add color in your pillows, accessories and art. Then you can change some of these items out seasonally or when you need a change or want to highlight different things you love from your collection. Click on the picture to learn more about each of these rugs.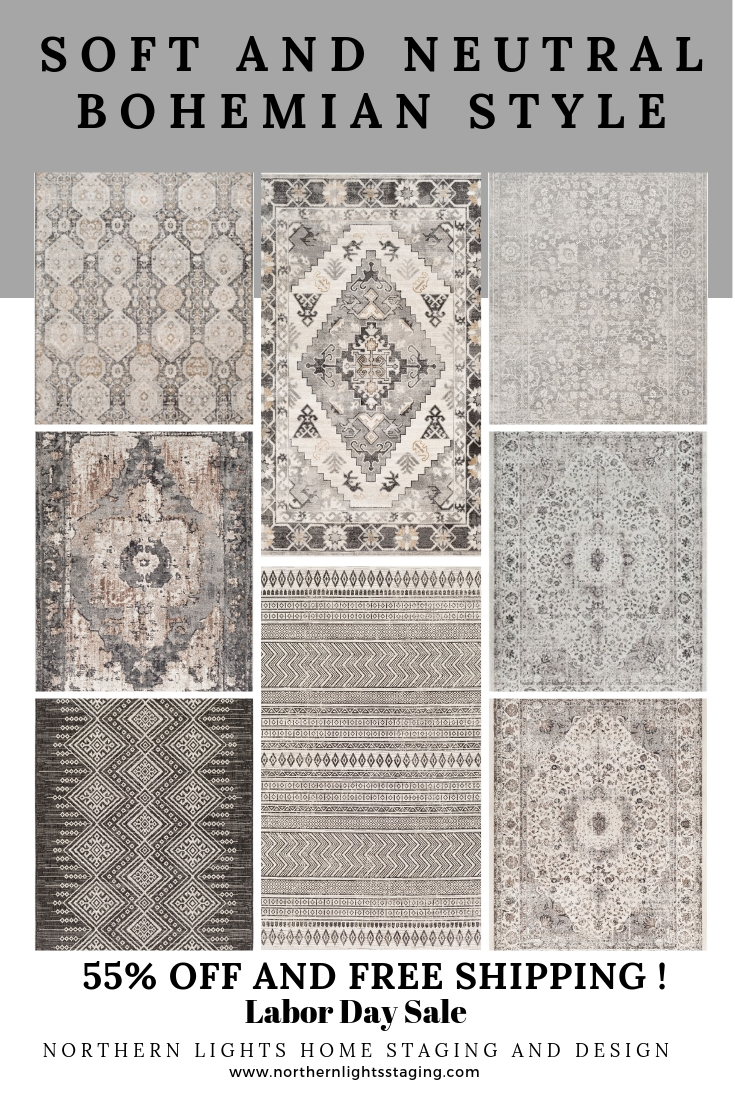 But you know me, I love color! In a previous article, Beautiful Bohemian rugs and how to use them in your home I showed you some of my favorite rugs to get the Bohemian style vibe in a variety of purples, blues, pinks as well as dramatic black and white rugs. These are all on sale too! Here are some of my favorites from that article. Click on any of the pictures below to see learn more and see my article to see them all.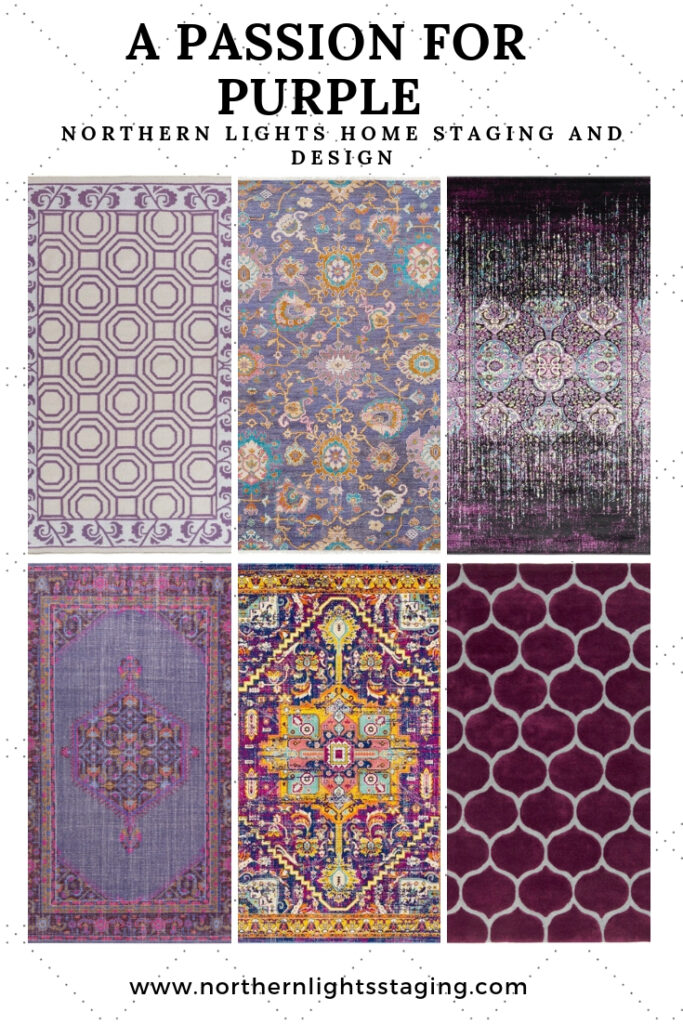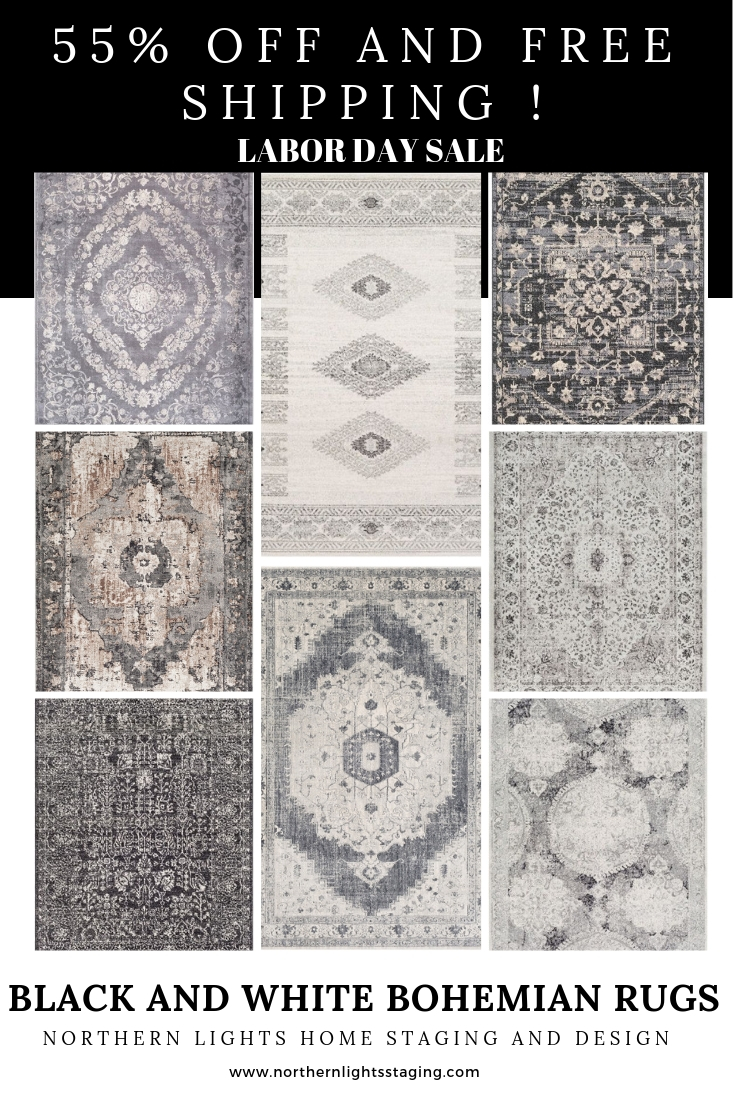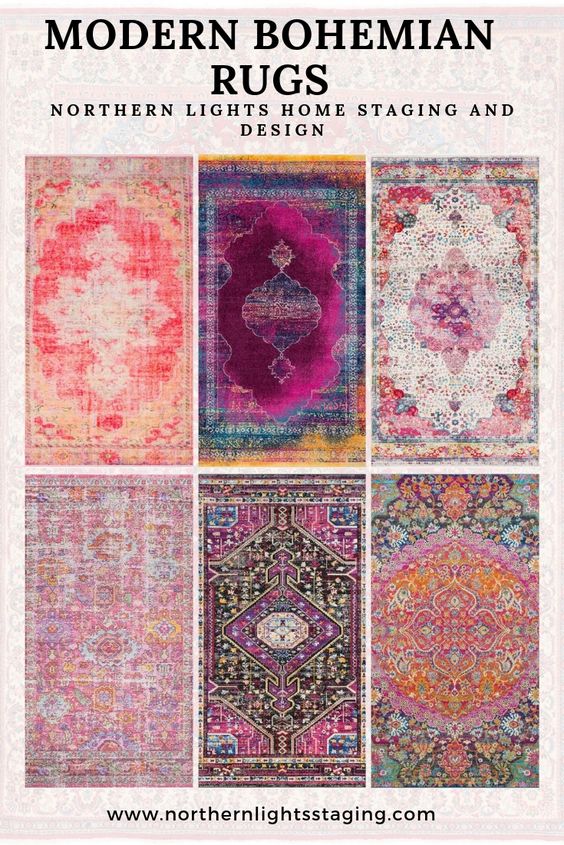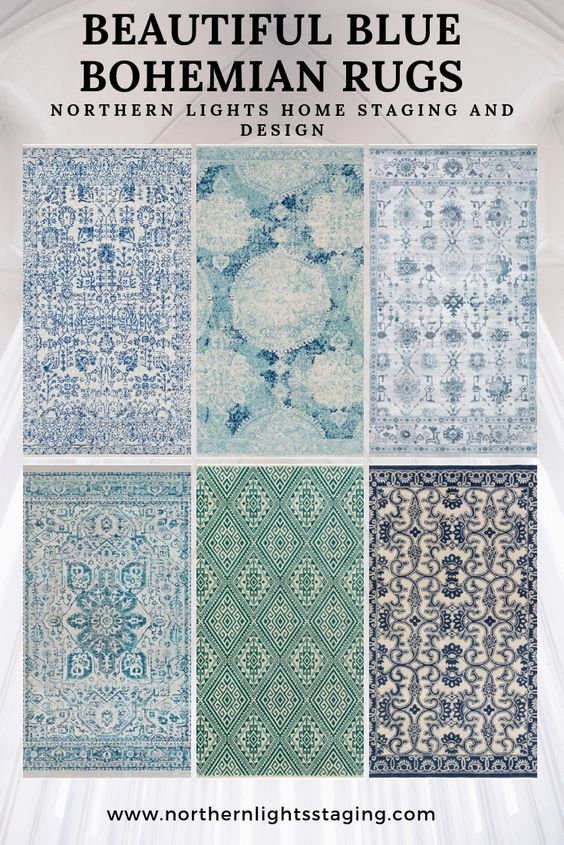 All of these picks are great for modern global style design, which is great for telling your own unique and amazing story. Wondering what your Global Design Style is? Take the quiz and find out!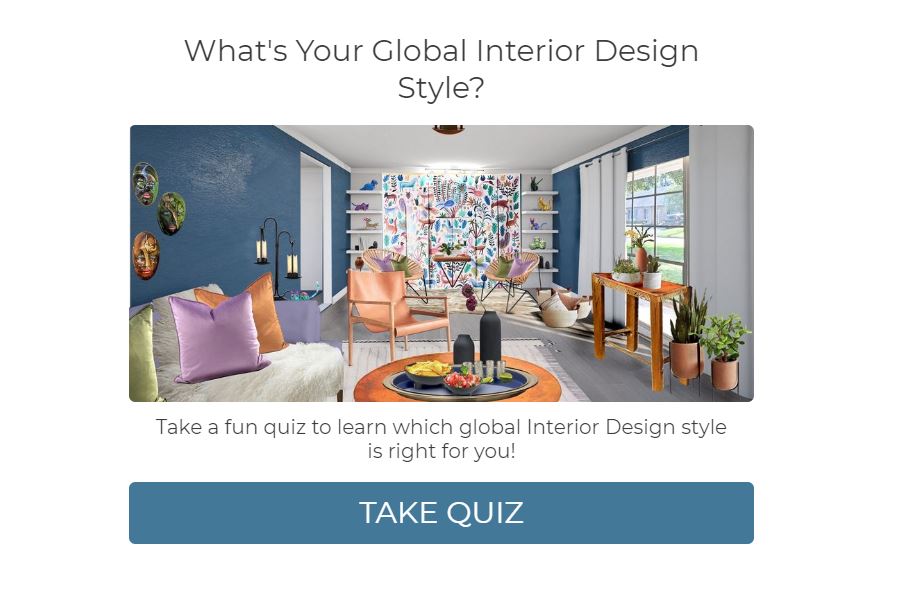 Ready to get the look in your home but want a little help to make it happen? Check out my Online and Edesign services. I would love to help you.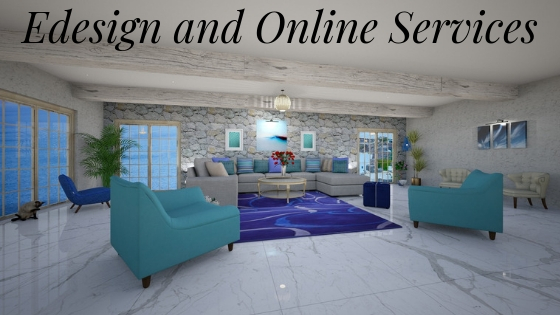 Edesign and Online Services
---
Call 907-362-0065 today
 info@northernlightsstaging.com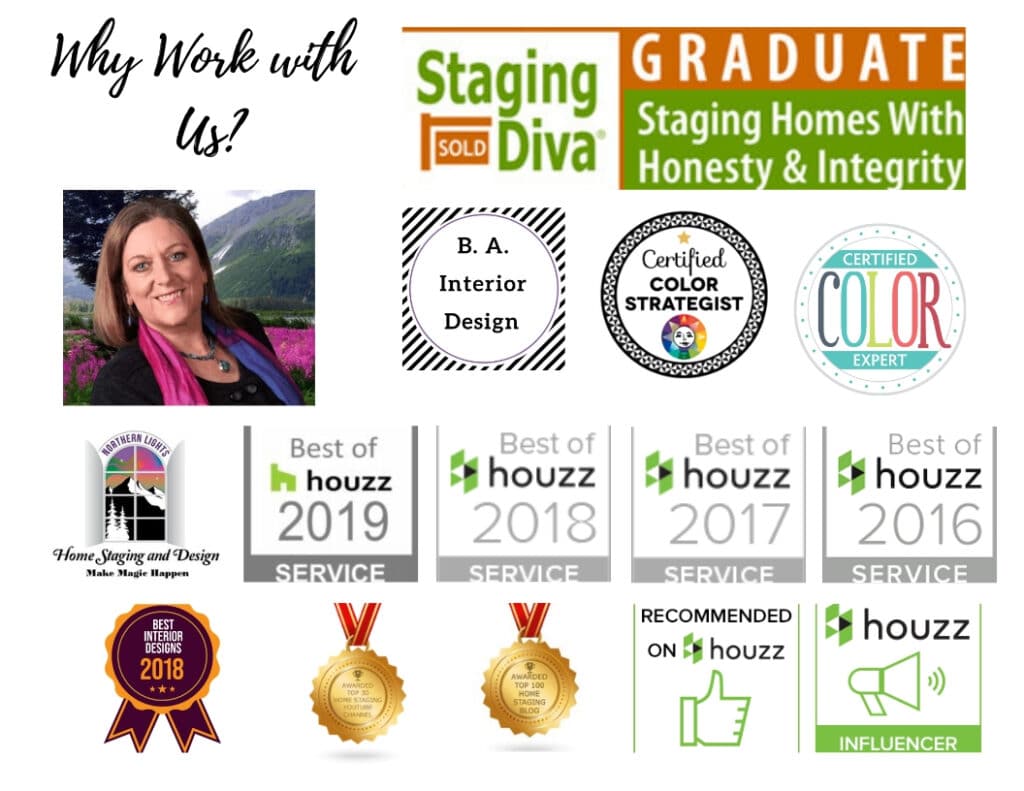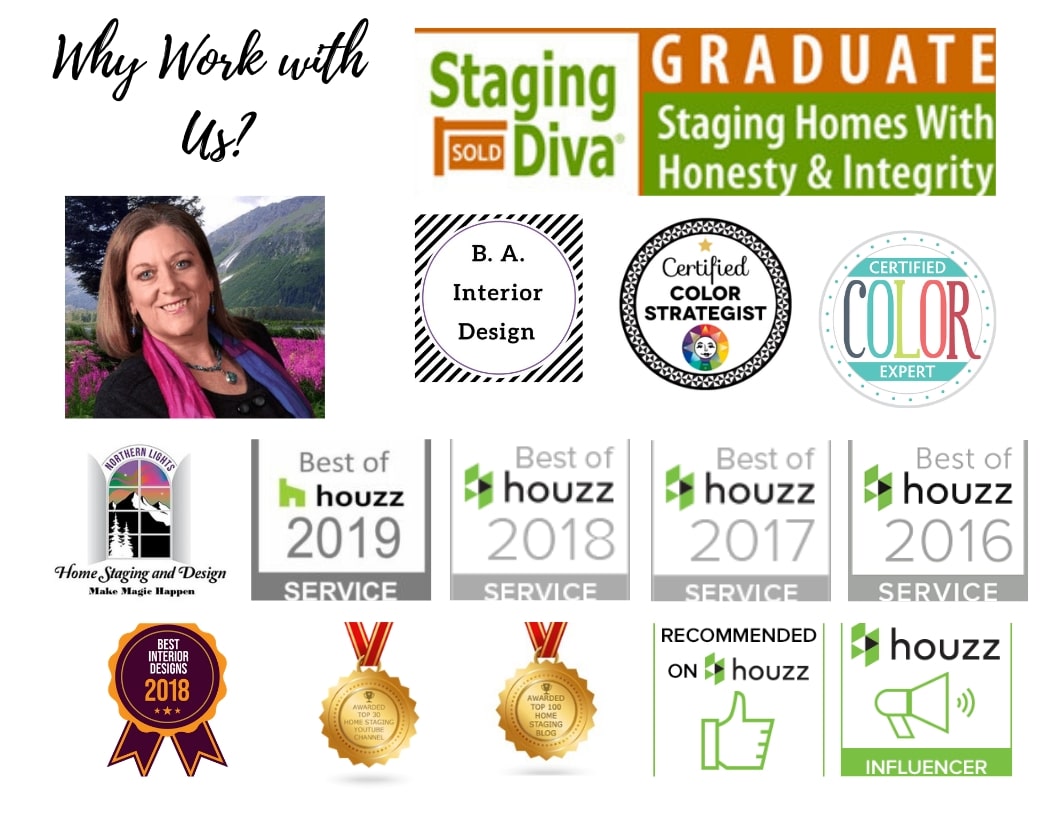 Prices subject to change without notice.
Blog articles may contain affiliate links, meaning they give me a small commission for sharing with you if you purchase at no additional cost to you.
---
Follow me on Pinterest for daily inspiration. Check out My Favorite Rugs board.