Home Staging Portfolio
I provide both residential, commercial and virtual home staging services.
If you are selling your home, whether you are still living in the home during the home selling process or whether your home is vacant, I can stage it for you.
I also provide commercial staging services for businesses, particularly vacation rental properties such as bed and breakfasts.
Virtual Home Staging
Drop In Renders
This vacant home was for sale in Georgia.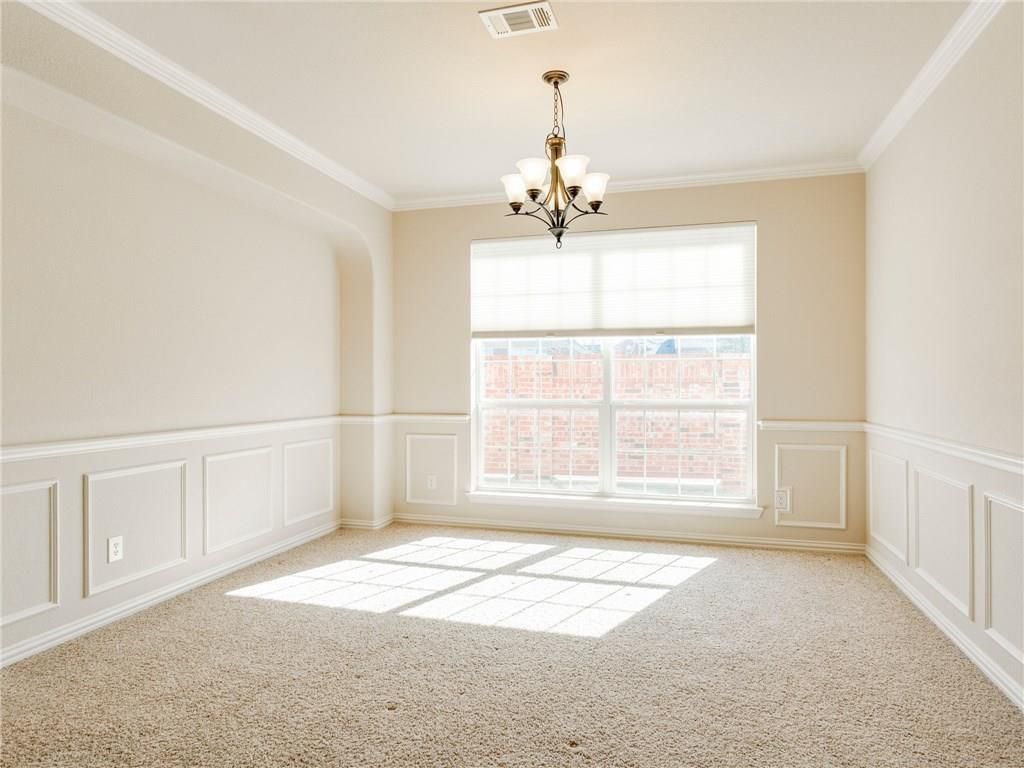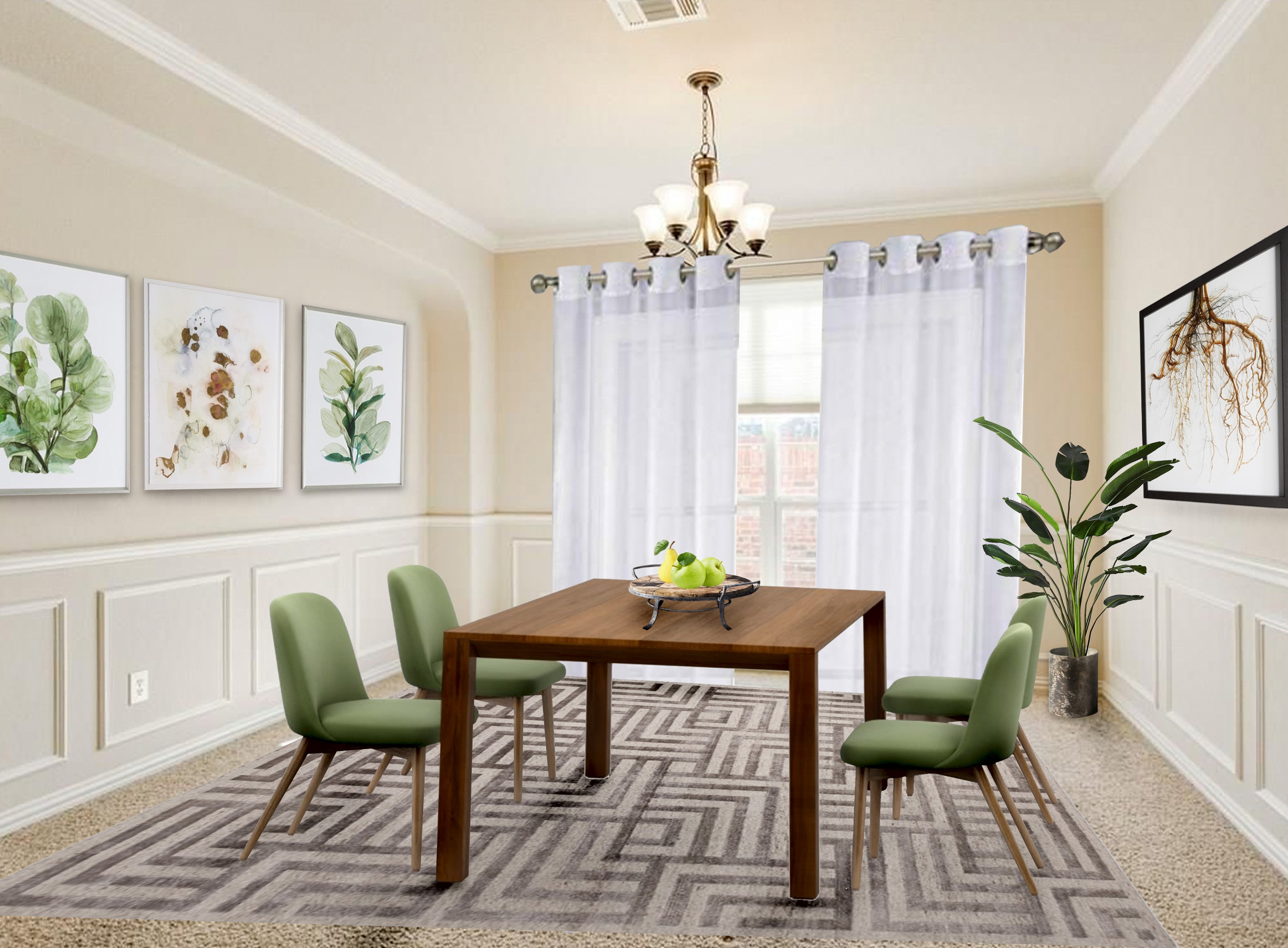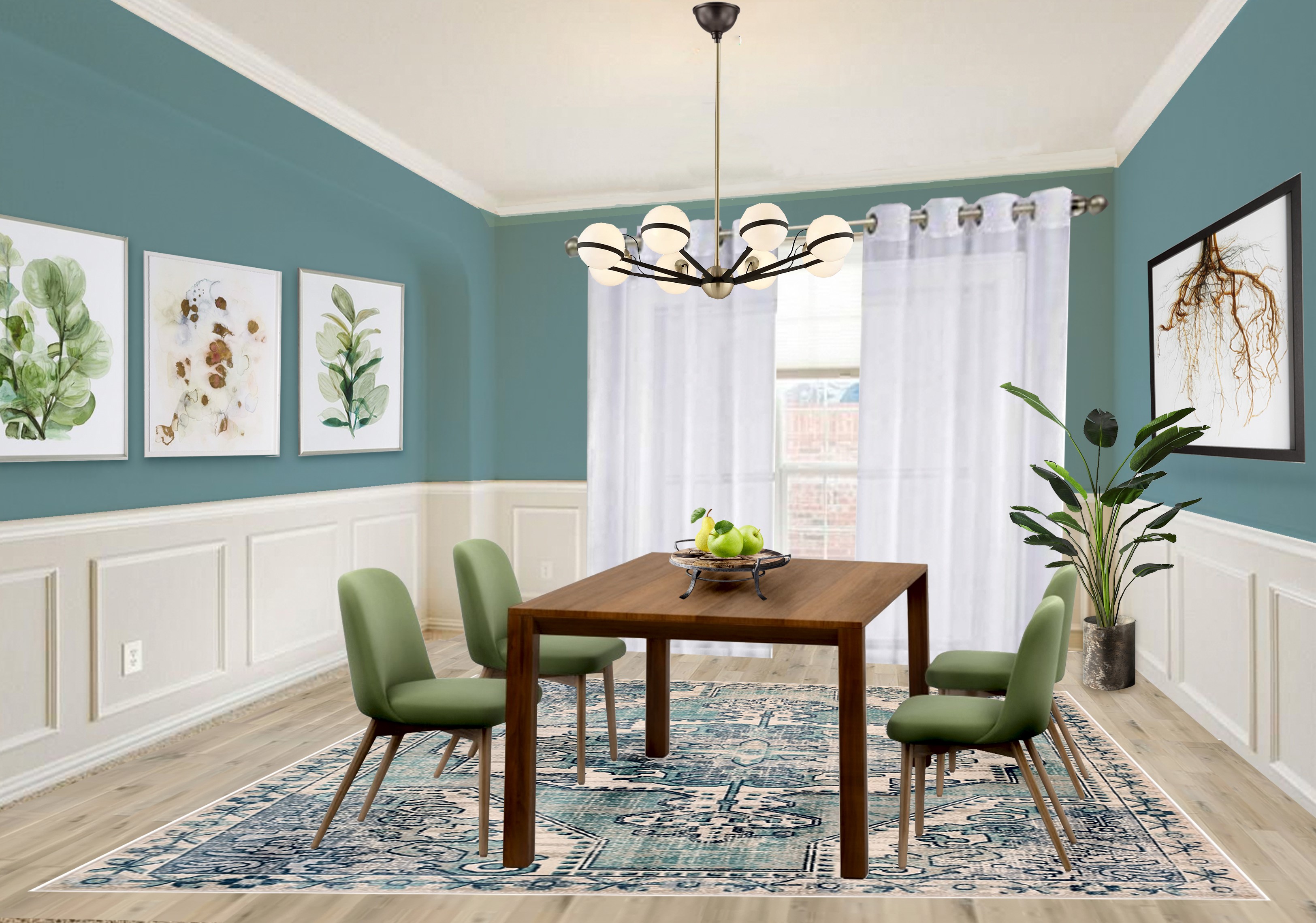 3D Renders Created from Room Measurements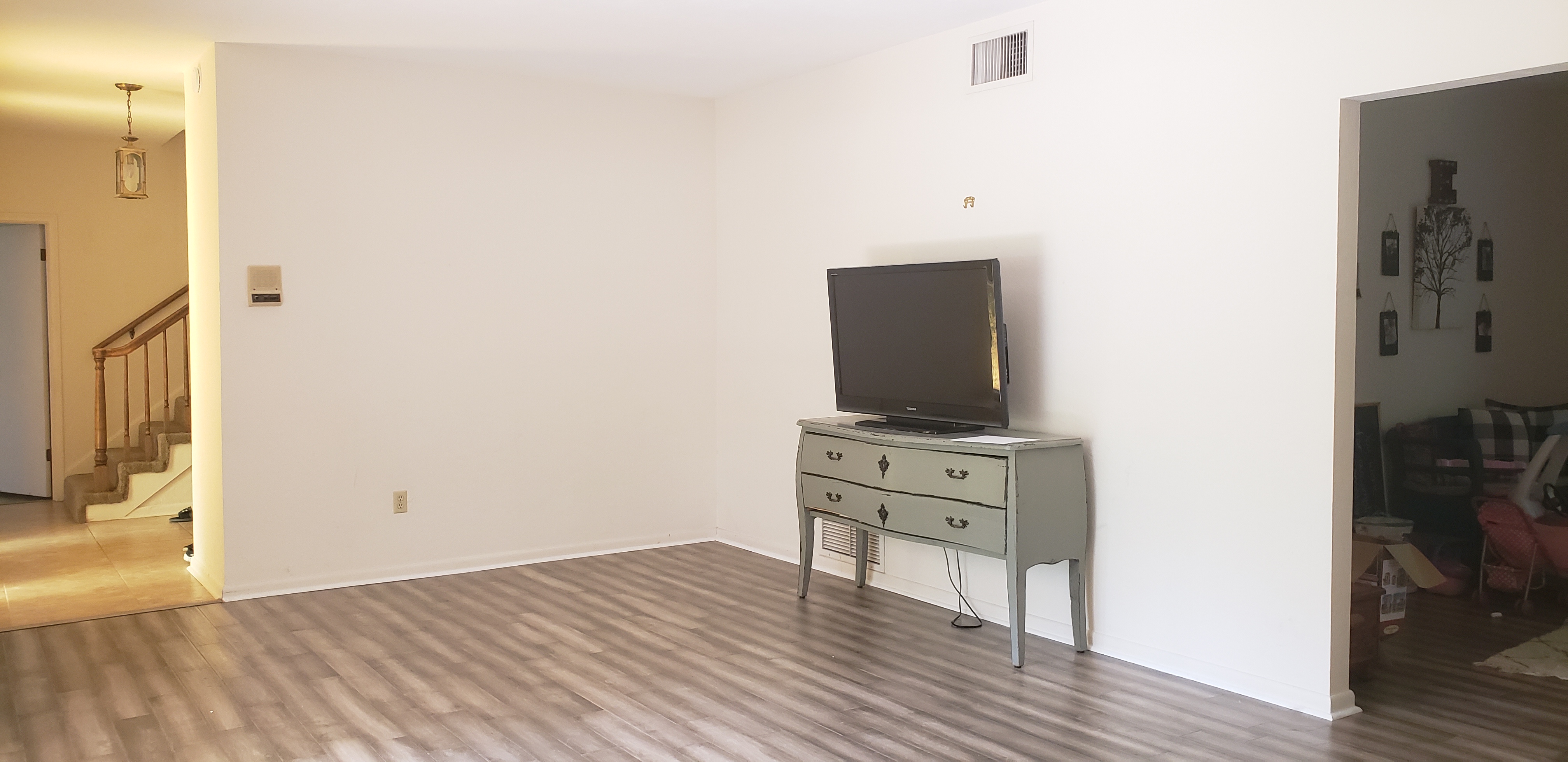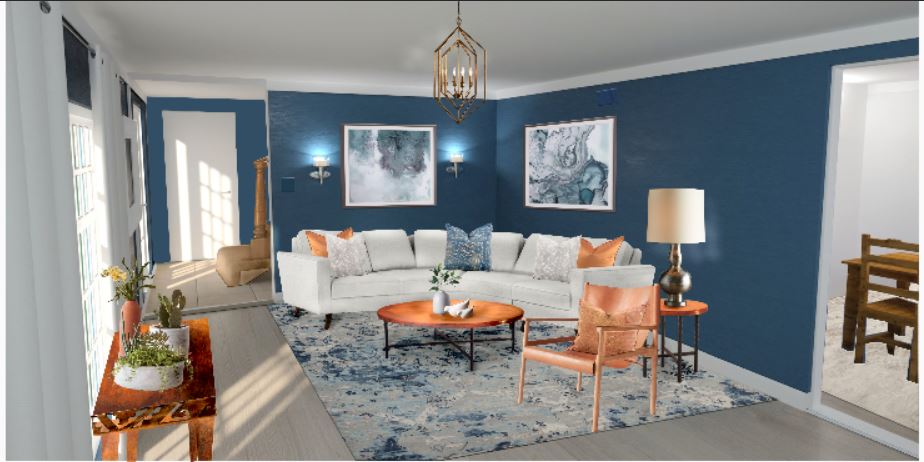 Occupied Home Staging
Anchorage Occupied Home Staging 
When working with sellers, home staging can be flexible based on the sellers budget and time constraints. Sometimes I will do the consultation and give advice, and the seller will do the staging themselves, working with what they already have. Sometimes I will do the staging for them, and bring in everything, from furniture to accessories. This project was an interesting mix of working with the seller to complete the staging, using what they had as much as possible while also bringing in some furniture and accessories.  The combination worked wonderfully together, bringing the home to a new level that attracted many more buyers online to view the property. The home had previously been on the market and was only partially staged by a non-professional, without getting any offers. After updating the staging, and relisting, the property enjoyed renewed interest from buyers and sold the second time!
See my article on Why Your Home Won't Sell to learn more about what you can do to sell your house fast and for the price you want.
Anchorage Occupied Home Staging 
Will younger buyers love your for-sale home?
The majority of staging projects that I do lately are for older sellers and the target market is younger buyers. The sellers  are retiring and moving to a new location. Many have lived in their home for many years, which ere often built in the 1970's-1980's. Based on the price they are selling these older homes for and location near schools, the target buyer is often a young family buying their first or second house. The styles that appeal to these two groups is usually quite different!
To appeal to a yourger buyers, home staging can really help give a fresh modern feel that younger buyers are looking for.
Here is a  recent home staging project that provides a good example of how home staging can appeal to younger buyers.
This house had been on the market for about a month with little interest. The home seller decided it should be staged, although the realtor had not suggested it. Once staged, they got new professional photos and the interest and showings increased by at least three times the amount they had before. Everyone loved the way the house looked! They had an offer within 2 months and were able to move on quickly to their new location. This house would have sold more quickly had they staged it initially before listing and would have saved them money on photos.
Anchorage Alaska Occupied Home Staging 
This older home in a beautiful location with great views was primarily empty. Home staging helped warm it up to feel like home and show buyers how they could fit and arrange their furniture in the space.
Anchorage Alaska Occupied Home Staging  
This older home was sold the first day on the market for full asking price! Buyer comments were "It's perfect for us"!  I wonder if this would have happened without staging. Check out the video and you be the judge.
"Mary Ann did an amazing job staging my clients property, and it showed when it came time to negotiate an accepted full price offer the first day is was on the market!"  Jacob Sebring- Associate Broker/Realtor, Keller Williams
Anchorage Alaska Occupied Home Staging 
This occupied home received an offer after 3 weeks on the market.
Check out the virtual tour! 
"Mary Ann Is the best at what does. She finds each piece of potential a specific home has and brings it to life! She has the ability to bring home owners substantial profits by using her services prior to listing their home for sale. " Kris Bohman- Realtor with Real Estate Brokers of Alaska, Author of "The Value Driven Approach To Sell Real Estate".

The house looks awesome! My wife loves the staging and does not want to move now. The staging made a huge difference. It was amazing. I love the "feel" of the house now, I just want to hang out and relax here. Once we put it on the market there was a ton of interest. It really helped alot. Buyers really love the way it looks. Gabe Badger, Home Owner, Anchorage, AK
Anchorage Alaska Occupied Home Staging 
I  staged this home for a fellow home stager.  Yes, even home stagers can benefit from home staging when selling their house! Why? Two reasons:
One of the most valuable aspects of home staging is getting that objective view of your for-sale home that a home stager can give you. When you live in a house every day, it is easy to no longer see that pile of stuff in the corner,  or notice that squeaky door.
A home stager is also a member of your home selling team, along with your Realtor and photographer. As part of your team, your home stager is there to support you, offer you advice, serve as a coach and provide support. Selling your home can be very stressful and having a good support team can make all the difference in making the process as smooth and stress free as possible.
A home staging consultation and about ten hours of on site staging resulted in this transformation using all items that the owner had on site.  I was able to help provide that objective view  and also be part of her support team. I was also able to help her with social media advertising of her home sale.
Mary Ann deserves a "stellar" rating for her home staging services, talent, experience and knowledge as a Professional Home Stager. A home stager myself, my husband & I enlisted Mary Ann to take on the oversight of staging our home when a new job and relocation required us to sell our $575,000+ home in a lagging real estate market, & a very busy time in our lives! Her perspective helped us make decisions that were hard to make but that were in the best interest of our home sale. When the home staging was competed and a professional real estate photographer captured the essence of our property for an excellent Internet presence, Mary Ann also created a fantastic Face Book Page & a video to help boost our online marketing and show the property in a way that real estate listings could not. We had immediate requests for home showings, and fantastic feedback from home buyers and real estate folks during the entire listing period.

In addition to Mary Ann's staging talent & knowledge, she provided us with constant professionalism and personal service by staying in regular communication with us during our home listing; by being on time and meeting deadlines; by reducing our stress because of ongoing support and her experience; by completing all work, then following up with our additional requests; by reducing our staging costs by using furniture & decor we already had; by updating, & increasing our Face Book Page presence & audience; by ensuring that we were satisfied with her staging, costs & marketing services; and by being part of the team that successfully got our home sold in a bleak real estate slump . Because our home was staged to show all of it's features and to attract home buyers, our home sale was solid, and profitable. Had we not staged, or had we poorly staged our property that was in competition with other homes, it is safe to say we would have been forced to drop our sales price, significantly, and received less profit for a future home purchase.

Mary Ann was not only a home staging contractor, she was, for us, a coach, a mentor and a great support in a very stressful and high anxiety time in life! Home staging is worth every dollar, but hiring Mary Ann Benoit, of Northern Light Home Staging & Design, was more than worth every dollar and lead us to success, and a new future. Stacy Goade- President of Alaska Premier Home Staging
Anchorage Alaska Occupied Home Staging  
A home staging consultation and about six hours of on site staging working with the home owner resulted in this transformation using primarily what the owner had on site. The owners of this FSBO home had  a full price offer and sold their home within 2 days of listing it.
[slideshow_deploy id='1289′]
"As FSBO sellers, Mary Ann staged our home on a Friday  and we listed it the next day and had an open house. By Sunday, we had a full price offer! Everyone commented that our home looked beautiful and our "pride of ownership" was very apparent. We were extremely pleased with our results". Kathleen Friel, Anchorage, AK
Anchorage Alaska Occupied Home Staging  
This slide show highlights "before" photos. The video, shows photos "after" staging. Notice the difference painting the children's bedrooms made in preparing this to appeal to more buyers!
Before Staging
[slideshow_deploy id='1751′]
Vacant Home Staging
Vacant homes tend to look rather sad and lonely. They do not inspire buyers to fall in love with your house! It is hard for buyers to visualize their own furniture in them because they have no sense of scale. And, with nothing interesting to look at, all they have to look at is potential flaws! Let buyers see the home's potential! Stage your vacant house, you will be glad you did.
Anchorage Alaska Vacant Condo Staging
This condo had numerous renters that had painted a wide range of colors in every room! The property had some furniture in poor condition and several vacant rooms. Needless to say, it was not very appealing to buyers! Painting the walls with more neutral colors and staging to add warmth and to attract the target market brought in an offer in the first few days on the market!
Eagle River Alaska Vacant Home Staging
Here is an example of a vacant home I recently staged.  The house had been on and off the market for several years without selling, both as a vacant property and staged by another company.  An offer was received for the current asking price after 7 weeks on the market.
Watch the video below to see how it looked and felt  before and after staging. Which house would you rather buy?
"I have received excellent service and attention-to-detail from Mary Ann at Northern Lights Home Staging. She is responsive, prompt and professional and was able to stage my listing on very short notice. I recommend her to anyone looking for a home-stager".  Dawn Storm, Keller Williams Realty
Anchorage Alaska Vacant Home Staging
[slideshow_deploy id='1715′]
I had the pleasure of working with Mary Ann on my most recent rehab project in Anchorage. As a real estate investor I know the importance of showcasing a property, and Mary Ann's artistic flair and attention to detail were reflected in the end product she delivered. From furniture placement to window blind adjustment, Mary Ann helped me to recognize things I would not have thought of to make the house more appealing to potential buyers. Her professionalism and follow-up are qualities I look for and I wouldn't hesitate to recommend her services to anyone looking for help attracting buyers in the sale of a home. Darcy Holt, Eclipse Real Estate Investments, Inc.,  Anchorage, AK
Anchorage Alaska Vacant Home Staging
Northern Lights Home Staging and Design joined forces with Stacy Goade, Home Staging and Redesign expert of Alaska Premier Home Staging in Anchorage Alaska on this project.
[slideshow_deploy id='998′]
Anchorage Alaska Vacant Home Staging
Northern Lights Home Staging and Design joined forces with Stacy Goade, Home Staging and Redesign expert of Alaska Premier Home Staging in Anchorage Alaska on this project.
[slideshow_deploy id='883′]
Anchorage Alaska Vacant Home Staging
Northern Lights Home Staging and Design joined forces with Stacy Goade, Home Staging and Redesign expert of Alaska Premier Home Staging in Anchorage Alaska on this project.
This vacant Anchorage house was on the market 71 days with only 1 poor offer, despite being shown by 22 realtors and doing a substantial price reduction! Within 2 days of completing the staging, a full asking price offer came in and it sold! Check out some of the before and after photos and read Stacy's excellent article on how to avoid mistakes made by these home sellers that created "negative buyer perception" and cost them money and time on the market.
[slideshow_deploy id='904′]
Commercial and Vacational Rental Staging
WeatherPort Staging
Check out the video below to see before and after photos of a WeatherPort I staged for WeatherPort.com at the 2016 Alaska State Fair.
 "Staging makes a difference! Thank you to Northern Lights Home Staging and Design for making our WeatherPort at the Alaska State Fair look beautiful. You did a wonderful job staging the space".  William Hansen, Director of Marketing. WeatherPort Shelter Systems.
Bed and Breakfast Home Staging/Remodel
Looking to update your rental property? This Bed and breakfast in a 1950's home was updated in the rental bedroom, bathroom and common areas (kitchen, living room and front entry) guests see when entering the home. The bed and breakfast specializes in wildlife viewing, so the decor highlighted this theme.The kitchen, bath and living room were remodeled. The bedroom had outdated decor and no heat source.  New bedding, linens, cabinet hardware and an electric fireplace were added. The bathroom was overwhelmed by outdated pink and blue flowered flooring and wallpaper, an outdated vanity, faucets and lighting. The wallpaper was removed and painted a beautiful green to highlight the new hummingbird shower curtain. The vanity, faucets, lighting, flooring were replaced and missing baseboard molding was added. New towels and rugs were added for a fun, fresh and updated look.
The owner was on a limited budget and the entire project was completed for less than $4000. After the remodel, the owner was able to increase the rental price. Bookings increased by 25% and the entire project was paid for by increased bookings in the first season!
I also developed social media advertising for this Bed and Breakfast by developing a Facebook page to assist in rental property marketing.
Vacation Rental Staging
I staged this property, that had been a rental unit for the owner to sell. They realized they could make more money by keeping it as a rental and used the staging to increase their income and bookings instead! The new bautiful photos created a buzz online, attracting more interest than they had previously had and allowed them to increase their rental price and bookings.
Call 907-362-0065 today
info@northernlightsstaging.com