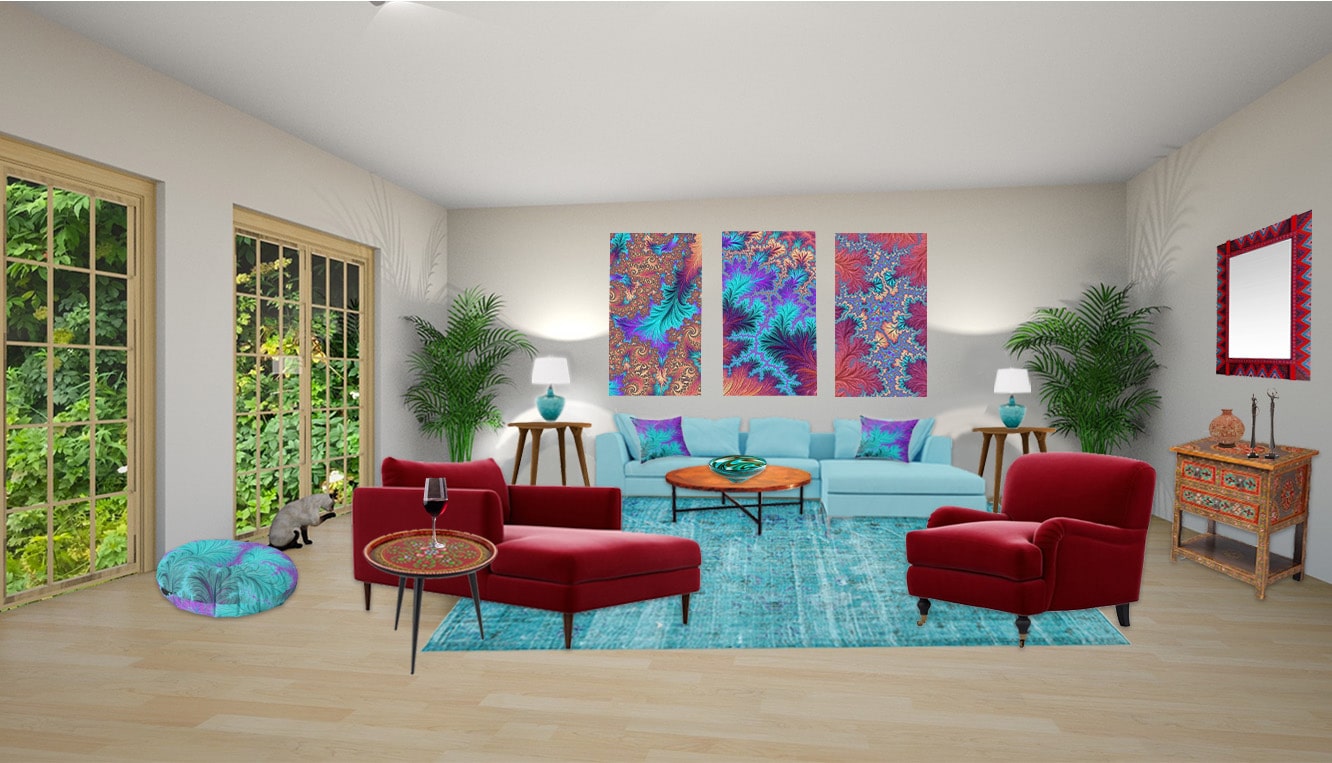 Bohemian style is a global design styles. Global styles are all about your worldly adventures and telling your story! They are usually very colorful, rich in bold designs and natural textures, patterns, colors and arts and crafts of various cultures. Each piece has a story and becomes a conversation starter.  Treasures are displayed without rules or grouping by the part of the world each piece is from. Antiques mix with modern pieces, and natural objects such as animal horns, plants and rocks add to the charm. While global design styles are eclectic and may mix and match items from a variety of countries, you may be drawn to the colors and cultural artifacts of some countries more than others. You are drawn to:
Characteristics of Bohemian style mean you like warm earthy colors, metals and jewel tones. Bohemian decor often uses deep browns, greens, and grays for base colors, then accessorizes with saturated purple, fiery orange, and electric blue.
You are carefree, dislike rules and want to follow your heart's desire.
You like vintage furniture and light fixtures, globally inspired textiles and rugs, displaying your collections of cool things found at markets and in your travels
You like to be comfortable and relaxed and don't mind mixing glamorous fabrics, lighting and accessories with well-worn items, antiques or cool pieces from other styles. Anything goes if it makes you happy. More is more!
Here are some design elements typical of this style which you can add to your decor to get this look.
Your Custom Bohemian Interior Design Style Pinterest Board
For daily inspiration, check out your custom Pinterest board on Bohemian Interior Design. I update it weekly with new ideas.
Bohemian Style- Get the Look
To get the look, you could go all out and incorporate all the elements of Bohemian Interior Design, or you can add some key elements to your existing decor. Try  lamps, pillows or rugs or art incorporating jewel tones. Try furniture, accessories or rugs from various countries, incorporating different textures and patterns.  Incorporate various metals. Mix modern and vintage pieces. Show off your treasures and memories, so your decor tells stories of your travels, adventures and your life.
Here are some products you might like. Click on any of the pictures to find out more.   Some contain affiliate links, which means if you purchase, they give me a small commission but it does not change your price. This allows me to take time to curate these products for you for free.
This beautiful folk art ceramic pottery from Mexico pulls in the colors of the fractal art above.
These lamps incorporate beautiful jewel tones in blue.
These pillows, designed by me use fractal art and jewel tones to create a perfect bohemian look and match the colors in the fractal wall art.
This beautiful copper table from Mexico is unique and adds mettalic elements.
Side table made in India with traditional Indian moifs.

Side table made in India with traditional Indian moifs.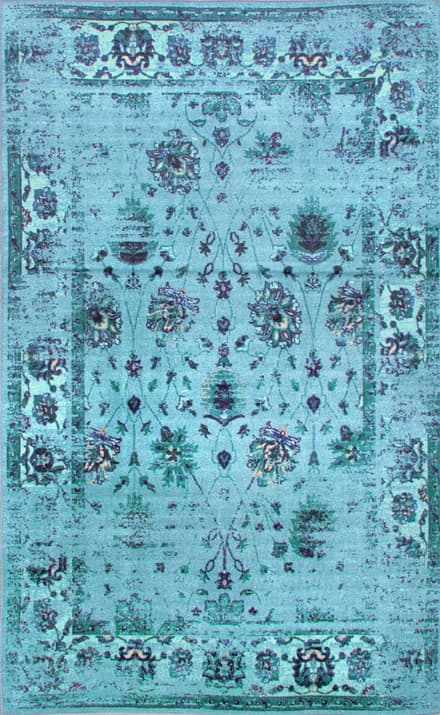 Go green with this eco-friendly sofa from Stem Furniture and get a 5% discount using code NLS5 at checkout.
This beautiful handcrafted mirror from Mexico pulls in some of the beautiful blues and reds from the art and the beautiful red chaise and side chair. Use code NLS5 to get a 5% discount at checkout.
These are just a few ideas of how to capture this beautiful style in your home. For help in putting it all together, other options to create this beautiful style, or help with your Interior Design or color needs, call 907-362-0065 today for a design consultation. Find out more about our services.
Call 907-362-0065 today
 info@northernlightsstaging.com