Your global design style is Indian! You are laid back, earthy, vibrant and love a little luxury.

What is a Global Design Style?
Global styles are all about your worldly adventures and telling your story! They are usually very colorful, rich in bold designs and natural textures, patterns, colors and arts and crafts of various cultures. Each piece has a story and becomes a conversation starter.  Treasures are displayed without rules or grouping by the part of the world each piece is from. Antiques mix with modern pieces, and natural objects such as animal horns, plants and rocks add to the charm. While global design styles are eclectic and may mix and match items from a variety of countries, you may be drawn to the colors and cultural artifacts of some countries more than others.
What is Indian Style?
Indian design creates inviting, informal, relaxed spaces filled with bright colored hand spun fabrics with paisley patterns, floor cushions around colorful rugs, intricate mandala motifs and nature-inspired themes with flowers, birds, animals.
You love the arched wood furniture with curved armrests and legs, carvings and inlay work in metal, ivory, stones and mirrors. Fill your rooms with wooden chests, footstools, bird cages, masks, clay pottery, and boxes in sandalwood metal or marble. Add some metal accents such as brass lamps, pots and figurines and some beautiful Indian flowing window drapes, bed canopies or bedspreads.
Create a sanctuary with an outdoor fountains and courtyard. Indian colors include vibrant bright blues, reds, saffron orange and golds and earthy tones like ochre yellows, browns and burnt oranges for walls and floors with brighter colors for accents and accessories.
---
Here is an example of an Edesign I did for an Indian style bedroom. The clients were a retired couple that loved to travel and the beauty of Indian art and design. They wanted a space rich in color where they could relax, read, and unwind. They were also fans of Prince, so I used  Pantone's color Love Symbol #2 that was created in honor of Prince for the walls!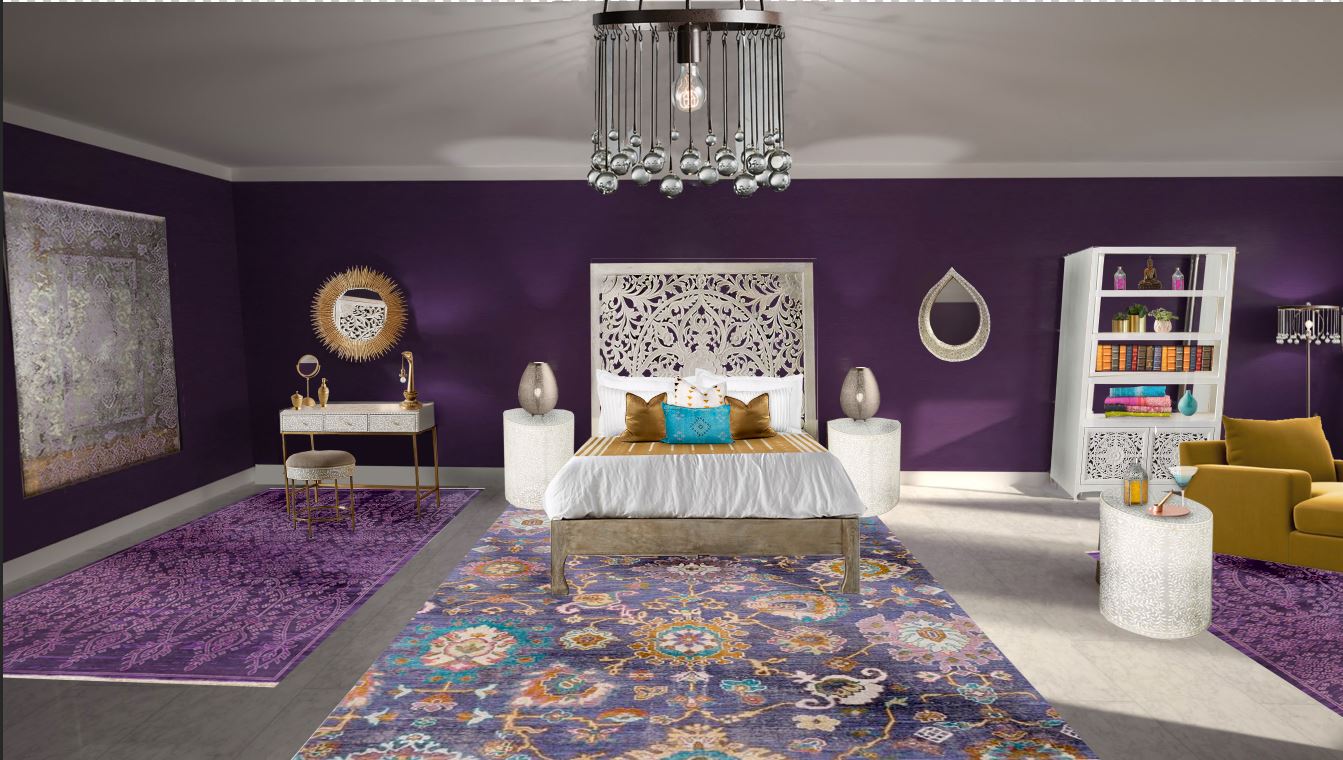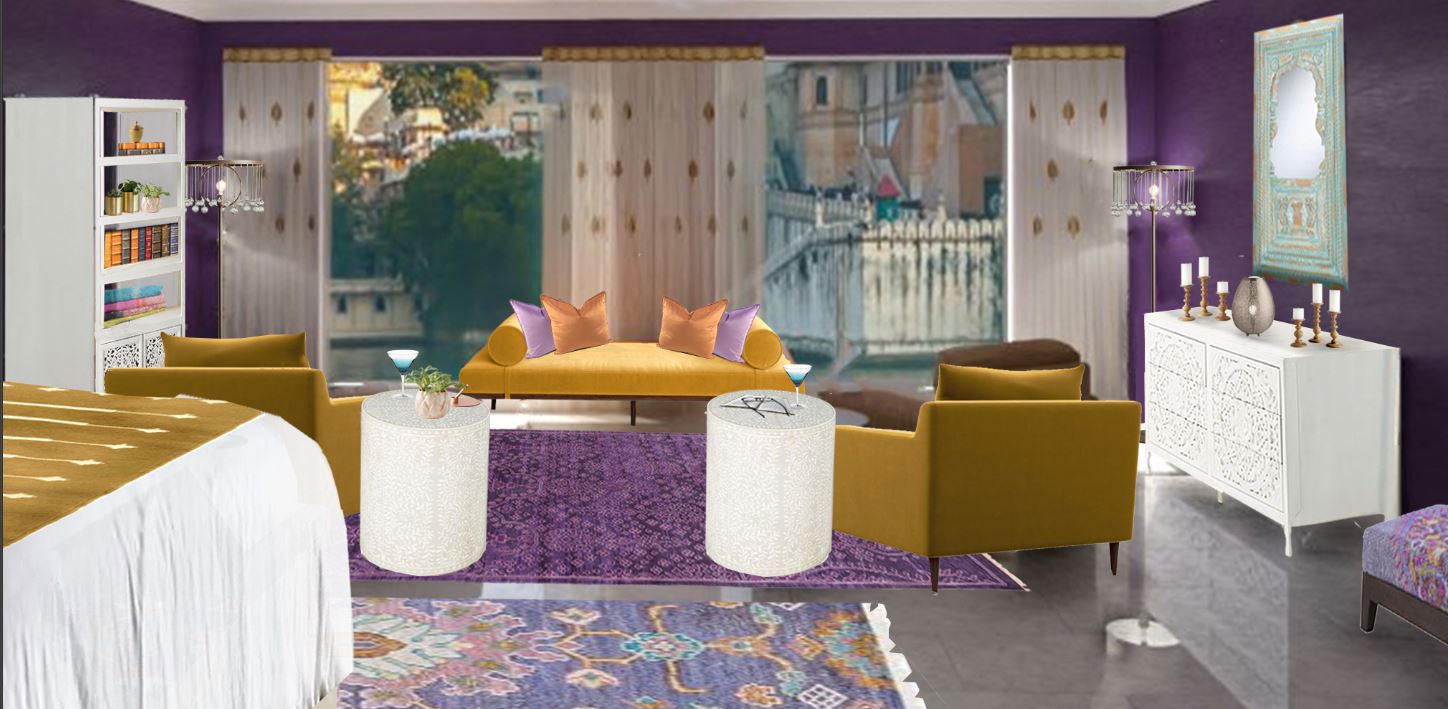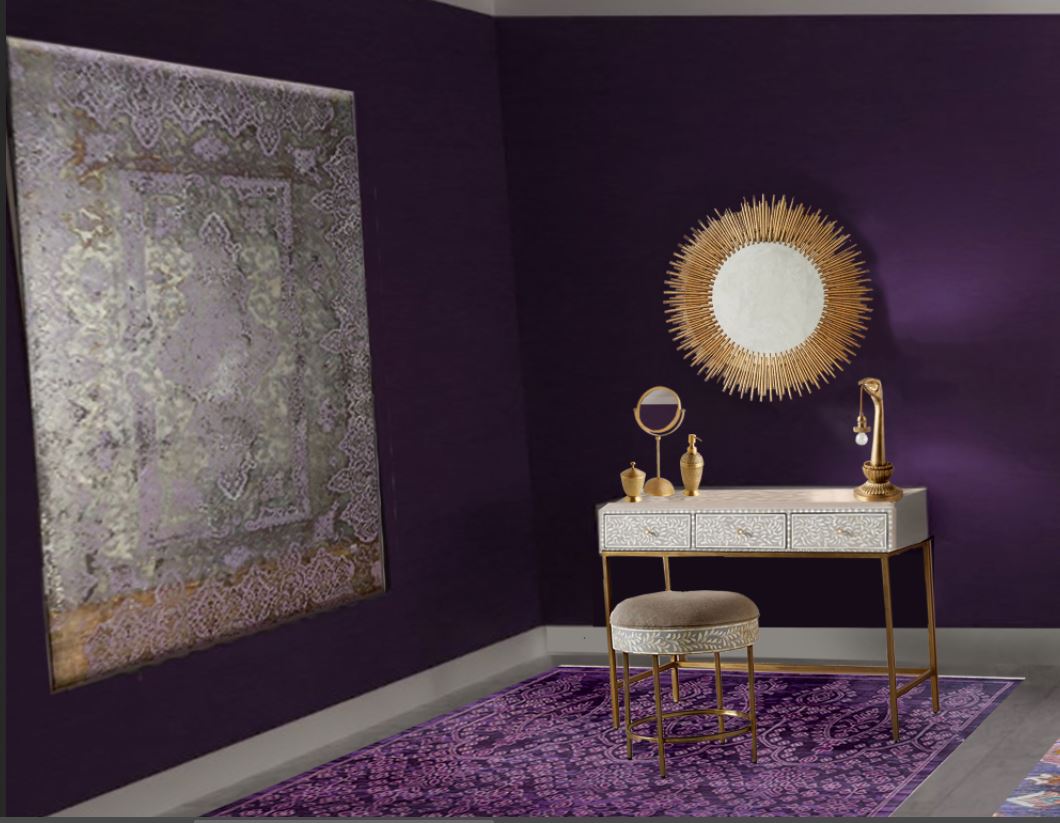 Get the Look- Tell Your Story!
Want to learn more about how to get the look of Indian style design? Check out my blog article, Get the Look-Indian Style to learn more about the inspiration and products in this design.
Get Inspired
Follow me on Pinterest for daily inspiration on global style, eco-friendly design. Check out my board on Indian style for daily inspiration on this beautiful style! Want to explore other styles? Check out my What's Your Design Style board.
Create an Indian Style Oasis in Your Home
Ready to create an Indian style room in your home!  Check out my Online and Edesign services. I would love to help you.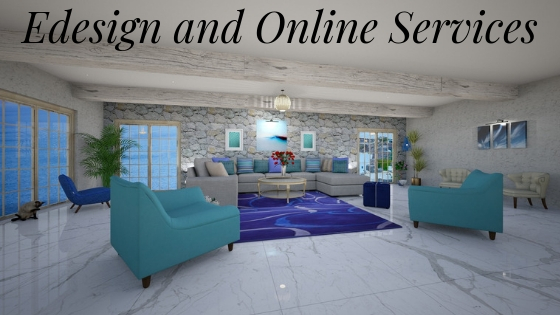 ---