Your global design style is Turkish. You are relaxed, earthy and exotic!

What is a Global Design Style?
Global styles are all about your worldly adventures and telling your story! They are usually very colorful, rich in bold designs and natural textures, patterns, colors and arts and crafts of various cultures. Each piece has a story and becomes a conversation starter.  Treasures are displayed without rules or grouping by the part of the world each piece is from. Antiques mix with modern pieces, and natural objects such as animal horns, plants and rocks add to the charm. While global design styles are eclectic and may mix and match items from a variety of countries, you may be drawn to the colors and cultural artifacts of some countries more than others.
What is Turkish Style?
Your style is warm, inviting, earthy and exotic. You like earth tones with pops of beautiful color, lots of pattern and texture and a slightly more rustic look. You like your space to be simple, soft and relaxing.
Turkish style showcases Byzantine and Ottoman architectural styles and modern and classical motifs. It is ornate, vibrant and rich in detail, warm and sensual, blending soft whites and rich colors.
Turkey is famous for their beautiful wool rugs, and this is a great element to incorporate in any Turkish design. Try an Oushak carpet with the symbolic Ram's horn and tree of life designs or a Kilim rug.
Add Kilim pillows, metal trays, blue and turquoise Turkish tiles, stoneware vases, quatrefoil-shaped mirrors, Turkish arches (pointed on top), Suzani silk needlework, copper hammam bowls, wood-based furniture with gold lining, platform beds with geometric accents, Turkish linen and Turkish cotton towels. Floral motifs are common. Indulge your love of metals with copper, brass, silver, gold and other metal handwork. Add some small tables inlaid with Arabic designs, bead curtains and ottomans.
Turkish people love to entertain so the sofa and lots of pillows is important for guests as well as a large table and chairs for entertaining. The Turkish people love coffee and tea, and a beautiful coffee or tea set is a great design element. Try adding an ibrik set (coffee containers with a spout and large decorative platters.
Definitely add some Turkish lamps. Istanbul is the center of Turkish glass making, a tradition that uses hand-cut colored glass.
Get the Look- Turkish Style Interior Design
To get the look, you could go all out and incorporate all the elements of Turkish Interior Design, or you can add some key elements to your existing decor.   Here are some ideas for you from my award winning Turkish style living room Edesign. Learn more about this project in my blog article, Ways to Use Sherwin Williams 2019 Color of the Year, Cavern Clay.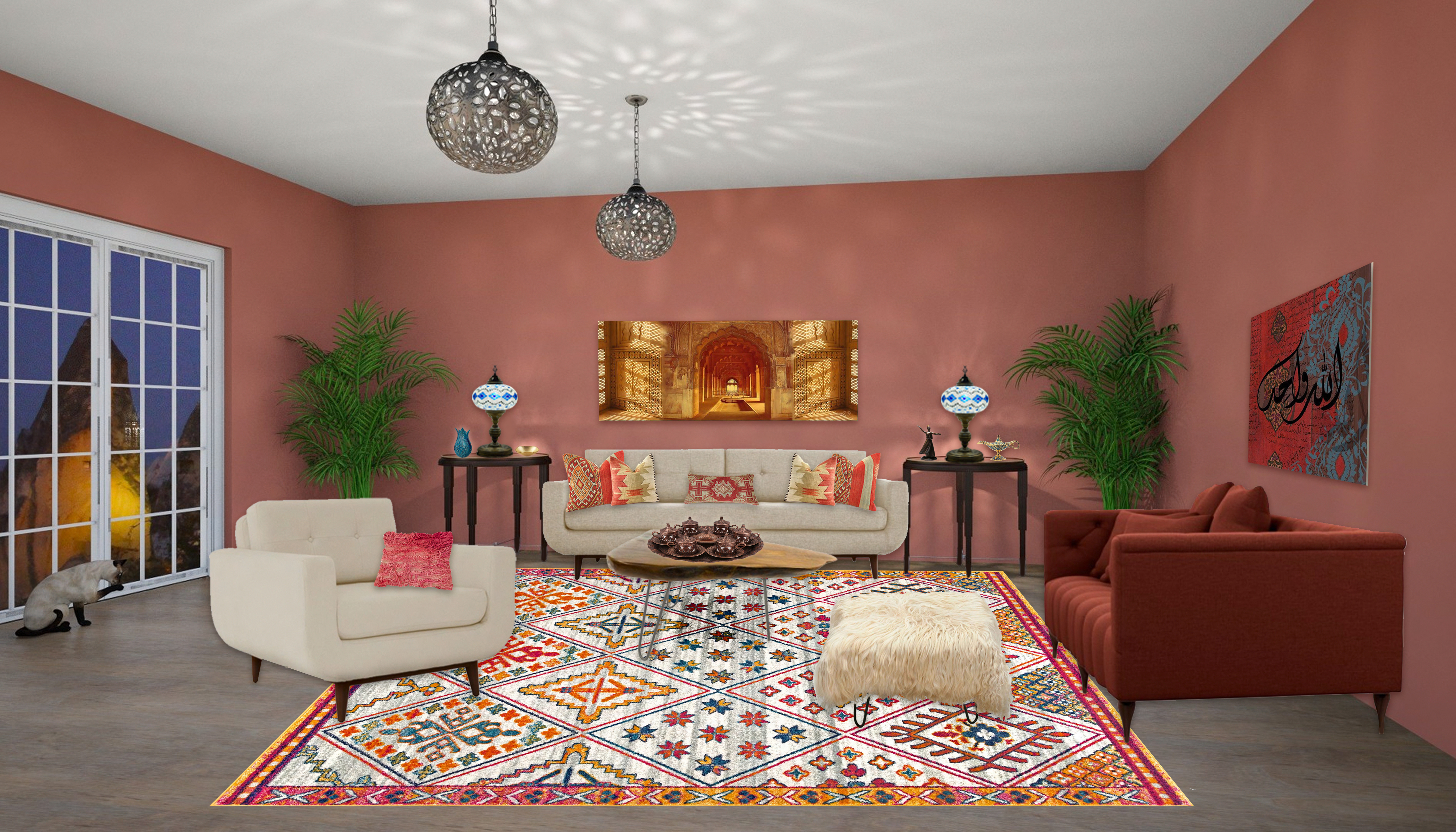 Some of the products I used to create the design are shown below. Click on the picture to go to my Pinterest board with links to the products.. Some contain affiliate links, meaning they give me a small commission but it does not increase your price.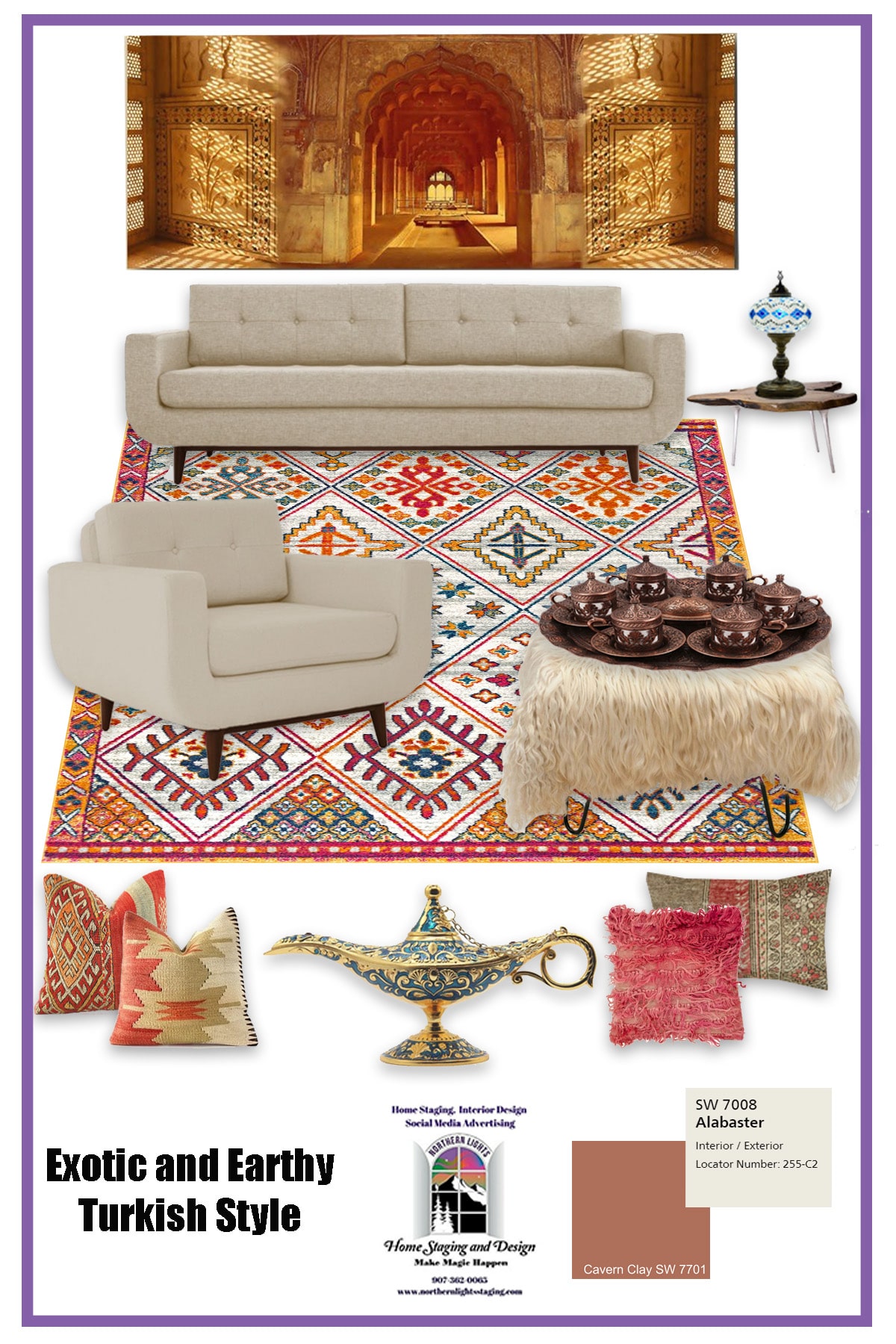 I found this great rug at Rugs USA which contains the Cavern Clay color, and inspired much of the rest of the design.
For the following items at Kilim.com, my favorite source for Turkish style products, get 5% off at check out using the discount code NLS2019. Love the colors, textures, and unique traditional elements of these pieces, mixed with a modern twist.
Red Tulu pillow, Kilim pillow, ottoman, Walnut slab table
To add a modern touch to the design, I used furniture from Joybird using the Nova Sunflower fabric.
At Amazon.com I found some traditional accents such as the Turkish coffee set and the Turkish lamps. Plus, who does not need a magic Aladdin lamp to make your wishes come true?
Traditional Turkish coffee set, Aladdin Magic Lamp, Turkish Lamp
At Etsy I found the most wonderful modern Turkish art and loved the fact you could get them in large murals. Make a statement! Also, Etsy had some beautiful Kilim pillows as well that looked beautiful with the rug I selected.
Art Mural, Kilim pillow, Kilim pillow
Your Custom Turkish Interior Design Style Pinterest Board
Follow me on Pinterest for daily inspiration on global style and eco-friendly design. For daily inspiration, check out your custom Pinterest board on this beautiful style, Turkish Interior Design. I update it weekly with new ideas.
Create a Turkish Style Oasis in Your Home
These are just a few ideas of how to capture this beautiful style in your home. For help in putting it all together, other options to create this beautiful style, or help with your Interior Design or color needs, call 907-362-0065 today for a design consultation or check out my Online and Edesign services. I would love to help you.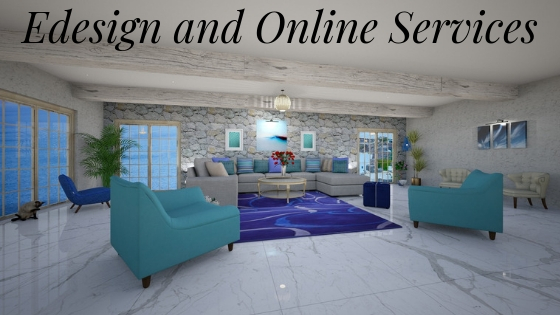 ---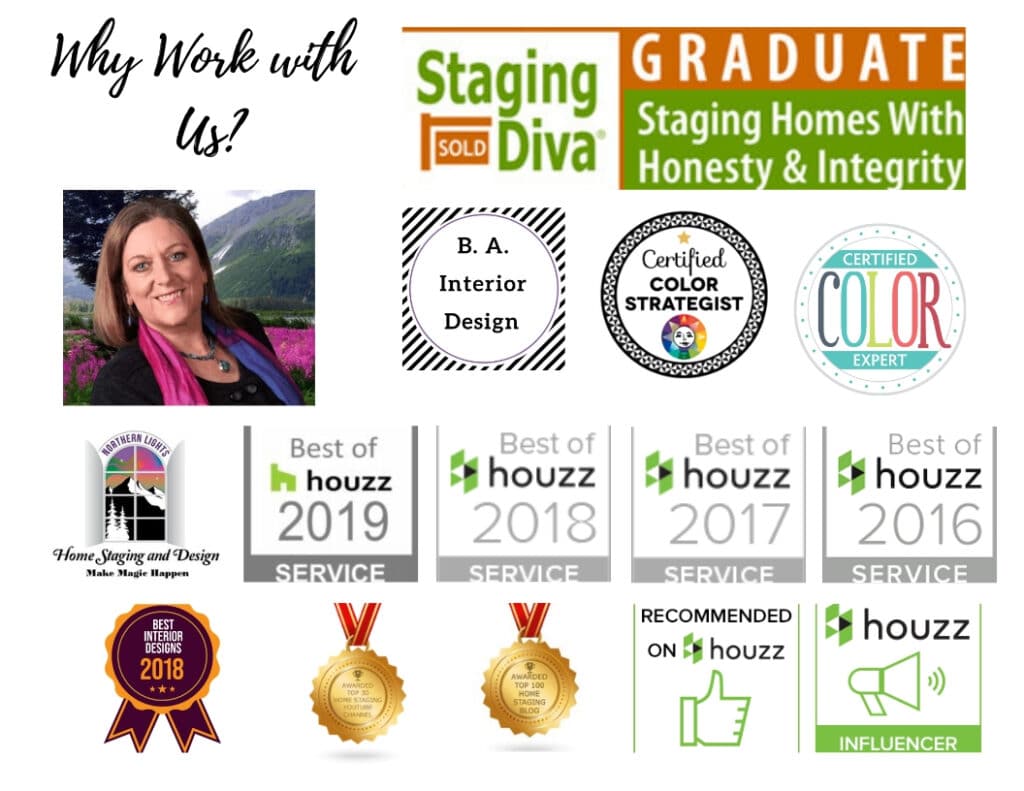 Call 907-362-0065 today
 info@northernlightsstaging.com