What are the top paint colors that can help you increase the sales price of your home by more than $10,000?  What colors should you avoid so you don't lose money? Not sure how to pick paint colors to start with and worried abut making a color mistake?  You are not alone. Almost 50% of paint sales are to those who made a color mistake.  Boy, can that get expensive! Get it right the first time.
You might be interested in my free report on my "Top Paint Colors for a Speedy and Profitable Home Sale". Get your copy.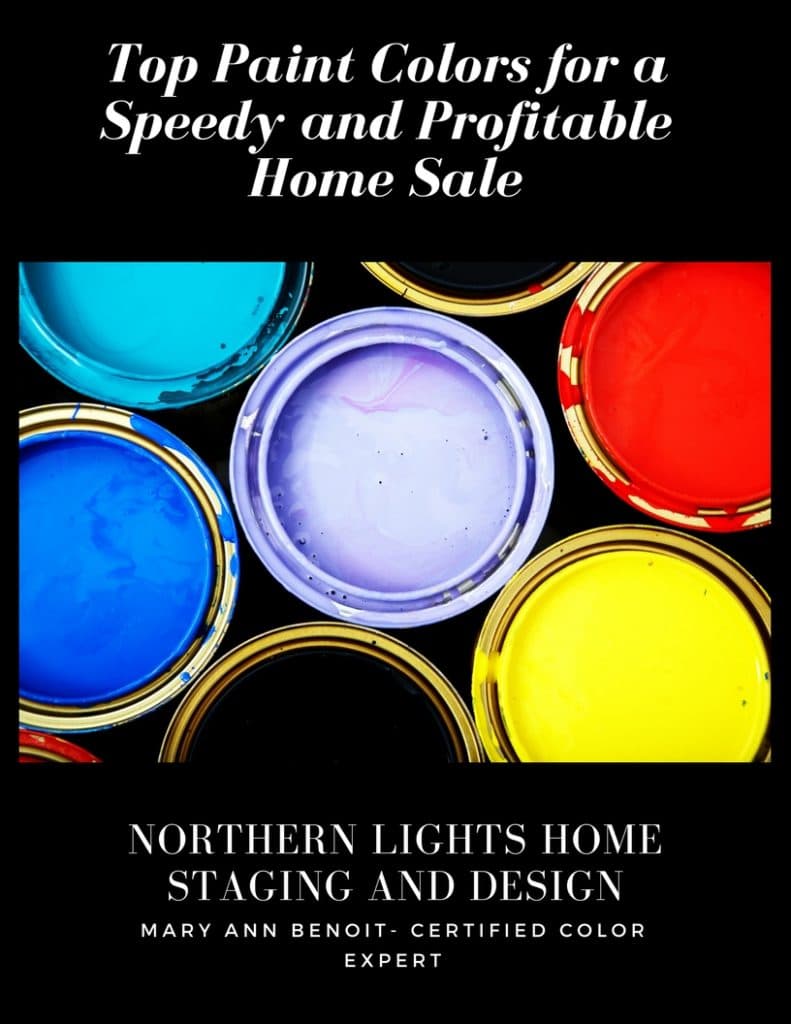 Color can make a huge difference in how your home looks and feels and how much it sells for. Knowing colors that can help increase your sales price is important, but deciding which ones to use is related to what works best with your fixed finishes. I can help. Try one of my color consultations!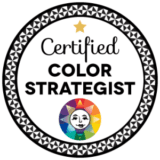 As a certified color strategist, I use both the art and science of color, unlike most color consultants. This means I take the subjectivity out of it and use color data that I measure with a  spectrometer to get your colors right the first time!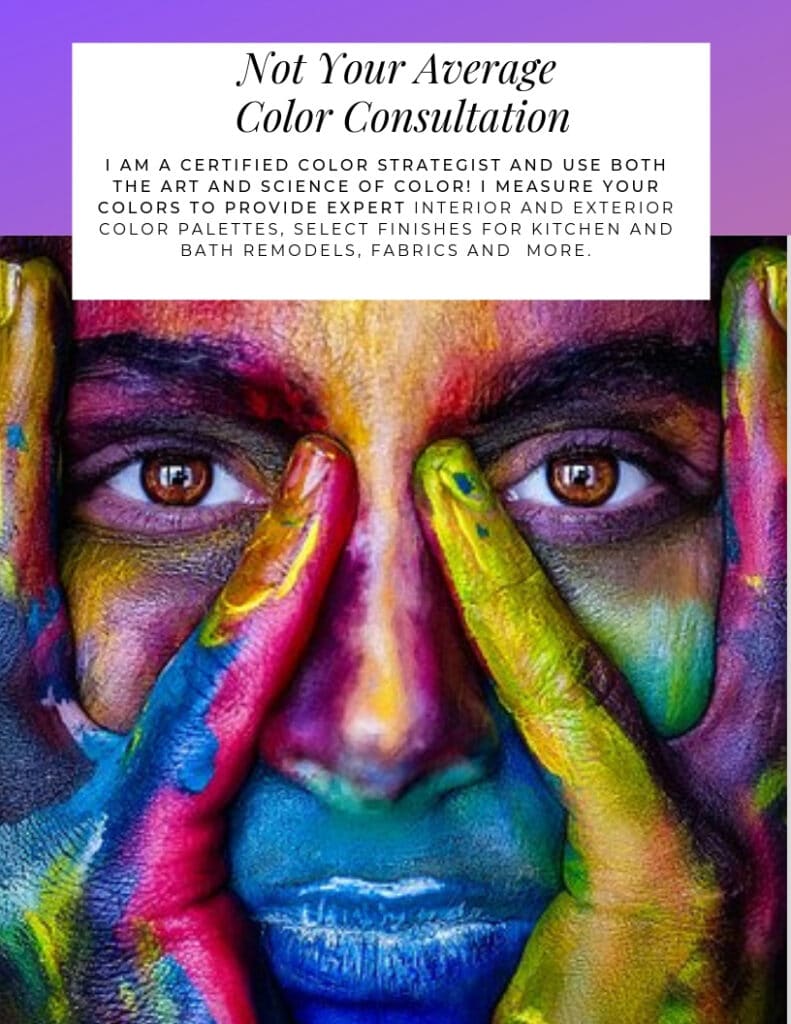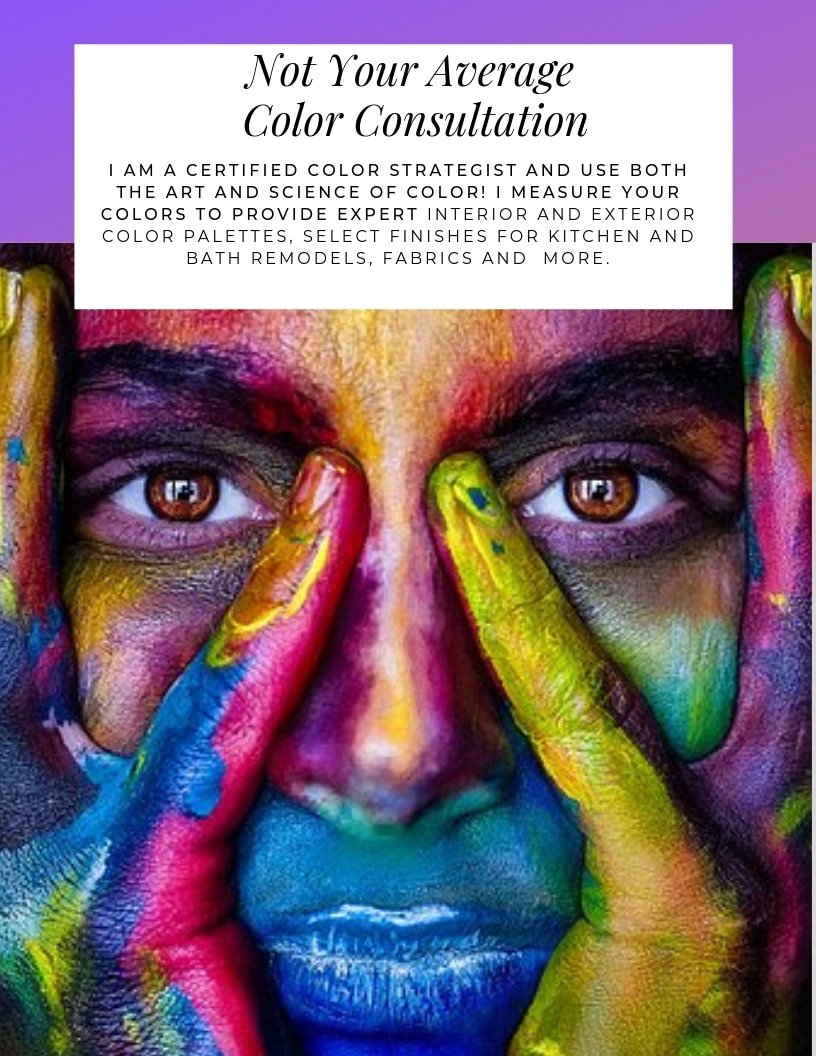 $500- Up to 2 hours
---
Have you spent time researching colors, testing a few on the wall perhaps and put together a color palette for the interior or exterior of your home but are worried whether they really go together well? Worried once you start painting you won't like them or something will be "off" and you are afraid of spending all that money and making a mistake? Send me your palette including the brand names, colors and color numbers and I will review the color data and tell you if they will be harmonious together. If I see a problem, I can give you recommendations for adjustments to make it work.  Learn More.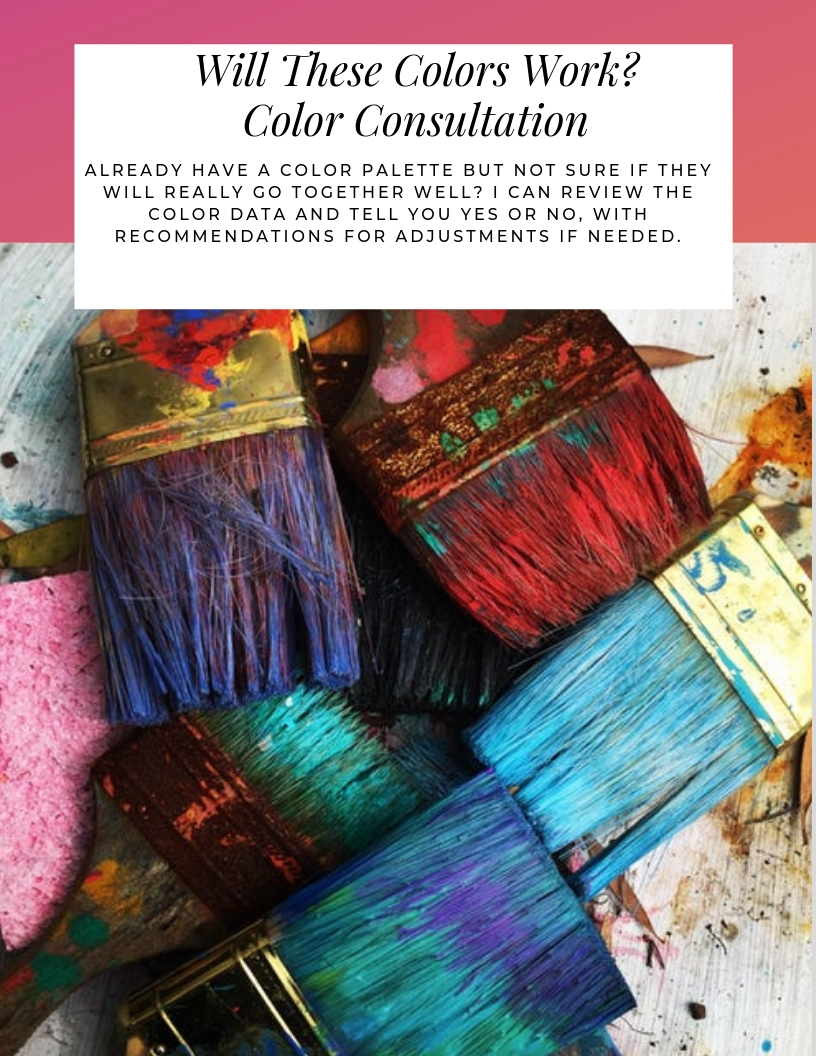 $200- Per Color Palette (Up to 5 colors)
By purchasing, you are agreeing to my Letter of Agreement and Terms of Service
---
Picking great color needs to consider the design of your interior and exterior for a wholistic approach. Most people need both a color and a design consultation.  Save money by doing them together. Learn More.

---

Other People's Successes

We had an excellent experience working with Mary Ann! We contacted Northern Lights Home Staging and Design through Houzz and before our first meeting she had already started working on color ideas for our home addition. Ms. Benoit spent time before and after our consultation working on colors and design with us, communicating via email, so that in addition to our "official" consultation, she gave us a good deal of her professional time. Mary Ann Benoit is easy to work with and down-to-earth. Our anxiety about working with a design professional was put to rest within the first 5 minutes of our consultation, allowing us to to be open about our preferences and ideas while remaining open to hers. We highly recommend Northern Lights Home Staging and Design both for professional knowledge and results, and for being a pleasure to work with. S. Lambert- Eagle River, AK

---

We were extremely happy with the color consultation service provided by Mary Ann Benoit of Northern Lights Home Staging and Design. She was absolutely able to resolve our color issues for our exterior painting project for our home. The color options she provided made it so easy for us to decide what to choose. She gave us several options to choose from. After the first round of options we wanted to make some changes and that was such a simple process. Mary Ann made it easy for us to make our final selections.

I would highly advise anyone in need of a color consultation to use Mary Ann. Her professionalism and knowledge are top notch. She made the chore of picking house colors seem so easy! Jason Bressler, Anchorage.

---

---
Click on the picture to find out more about the best training class on color available, the Four Pillars of Color!.