I recently entered an Edesign for this global style master bedroom in a contest! We were given room dimensions and a photo, and could develop any design we wanted. I had recently seen Benjamin Moore's new 2020 color of the year, First Light, and was not really a fan, as I am not fond of "pink or blush" for wall colors. I decided to challenge myself to come up with a design I loved using "First Light" as the wall color for this contest.
The contest is for Edesigners of the Edesign Tribe of which I am a proud member. We were required to submit a concept board and a 3D render of the design.
I hope you will consider voting for my design:)
Before


The Concept Board
My "ideal client" for this design was a single professional woman who prefers a more neutral palette, wants a serene space for her bedroom and of course, likes pink. She likes mixing modern and vintage pieces with a touch of glam and global style elements.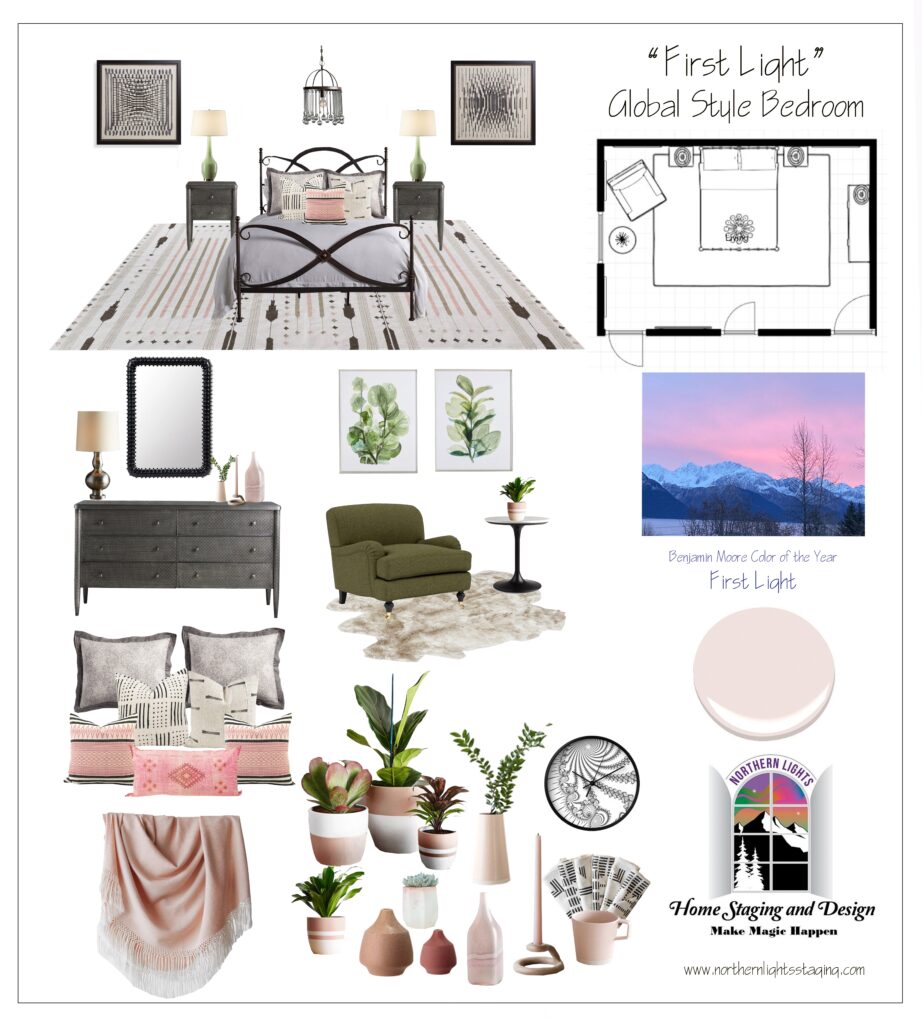 Final Design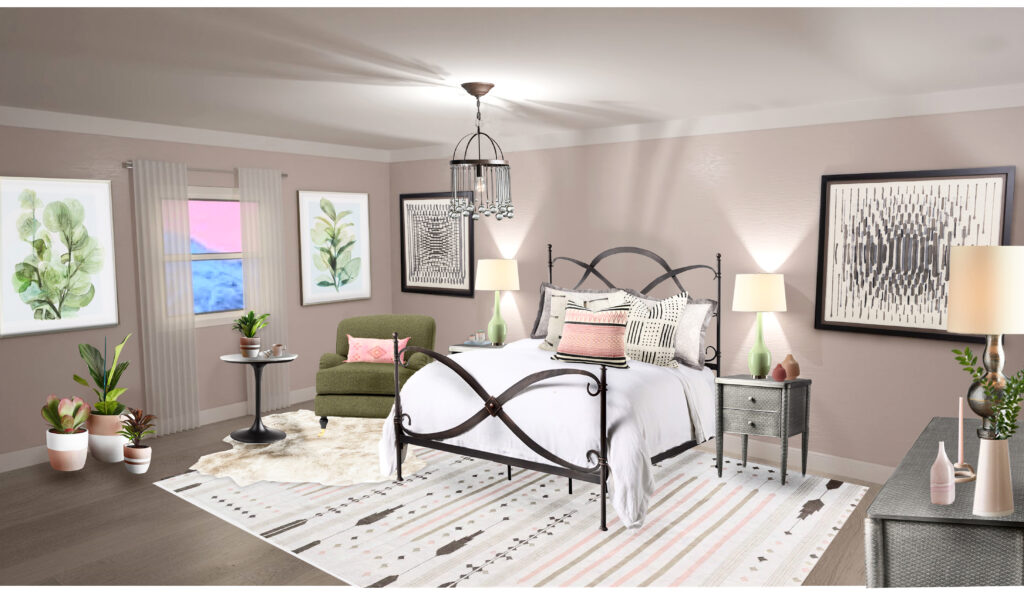 Learn More about this Design
See my blog article, Ways to Use Benjamin Moore's 2020 Color of the Year- First Light for the full story on how I developed this design. Like the products I used? Download this free shopping list.
Downloadable Free Shopping List

Learn More about Edesign
Wondering what Edesign is? Check out my latest blog article, Edesign- How it Works.
The design above is an example of full service Edesign, where you would get a floor plan, a concept board, a 3D render and a complete shopping list with set up instructions. Check out my Full Service Edesign package. See all my Edesign and Online packages here.
What's Your Global Design Style?
The project above is an example of global style design. Are you curious what your global style is? Take the quiz and find out.

Know someone that could use a hand with their home? Why not give a gift card for Edesign for an online Interior Design or Color consultation to a friend?
Call 907-362-0065 today
 info@northernlightsstaging.com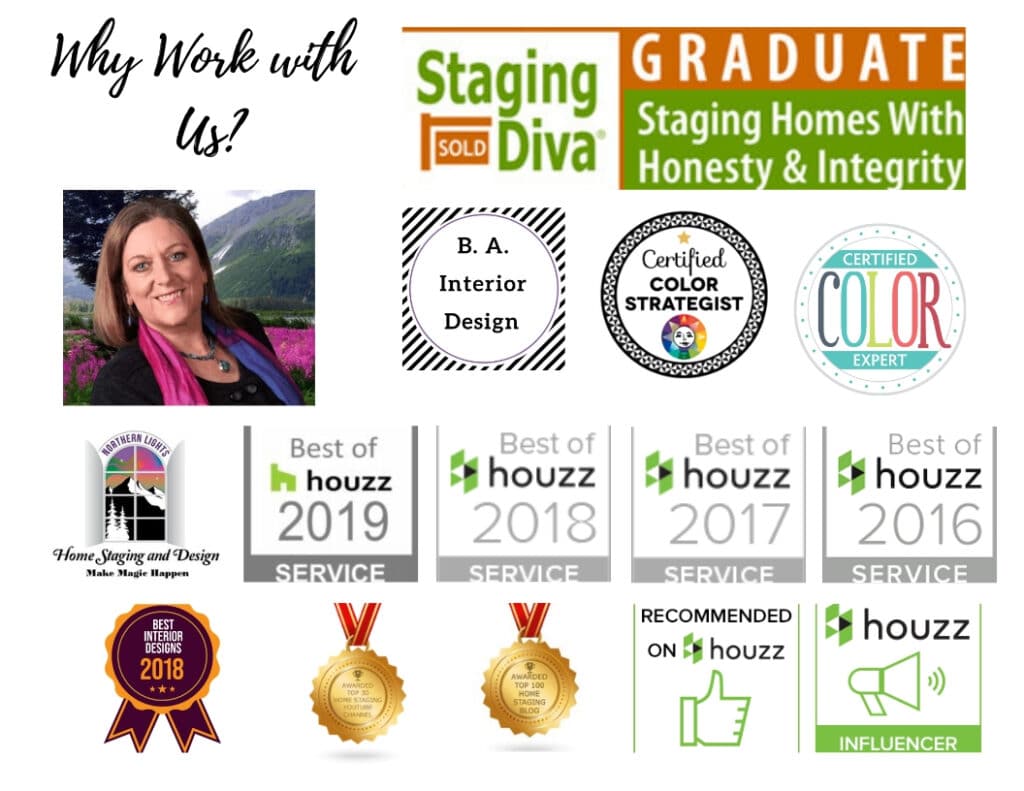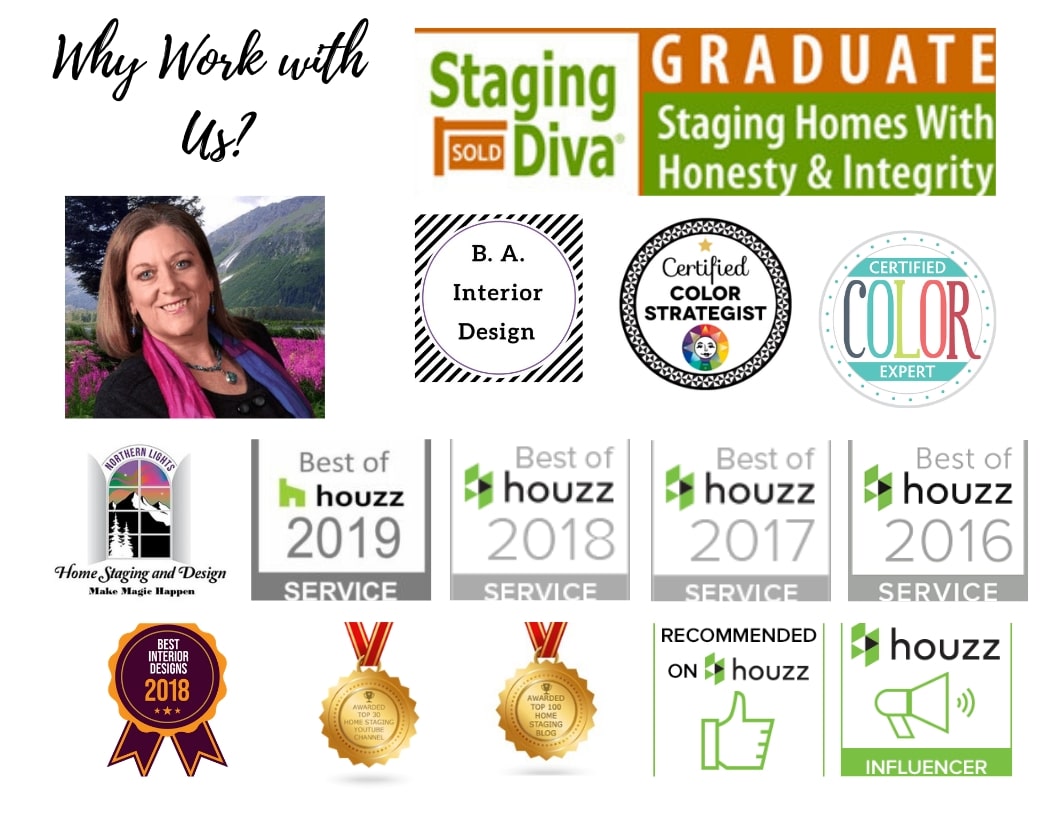 Prices subject to change without notice.
Follow me on Pinterest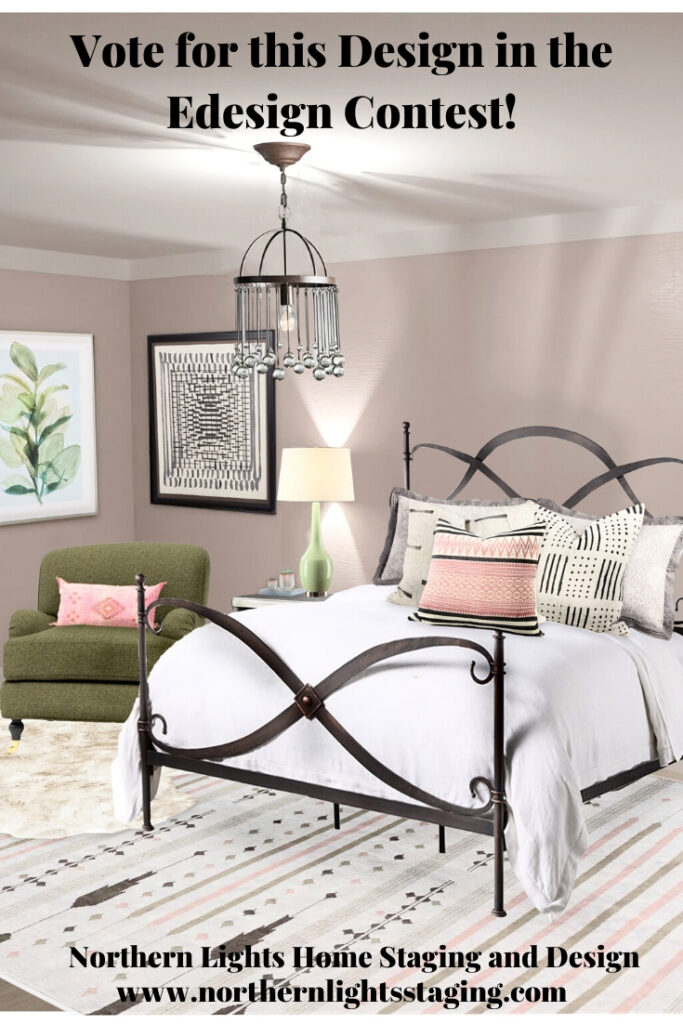 virtual