Your global design style is Greek! You like a design that is simple and elegant and love the colors of the ocean, sky and earth.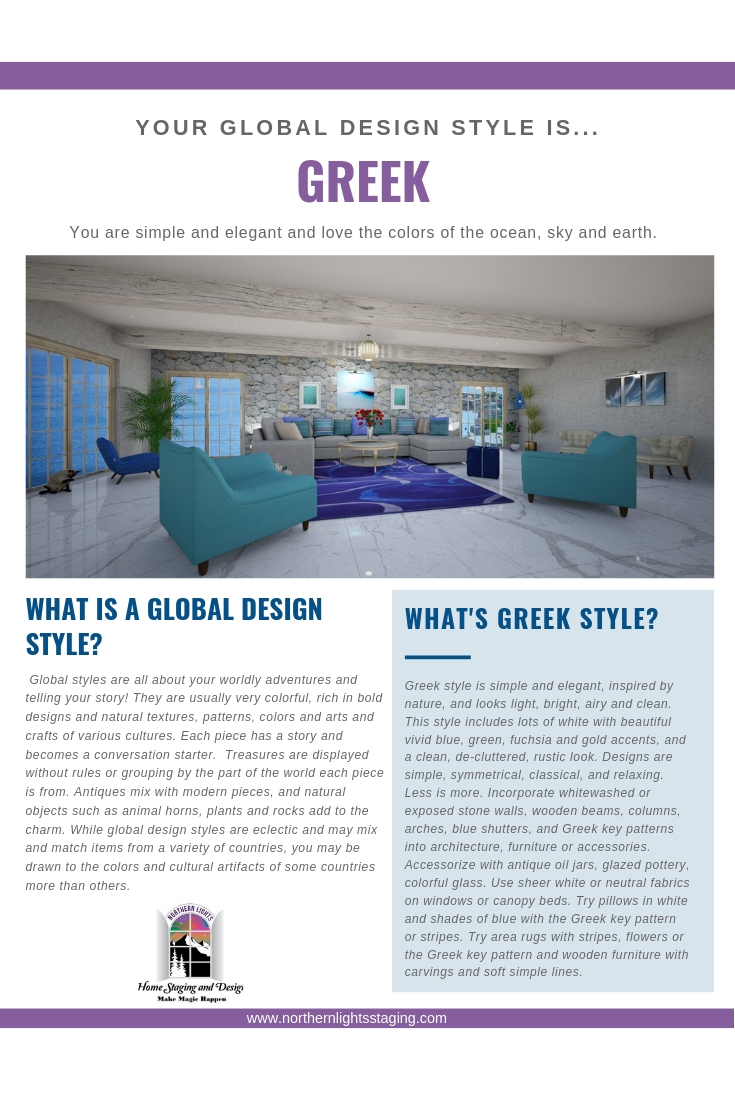 What is a Global Design Style?
Global styles are all about your worldly adventures and telling your story! They are usually very colorful, rich in bold designs and natural textures, patterns, colors and arts and crafts of various cultures. Each piece has a story and becomes a conversation starter.  Treasures are displayed without rules or grouping by the part of the world each piece is from. Antiques mix with modern pieces, and natural objects such as animal horns, plants and rocks add to the charm. While global design styles are eclectic and may mix and match items from a variety of countries, you may be drawn to the colors and cultural artifacts of some countries more than others.
What is Greek Style?
Greek style is simple and elegant, inspired by nature, and looks light, bright, airy and clean. This style includes lots of white with beautiful vivid blue, green, fuchsia and gold accents, and a clean, de-cluttered, rustic look. Designs are simple, symmetrical, classical, and relaxing. Less is more. Incorporate whitewashed or exposed stone walls, wooden beams, columns, arches, blue shutters, and Greek key patterns into architecture, furniture or accessories. Accessorize with antique oil jars, glazed pottery, colorful glass. Use sheer white or neutral fabrics on windows or canopy beds. Try pillows in white and shades of blue with the Greek key pattern or stripes. Try area rugs with stripes, flowers or the Greek key pattern and wooden furniture with carvings and soft simple lines.
Get the Look
Here is an example of an edesign I did for a Greek style living room.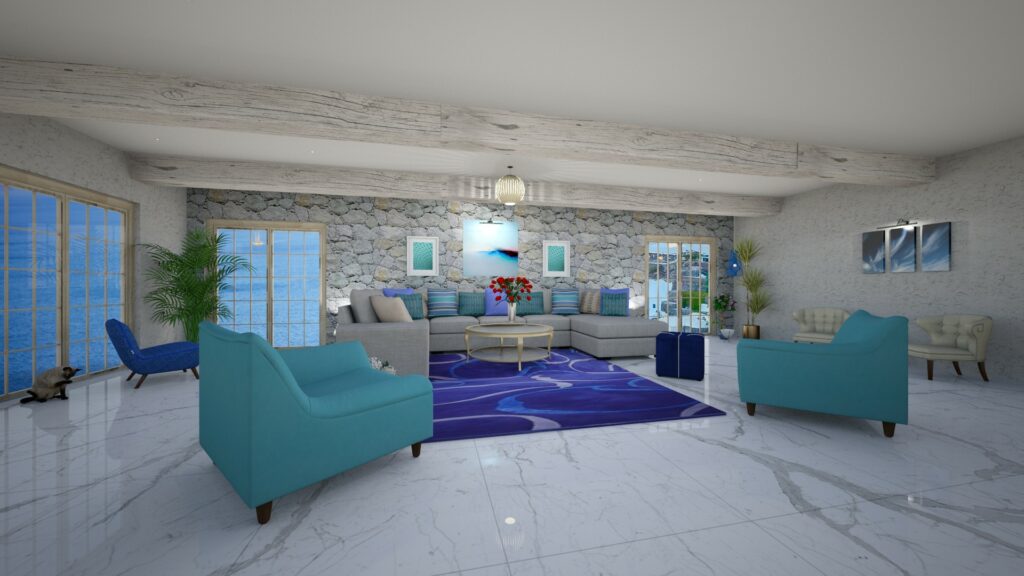 Want to learn more about how to get the look of Greek style design? Check out my blog article, What's Your Global Interior Design Style- Greek! to see a recent Edesign project where I created this Greek style living room. See how it all came together, the products I chose and why. Or check out my Pinterest board by clicking below for product recommendations. These may contain affiliate links, meaning they give me a small commission for sharing at no cost to you.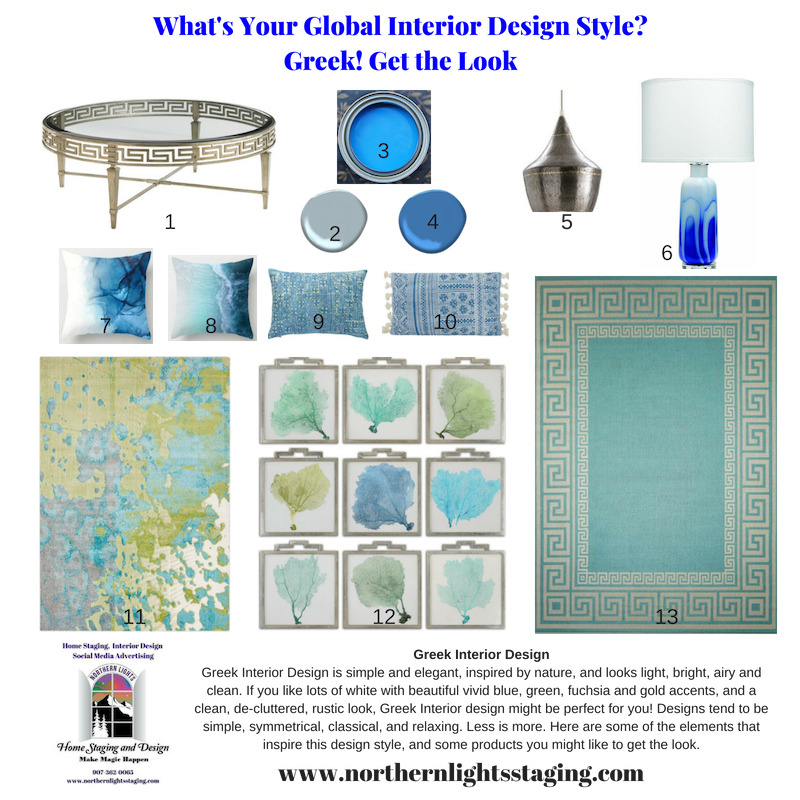 Get Inspired
Follow me on Pinterest for daily inspiration on global styles and eco-friendly designs. Check out my board on Greek style for daily inspiration on this beautiful style!
Create a Greek Style Oasis in Your Home
Ready to create a Greek style or other global style room in your home?   Check out my Online and Edesign services. I would love to help you.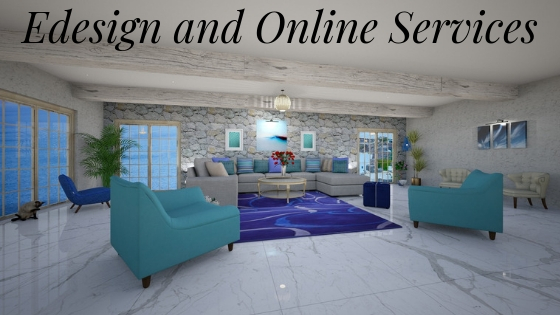 ---