Your global design style is Moroccan! The magic of lighting makes your heart sing!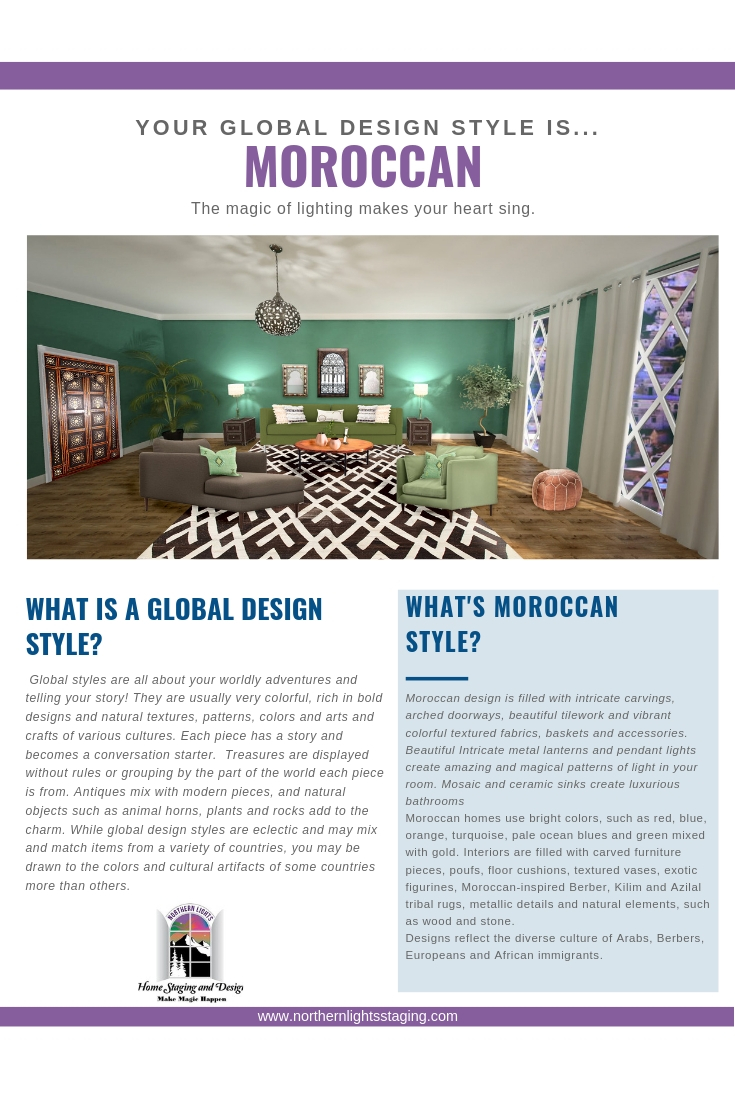 What is a Global Design Style?
Global styles are all about your worldly adventures and telling your story! They are usually very colorful, rich in bold designs and natural textures, patterns, colors and arts and crafts of various cultures. Each piece has a story and becomes a conversation starter.  Treasures are displayed without rules or grouping by the part of the world each piece is from. Antiques mix with modern pieces, and natural objects such as animal horns, plants and rocks add to the charm. While global design styles are eclectic and may mix and match items from a variety of countries, you may be drawn to the colors and cultural artifacts of some countries more than others.
What is Moroccan Style?
Moroccan design is filled with intricate carvings, arched doorways, beautiful tilework and vibrant colorful textured fabrics, baskets and accessories. Beautiful Intricate metal lanterns and pendant lights create amazing and magical patterns of light in your room. Mosaic and ceramic sinks create luxurious bathrooms
Moroccan homes use bright colors, such as red, blue, orange, turquoise, pale ocean blues and green mixed with gold. Interiors are filled with carved furniture pieces, poufs, floor cushions, textured vases, exotic figurines, Moroccan-inspired Berber, Kilim and Azilal tribal rugs, metallic details and natural elements, such as wood and stone.
Designs reflect the diverse culture of Arabs, Berbers, Europeans and African immigrants.
---
Here is an example of an edesign I did for a Moroccan style living room.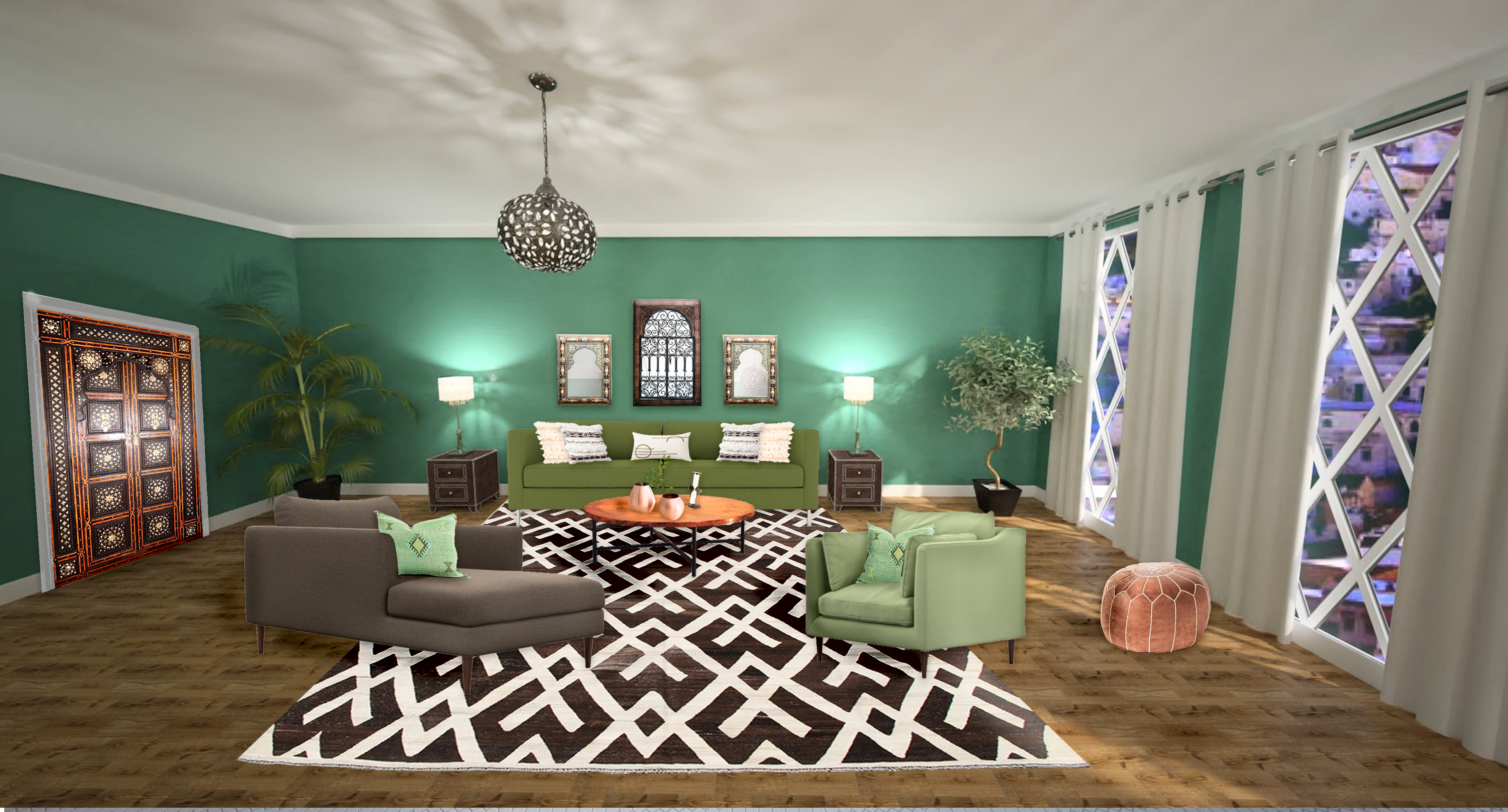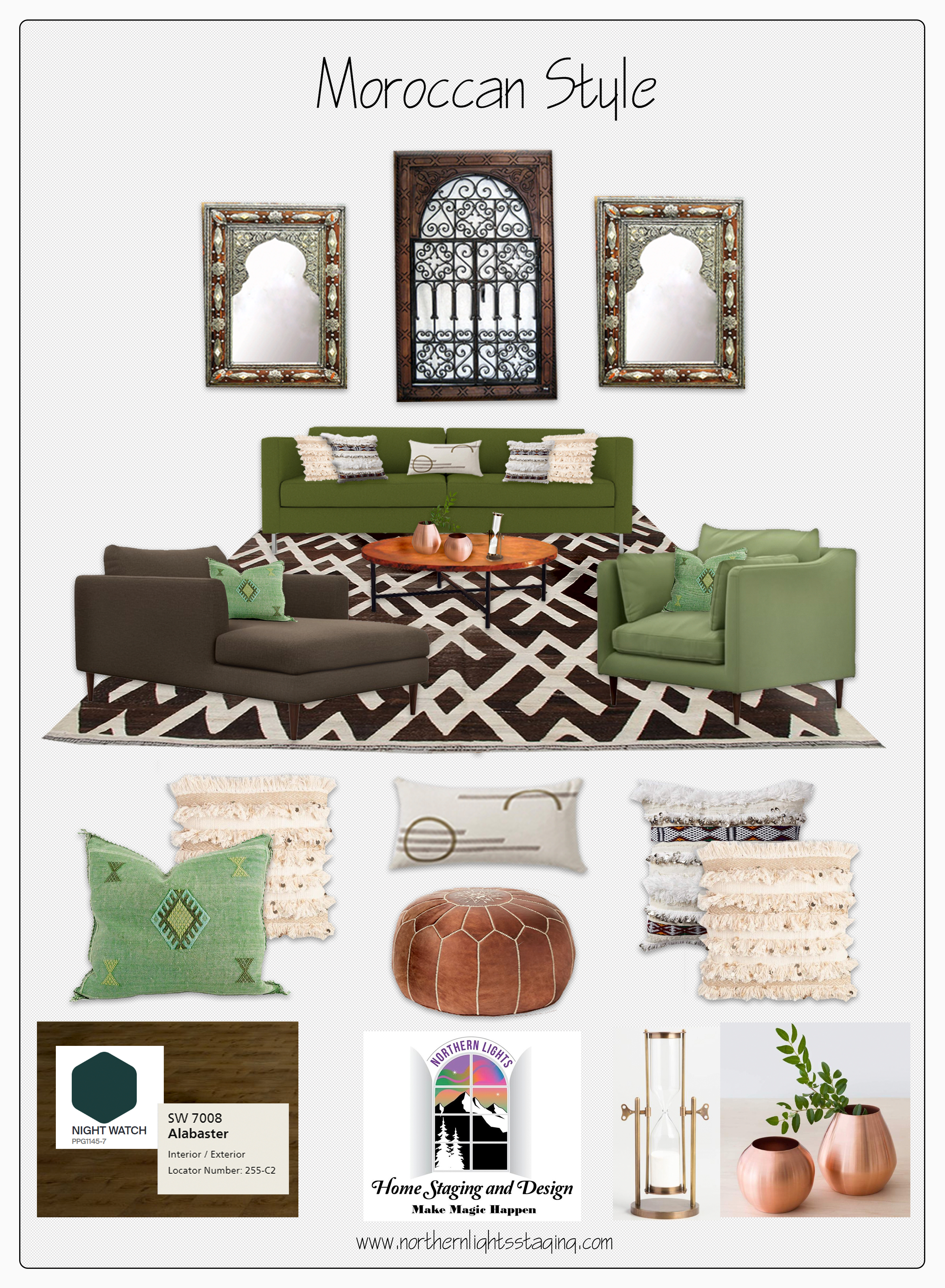 Get the Look- Moroccan Style
Want to learn more about how to get the look of Moroccan style design? Check out my blog article, Get the Look-Moroccan Style to learn more about how I created the living room shown above.  See how it all came together, the products I chose and why.
Get Inspired
Follow me on Pinterest for daily inspiration on global style and eco-friendly design. Check out my board on Moroccan  style for daily inspiration on this beautiful style!
Are you Inspired?
Ready to create a Moroccan style room in your home?  Check out my Online and Edesign services. I would love to help you.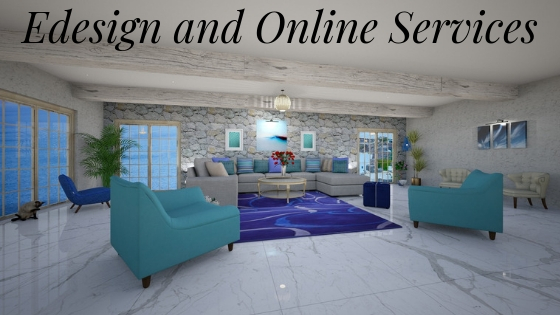 ---