Color is a very personal thing.
We all have our favorites and ones we really do not like. The colors we surround ourselves with, whether in our homes or the clothes we wear can affect our mood and be stimulating, relaxing, inspiring or affect a wide range of feelings. Because color can have a strong emotional effect on people, it is important to consider how it will affect buyers when you put your home on the market.
While you can indulge your love of certain colors when living in the home, the colors you like may turn off buyers or not work with their furnishings and accessories. If so, they will not make an emotional connection with the property, which is what inspires an offer! For those few buyers that can visualize what the home might look like with different colors, they will consider it an added expense and a hassle to have to paint before moving in. Buyers like properties that are move -ready!
Stagers will often recommend more neutral colors to appeal to more buyers. But, there is still a balancing act, to make sure the for sale property is not boring! You want buyers to remember your property and feel a connection!
Here is an example of a recent staging project where colors were very important. The property owner had rented it out for years, and renters had all indulged their own love of color along the way. Painting a more neutral pallette while adding warmth and color with furniture and accessories brought in an offer the first week on the market.
The power of color in home staging can make the difference between a quick sale for more and a property that sits on the market without offers.
To learn more, get my free report on my "Top Paint Colors for a Speedy and Profitable Home Sale". Sign up here to get a copy.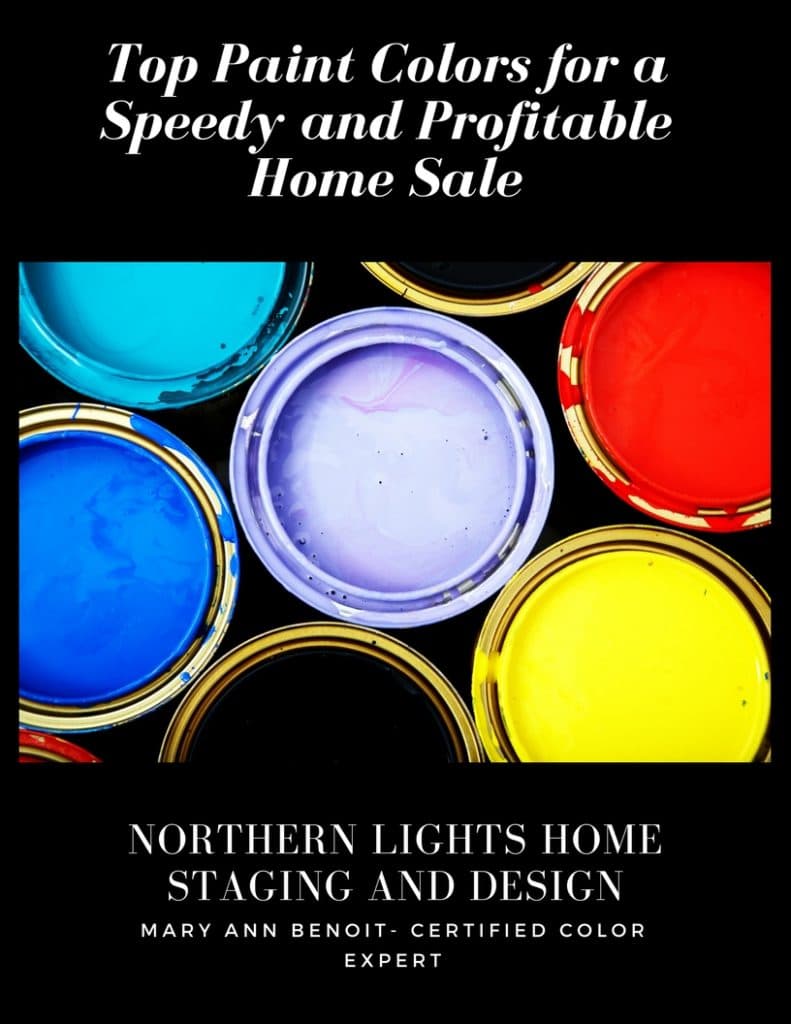 Call 907-362-0065 today
 info@northernlightsstaging.com