Previously, I showed you how flat lays give a bird's eye view of a lot of magic possibilities about to unfold before you.
A flat lay creates endless possibilities for creating a perfect space.
I showed you three flat lays inspired by bird feathers and asked what room you visualized each could become.
I created some magic with the first design and wanted to share that possibility with you.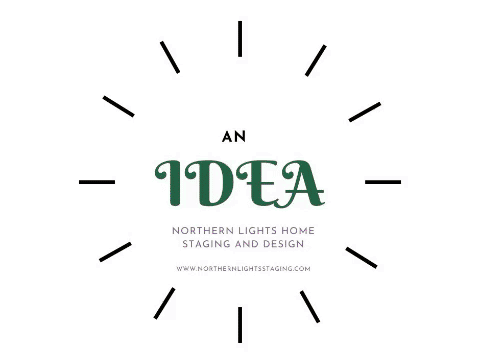 This flat lay and design was inspired by the beauty of Pintail duck and eagle feathers.  Birds provide endless inspiration for creating beautiful designs with the intricate patterns,  colors, and textures of their feathers! Who else but Mother Nature could come up with such great designs.
This flat lay showed initial ideas for flooring, tile, carpeting, fabrics, and more that I thought looked beautiful and created a feeling or mood for a room. I wanted the room to feel peaceful, earthy, spiritual and a little exotic, as if you were relaxing on the forest floor in an old-growth forest where it was totally quiet except for bird calls.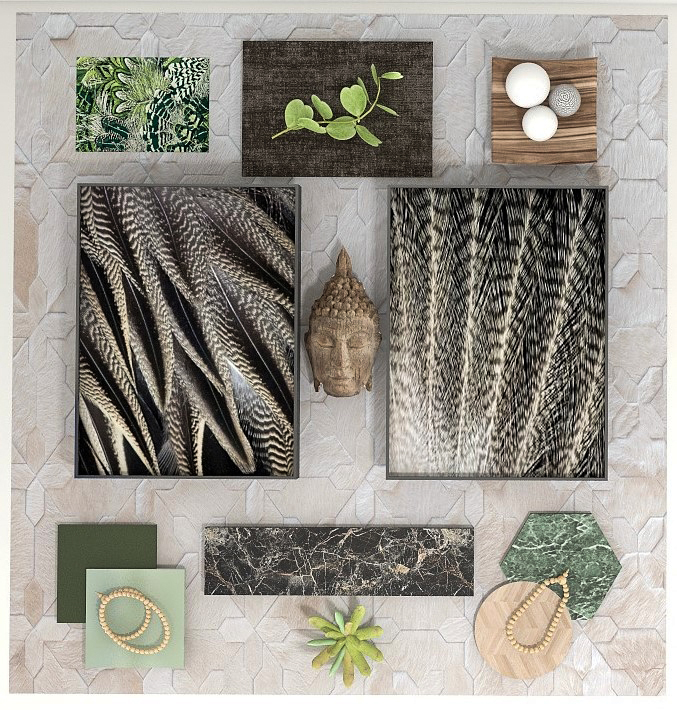 I decided to create a living room with the idea. I tried using the two shades of green for paint colors to see how it would change the look and feel of the room. I think the darker green evokes more of a feeling of the forest. Which do you prefer? 
Here is the final design. Does this look like any of the possibilities you imagined from the flat lay?
Are You Ready to Create Your Perfect Space?
Are you ready to create your perfect space? I assume you are since you are reading my blog post. Let's tell your unique story and find the alignment of art, science, and energy that makes you happy.  Let me help you take that trip to your perfect space in a Ferrari instead of a stagecoach. Try my Aligned Design consultation and let's get started.
Check out My Energy Art Studios