Welcome to Saturday Night Live Art Shows! I am Mary Ann Benoit and am with you tonight from Seward Alaska! I am excited to share some new energy art portraits I created for artist Sheryl Benjy, and give you a glimpse into how these pieces of art are created that show your energy when you "Shine Your Light". These are sacred geometry designs I create using fractal art to express your unique energy signature that we can feel but not see. This inspiration comes from my intuition and reading your energy from photos, words you give me of how you and others would describe you and your favorite colors.  
When You Shine Your Light, What Does Your Energy Look Like?
When You Shine Your Light, What Does Your Energy Look Like?
Everything is made of energy, as  Einstein's famous equation.  E=mc2 tells us.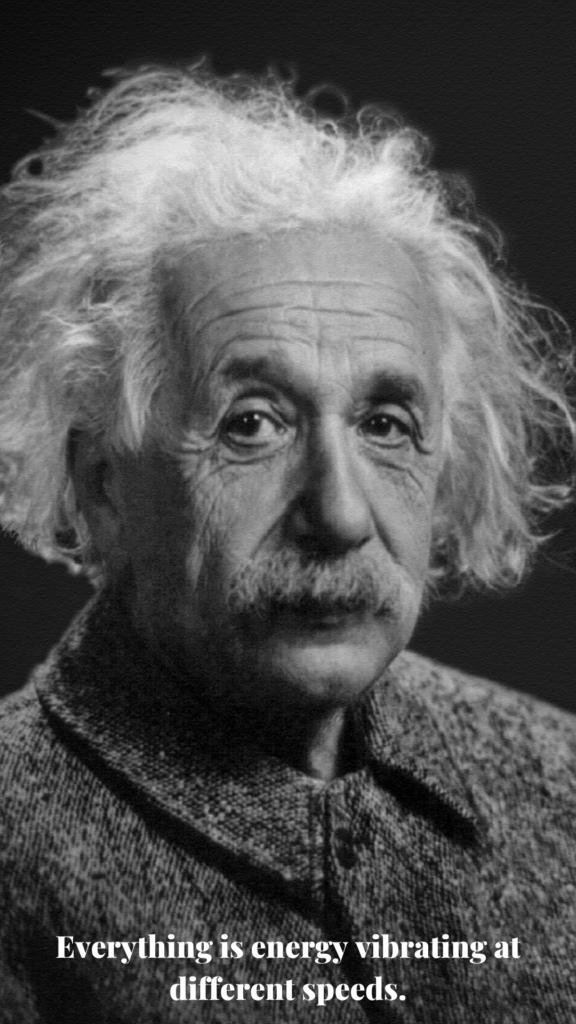 Everything vibrates energy, and all the energies don't just ignore each other, they dance together at one big party.  Each interaction causes something to happen.
Ultimately, it means that  energy and matter are the same, and they just vibrate at different rates.  Things that vibrate slowly, look solid, and things that vibrate really fast, at or beyond the speed of light are light energy.
When you shine your light and let the true essence of who you are show, what does your energy look like? Is it a beautiful work of art?
Energy waves cancel each other when they are not in harmony, or create new waves, like children.  Sometimes, those interactions create something amazing, like super children, called fractals.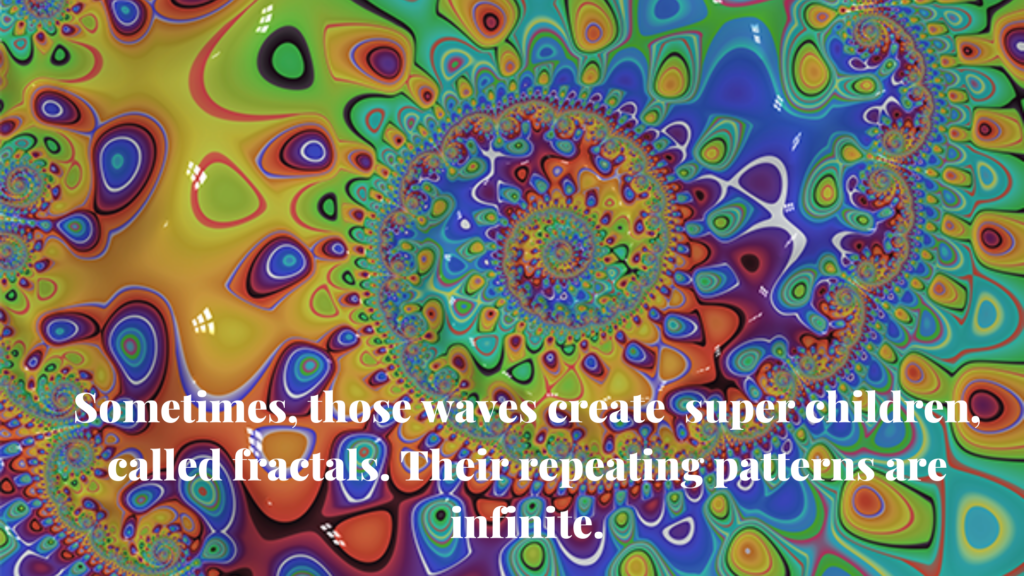 Those, fractals, when they meet in a way that they are in the "Golden Ratio" to each other, create magic! The Golden Ratio is sacred geometry that creates beauty and life!   Literally.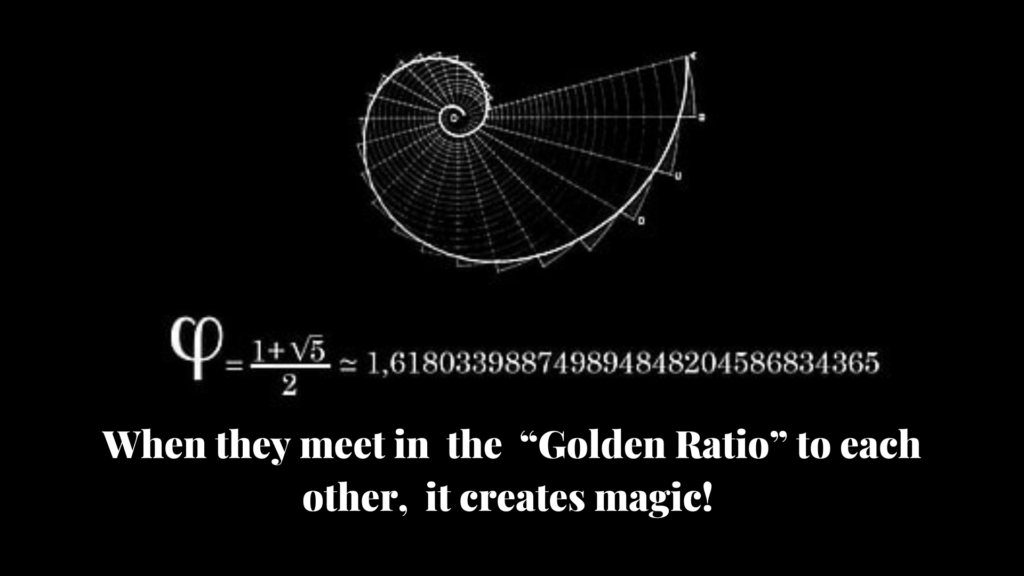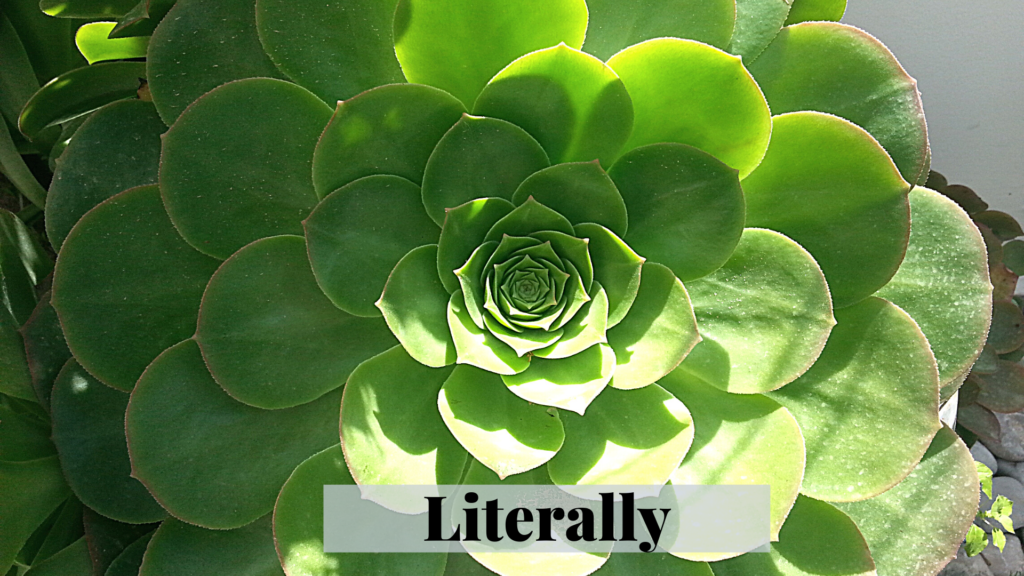 Sheryl Benjy Shining Her Light
Sheryl Benji shines her light with the creation of her beautiful art. She radiates a beautiful calm energy and her art is colorful and whimsical  . She creates beautiful paintings as well as Body Art for the Soul. this first piece, I called "Whimsical" expressed the energy I felt from her picture below and a lot of her "goddess" paintings as well as her Body Art for the Soul photos.
This second piece, which I called "The Painter",  was inspired by Sheryl painting this beautiful abstract of flowers. The fractal art reminds me of what it might look like to capture the look of swirling all the paint around that was being used in the flower painting.
For the third piece, Sheryl sent me this photo. The colors and energy in this photo seemed very different from the others she provided.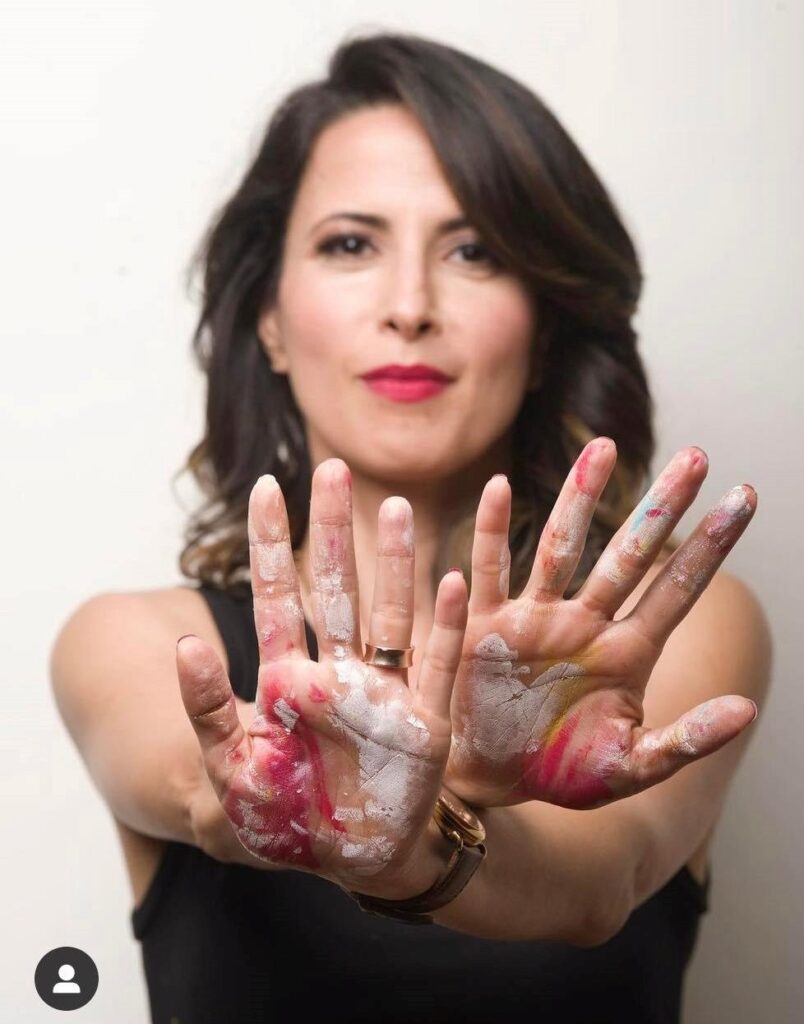 While looking at her Facebook photos, however, I saw this photo with the red beret, taken by the same photographer. I was very drawn to its energy and my intuition led me to create the piece from this photo instead. I called it "Red Beret".
This, interestingly, was the piece Sheryl liked best, and had a print made for a desk photo to remind herself of her own personal power.
I felt this piece captured the power I felt within. The colors, shapes and feeling I get from it makes me happy. It brings vibrant energy into my space. I just love it.  Sheryl Benji.
What Can You Do with Your Custom Design?
Once I have created your custom design (up to 3), I upload them to my store on Society 6 where they can be turned into physical products.  You can choose from a wide variety of art, home decor, tech, tabletop, lifestyle, and clothing items to purchase separately and remind yourself to "Shine Your Light".
Are You Ready to Shine Your Light?
Fractal art is a form of Sacred geometry that expresses patterns of harmony through which nature draws and creates and can be used guide to one's own life.
Fractal art is a reminder of how nature does things, a way to reconnect with the perfection of everything that is natural, in harmony and beautiful.
I will create a fractal art -sacred geometry energy portrait of you,  expressing the essence of your energy.
I use 3 or more inspiration photos you provide and ask you for three words you would use to describe yourself and also three words others would use to describe you. I also ask for your favorite colors.
I create three designs for you and upload them to my store on Society 6 where the digital image becomes available on a wide variety of products such as framed art, furniture, pillows, coffee mugs, cell-phone cases, stationary etc. You can purchase what you like to remind you to "shine your light". If you would like an image with the inspiration photo on it as well, I can do that.
Fractal art is sacred geometry and digital art I create on my computer. I love creating fractal art because it allows me to work with brilliant colors, interesting textures, and incredible detail. Learn more about how it is created in my  Saturday Night Live Art Show, " A Passion for Purple" where I show some video of the process. See examples at my store on Society 6.
Create Your Perfect Space with Aligned Design and Fractal Art
As part of your Aligned Design consultation, I can create customer fractal art to create your perfect space by tying your colors together and expressing an energy concept that is meaningful to you.     Let's tell your unique story and find the alignment of art, science, and energy that makes you happy.    It combines an Interior Design, Color, and Energy consultation, and includes three related pieces of custom-designed fractal art that works with your design.