FAQ (Frequently Asked Questions)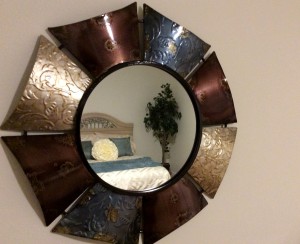 How much does staging cost?
That varies based on how much time is needed to prepare your home for sale. You may or may not also need to rent furniture or rent or purchase accessories to complete the staging. Those costs vary based on what you need or how long you rent for.
We start by doing an initial consultation (up to 2 hours) in which I will give you a prioritized list of things that could be done for each room of the house and exterior. From there, you can choose to stage your house yourself, or we can work together or I can do it all for you.
Based on your choice and the needs for your house we identify in the consultation, I can give you an estimate of costs to complete the staging.
The average seller pays for a consultation, staging fees plus rental fees for 1-2 months.  The price on average ranges from $300-$3000 based on your staging needs. You should be able to increase your sales price with a beautifully staged home from 1%-20%. Staging costs are generally .5%-1% of the homes value, and much less than your first price reduction if your house sits on the market!  Pretty good return on your investment!!
For more details on cost, read our page on Home Staging- How We Work.
Why should I pick you to stage my house?
I have the education, training and practical experience to stage your home so it appeals to the most buyers and will provide you with the opportunity for a quick sale and to get top dollar on your sale. I also won the Best of Houzz 2016 Award for Customer Service.
Unlike the majority of stagers, I have a BA in Interior Design.
I also am a graduate of the Staging Diva Home Staging Training program, the best in the industry.
I am experienced in staging vacant and occupied homes, vacation rental properties such as bed and breakfasts, providing color consultations and doing Interior Design work for home owners and businesses. I can also create a custom Facebook page and video for your home sale after staging and assist you in your marketing with social media advertising.
Can you stage a vacant house?
Yes! I will rent the furniture and I have an inventory of props, accessories, art, bedding etc. that I provide for a monthly rental fee to complete your staging project.
Can you stage a house while I am still living there?
Yes! I love to work with what you already have in the home and we can also purchase or rent items if needed to complete the staging.
Do you have a warehouse of furniture to pick from?
I do not carry an inventory of furniture. Furniture gets outdated quickly. I prefer to rent it to provide you with new, up to date furniture that works perfectly in your particular house, rather than selecting from out of date pieces I might have available in my own inventory. I also want each house I stage to look unique.
What do I need to do to prepare for staging?
You don't need to do anything to prepare for the consultation.
Before staging happens, your house needs to be clean and all repairs, painting etc. should already be completed.
And the biggest Unspoken Question!
 I am looking for the quickest and cheapest way to stage my house. Are you the cheapest? Can I just do it myself?
Did you know there is no legal licensing or training requirements to become home stager? Anyone can advertise themselves a home stager with no training or even natural talent for that matter. There is both an art and a science to staging. A good stager will have both the training and natural talent to get you the results you are looking for. Do your homework. See what their training and experience is. Look at their website and portfolio.
Your home is probably your biggest asset. Staging is an upfront cost that if done right should bring you a great return on your investment, paying you back for your staging costs and making you more money on your home sale. You should be able to write the staging fees off your taxes as an advertising cost for your home sale (check with your accountant). Good staging should help you outshine your competition and emotionally connect with buyers so they are willing to pay your asking price or more! Good staging should result in a quicker sale. A quick sale will also save you money on mortgage and other costs while your home sits on the market. A quick sale reduces the stress of having your house ready for showings at a moment's notice for months on end.
Poor staging, done by an untrained stager or realtor, or even a trained stager without the natural ability or mastery of the "art" of staging, will be unlikely to get you the results you are looking for.
As a home owner, you can do it yourself and it may look better than if you did not do any staging, particularly if you have had a consultation with a professional stager.  There are many reasons to hire a professional to stage your home. Ask yourself, do you think it will look as good as if a professional does it? How much money will you lose on the sale price of your home compared to the small amount you saved?
I am probably not the cheapest stager. As in life, you most likely get what you pay for. My goal is to be the best stager for you!
WINNER OF THE BEST OF HOUZZ 2016 and 2017 CUSTOMER SERVICE AWARD!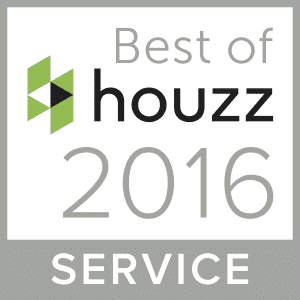 Call 907-362-0065 today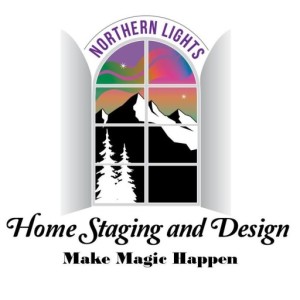 info@northernlightsstaging.com
Download our free brochure here. 
Share This: