Each year, the various paint companies and Pantone select their color of the year, expressing what they predict are the color trends for the coming year.  Blues are hot this year as three of the 2020 colors of the year are a blue hue (Pantone's Classic Blue, PPG's Chinese Porcelain and Sherwin Williams Naval).
Pantone's 2020 Color of the Year is Classic Blue. While Pantone does not create paint, and there is not a paint color available that perfectly matches this color, Classic Blue is used for ink, fabrics, graphic design and products throughout the design, fashion, entertainment and other industries.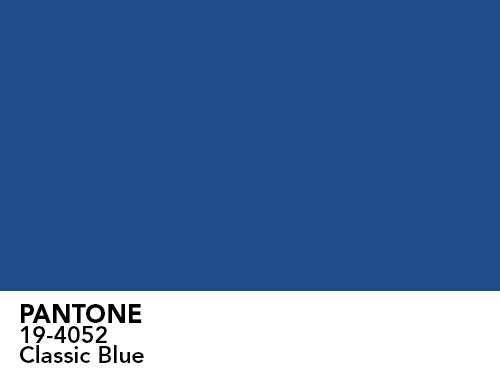 So what does that mean for you? When looking for home decor products, there will be loads of products in this color or that harmonize with it available on the market.
Why Classic Blue? According to Pantone it is "a timeless and enduring blue hue, elegant in its simplicity, suggestive of the sky at dusk The reassuring qualities of the thought-provoking Classic Blue highlights our desire for a dependable and stable foundation on which to build as we cross the threshold into a new era".
Of the three 2020 blues,  Classic Blue is my favorite. It is a rich, saturated blue/purple that is more harmonious with blues found in nature, such as the sky, ocean, lakes, glaciers, rivers and sometimes flowers. I like bringing the colors of nature into my designs to help people feel more connected with nature.
As  an artist and an Interior Designer, I was inspired to create some fractal art for Interior Design that I thought would work nicely with Classic Blue. 
My collection of three fractal art designs, called "The Blues"  was inspired by the colors of  the sky, water and ice here in Alaska. We have a gorgeous array of blues from the sky, ocean, rivers, lakes. streams and that gorgeous glacial blue that is impossible to ever capture in a photo. Many of our lakes have an unusual turquoise blue color because of the glacial silt in the water. The photo below captures just a few of our prominent blues.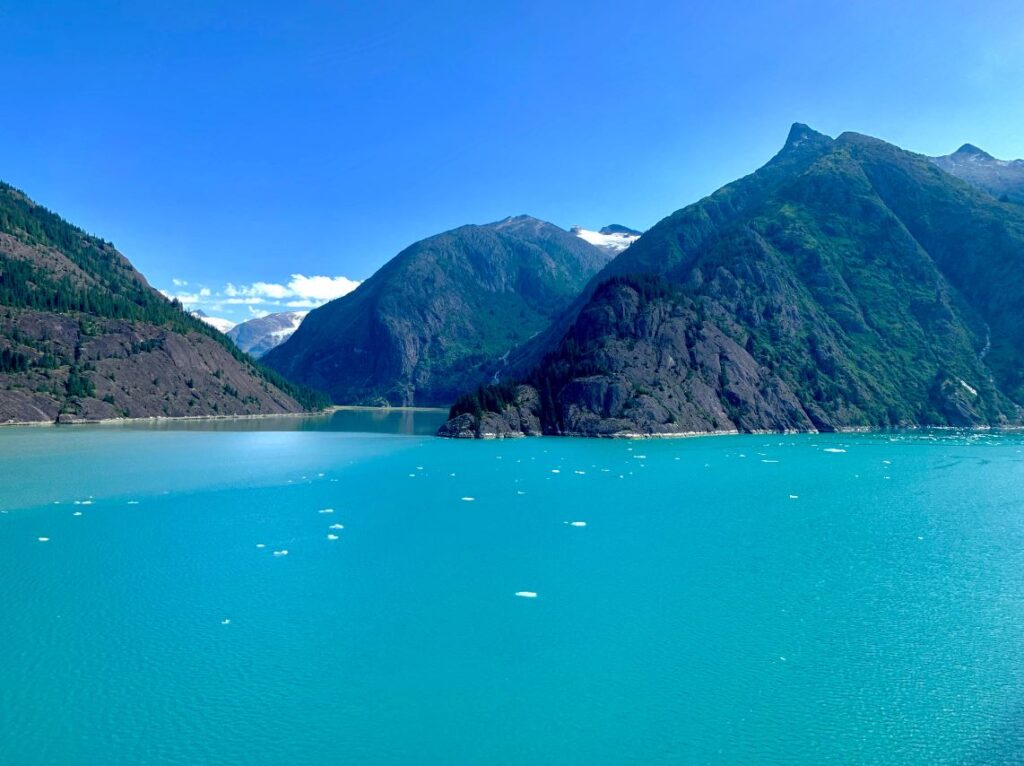 I loved combination of blues that resulted when  creating these pieces. Learn more about how I create them in my recent blog article, The Magic of Fractal Art.  I usually create art in a group of three so you can use them together over a sofa, a mantle or as a focal point for a wall and the decor of a room.
This deepest blue in this series is very close to Classic Blue and could work with other decor with that color. In design, pretty much all blues work together because they have the blue hue family as a common element that creates harmony. So, you really could make these pieces of art work with any room where you want to add blue to your decor.
As an example for how to use them and Classic Blue in your decor, I created this Edesign of a dining room to highlight the art and "bring the outside in". By painting the walls the same color as the blue of the ocean, it creates a sense that there is no boundary between outside and inside.
You can see these prints at my Artist Studio at Society 6 where they are available in a variety of sizes, frames and materials such as paper, canvas, wood and metal. This design is also available in a wide variety of home decor products. A few examples are shown below.
My next series is called "the Sea" because it reminds me of the ocean with white caps on a cloudy, windy day. I see the ocean from my house here in Seward Alaska, and we have plenty of wild windy days! Looking at the white caps is an indication of whether the boats will go out each day and how sea sick you might get! The colors of the ocean change with the light.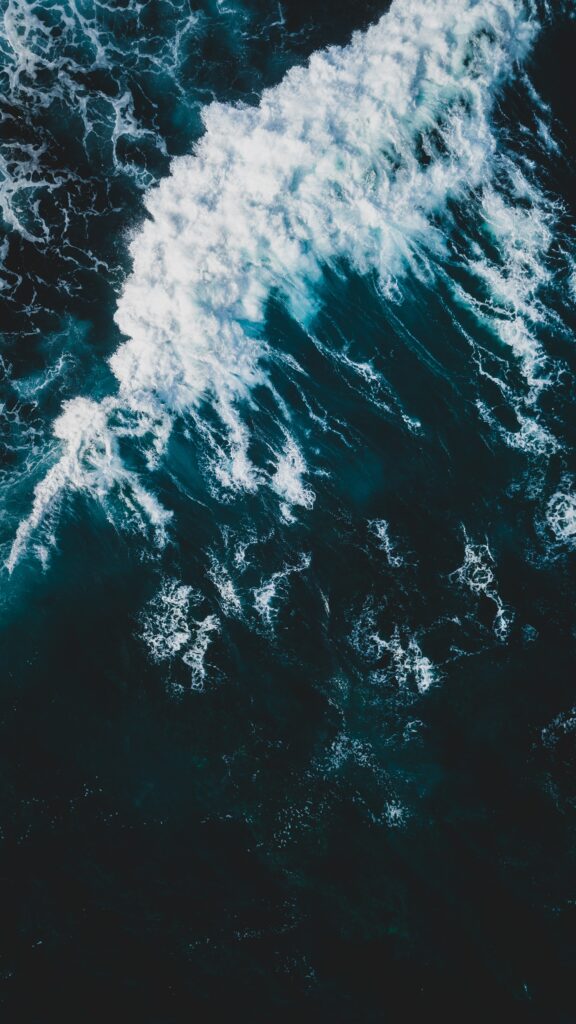 This Edesign highlights the art by using neutral tones for the wall color and furnishings to keep the focus on the art and exterior view of the sea.
Here are a few examples of other home decor products in this design. I think these would work wonderfully for any coastal or global style room.
Create your own custom Fractal Art for Your Design Project
Ready to update the look of your space? Try one of my Edesign packages.  My Full Service Edesign, includes a render like one of the designs above to see how your finished design will look. I can create custom fractal art to go with your color scheme and design style.