In my last few articles I have been exploring the 2021 colors of the year of different paint companies and comparing them in the same Edesign I created for a master bedroom.  I enjoyed exploring Benjamin Moore's Agean Teal and Sherwin Williams Urbane Bronze.  I found that PPG had a color palette of 3 colors of the year instead of one as you can see in my article Ways to Use PPG's Colors of the Year. I admitted I felt a little let down that they did not just commit to one color.  
This week I decided to check on Behr's Color of the Year. 
Oh for the love of God, can you believe they have 21 colors!! Talk about non-committal.  No, I will not be doing 21 renders to show you those.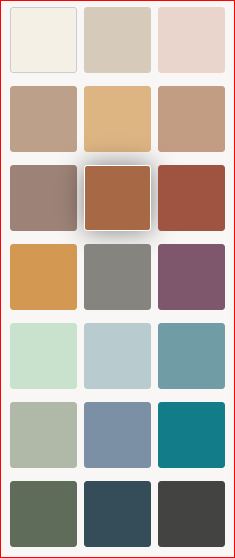 I decided to highlight my three favorites, Voyage, Royal Orchard and Euphoric Magenta, because I like the way they look and I like what they represent (soothing and spiritual, restorative and secure, and gracious and creative). They fit with my philosophy and new Aligned Design system, which combines art, science and energy to create a perfect space for you.
I have included a list of products I used or something similar for each design. Note they contain affiliate links, meaning I receive a small commission for sharing with you at no additional cost to you.
Royal Orchard is part of their "Quiet Haven" palette. They say "Deep hues have a reassuringly sublime and dependable nature, delivering the effect of a peaceful oasis in your home."
I like it because I believe this shade of green is prevalent in nature, and one of my goals in my designs is to bring the outside in and help people feel more connected to nature with biophilia. I think this creates that feeling of a "peaceful oasis" in your home. To continue that theme I used other greens in the furniture, plants, natural materials such as metals (mirrors, wall art) and wood (lamp). The fabric on the chair reflects a plant theme. I have also included some of my framed fractal art called spring (not visible in this part of the room. The area rug highlights metallic details in cream, gray, silver, and gold.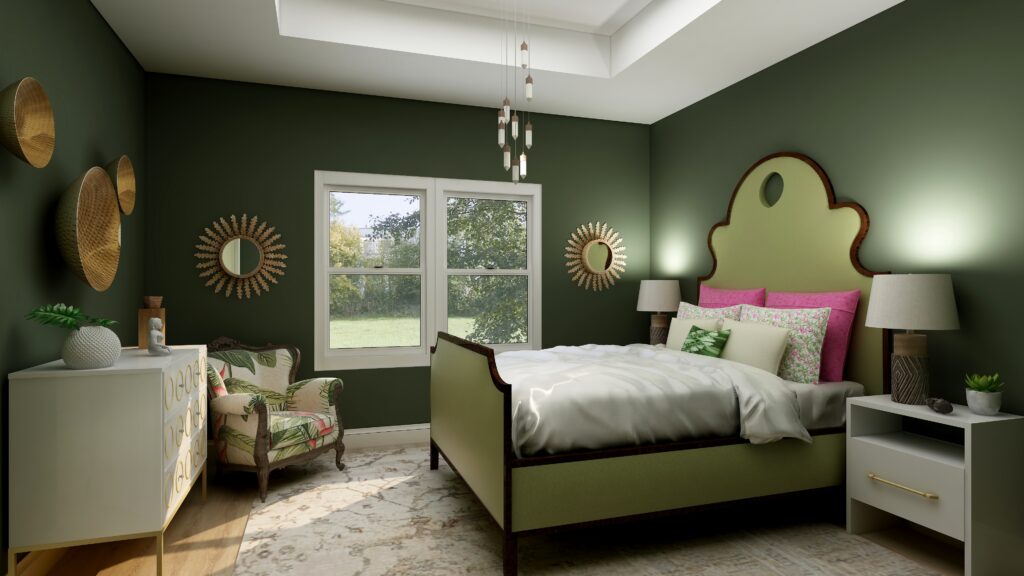 Voyage is part of their Calm Zone palette. They say "Soothing blues and greens create a restorative escape offering ease and solace".  I agree and blues and greens are some of my favorites to work with as they are also colors of nature and help bring the outside in.
They describe this shade as "soothing and spiritual". Lately, I have really been considering the energy aspects of color and feng shui and how it all works together to create a space that feels great and helps support you in BEING your best. This color works with this idea. It is part of my Aligned Design system the considers art, science and energy in all my designs.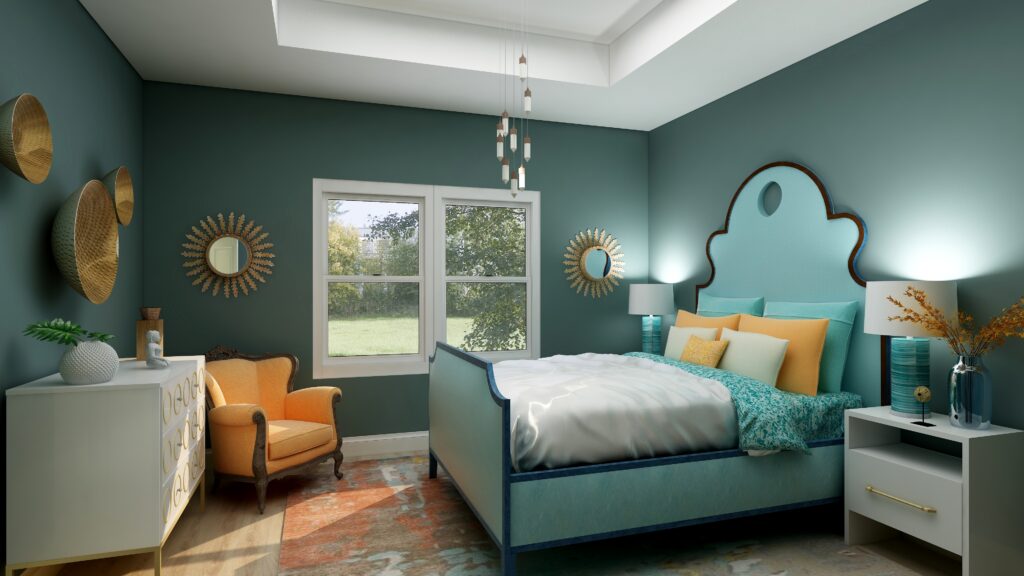 According to Behr, Euphoric Magenta is part of their bold and saturated "Optimistic View" palette.  With this collection you can "add a touch of playful fun to eclectic and global decor styles." Since I am all about global style design and love rich color, I picked this one to highlight:)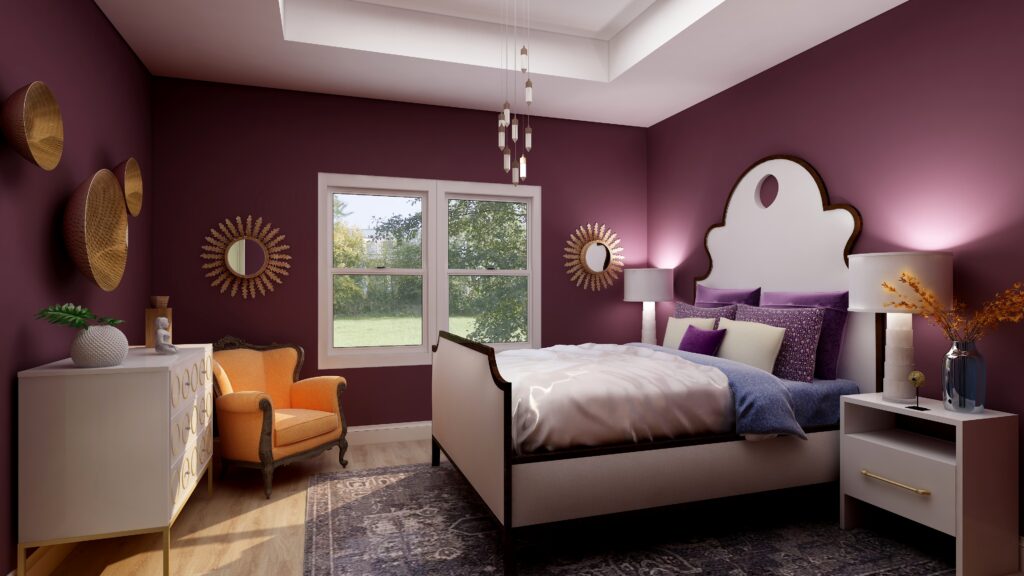 Which Color of the Year is Your Favorite?
I enjoyed working with all these colors, and think they could each work nicely to create a relaxing master bedroom, although Big Cypress feels a little more energizing than relaxing. Of all the colors, I am not sure if Aegean Teal or Euphoric Magenta is my favorite, how about you?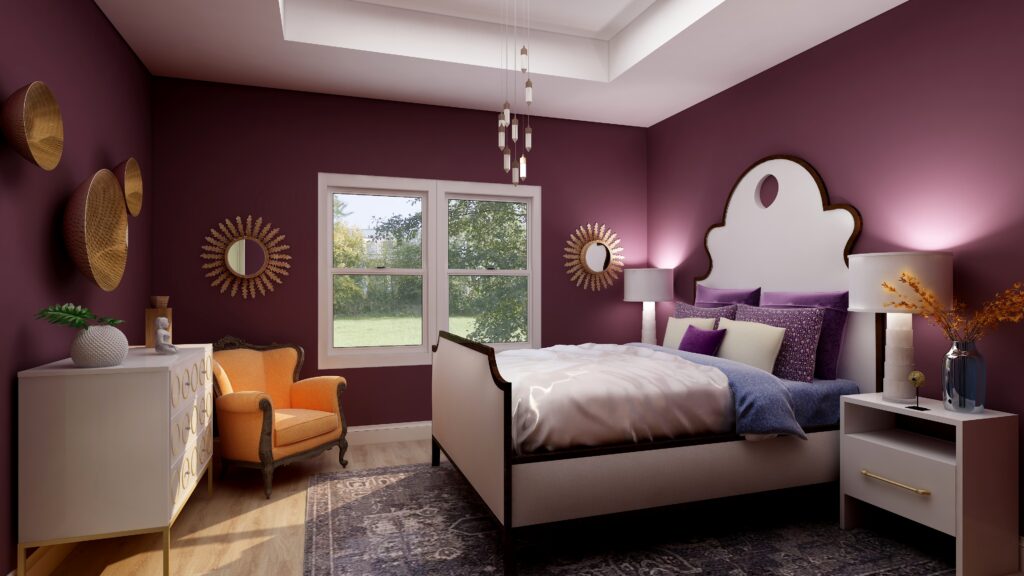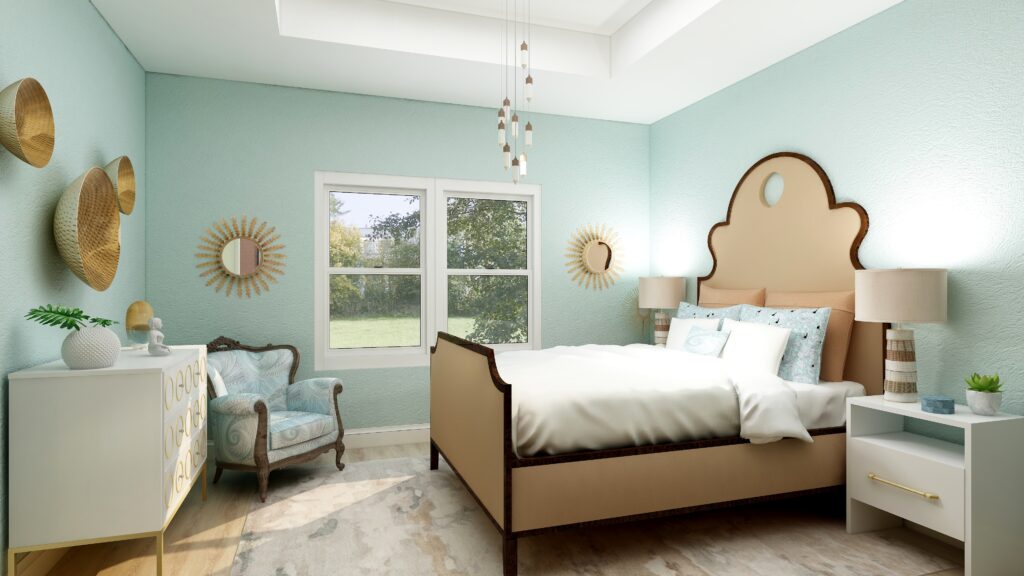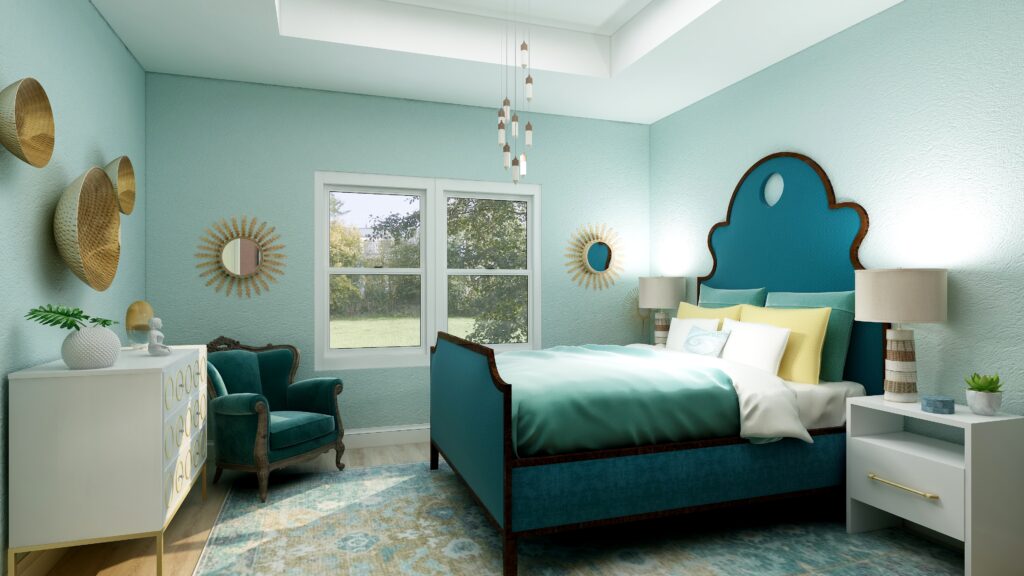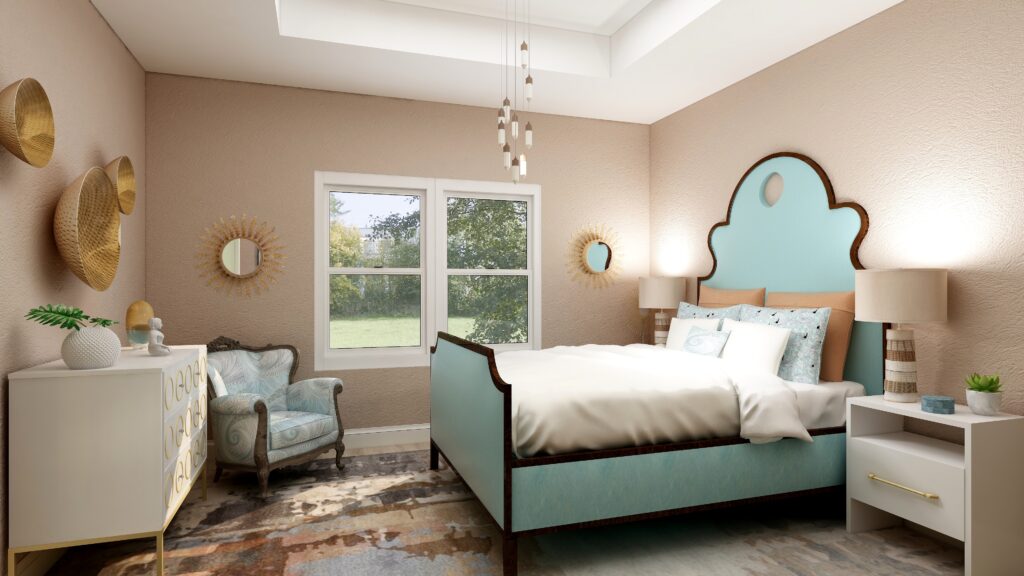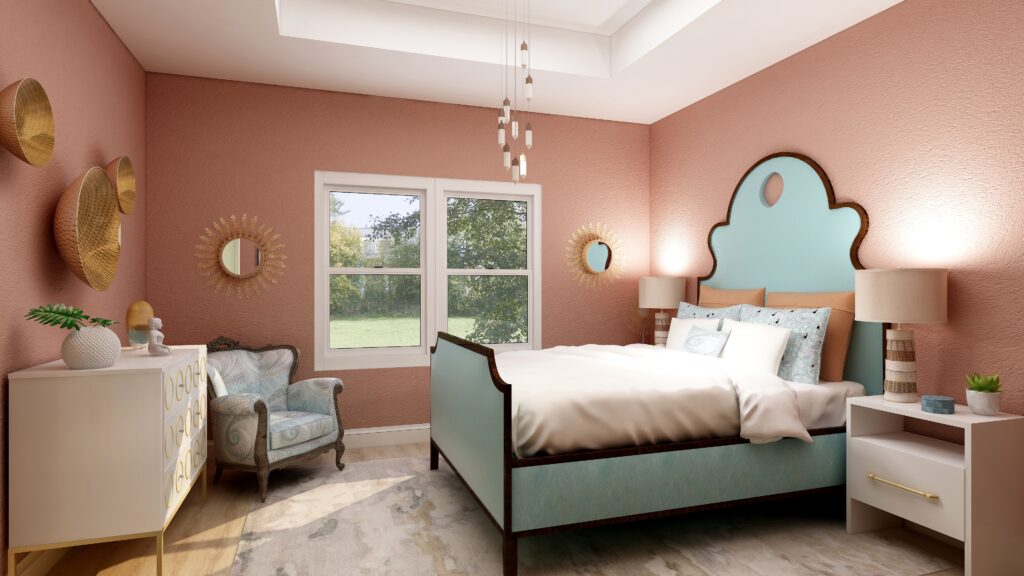 When your space is better, you are better.
When you are better, the world is better. 
Are you ready to create the perfect space for you? Try my Aligned Design consultation. It is a wholistic Interior Design and Color consultation that considers art, science and energy to give you a game plan for your whole home. I use the art of eco-friendly Interior Design mixed with color science and consider Feng Shui, transformative design, biophilia and color psychology to make your space feel great and support the life you want to live.
 Once you have your game plan, we can work on specific rooms with one of my Edesign packages. 
The designs above are examples of full service Edesign, where you get a floor plan, a concept board, a 3D render and a complete shopping list with set up instructions. Or, be brave and try some new color with an expert color consultation.
What's Your Global Design Style?
The designs in this article are examples of global style design. Are you curious what your global style is? Take the quiz and find out.