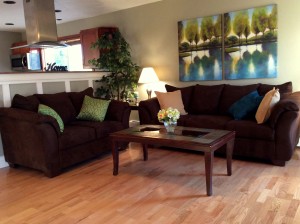 5 Massive Mistakes Homeowners Make When Hiring a Home Stager
When you decide to hire a home stager to decorate your property to sell faster and for more money, you need to make sure you're investing in the right person. After all, you're trusting someone with the sale of your largest asset–your home–so you have to be careful to put that trust in an experienced professional.
Having operated a successful home staging business since 2002, and having trained over 4,000 people worldwide about how to become a home stager, Staging Diva® Debra Gould is well aware of what a homeowner or real estate agent needs to look for when selecting an expert home stager. Here are the five biggest mistakes Gould says that homeowners make when looking for a home staging professional:
1. Focusing on price
The last thing you should be focused on is how much the home stager is charging. Saving a few hundred dollars in fees and getting bad advice will cost you thousands if not tens of thousands of dollars. You have a budget in mind, of course, but you stand to make a huge profit from effective home staging. That's why you should consider hiring a home stager as an investment in the sale of your largest asset. For optimal results, invest in the highest quality stager you can find.
Professional home stagers expect to earn anywhere from $250 to $500 for the initial consultation. Beware of anyone willing to work for significantly less for doing work that you stand to make anywhere from $10,000 to $70,000 in profit from.
Rates will vary depending on your geographic location and the stager's experience, but you shouldn't hire someone just because he or she charges a ridiculously low rate. As with most things in life, you get what you pay for.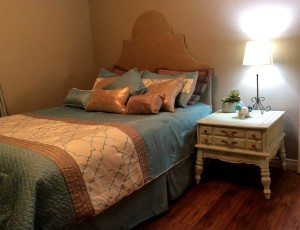 2. Looking for credentials
Another common mistake is to look for "credentials," since none exist in the home staging field. There is no governing body or official organization ruling over the home staging industry. There are no official home staging accreditations or certifications in this completely unlicensed field. The letters you see after some home stagers' names simply come from a particular home staging training company that pushes them as part of their marketing strategy. Instead of relying on unofficial credentials, look at testimonials from past clients, before and after photos, and real estate knowledge.
3. Hiring someone without looking at a website or portfolio
It is recommended that you work only with home stagers who have a presence on the Web. Because you're hiring a professional in a visual field, you want to see how they express themselves through their biggest marketing piece: their website. As an alternative to building their own websites, many graduates of the Staging Diva Home Staging Training Program list their businesses in the Staging Diva Directory of Home Stagers at www.stagingdivadirectoryofhomestagers.com. These listings are like mini-websites, allowing potential clients to view online portfolios and learn more about home staging businesses in their area.
A professional portfolio full of before and after photos is a must. How else will you know what kind of results you can expect from a real estate stager? Because some companies provide ready-made portfolios to home stagers as part of their training programs, it's important to ask questions about the photos that are presented as a home stager's own work. If the stager can't provide details about the property or you've seen the same shots on another stager's website from the same "school" or training program, this should raise a red flag.
If you can't find a particular home stager's website or any online proof of their existence, you have to question how serious they are about their business. Alternatively, if they have a very unprofessional website, you have to wonder whether they'll be capable of staging your home the way you expect from a professional.
4. Not looking for references or a proven track record
Read through the testimonials you'll find on most home stagers' websites. If there are none available (or they only provide initials and not full names), contact the stager and ask if they have any references. You shouldn't hire someone to stage your property without hearing about others' experiences with them.
Every stager has to start somewhere. If they haven't staged a client's home yet, they should at least be able to tell you about the many homes of their own that they've bought, staged and sold, and be able to provide the names of real estate agents they've worked with when selling these homes. The idea is to look for practical experience.
5. Neglecting to hire someone with real knowledge of the real estate market
You're not looking for someone who just knows how to decorate. Make sure the home stager knows the local housing market. A home stager is as much a part of the real estate industry as a real estate agent, and they should have a good grasp of the market they're in. If a stager doesn't know how much homes usually sell for and how long they typically sit on the market, you should look for another stager in the area.
Because there isn't an independent organization or association monitoring whether or not a home stager is operating professionally and providing a high-quality service, it's buyer beware. If you avoid these five common mistakes as you search for the perfect expert home stager for your needs, you should be pleased with the professional you choose.
Happy "House Stager" Hunting!
Written by internationally recognized home staging expert Debra Gould, The Staging Diva®, www.stagingdiva.com. © Copyright Six Elements Inc. Used with permission.
Internationally recognized home staging expert Debra Gould is president of Six Elements and creator of the Staging Diva Home Staging Business Training Program with over 4,000 students worldwide. Gould is the author of four home staging guides and offers a Directory of Home Stagers to help homeowners and real estate agents locate home stagers who will decorate homes to sell quickly and for top dollar. To learn more, visit www.stagingdivadirectoryofhomestagers.com
Ready to Sell Your House Faster and For More?
Check out my online home staging services. For in person consultations or staging, call for a custom quote. Click on the pictures to learn more.