If you are getting ready to sell your home, its time to gather the key members of your home selling team to help you prepare for a successful home sale. That team includes a professional home stager, a great real estate photographer and a Realtor with your best interests as their number one priority!
How do you find the best people for your home selling team?  In Part 1, I discussed how to find a great home stager. Now, lets discuss how to find a great Realtor.
Here is some advice from two Realtors that I have worked with on what makes a great Realtor and how to find the best one for your team. They believe in the value of staging and truly believe they all put their clients first!
Robin Smith- Ten Tips for Choosing Your Realtor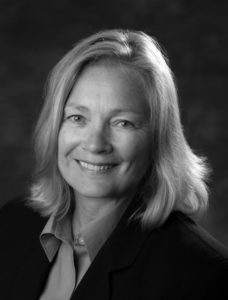 Robin Smith, REALTOR®, RE/MAX Dynamic Properties, Anchorage, AK 99503907.903.8808,  ak.robinsmith@gmail.com
While years of experience often equate to increased skills, it is certainly no guarantee that a long-time agent is skilled or, unfortunately, adheres to a Code of Ethics.

An agent with less than five years' experience can be very skilled if they have had past work experiences that required the same kind of skills as selling real estate.
Less experience often equates to a smaller client base, so the agent will have more time to devote more attention to you, the buyer or seller.
A great Realtor®, regardless of how long in the business, is one that conducts his/her business with the aim of connecting with clients and developing a relationship with them – it's not just about the immediate transaction. Important qualities are:

honesty
integrity
concentrates on the client's needs (above and beyond the minimum)
communicates regularly with the client
Ask the agent what their marketing plan/strategy is and what kind of activities or events can be expected (e.g. Agent and Public Open Houses, Staging Consultation, online & social media marketing).
If you're interviewing several agents, don't be swayed by the one that says he can list your home for more than the other agents – this is known in the industry as "buying a listing." You as seller will pay the price for this as the property will likely sit unsold on the market longer than necessary because it is overpriced.
A good Realtor® will be knowledgeable about the current real estate market and the trends.

Is it a Seller's or Buyer's market? Are prices increasing or decreasing?
The agent should be up on community neighborhood areas and the types of homes and price ranges typical in those areas.
If credentials are important to you as buyer or seller, look for designations that are earned through performance and productivity.

CRS (Certified Residential Specialist) It takes some time to acquire the CRS designation, so agents in the business for less than five years may not yet have accomplished the required components.
GRI (Graduate Realtor Institute)
ABR (Accredited Buyer's Representative)
SRES (Seniors Real Estate Specialist)
There are many more designations out there, but these are the most sought after.
If the agent calls herself a Realtor with a capital "R", that means she's a member of NAR (National Association of Realtors).

By hiring a Realtor®, you get an agent who formally pledges to support the NAR's stringent Code of Ethics – this is very important! Honesty and integrity in a Realtor's character are the foundation for trust.
Ask the agent to provide a list of properties they have sold for past clients and their contact information so you can verify client satisfaction for this agent. If the agent won't do that, then move on to one who will.
Ask business associates, friends, co-workers, or family members (i.e. someone you trust) to refer a Realtor® or real estate licensee to you and ask the person referring what their experience was like working with that agent.
Personality!  Skills are not the only attribute that's important. As a buyer or seller, you will be working closely with an agent for several months so you want to choose someone that you like! Two–way communication between Realtor® and client is essential for managing expectations, outcomes, and the future of this relationship.
Kris Bohman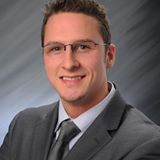 Real Estate Brokers of Alaska. Sales Associate
Cell Phone: (907) 250-6238.  krisbohman@hotmail.com. 
Kris Bohman  is a licensed agent with Real Estate Brokers Of Alaska and a local entrepreneur.
"Real estate agents, politicians, lawyers, insurance agents – are among the least respected professions on earth. But the reason why certain people in certain industries are not respected is because they have wrongly tried to master a craft that does not serve their audience. Take my industry, real estate, for example, since I see it daily and have an intimate understanding of what takes place. Real estate agents work their tail off to master the craft of self-promotion. They practice and practice and practice scripts and dialogues, to use when cold-calling homeowners. They spend thousands of dollars on websites to market themselves, etc., all self-interest orientated, but when it comes to their customers – where the majority of their time should be spent – why have they not worked equally as hard to master the craft of achieving a superior result?
Kris advises home sellers watch out for Realtors that use some of the typical approaches that have given the industry a bad name.  He outlines some fundamental mistakes not to make when selling your home and looking for a good Realtor including:
Not taking the time to learn how to protect yourself from the biggest threat to your home sale profit and the greatest source of unnecessary risk: Real Estate Greed and Unethical Agents.
Don't fall for gimmicks or bait and switch advertising.
Don't assume an agent is good just because they do alot of full color advertising or sell alot of homes
Don't make pricing decisions based on a "free home evaluation
If it sounds like "hot air", it probably is
Not taking the time to diagnose the proper route of attack
"Here is what I have come to learn: Those who are respected, regardless of industry or person,…, are those who have focused on mastering the craft that will yield their audience a superior result first, not on their own self-interest. Then utilize that mastered craft… to serve only those who can most benefit."
"To achieve something special for my clients, I want to work with clients who are as committed to the success of their home sale as I am."   
A great Realtor should be doing some of the following for you:  
Get an accurate and comprehensive diagnosis to determine the best prescription to maximize the return on your investment.
From the diagnosis, make an informed, educated decision about how to prepare your home for sale, not based on hype but on research and common sense.
Recommend home staging, super-cleaning, professional photographs, great social media advertising, eliminating negotiations and low ball offers with a pre-listing inspection, and increasing your negotiating power with a home warranty.
Ready to Put Your Home Selling Team Together Now?
This e-book gives you everything you need to know to select a great home selling team, including a home stager, Realtor and real estate photographer. Get the inside scoop on what to look for so you get the best. A great team can help you sell your house faster, for up to 20% more and with a lot less stress! Download now. Price $19.99.
Here is another publication you  may find helpful related to home staging.
Ready to Sell? Let's Get Your Home Staged
Click on the pictures below to learn more or purchase a service. Feel free if you have questions and would like to discuss what would be best for you.