Previously, I wrote about gathering the key members of your home selling team to help you prepare for a successful home sale. That team includes a professional home stager, and a realtor with your best interests as their number one priority.  Today, learn how to find another critical member of your team, a great real estate photographer. 
Here are some tips for finding the best Real Estate photographer and what you can do with all those awesome photos to promote your home sale and outshine your competition!  If your realtor pulls out their phone to take photos for your listing, insist on a professional photographer!
Here are four tips from one of Anchorage's top real estate photographers, Dave M. Davis of DMD Real Estate Photography.
4 Tips for Finding the Right Real Estate Photographer- Dave Davis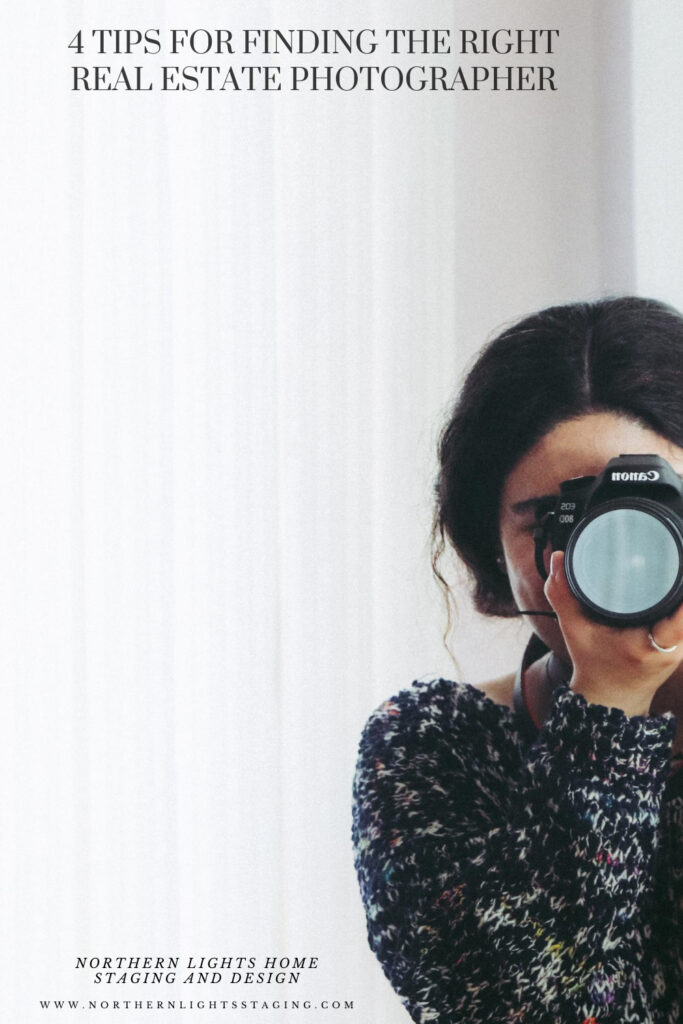 Why are high-quality real estate photos so important? They are the first part of a listing that a potential buyer sees and also the part of the listing that people spend the most time on – 60% on average.
But the most important reason may be that you have about two seconds to capture a home buyer's attention. A great photo is much better at accomplishing this than a simple written description.
With that in mind, here are 4 tips for finding a real estate photographer:
Choose a photographer who has real estate experience.
There are many professional photographers out there, but you want someone who has specific real estate experience. Photographing a home requires a different set of skills than photographing a person or a landscape, for instance.
A good real estate photographer knows how to highlight the most appealing parts of your home: recent renovations, a cozy atmosphere, and so on. Look for photographers who highlight their real estate experience or actually use the title of "Real Estate Photographer."
Ask for a photographer's portfolio.
Reviewing a photographer's past work and clients is the best way to see if they are a good fit for the job. A photographer's portfolio will give insights into the types of homes they specialize in, what aspects they like to highlight, and the quality of the photos they take. Do you like the images? How do they make you feel about the home they showcase?
Call the photographer's references.
References will give insight into the photographer's process and can give your personal thoughts on what it was like to work with them. Was the photographer reliable? Was he or she able to turn around the images quickly?
Look for a photographer who can showcase a home with more than just photos.
Huh? Isn't shooting photos what a real estate photographer does? Of course. But some of them do a whole lot more.
As technology improves, new kinds of media give potential home buyers exciting ways to explore your home. Ask potential photographers to see a full range of their services, and look for someone who also shoots videos, provides floor plans, creates virtual tours, and more. Even if you do not use all of these services, having them available shows that a photographer is innovative and always looking to improve their craft.
So what can you do with all those great photos?
The possibilities are endless! Here are a few great ideas.
1. Put them on the MLS on your real estate listing.
2. Create a website for your home sale.
2. Use them for social media marketing by creating a Facebook page for your home sale.
4. Create a virtual tour or video highlighting key elements of your home.
5. Create great flyers.
Make Your House Stand Out from the Crowd Online
Let's look at an example from a project I worked on as the home stager on the home seller's team with Dave Davis as the photographer
1. After the home staging was complete,  professional photos were taken by DMD Real Estate photography for the MLS listing.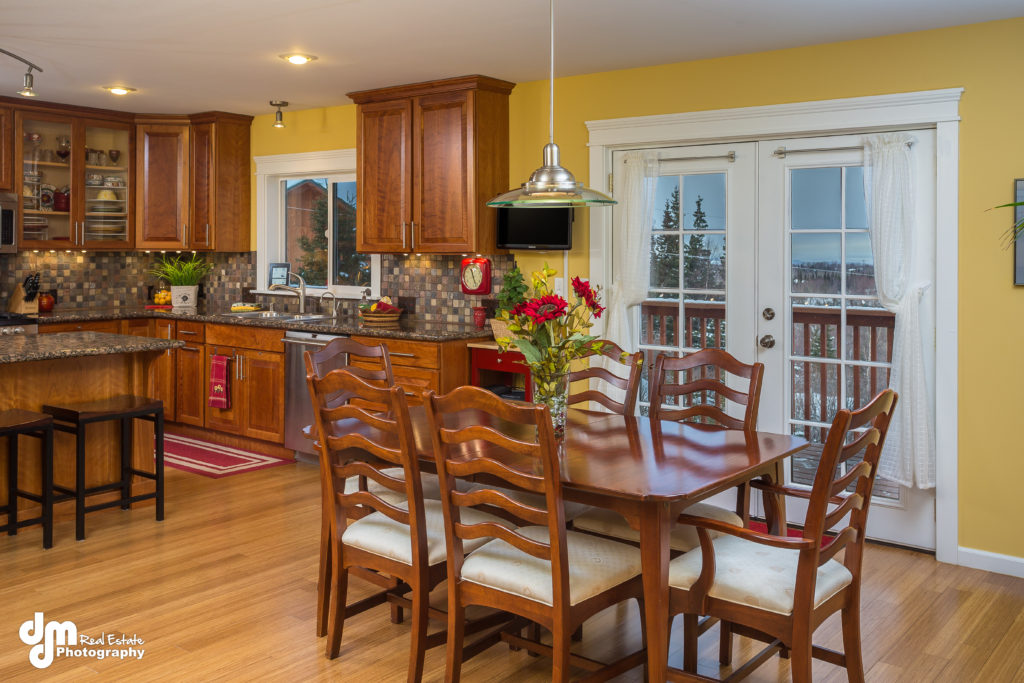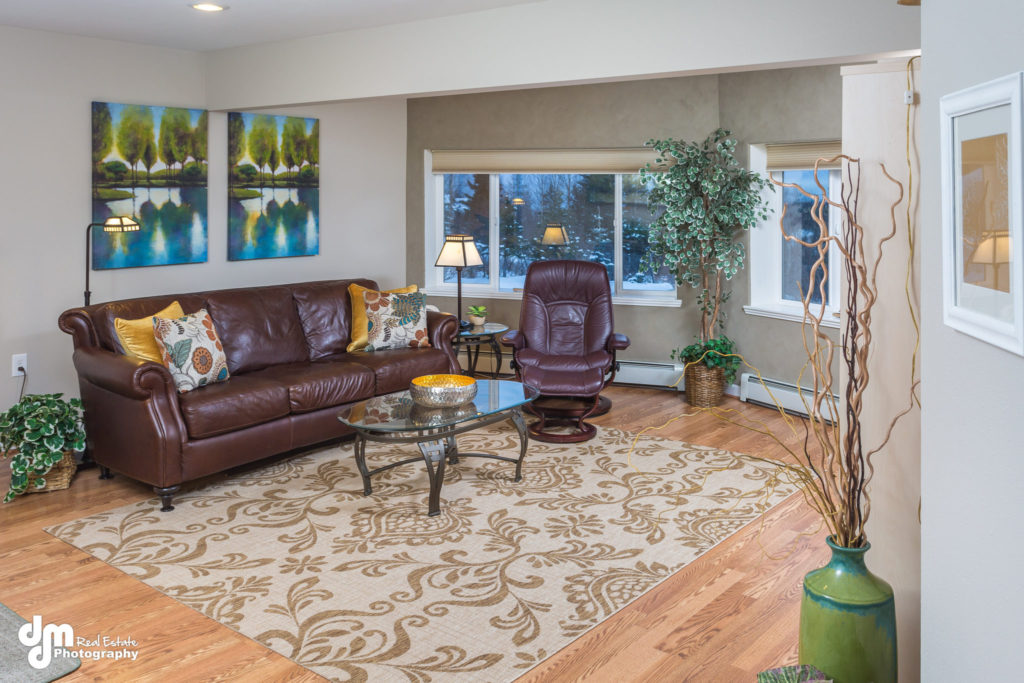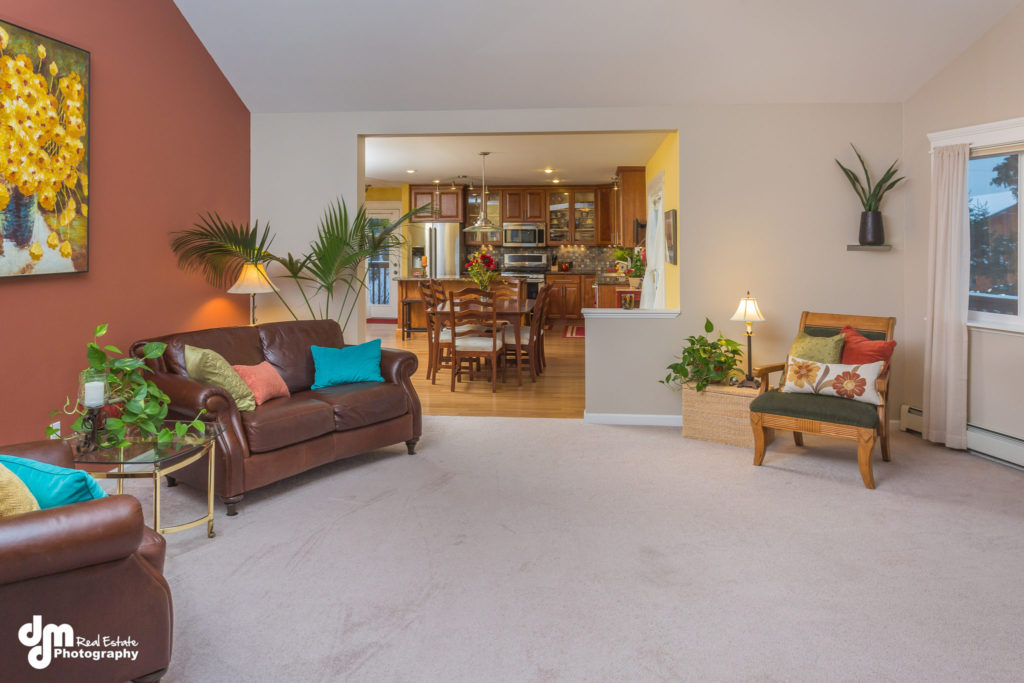 2.  DMD Photography created a website and virtual tour for the home sale highlighting the photographs.
3. I  created a Facebook page for the home sale with photos and descriptions capturing the essence of what made this home so wonderful. I linked DMD's photo gallery, website and virtual tour to the Facebook page, and created Facebook ads to let specific audiences know about the home sale.
4. I created a video of the exterior and gardens for the Facebook page and YouTube to  create a buzz!
5. The realtor created a home sale website and flyers for marketing, which were also linked to Facebook.
This interconnected web of marketing helped get the word out and generate a buzz with buyers! Without great photos, buyers would not have been attracted to view the property in person.
Are You Ready to Build Your Home Selling Team?
This e-book gives you everything you need to know to select a great home selling team, including a home stager, Realtor and real estate photographer. Get the inside scoop on what to look for so you get the best. A great team can help you sell your house faster, for up to 20% more and with a lot less stress! Download now. Price $19.99.
Get Started with an Online Home Staging Consultation