Turkish style is warm and inviting, earthy and exotic. There is an abundance of warm earth tones with pops of beautiful color. lots of patterns and texture and there is a slightly more rustic feel. It is simple, soft and relaxing.
Turkey has ancient roots. The colors and textures of the land has inspired much of the art, colors and culture. Turkish elements are often used in Bohemian inspired designs.
Turkish style showcases Byzantine and Ottoman architectural styles and modern and classical motifs. 
Byzantine architecture had lots of exotic, sensual domes and  mosaics, that are graceful and filled with light. It is ornate, vibrant and rich in detail, warm and sensual. It often blends soft whites with rich colors.
If you love feeding and entertaining guests, this might be the style for you, as this is very important in Turkish culture and reflected in their designs.
Turkey is known for their Kilim rugs and decorative coffee sets.
One of my favorite sources for Turkish rugs is Kilim.com.  Get 5% off anything from Kilim.com with code nls2019 at checkout.
Turkish style is an example of global style Interior Design. Global Style Interior Design is all about telling the story of your life and adventures through your decor. Each piece has a story and becomes a conversation starter.  Treasures, old and new are displayed from various parts of the world and layered in a rich tapestry of color, texture, art and history.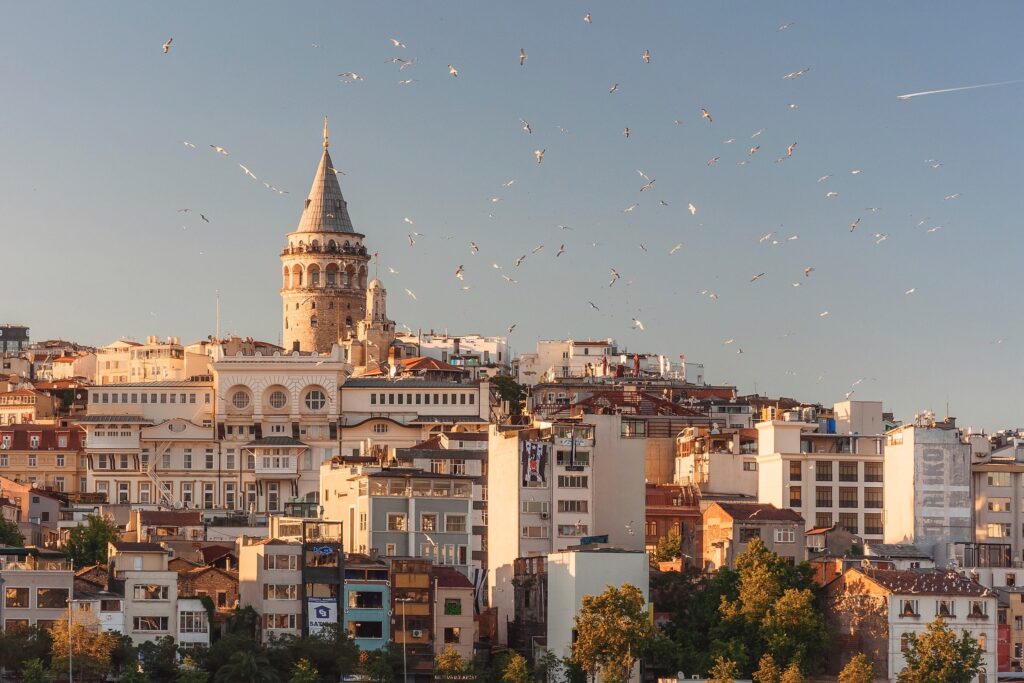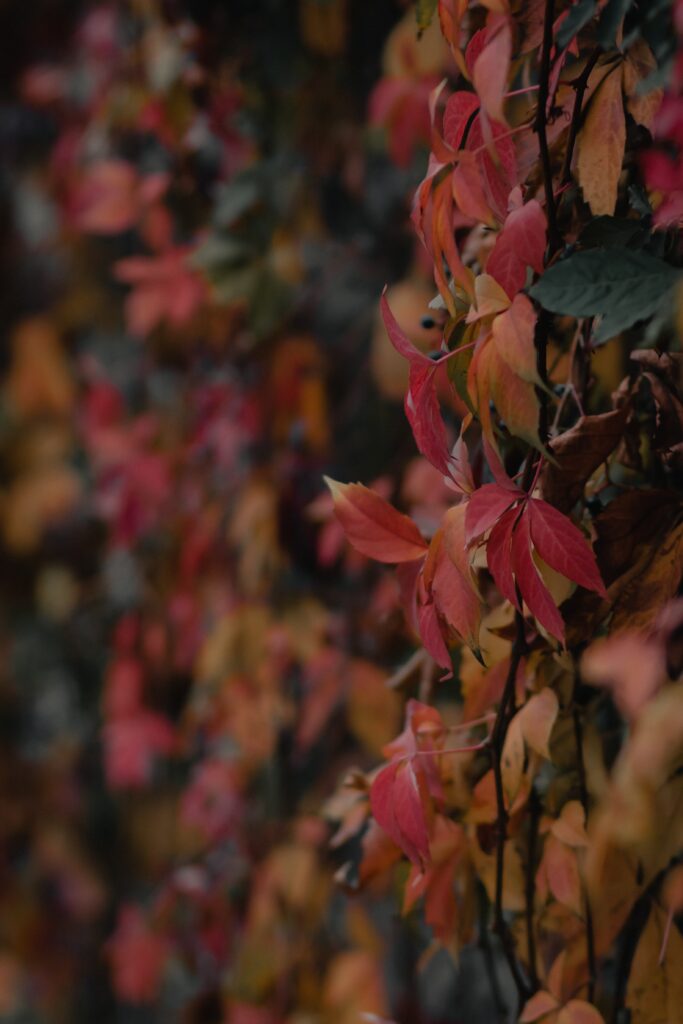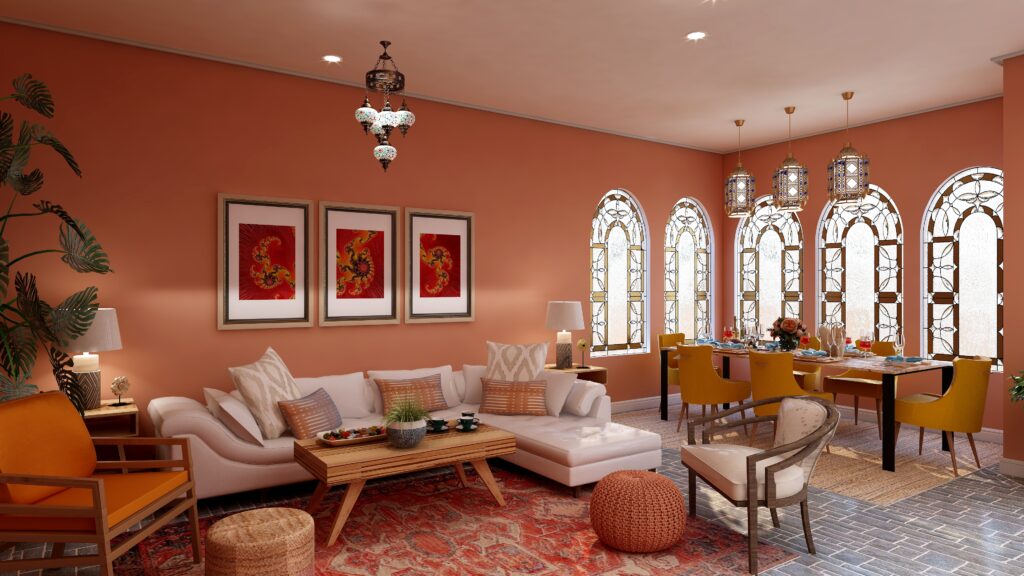 Above is an example of an Edesign I created using the photo of Byzantine architecture  and the Turkish area rug as the inspiration.  I also incorporated my Great Conjunction Fractal art into the design as the colors and shapes were perfect for Turkish Style.
The design highlights Turkish tiles on the floor, Moroccan lighting,  and a beautiful Turkish rug. Arched windows, and a Turkish chandelier add to the look.  Kilim inspired and global style pillows against a modern sofa create a nice contrast. The simple Bamboo tables have a rustic feeling and are eco-friendly.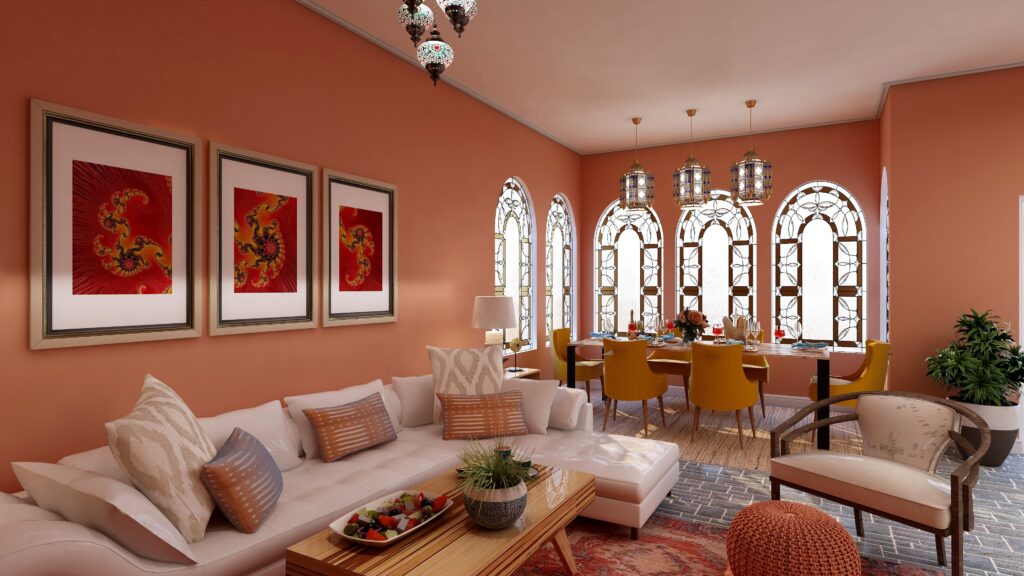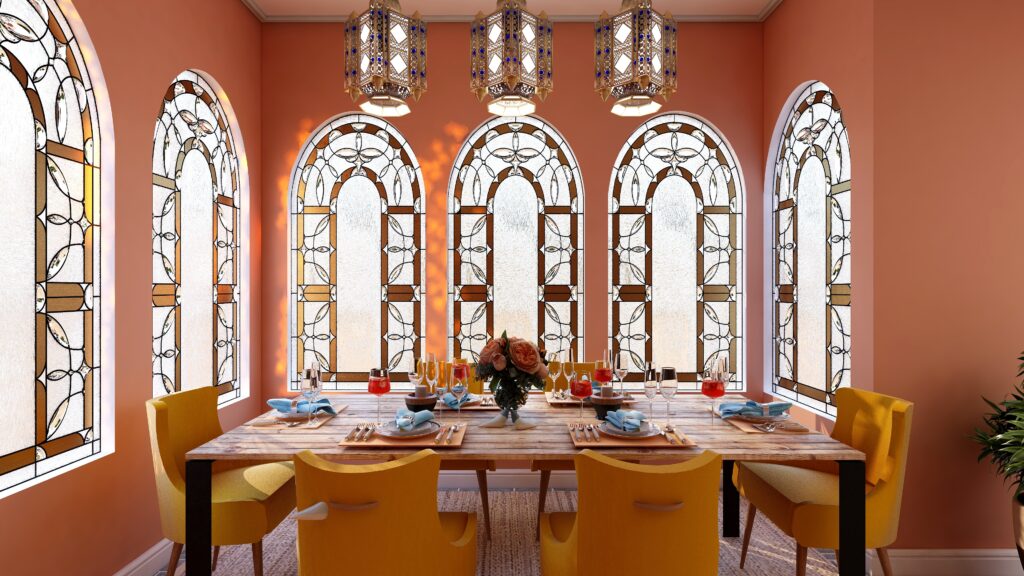 To get the look, you could go all out and incorporate all the elements or you can add some key elements to your existing decor.
If you want to get the look with more neutral colored walls, you could go with an off white or sand color to keep the look of the colors of the desert, and emphasize the grace and light of Byzantine architecture.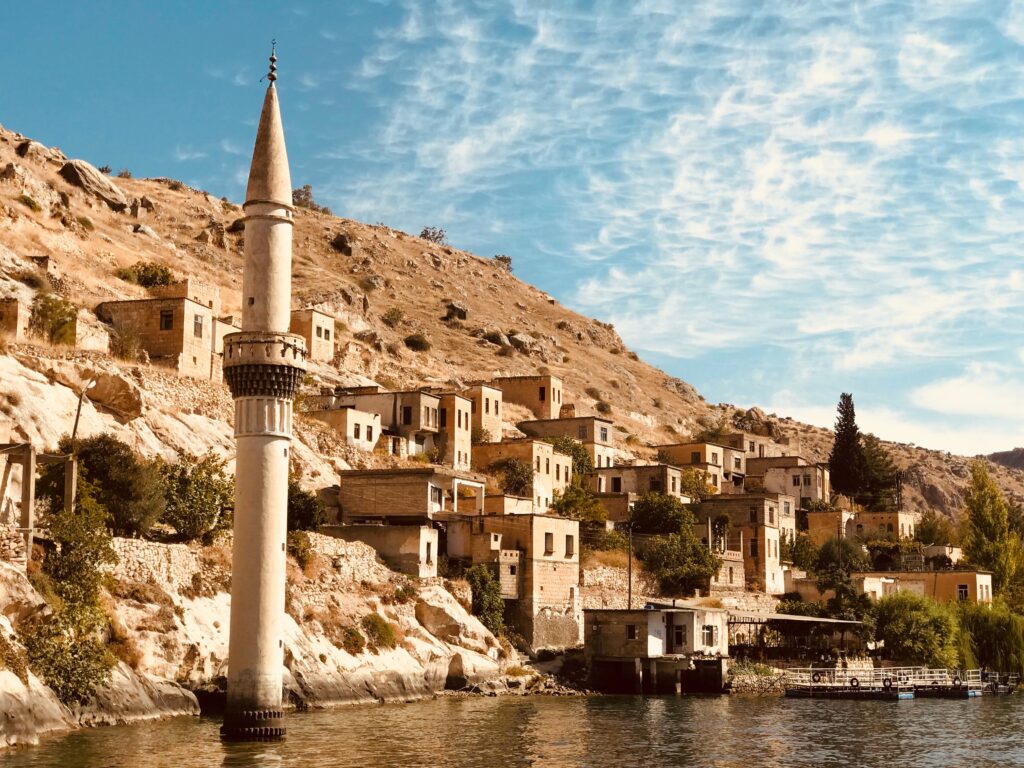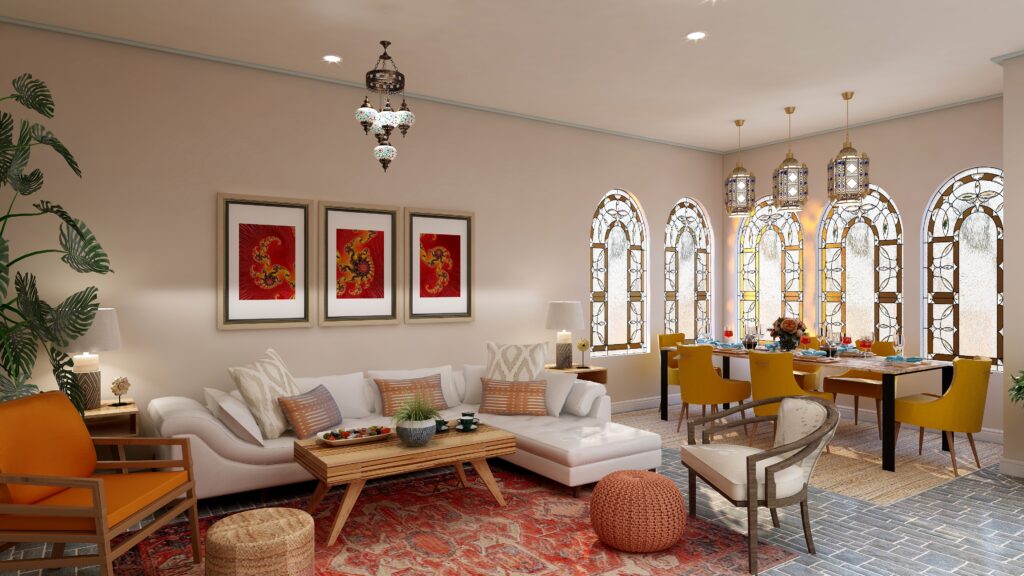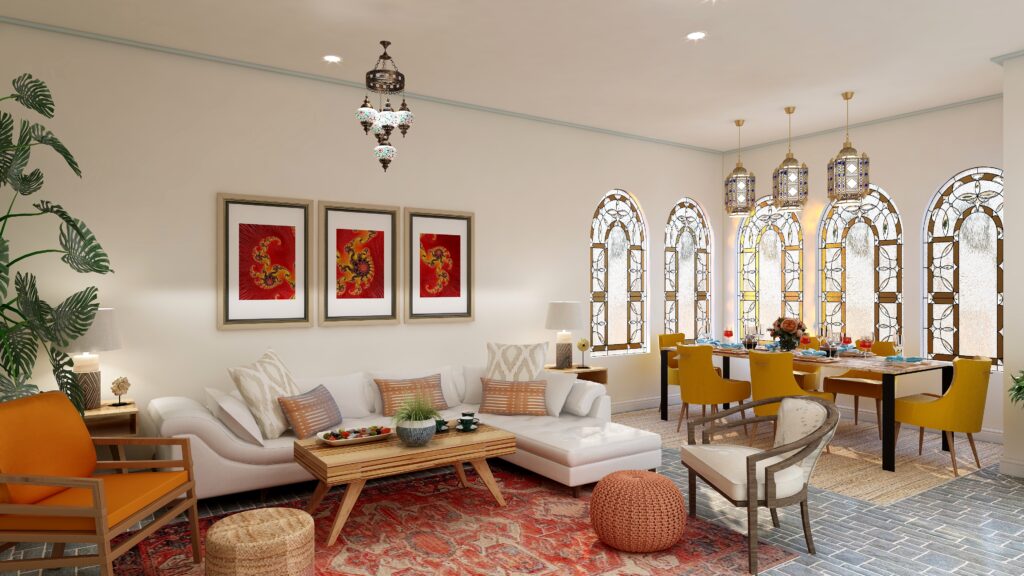 Here are some of the products or similar ones to what I used in my design.   Some contain affiliate links, which means if you purchase, they give me a small commission but it does not change your price. This allows me to take time to curate these products for you for free.
How is Turkish Style Different?
How is Turkish Style different from other global styles?  Learn more with me each week as we explore and compare a variety of global styles.
So far we have explored Greek, Moroccan, and Turkish styles. Notice the differences in colors, textures, lighting, art etc. between these styles done in the same room. Learn more in my blog articles, Get the Look- Global Style, Greek and Get the Look- Global Style- Moroccan.
 Your takeaway is that by changing some of the elements in your existing design, you can work towards creating a certain  global style. Or you can have a mix of elements for a more "Bohemian Style". More on that to come.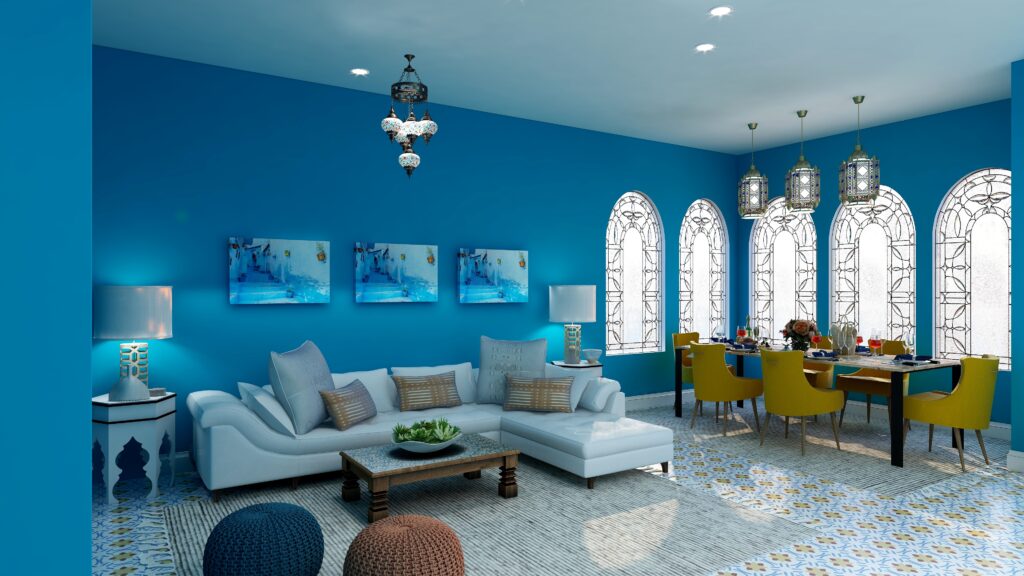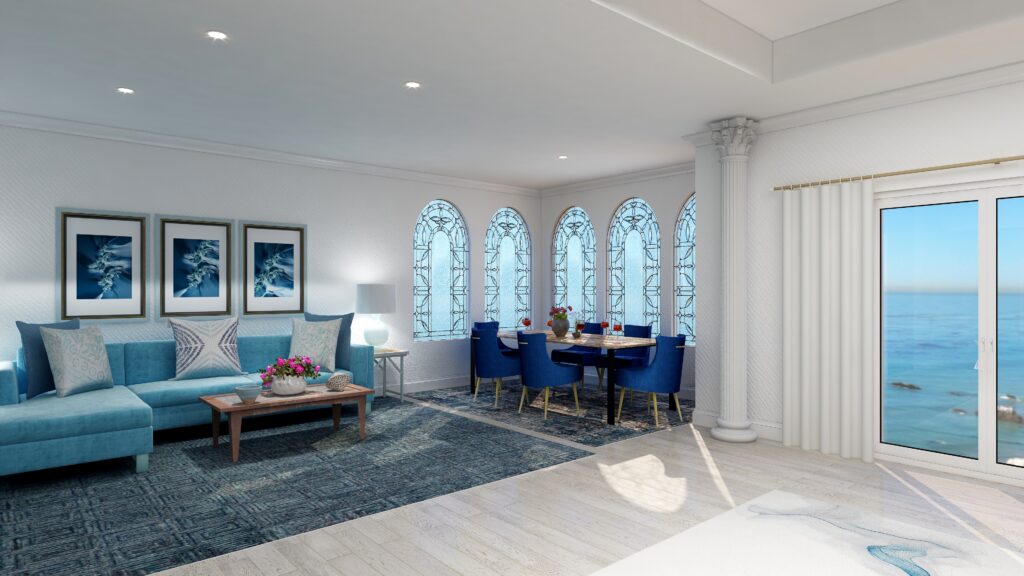 Let's Create Your Global Style Design
Are you ready for your house to go to the next level where your house looks great, feels great and supports you to be great? Imagine that. 
What's it like when you are living in the perfect space for you?
My philosophy of great Interior Design, which I call Aligned Design, considers three key factors; art, science and energy. The intersection of the three is where the magic happens.
Creating a space that envelops you in your vision of beauty and  color, while fine tuning the energy of your space to promote wealth, health, love and perfect self-expression aligns you with the universe, allowing you to live your best life so you can make a positive impact on the world. 
Global style Interior Design is part of the art of great design and one of things you are really going to love about creating the perfect space for you.
Curious about your Interior Design style? Take the quiz and find out.