We are all following a path to somewhere, hopefully to becoming the person we are meant to be, doing that thing that only we can do, that makes others lives better so they pay us generously for our service.
Sometimes we know the right path and sometimes we get lost or take the long way. 
Some seem to know the way intuitively, or  just want to blaze a new trail for themselves. 
They inspire us with ideas on which way to go in our own journey.
There are four people that have inspired me and shaped my direction the last couple years. I thank them for being the trailblazers in my life. Maybe they can help you.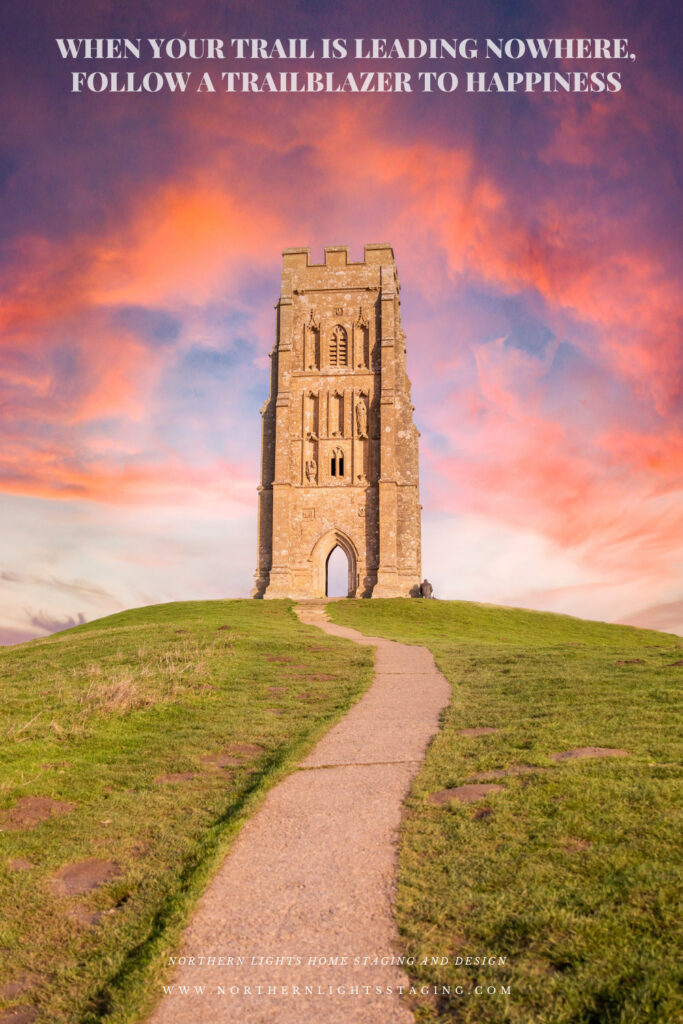 When I was younger, I wanted to be an Interior Designer. Fresh out of design school, I did some work in the field but got distracted by other adventures, travel and life. Later, I went back to school and got a second degree in wildlife biology, and worked as a wildlife biologist for 35 years.
In 2014 I decided to start a creative business and considered going back into Interior Design. You can imagine how things had changed in 35 years and what a challenge that would be to overcome. Not being one to give up easily, I found a way.
The following four trailblazers helped me make that happen and changed my life.
Note this post contains affiliate links, meaning I may make a small commission for sharing with you if you try their programs at no additional cost to you.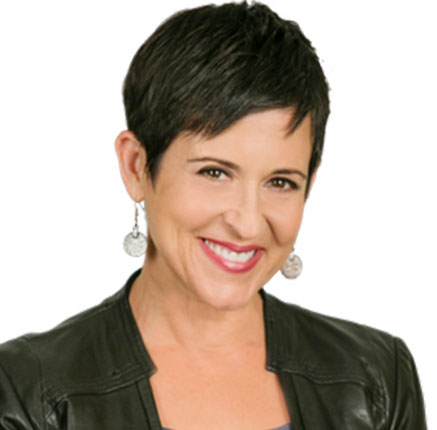 As I considered how to get back into Interior Design after so long, I discovered home staging. I thought learning to be a home stager might be a great stepping stone back into the design world.
I found Debra Gould's Staging Diva Home Staging Training Program online. Check out her amazing home staging courses.
Debra had a passion for decorating since she was a child but started her home staging career when she realized people would pay her to do what came naturally to her and what she loved doing! Sounds like a dream we all have! Since 2005 she has taught over 30,000 students how to make that dream come true.
Her training is fantastic and teaches you how to start and run a successful home staging business. An expert in marketing, business and home staging, she is also a fun and generous teacher and great mentor.
Debra is a marketing ninja and what she teaches I have seen proven true over time. Every time I listen to her course again, I learn something new.  
I continue to enjoy ongoing support and mentorship from Debra along with an amazing group of her graduates.   I highly recommend her courses. 
I incorporated what I  learned from Debra into my philosophy of Aligned Design and in my home staging services.  By aligning art (creativity), science (color science) and energy (emotional connection with buyers) in my home staging projects, I have had great success in helping my clients sell fast and for more.
Lori is a color unicorn. Her super power is taking complex concepts and theories and transforming them into clear and actionable ideas and strategies. She takes complex color problems and unravels them to create understanding and beauty for her students and clients.
She created and teaches a science based course on how designers and others can use color measurements to help homeowners and property managers choose the perfect colors. 
In my journey with  color, I finally "got it" after taking Lori's Four Pillars of Color training..  I understand why people struggle with picking paint colors and why it is inevitable that most people will "mess up" and make expensive mistakes if they do not understand how color really works.
This course changed how I approach everything I do related to design! Now, the science of color is a key aspect of my Aligned Design system which aligns art, science (color) and energy to make magic happen in your home.
If you love color and truly want to understand it better for your own enjoyment or your business, you can't go wrong with this course!
Interior Design Trailblazer
Jenna Gaidusek, a young entrepreneur who founded the Edesign Tribe  in August of 2018 inspired me to branch out more into Interior Design after being away from it for 35 years. I wondered how I could possibly catch up as times had obviously changed. She showed me that instead of going backwards to catch up, I could be a trail blazer with her, breaking new ground into the future of Edesign, working with clients online anywhere in the world, using the latest technology to create stunning designs, renders and an easy shopping experiences for our clients. The experience is above and beyond any you can get from a big box store, thanks to Jenna's training, innovative software and the supportive unique community she has built of designers worldwide.
Jenna teaches how to do social media advertising, marketing, work with clients, set up a self-hosted website, create beautiful renderings and make money with  affiliate partners.  Jenna  has built a beautiful, supportive tribe of designers worldwide as well as a working ecosystem of designers that help each other. 
The things I have learned as part of the Edesign Tribe have become a key part of the "art" or creative part of my Aligned Design system which aligns art, science and energy to create your perfect space.
If you are an Interior designer  that wants to add additional services. I highly recommend this! 
Transformational Coaching Trailblazer
I took his Transformational Coaching Program (TCP) and I can not recommend this program enough to transform yourself or your business from the inside out to be the person you are meant to be or to serve your clients better and make more money.  This is the best training course I have ever taken, hands down. Get on the Waitlist for the next TCP Program.
This training inspired my Aligned Design philosophy which aligns art, science, and energy in Interior Design. It is a key part of the "energy" aspect and how I use what I call Transformative Design to create your perfect space. 
Jim teaches that you need to BE the person you want in order to do the things you need to have what you want in life (Jim's BE, DO,  HAVE model), I incorporate that thinking into my Interior Designs, where we work together to determine who you want to BE and create a space that supports that.
Aligned Design Trailblazer
Now I blaze my own trail to create your perfect space with my Aligned Design philosophy, which aligns art, science and energy to create magic in your home through Interior Design or Home Staging.
My philosophy was built on the things I learned from the trailblazers above, mixed with my unique creative perspective, love of color and global style design.
I am happy to blaze the trail for you to happiness in your perfect space. Start with an Aligned Design consultation to develop your plan, and then we can work on individual rooms with some of my Edesign services.
Selling your home? I can help you sell fast and for more with home staging. The right colors can also increase the sales price of your home….or reduce it.
Find out more about your design style with this fun quiz.