Because you get what you pay for.
I know, you may have looked into hiring a home stager, but it turned out to be more expensive than you were expecting.
Have you fully considered what it may cost you not to stage? How about 10K on your first price reduction for starters.
Knowing you should stage it, you may have decided to just do it yourself. How hard can it be?
Home Staging Tasks You Can and Should Do Yourself
Yes, there are many things you can do yourself to save money and prepare your house for the market.   
You can clean like it has never been cleaned before! It will pay off.
You can declutter, and pack up 50% of what you normally live with.
You can repaint using colors that will help you sell your house for more.
You can do repairs and upgrades.
You can create great curb appeal by making sure your yard is clean, trimmed and everything is put away.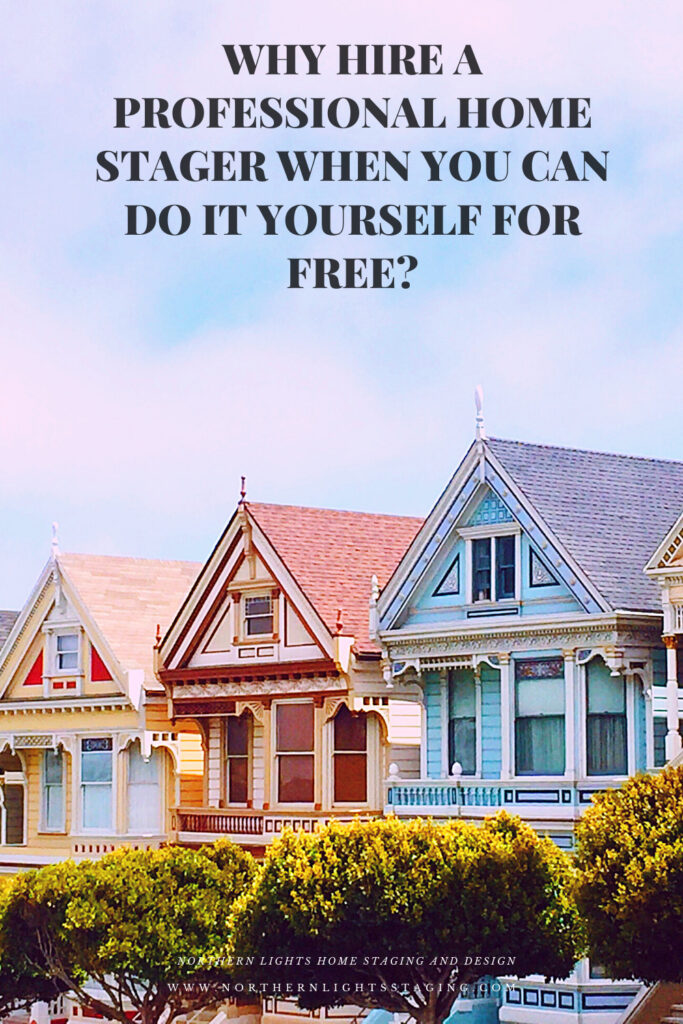 Do you know what paint colors will help you sell for more and which might decrease your sales price?
Do you know what things are best to pack up and what is best to leave out for staging? Most home sellers pack away too much or the wrong things.
Do you know which repairs and upgrades will pay for themselves and which ones wont?
Are you an expert on the market? Do you know who your target market is and how to emotionally connect with them through decorating, space planning and other things the pros are trained to do?
Can you see your home objectively with the fresh eyes of someone who has never seen the home before? Really? How is that possible?
Are you an expert at what a realistic price range is for your house and how your house should be staged for that price range?
Can you emotionally detach from your house as if it belonged to someone else, and see all the things in it with fresh eyes? Wow, you're good!
Are you up on who the different trades people are in the area that do a great job?
Are you an expert at decorating? How about decorating for buyers? That is a whole different thing.
Do you have an inventory or access to things to stage your home that look new, modern, and will highlight your homes best features for buyers? Considering you are moving; you are unlikely to want to purchase things that might be needed for staging.
Does your house have odors that you can't detect because you are so used to them that may turn buyers off?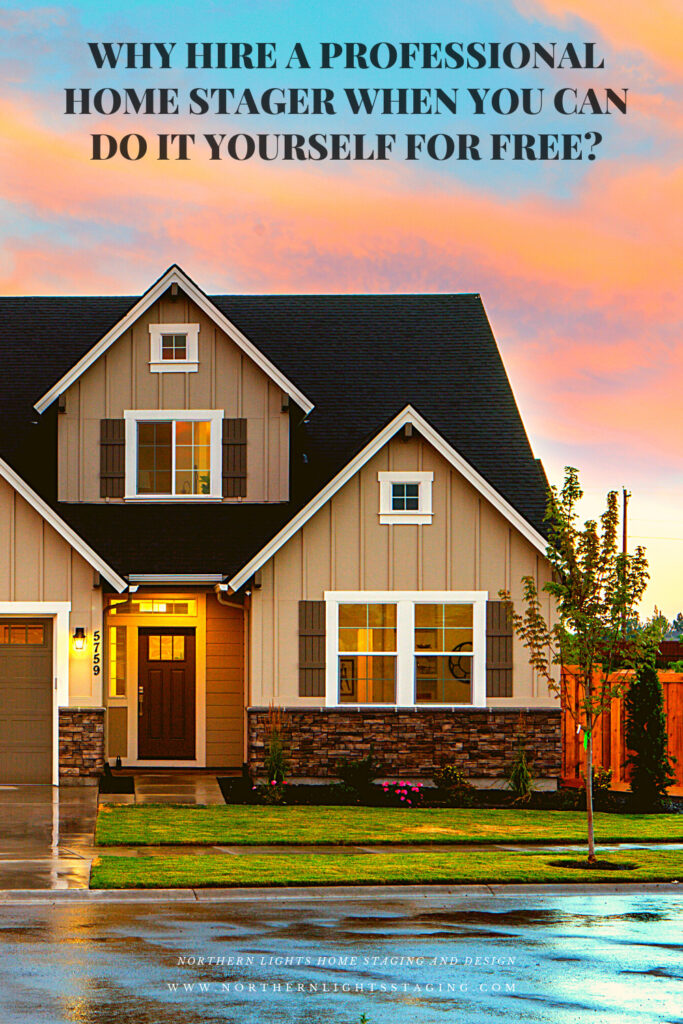 You may be tempted to do it yourself in order to save a little. Hiring a pro can increase what you can make on your sales price by tens of thousands of dollars. It can also cost you that if you don't.
Home staging always costs less than your first price reduction. Those are usually about 10k each time. That can add up to some substantial losses if your "home staging" is not up to par.
And how can it be, if you are not a pro. After all, you are probably a nurse, or accountant or IT person or whatever your profession is. Do you think someone with no training or education could walk into your workplace and do your job as good as you could?
How About Hiring a Cheap Home Stager?
Are you thinking, OK fine, I will hire a home stager and will look for the cheapest one?  
You could go with a cheap stager. Have you fully considered how much money you will be losing if their staging job does not result in a faster sale or a higher price? If it sits on the market for months, how many tens of thousands in price reductions are you willing to take?
A professional home stager is worth every penny you will pay. It is worth it.
Ready to professional stage your home so you can get the best sales price? Get started with a home staging consultation today.