Ever wondered what life as a home stager is like?
How I Became a Home Stager
Many years ago I got a degree in Interior Design, and although I used it on some jobs and always loved it, my life took a different path and I became a wildlife biologist. Three years ago, I decided I wanted to start some type of creative business. Working for the government as a scientist was not exactly feeding my creative spirit!  One day when taking one of those fun quizzes on Facebook, called "What is your true profession", the answer I received was "designer".  I started playing the "what if" game in my head, wondering what my life would have been like if I had stuck with Interior Design as a career. And then I thought, why not now?  I decided it would be the focus of my new business, Northern Lights Home Staging and Design.
While researching how to start a design business, I came across information on home staging. I really knew nothing about it and the whole concept of decorating a house to sell sounded fascinating. I thought it would be a great aspect of a design business.
Home Staging Training
After researching various home staging courses, I decided to take Debra Gould's Staging Diva course because it seemed to be the most focused on how to successfully run a home staging business, rather than just teaching how to decorate. And I am so glad I did!
The course was fantastic and I continue to stay connected with Debra and other stagers from the class through coaching and conference calls. Part of the journey I love is the wonderful generosity, community and friendships I developed with this group of amazing creative people. Some have taken me under their wing and served as mentors when I was just getting started, and others I continue to collaborate with, developing products, articles and brainstorming ideas to make our businesses better.
Life as a Home Stager
After starting Northern Lights Home Staging and Design, I found my life as a home stager is fun and rewarding, and it feeds my creative soul with the great benefit of helping others. I love walking through a house during a home staging consultation, and on the fly determining all the things that can transform the house, make it look beautiful, connect emotionally with buyers, and help my clients. It is like an improvisational home staging dance. I also love staging vacant homes, where I have a blank slate and can do whatever I want! I love working with occupied homes, where I can see the story of the home owner, and bring out the beauty that is there by bringing a fresh eye, highlighting the important things the house wants to show. When you listen, the house speaks to you and tells you what makes it special. I love it when I am done with the staging and the home seller says "Wow, I wish we had been living like this all along…maybe we shouldn't sell"!
Unexpected Benefits of Becoming a Home Stager
And there were some totally unexpected benefits as well. I have another business, a bed and breakfast which I started in 2002.  Once I started learning how home staging is an amazing a marketing tool that connects with buyers, I wondered if I could apply the same concepts to my bed and breakfast. I did some experimenting and found that it at least doubled my bookings and income and helped me attract my ideal customers. It transformed my business. And, doing this added a specialty niche for my staging business to help others with vacation rental properties with home staging.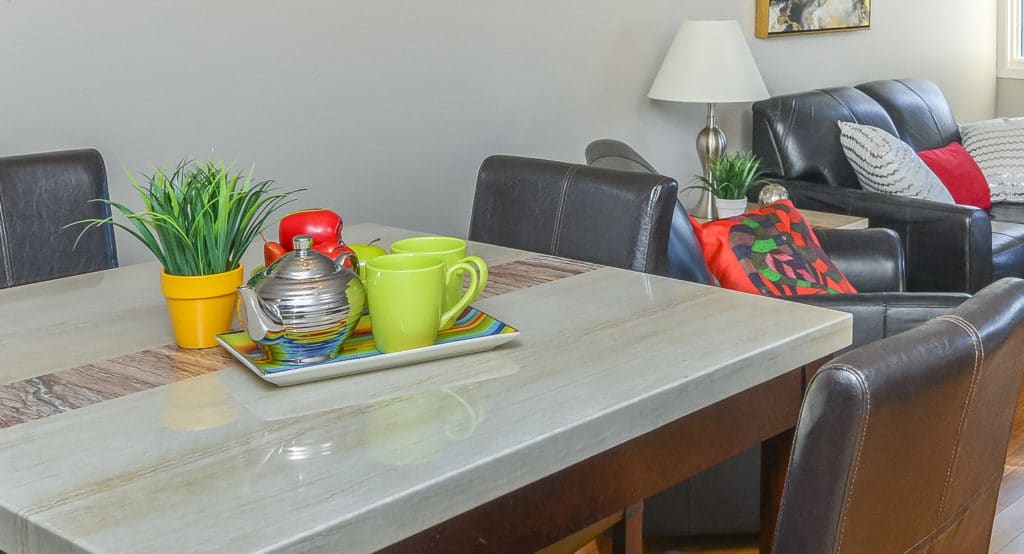 From my home staging course, I learned or was inspired to learn all kinds of new things including designing my own word press websites, creating video for advertising, how to write a blog and create a newsletter, how to publish articles for magazines and do radio interviews. I also was inspired to continue my education and become a color expert and strategist, and add color consulting to my list of services. The home staging training opened so many doors to learning that helped me in numerous aspects of my life. And I think it is just the beginning!
It all gives me joy. And like any business, while there are times when business can be slow or clients can be difficult, it is all worth it and I am so happy this is what I am doing. If you are someone that has wondered about being a home stager, I say, GO FOR IT!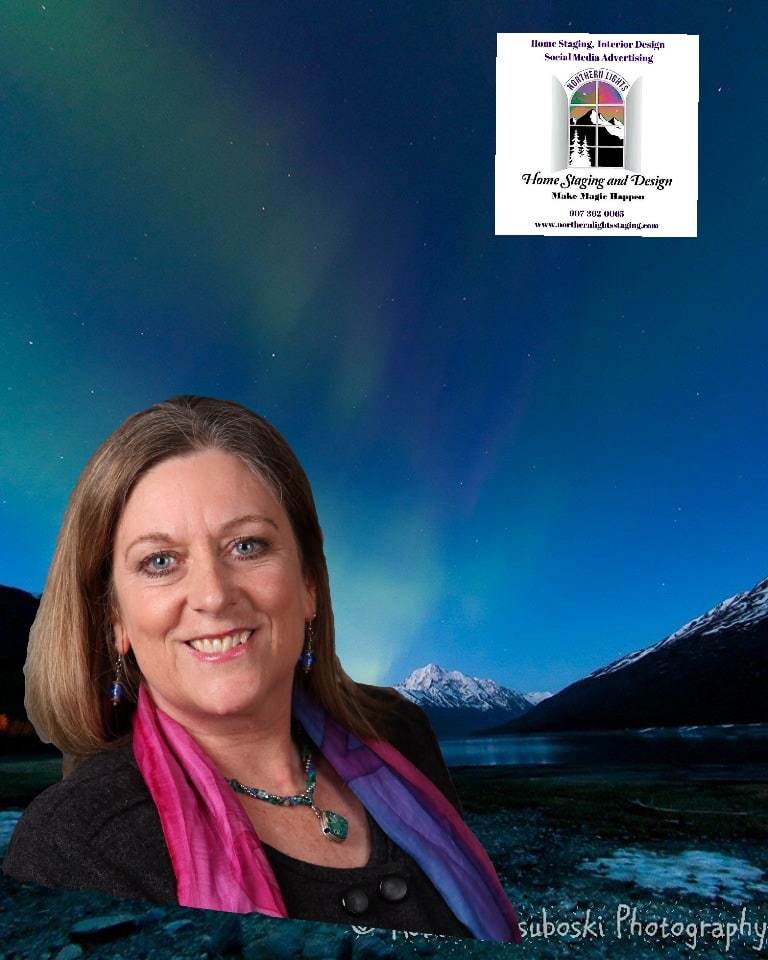 Call 907-362-0065 today
 info@northernlightsstaging.com