Welcome to Saturday Night Live Art Shows. I'm Mary Ann Benoit, an energy artist and Interior Designer from Seward, Alaska.
Energy art portraits express who you truly are when you shine your light. I created this fractal art piece, inspired by this photo, to express Joan Marie, a Visionary Artist of Joan Marie Art, shining her light to the world. 
What do I see in this photo? 
A huge heart exploding with creativity, joy, and love. A spirit filled with fun, colorful abandon, and spiritual wisdom. In my art, I portrayed a butterfly, which is a symbol of joy. And hearts, for Joan Marie is living a path with heart, and doing what she loves. Joan Marie loves brilliant colors and is adventurous, energetic, and fun. With a triple-exploding heart that touches the world. A heart so big, it can not be contained. It affects everything around it. Healing itself and others in the process. 
Thank you for sharing your joy and love for the world.
Get Your Own Energy Art Portrait
Purchase your Energy Art Portrait
Tell me three words others would use to describe you, and three words you would use to describe yourself, and your favorite colors.
Send me a picture that really express who you are.  
I will create a few examples and check in with you once to see which you like best.
I will send you a framed energy art portrait of your favorite piece, in a black wooden frame, with an 8″ x 8″ image (total size 13.5″ x 13.5″) printed on Archival Matte Paper, The finishing is 1/8″ Clear Acrylic – Foam Core Mounting.
I will upload the high-resolution image, with or without your Photo (your choice) to my store on Fine Art America. Then you may purchase the design on other products if you choose. 
I will send you an artist statement of what I saw in your energy that I portrayed in the art.
Joan Marie provided this picture with her words (creative, imaginative, fun)  and favorite colors (pink, yellow, aqua).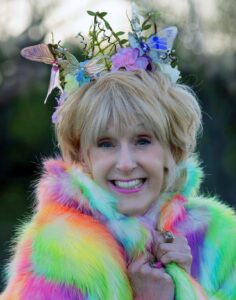 Here were three of the different designs I created, and selected the first one.
Here is what the framed art looks like of the final portrait that I would ship to her.
Here is the artist statement she would recieve.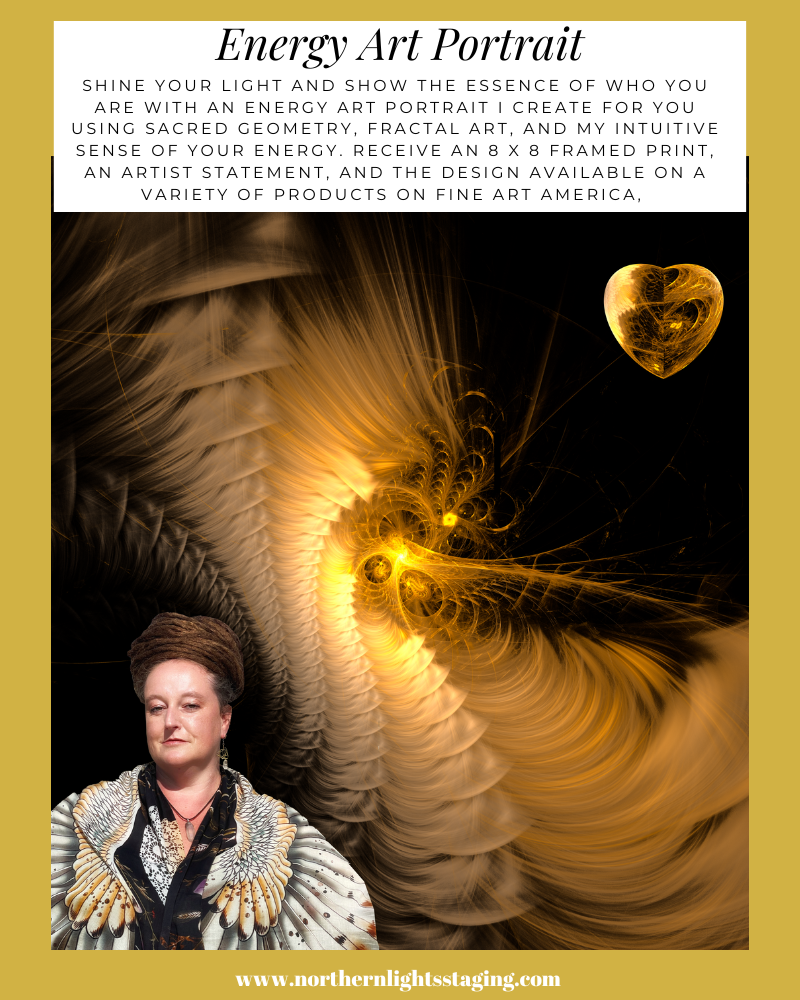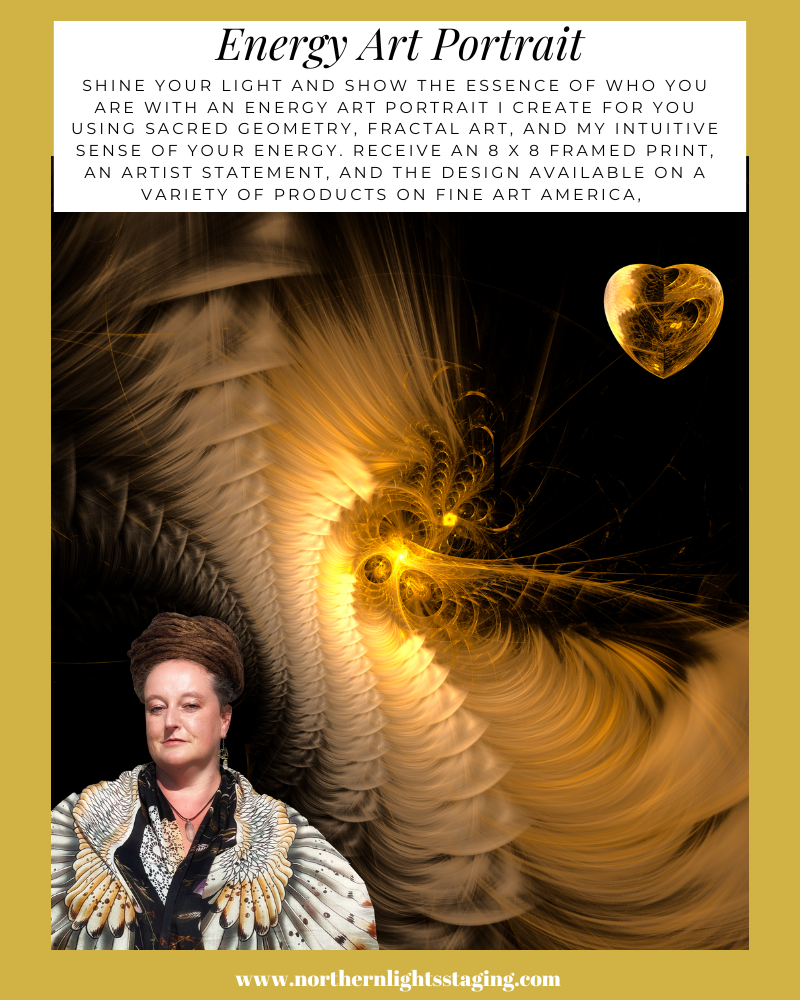 Fractal art is digital art I create on my computer. I love creating fractal art because it allows me to work with brilliant colors, interesting textures, and incredible detail. Learn more about how it is created in my Saturday Night Live Art Show, " A Passion for Purple" where I show some videos of the process. 
 Aligned Energy Art adds another layer of energy and meaning beyond visual beauty to create a space that is  aligned with who you really are ".
Are You Ready to Create Your Perfect Space with Art?
Isn't it time to create a space that is aligned with who you truly are?
My unique Interior Design philosophy combines:
The ART of beauty
The SCIENCE of color
The ENERGY of well-being
Art + Science + Energy = Magic
Get an Aligned Design consultation which includes an Interior Design, Color, and Energy consultation, and custom fractal art to tie it all together. 
When your space is better, you are better. When you are better, the world is better. The world needs you. Choose to create a space that is aligned with You.
What is Your Design Style?