I recently was invited to design some buildings for a new online university for the Edesign Tribe as part of a design contest.  I'll let you know if my design wins!
I had numerous buildings I could choose to design from but decided to pick the Wellness Center. To me, the foundation for all good design is feeling happy, healthy, and inspired.
The building structure was already determined, and my challenge was to create something that embodied "wellness" as I see it and that could nourish and provide health and wellness for a wide variety of beautiful, creative e-designers!
Wellness has become extremely important to me this year, especially since the pandemic began but even before that. I thought about all the things I do personally and are important to me for my own wellness. I identified 6 areas I think are important to make space for because I personally do this daily. I designed each of these areas into my Wellness Center design.
.
Here is the initial floor plan, incorporating the six areas.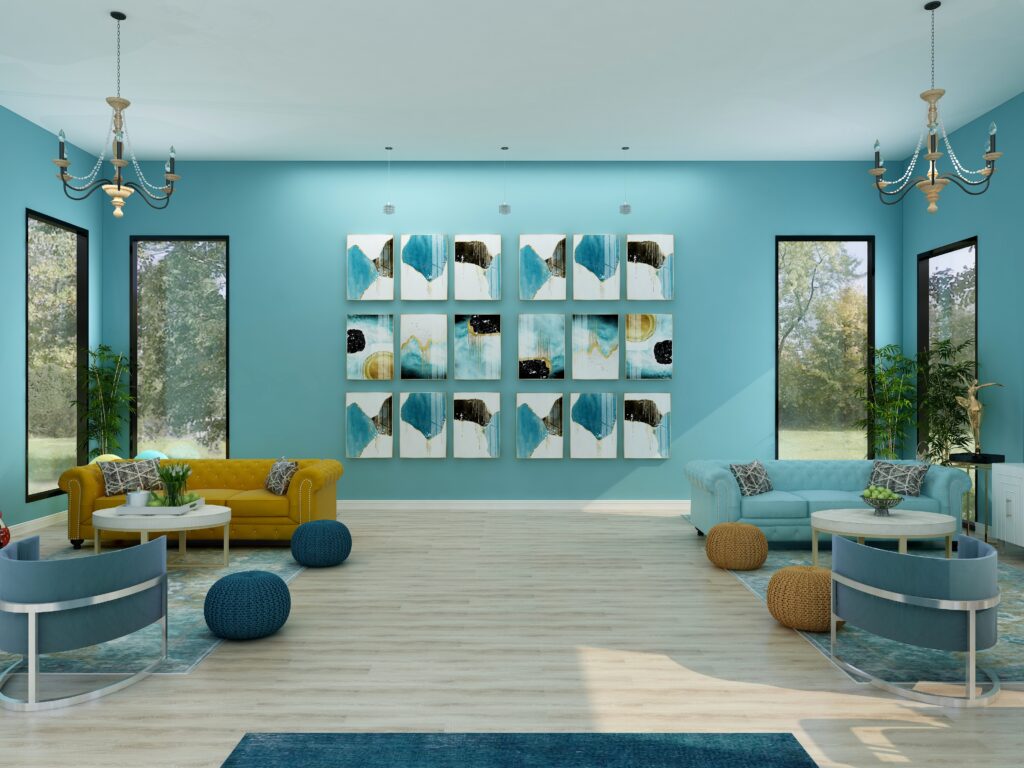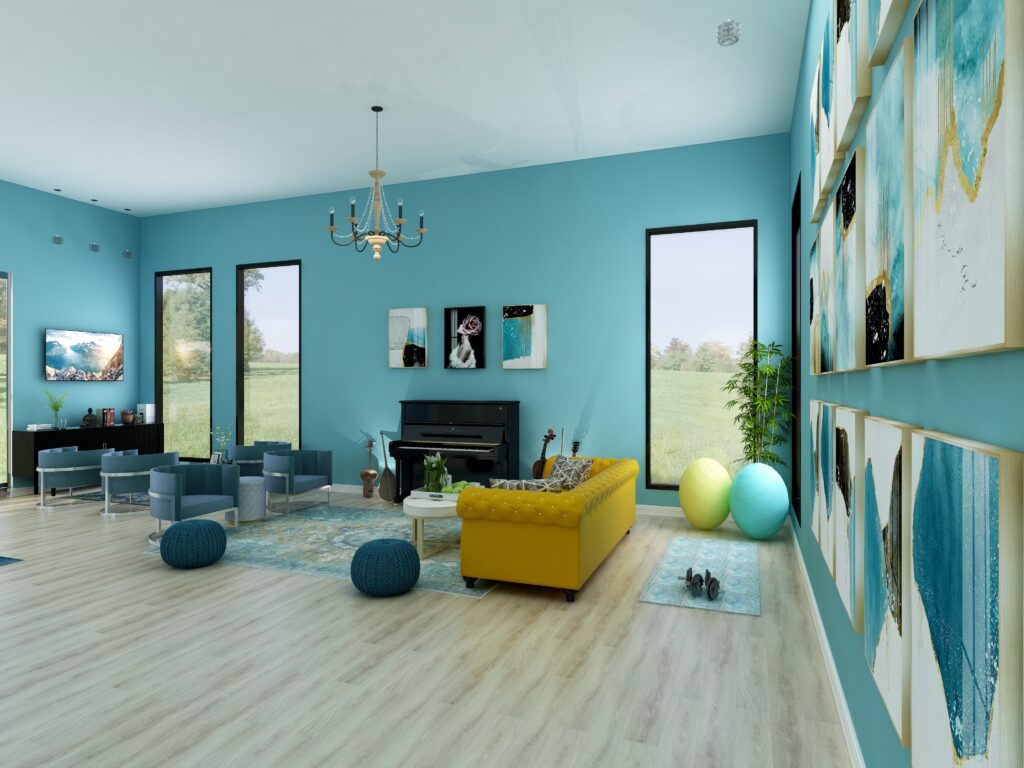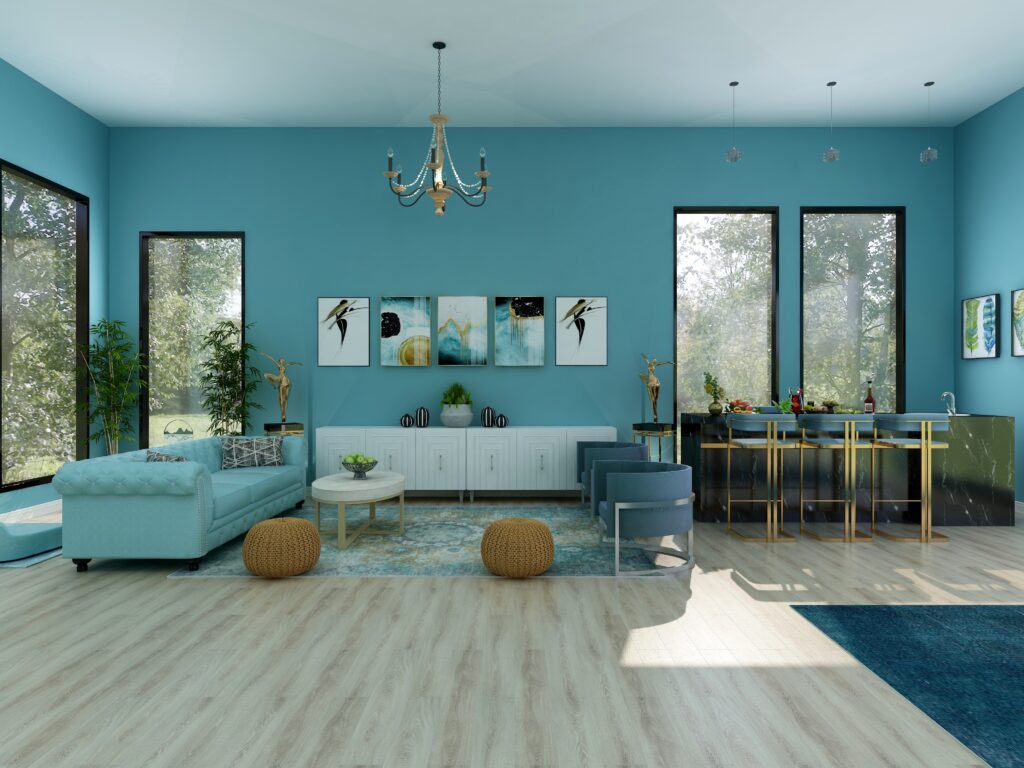 I start the day with meditation and reflecting on things that are important to me and what I want to focus on. I write in a journal, read and take time for silence. Select a comfortable, quiet and beautiful place to relax and enjoy the silence.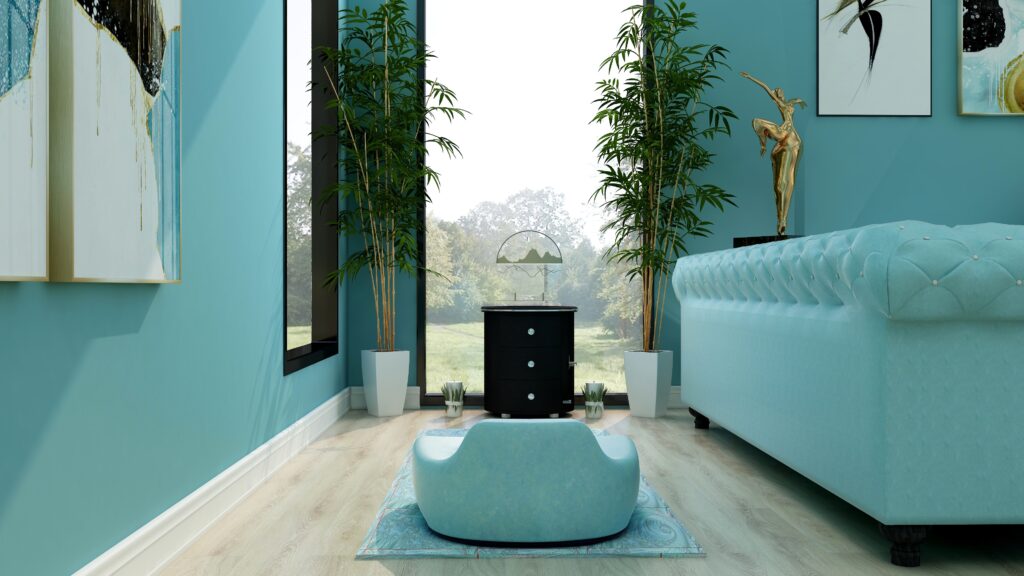 Every day I take time to learn something related to my wellness, whether it is listening to a podcast, watching a video, taking an online class, or reading. It is important to me to have an area to do this where I have books, a laptop and/or TV. The design below is set up with books,  and a TV to watch online videos or listen to podcasts.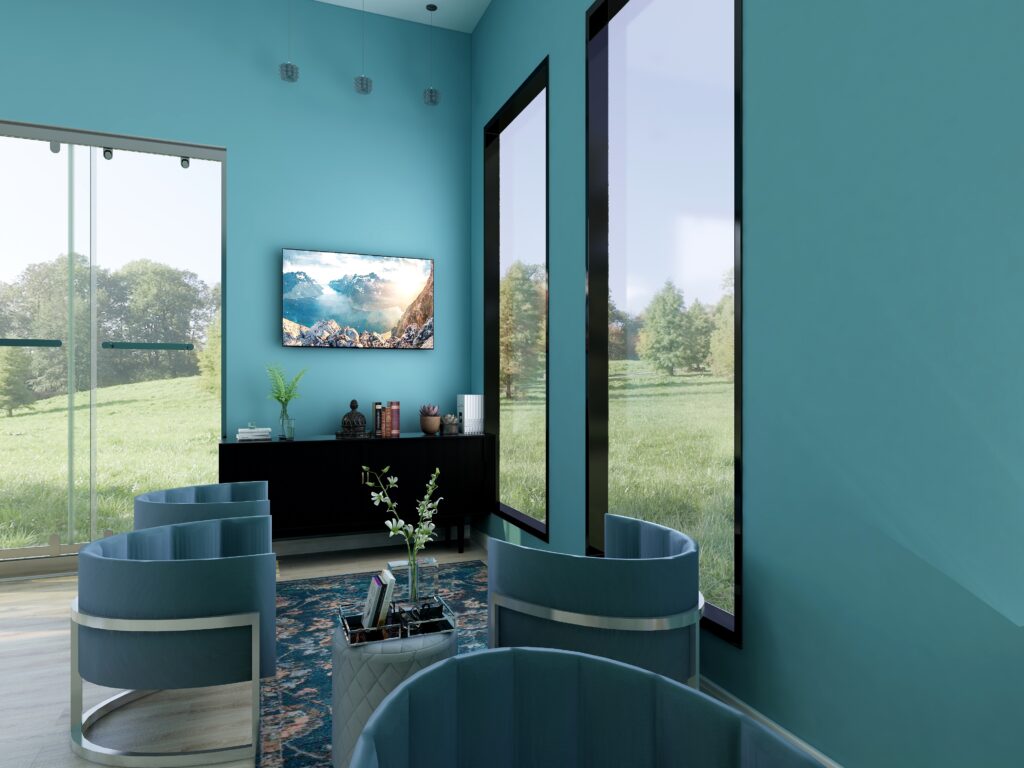 One of the key things that helps me stay healthy and well is eating whole foods, shakes, drinking lots of water and supplements. Whatever diet you are on, we all need a place to prepare the things that nourish us. The design creates a place to gather with friends and refresh yourself with a healthy drink or snack after going for a walk or creating an amazing design.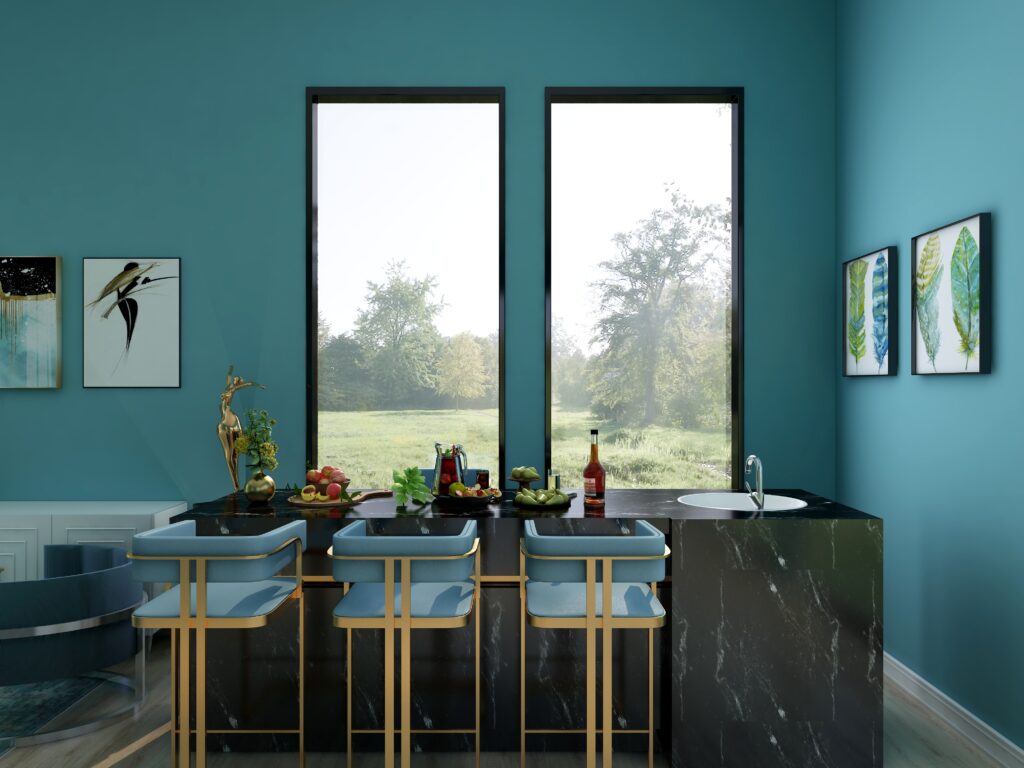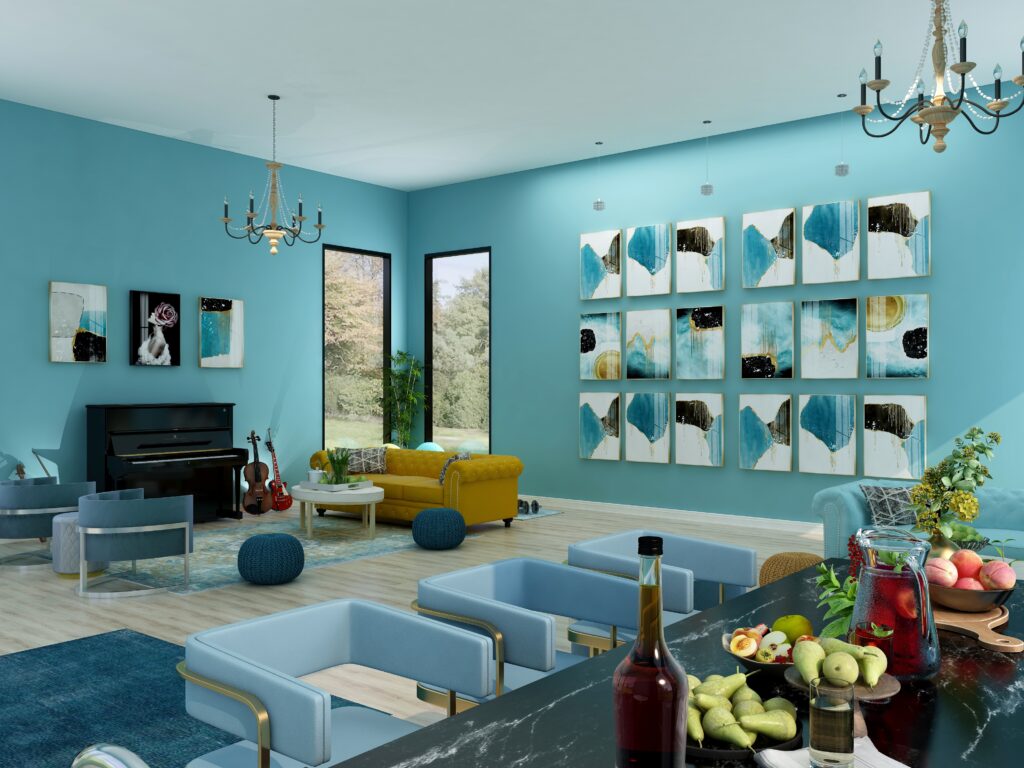 My main form of exercise, other than a daily walk is dancing. I take `online dance classes every day. This is one of the silver linings of the pandemic for me, is the ability to learn dance from instructors all over the world on zoom that I never had a chance to study with before. Dance is great for your mind, body, spirit and creative self expression. In the dance area below, the chairs and table can be moved out of the way to dance on the rug as well as on the hardwood floor. There is plenty of room for dance practices and performances, and to add live music in the adjacent area.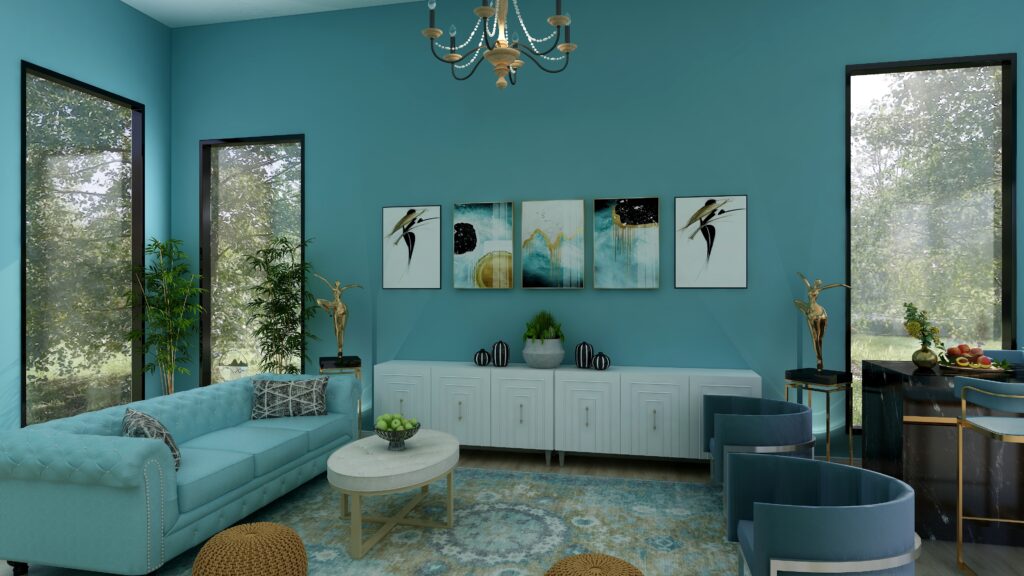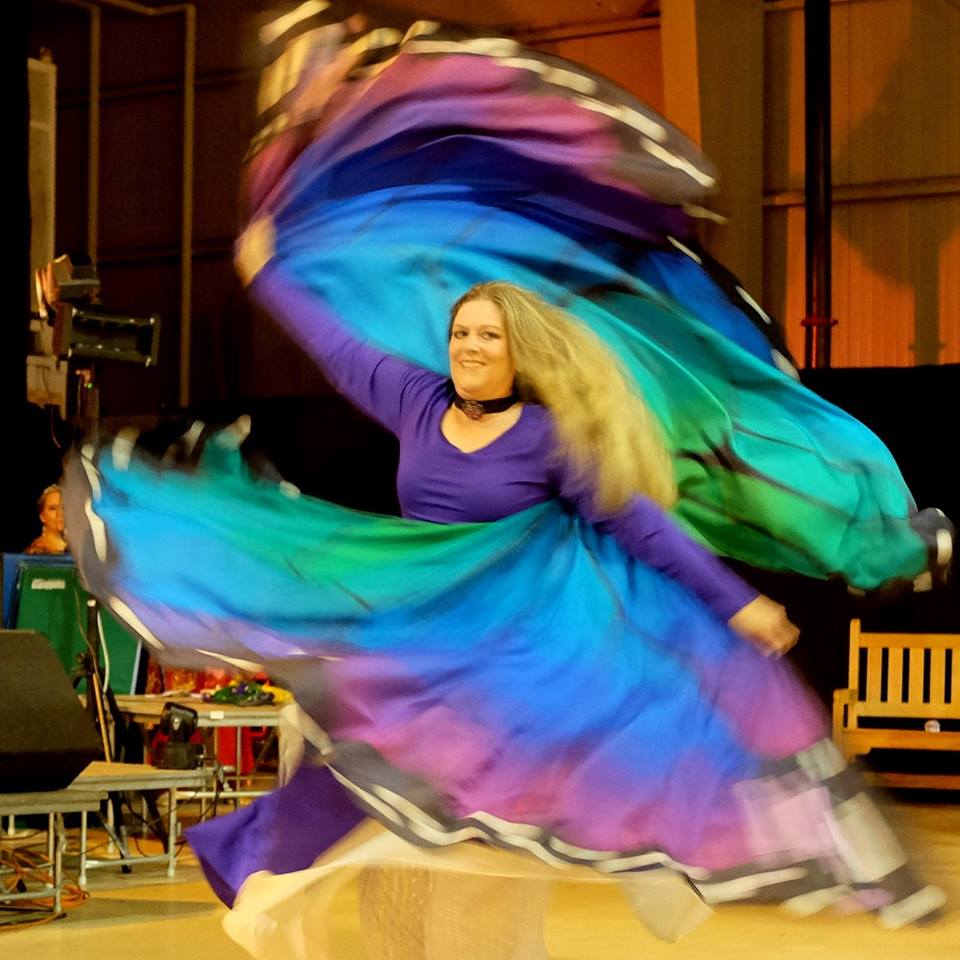 Music is important to our wellness. Whether you express yourself in your own song, or you play in a group and make that connection that happens when you all play as one and the magic happens, music is good for us. Every day I play my steel pan drum, and often play one of my many other drums from all over the world. What vibrations are you putting out into the universe?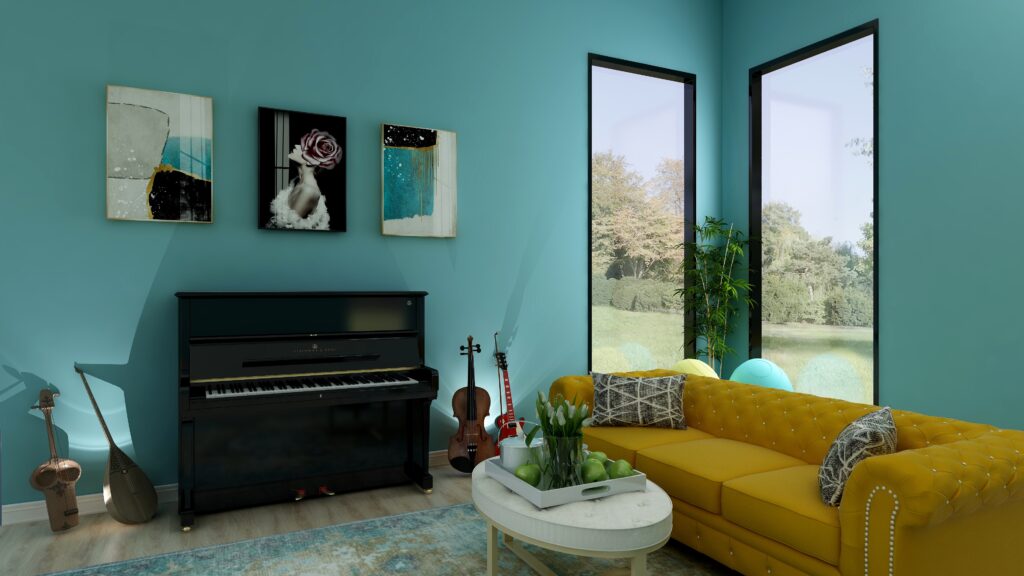 For fun, here are some pictures of me performing or modeling with a few of my favorite drums.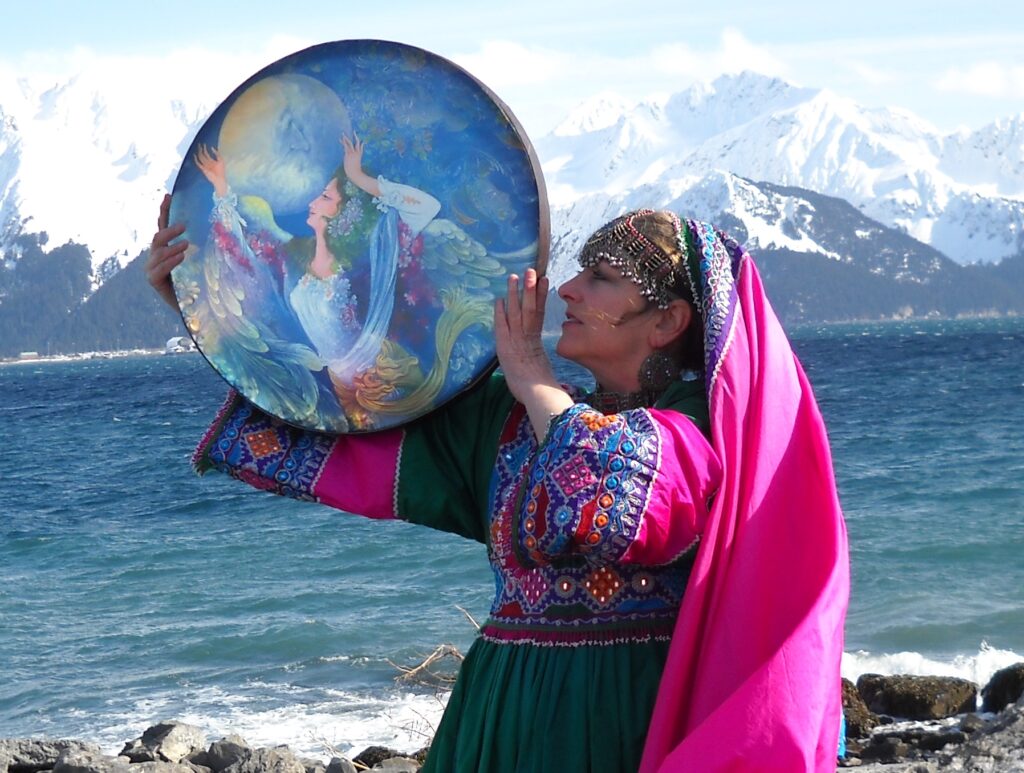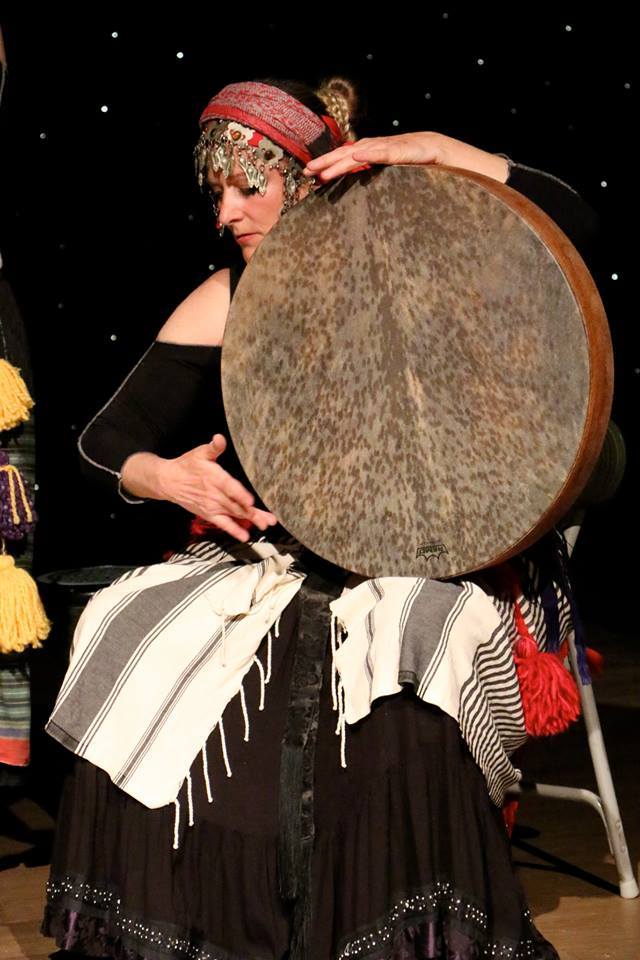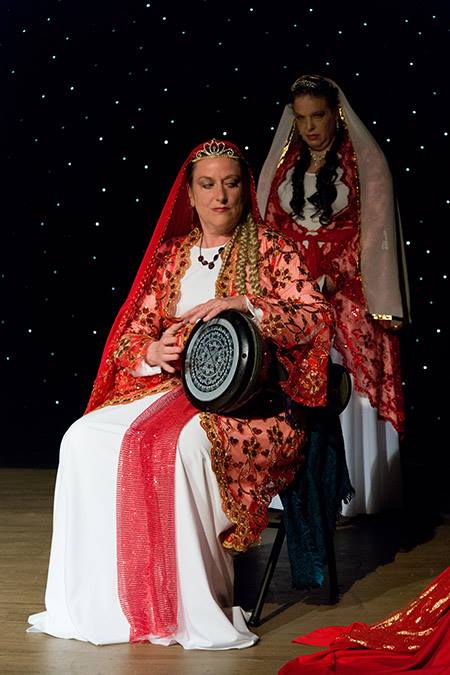 Strength Training and Flexibility
I believe being strong and flexible is essential to our health and well being. An area to do yoga,  stretching and weightlifting is important. It doesn't have to be large. Just somewhere comfortable, quiet and preferably with a nice view! Why not try working out with a beautiful yoga mat and leggings designed with my fractal art. See all my yoga mats and leggings at my store on Society 6.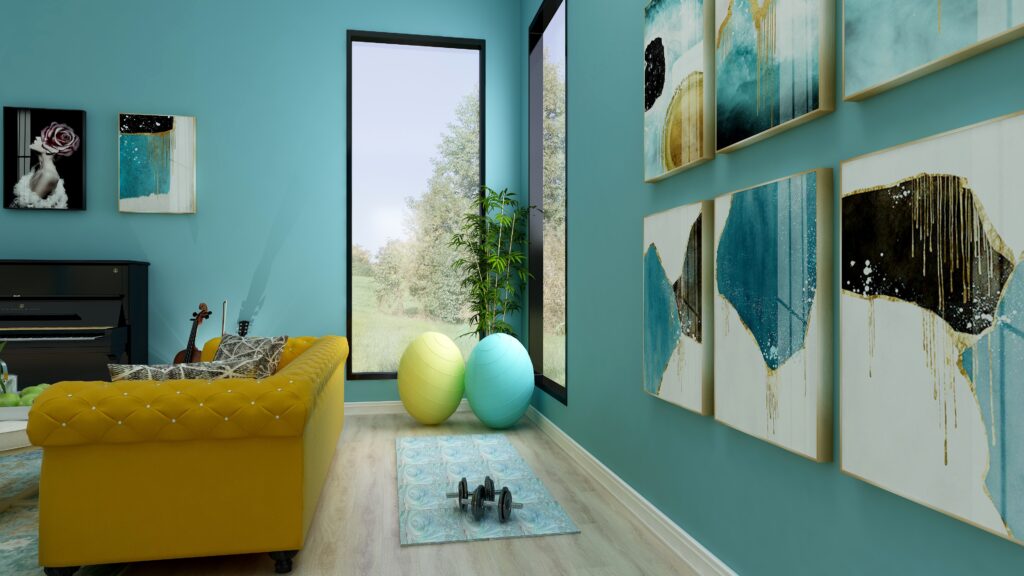 Take a 720 Tour of the Wellness Center
Take a 720 Tour of the Wellness Center
Do you like some of the pieces I used in this design? Shop the look. Some products have affiliate links, meaning I get a small commission for sharing at no additional cost to you.
Are you Ready to Design Wellness Into Your Life?
Let me help you create a space that nourishes your heart, body, mind and soul. Let's start with a design/color consultation which we can do in person or online.
Learn more about your Interior Design style. What story do you want to tell?