People often struggle with creating a great color scheme. In my last few blog articles we have discussed how you could take your favorite color, blue for example and create different color schemes. We explored monochromatic, analogous and complimentary schemes. Today, lets look at Diad!
A diadic or diad color scheme uses two colors that are separated by one color on the color wheel.
To create a diad with our blue (which is a blue/purple), we will add  blue-greens. We could always go the other direction and work with red/purple. We will try that in a future article.
With a diad, you are only using 2 hues, but you have a large variety of tints, tones and shades to play with. You can get dramatic or keep it simple based on the colors you choose, and highlight textures and patterns.
Below you can see the same design using various shades of blue/green paint and then "white flour". The design is more dramatic with saturated wall colors and more relaxed with a neutral wall color.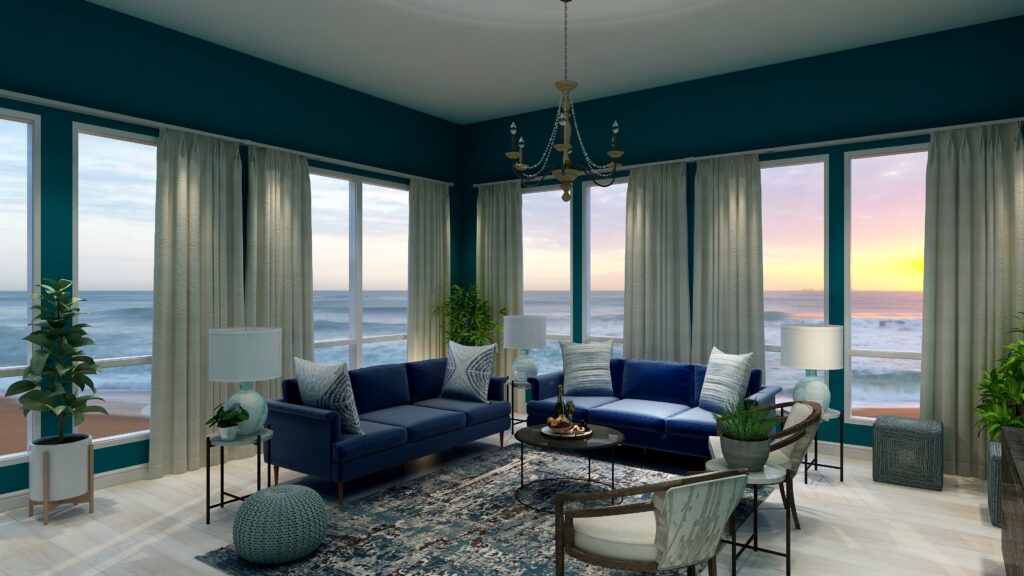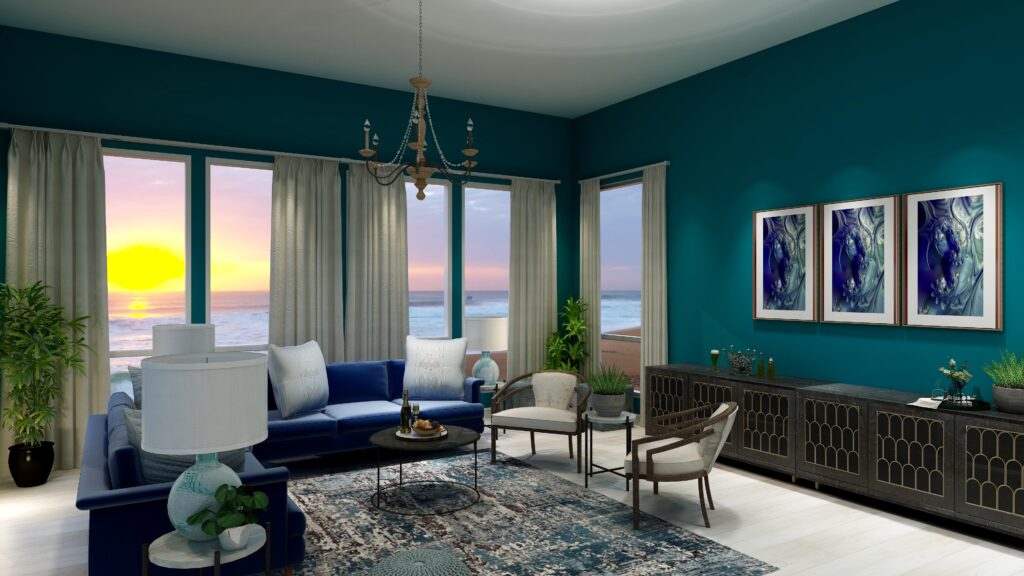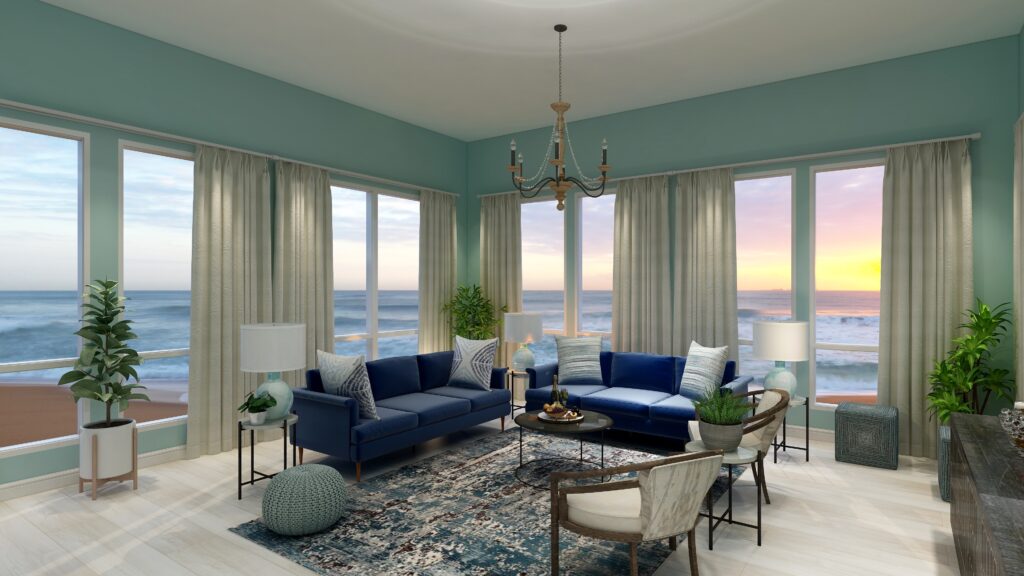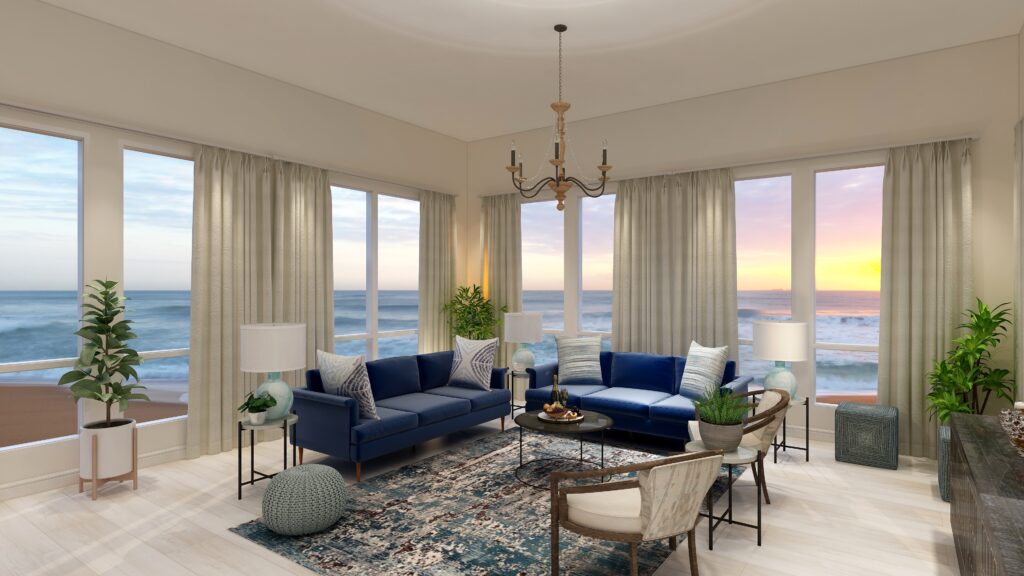 Check out  the pieces I selected for this design. Some include affiliate links, meaning I receive a small commission for sharing at no additional cost to you.
I selected pieces of various materials with different textures and patterns within the 2 hue families. The design includes my own original fractal art, called "Night Dive". I called it that because it reminded me of what it looks like underwater when diving at night, and the magical colors and textures of the water. 
Benefits of A Diad Color Scheme
A diad color scheme is relatively easy to put together. Pick your favorite color and find it's neighbor, skipping one hue family on the color wheel. 
Diad color schemes can be really dramatic or relaxing based on the saturation and placement of the colors you choose. Very nice for living rooms, dining rooms and areas that you like to entertain. You could try the more relaxing color combinations in a bedroom, especially if you are using blues and greens.
 Diads are simpler color schemes, similar to analogous schemes that offer opportunities to highlight more texture and pattern in your design.
Create Beauty with Color in Your Space
EACH MOMENT IN LIFE IS YOUR CHOICE.
YOU HAVE THE OPPORTUNITY TO SURROUND YOURSELF WITH BEAUTY RIGHT NOW.
OR NOT, IT'S UP TO YOU.
EVERYTHING IS EASIER WHEN YOU LOVE YOUR SPACE.
What is Your Global Design Style? Take the Quiz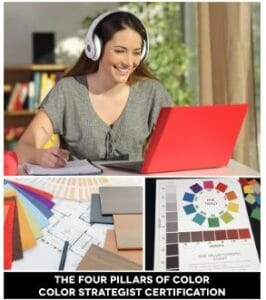 Click on the picture to find out more about the best training class on color available, the Four Pillars of Color!.