Your choice of art shows people who you are. Are you colorful and exotic? Free-flowing and fearless? Do you love the beautiful details? Do curves appeal to you more than straight lines? Is the journey more important than the destination? Do you like to make a dramatic statement? Do you love texture and movement in art? Do you think Mother Nature is the best designer?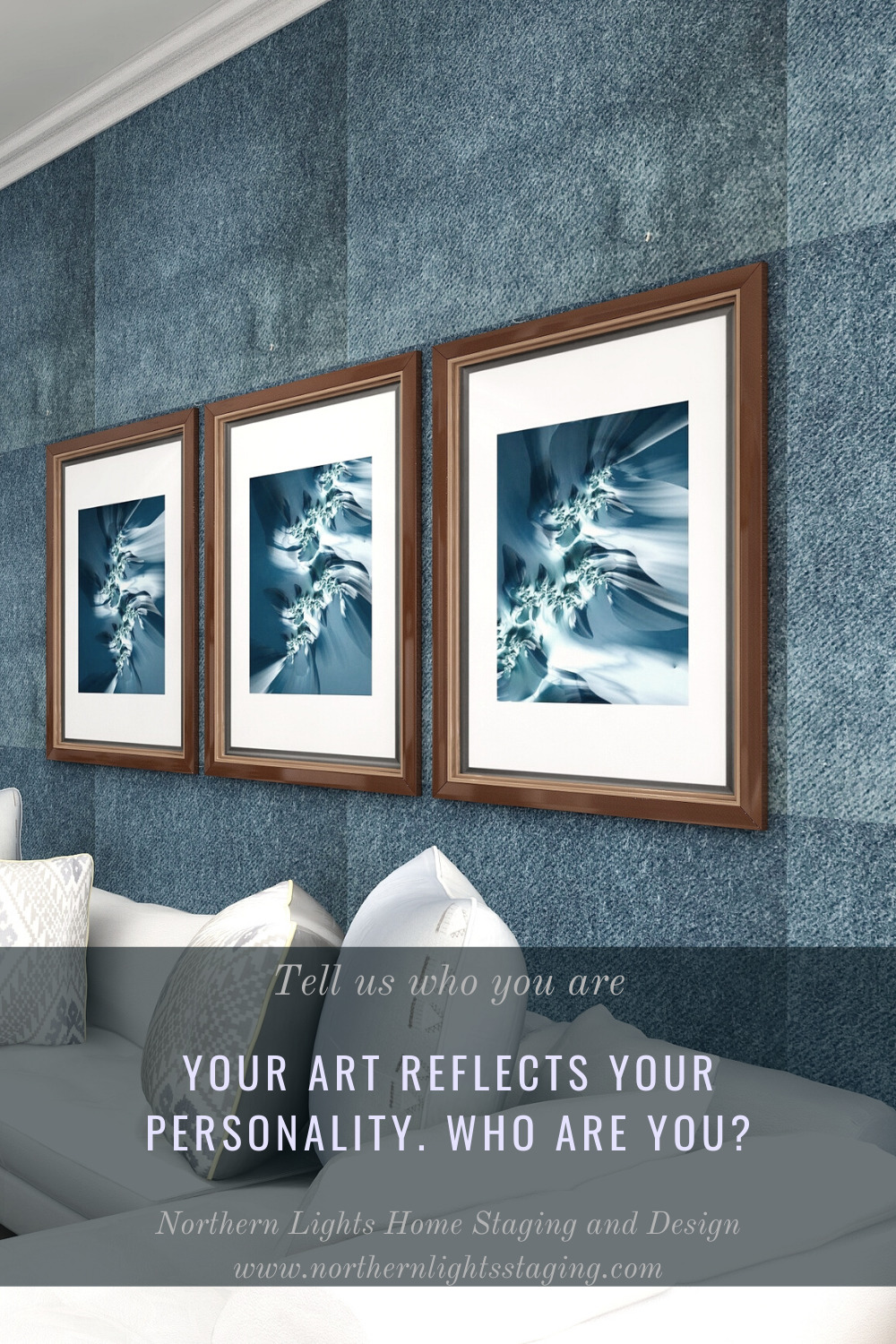 An art form I love to work with and may make your heart sing is called fractal art. I create it on my computer and and then use the designs for one-of-a-kind art and home decor.  I love working with brilliant colors, textures, and detailed spiral and other patterns.
Fractal art is algorithmic art created by calculating fractal objects which can create still and moving images. It is digital art or abstract art created by math.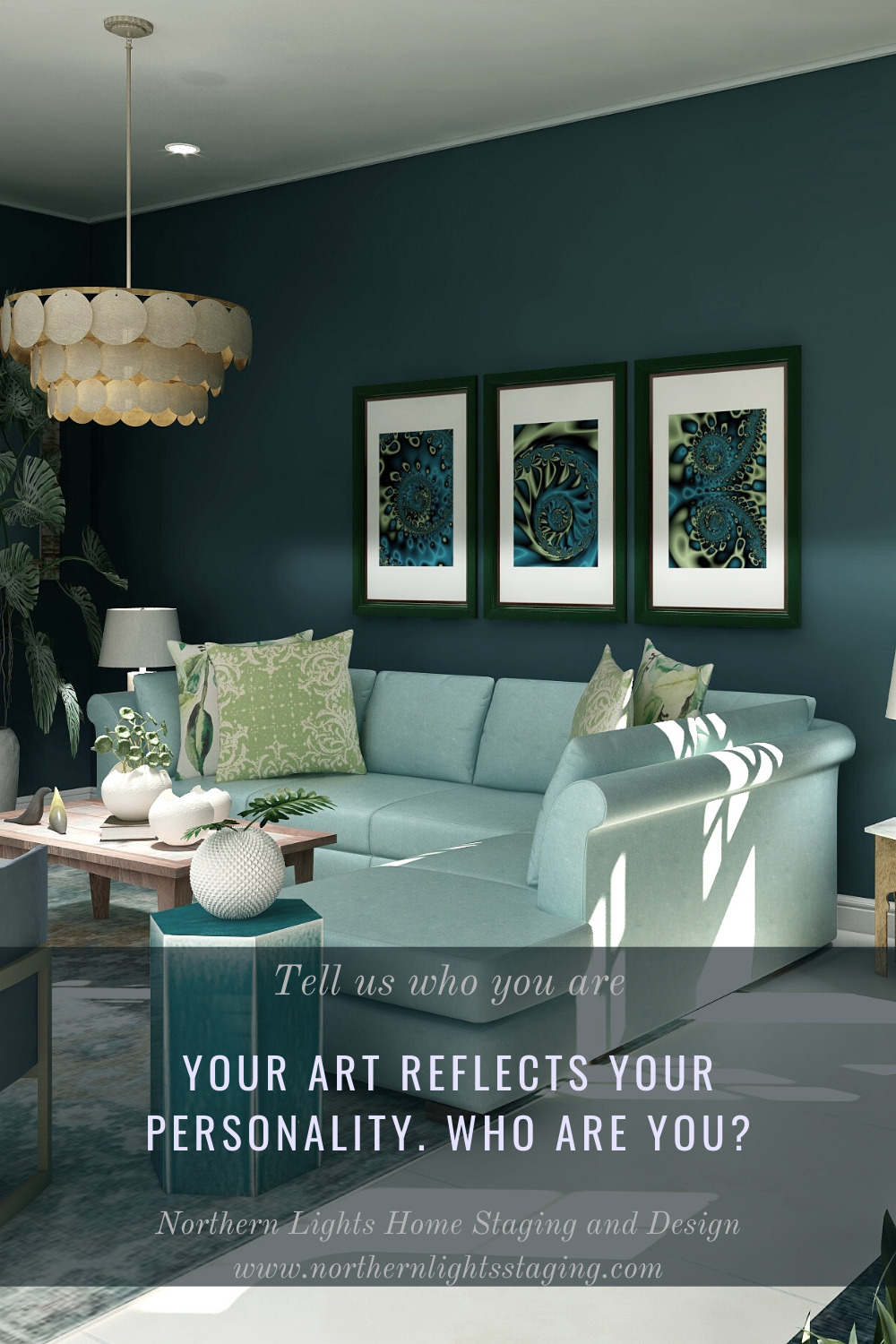 Creating fractal art is like traveling through a kaleidoscope that has no beginning or end. Working with fractal art is a little like meditation and color therapy mixed together. When traveling, I find a place to stop and stay awhile. There, I can manipulate the color, texture, light, shine, spectrum, hue, and other elements until I have created the perfect space, and then I save it as an image.  I could never replicate it. It is impossible to ever find that place again, like finding a  drop of water in the ocean. That is why each piece is one of a kind.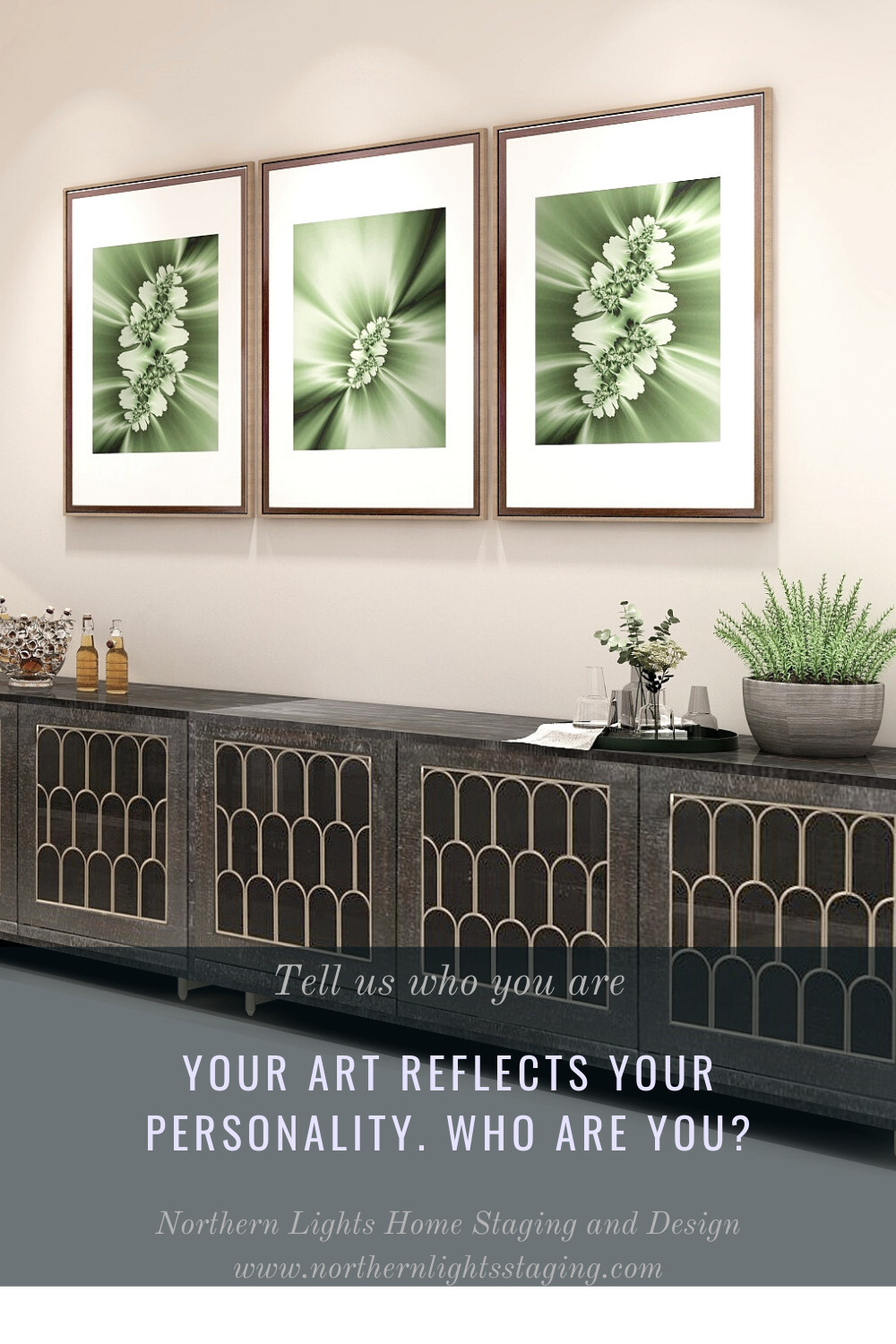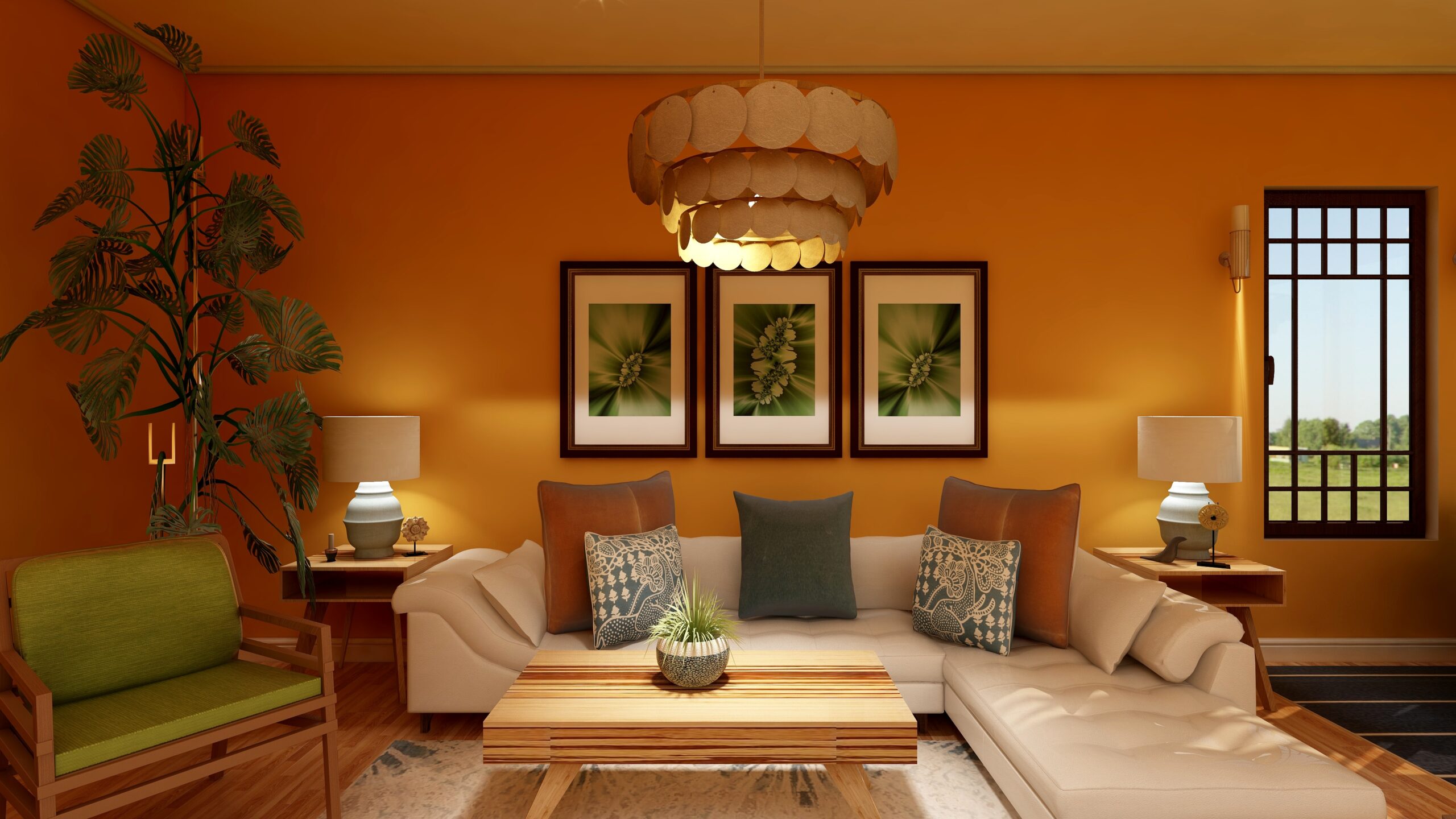 Here are some Edesigns I have created using fractal art as an example in different global design styles.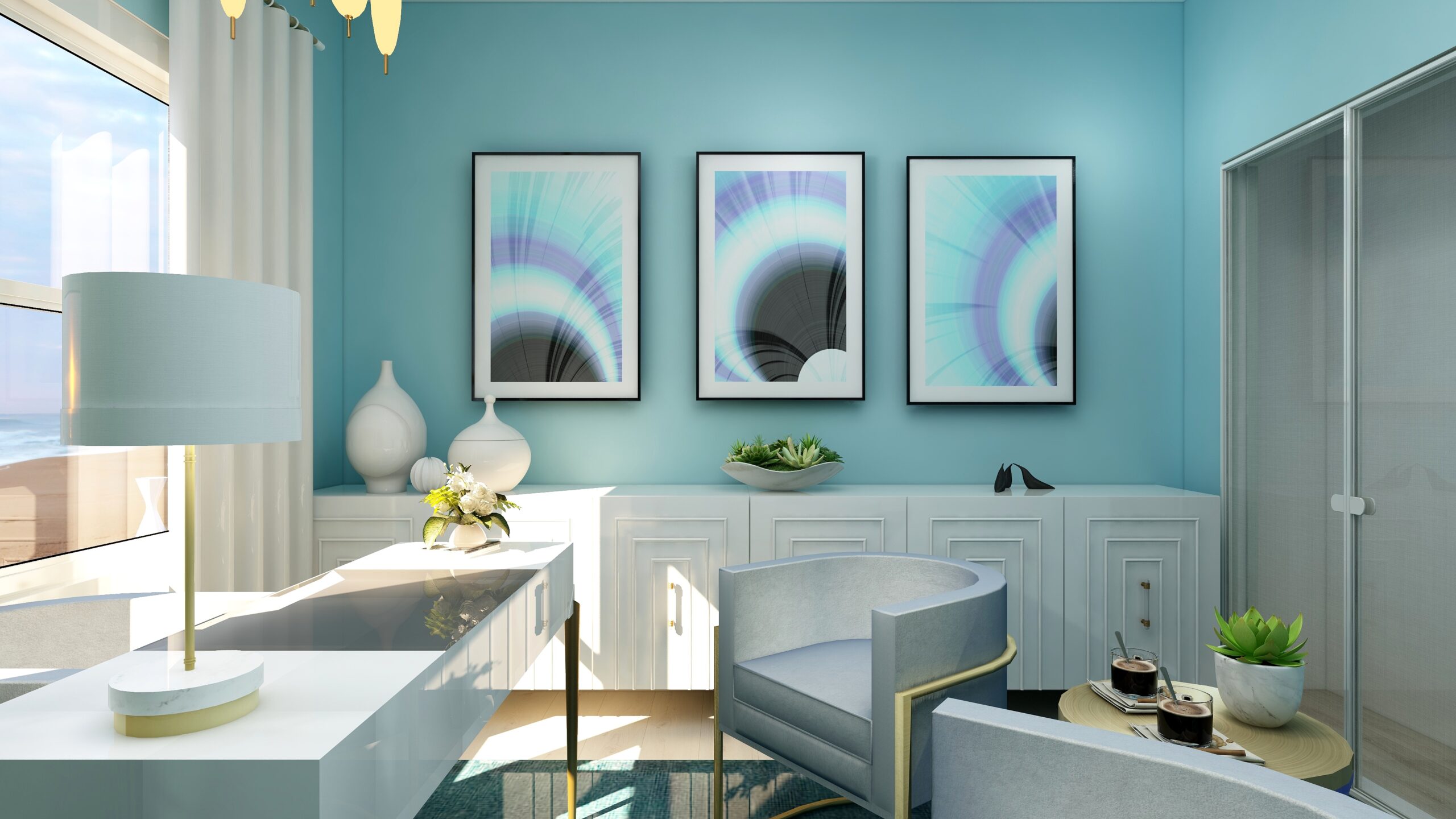 Visit my Artist Studio at Society 6, and you can get my fractal art on a variety of home decor products such as art, pillows and bedding, curtains, wall hangings, and furniture. Stop by and visit and see if there is anything perfect for your home!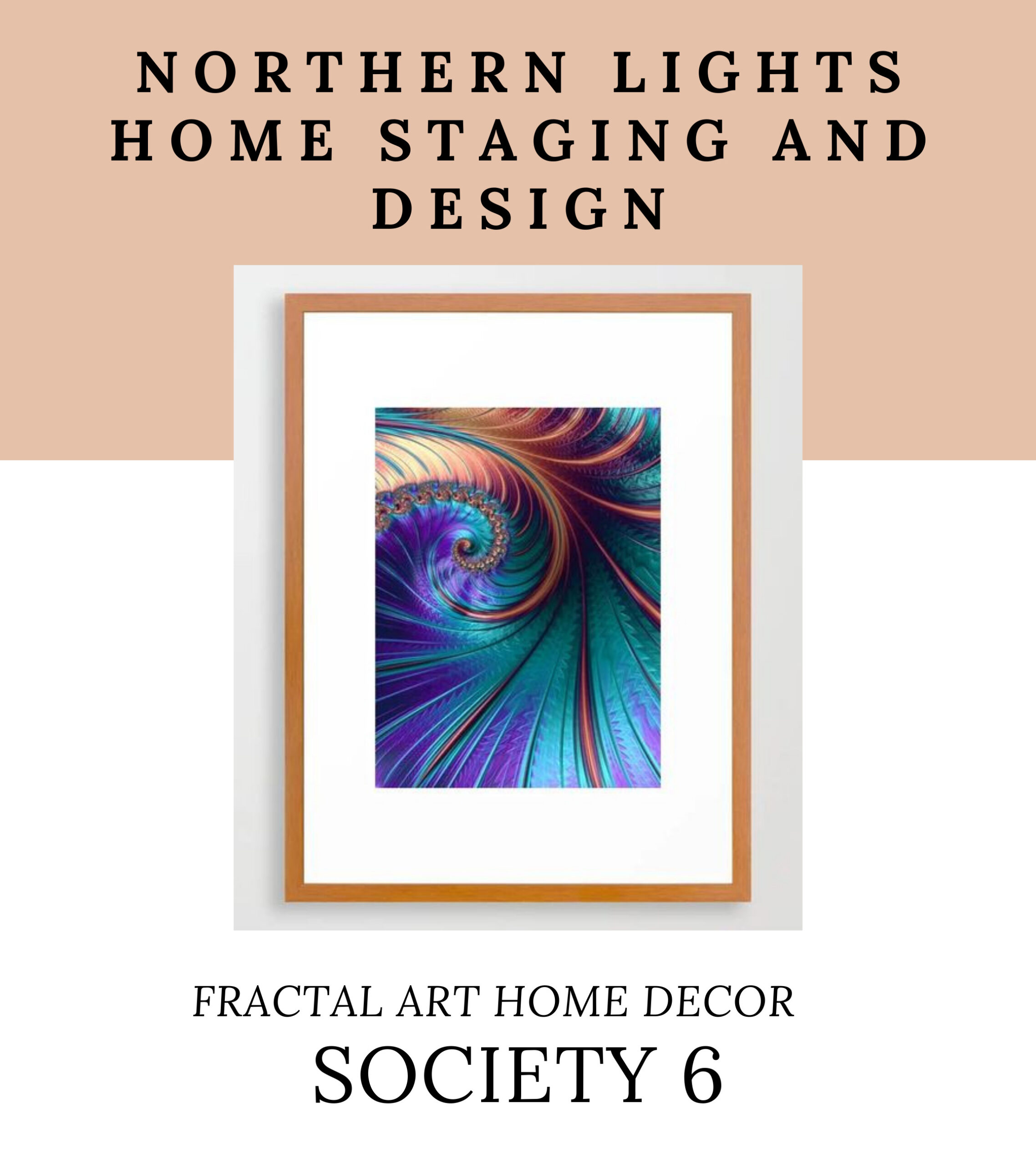 Here are a few examples of some of the products available (not all are shown). For more designs and products, stop by the studio.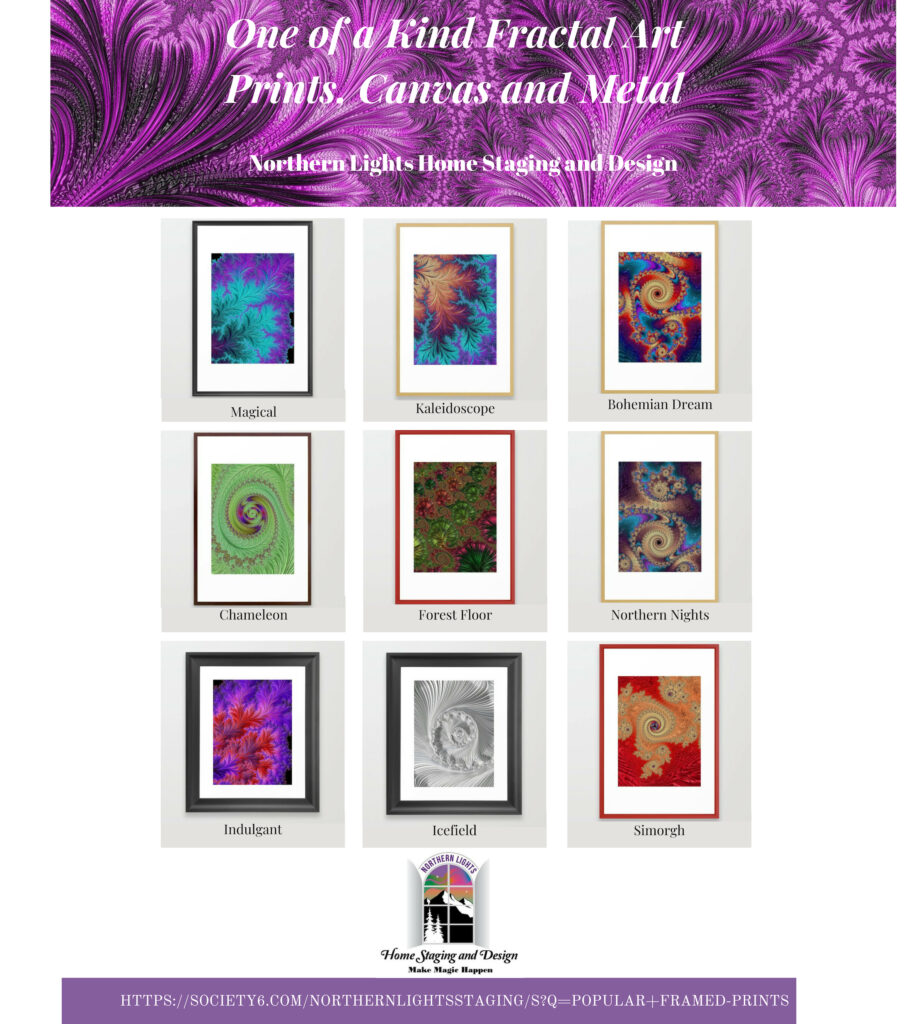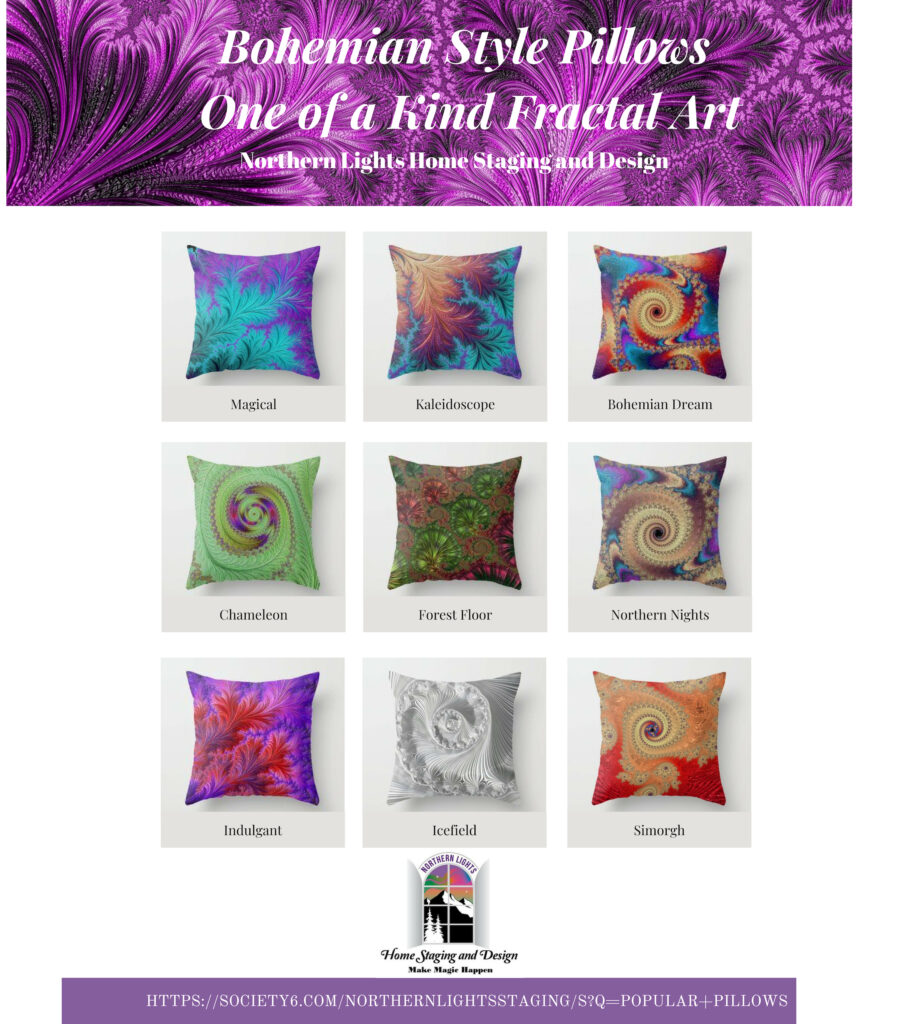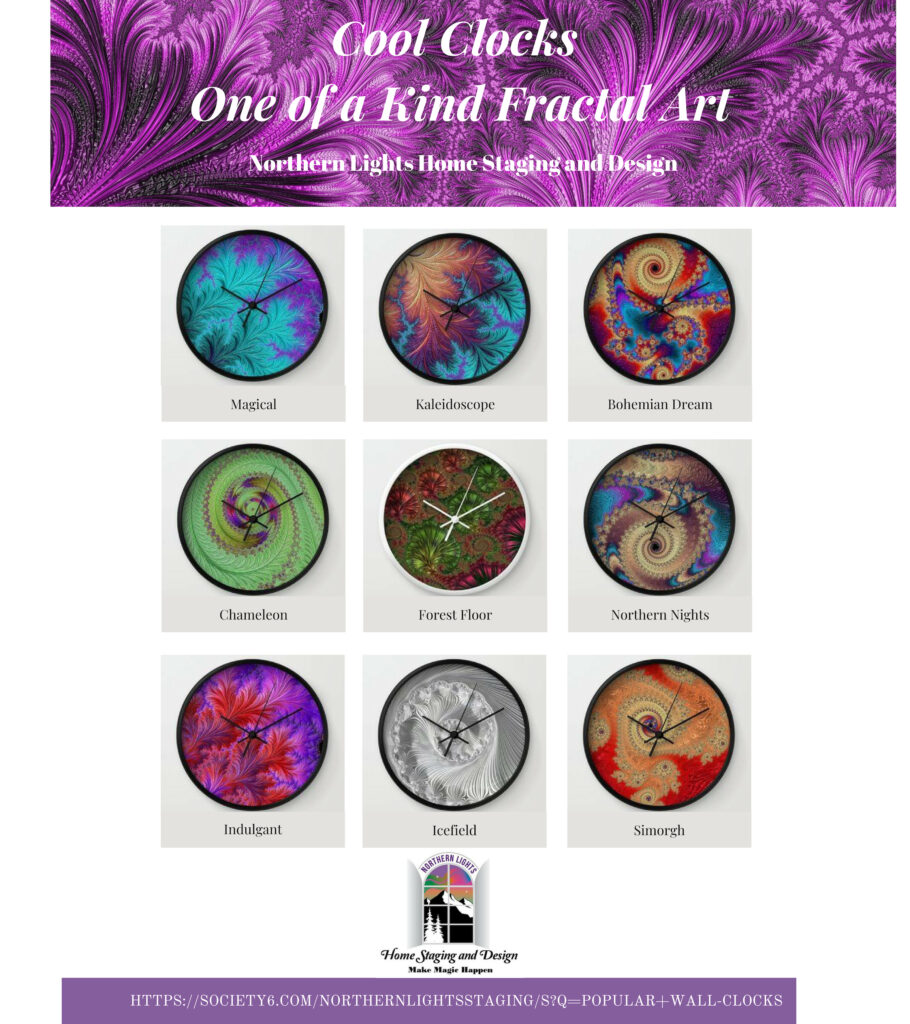 If you would like a custom piece for your Interior Design project, contact me and I can design something just for you.
Wondering what your Global Design Style is? Take the quiz and find out!