Some of the key take-aways from the article were:
In today's market, where home sellers need to make their homes stand out from the rest, those empty spaces can be a seller's worst enemy.
"Vacant homes do not make an emotional connection with buyers and often look a little sad and lonely! A good way to fix this is to have your home staged.
Staging dramatically improves the marketability of a home.
Staged homes photograph much better and buyers can more easily remember the home after viewing it.
Tricky layouts and specialized rooms cause trouble when showing a vacant home
Staging a moderate-sized home in Alaska can run from $3,000-$4,500 depending on size, layout, accessibility and location.
Staging always costs much less than your first price reduction, which can be $10,000 or more.
An increased final sales price, faster closing, and reduced holding costs, will more than cover the staging investment and with a whole lot less stress!".
This article provides additional insights into why it is so important to not only stage your vacant home, but make sure it is staged right. Staging it the wrong way can be just as ineffective as not staging it at all!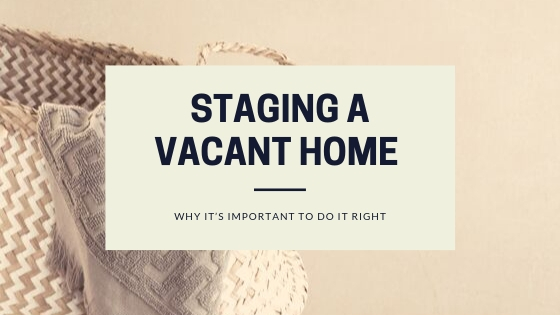 A professionally staged home done right, looks like a real home that people live in, and that buyers dream of and can envision themselves living in. The staging highlights the home's best features, shows the purpose and possibilities of various rooms, how areas with poor layouts can be used, and feels warm and inviting.
Debra Gould, the Staging Diva, in her article Great Home Staging is Invisible says "I believe that great home staging is invisible. That sounds like a paradox. What I mean is that when you've really mastered the art of home staging, few people will realize the house is staged. Potential buyers just know that they love the house. "
Often, I get calls from Realtors that are just price shopping, looking for the cheapest stager. I am often asked if I will just stage a few rooms or lightly stage rooms. This is sometimes called "Vignette staging", where a few items are put in a room to show scale as shown in the photo below.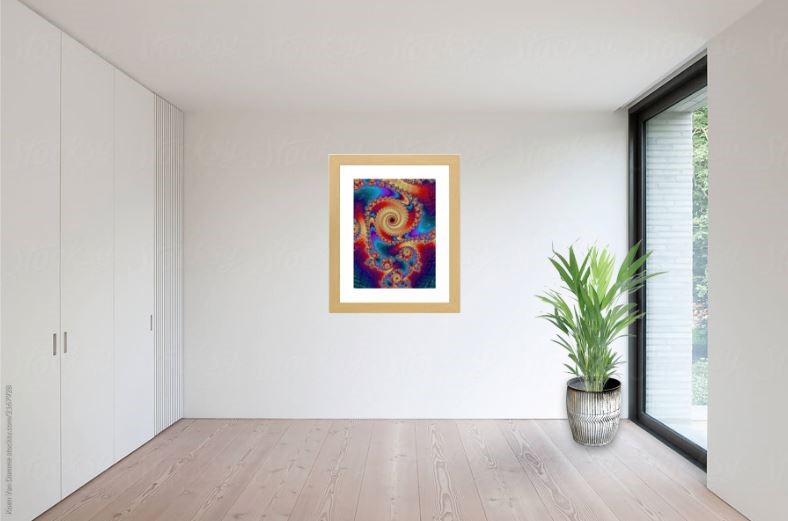 Does this room look warm and inviting?  Can envision yourself living here, or do you want to?  Is it highlighting the best features? Does it show the purpose or possibilities of the room? If this is a bedroom, do you still wonder what size bed can fit here? Does it look like real people live here or like a staged space? If you were a buyer, would you be distracted by a room like this? It would be obvious that the owners do not still live in the home. Would you wonder if they might be desperate to sell and make a lower offer if you made an offer at all?
While this type of staging might appeal to some Realtors or sellers looking for the cheapest way to stage, how effective will this really be in selling the home quickly or for top dollar? Remember, you get what you pay for.
According to Debra Gould, "The point of home staging is that you are romancing the buyer so they fall in love with the house. Silly staging tricks like putting tape on the floor to show the outline of where a bed could go for scale, or putting a few pillows and a piece of art in a room to show scale are like "going on a first date with someone and they take you to the drive in for dinner".
As a professional stager, I have been asked to stage many homes that had been on the market, sometimes for years without selling because they were poorly staged, partially staged or used vignette staging. After being properly staged, they sold quickly.  The house below was on the market vacant for a year and did not sell, partially because it's poor layout made it hard for buyers to visualize how they could arrange furniture in the room. Then it was poorly staged with limited furniture and vignette staging, and remained on the market for another year. Finally, I did a full staging job throughout the house and it sold within 6 weeks.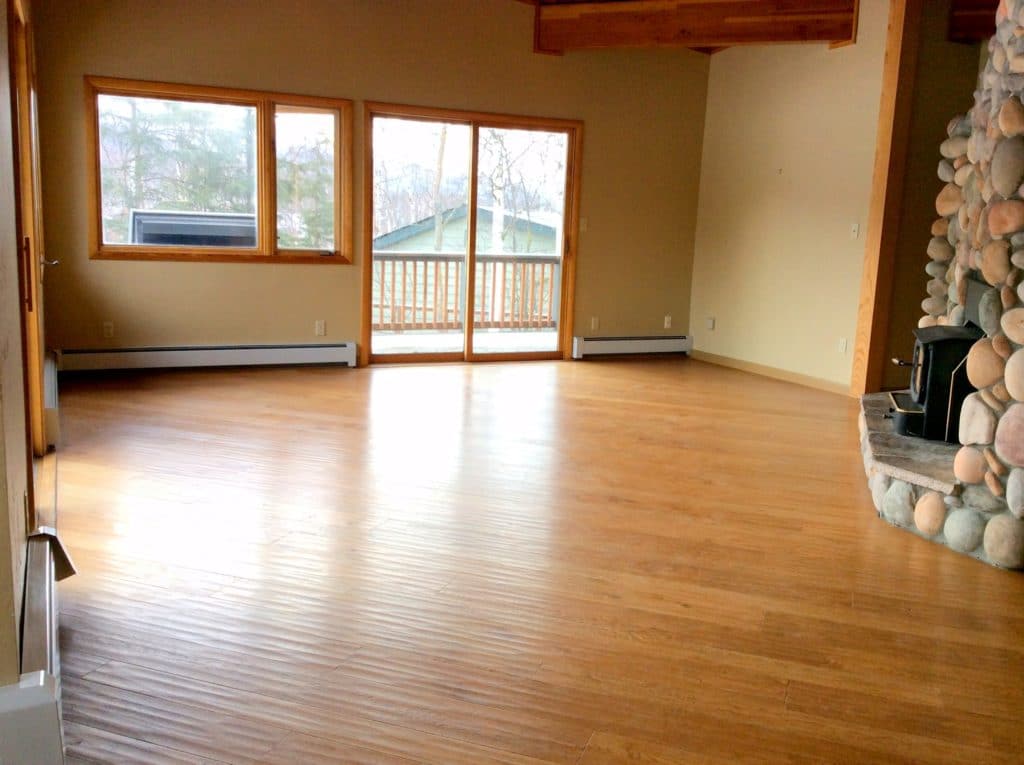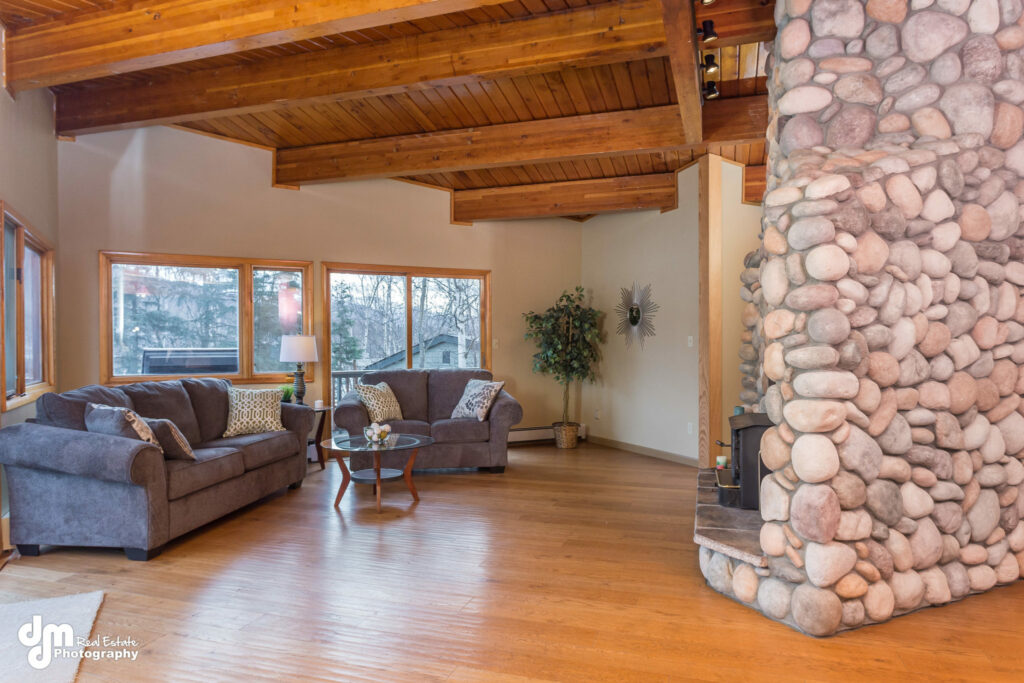 Remember, after a home has been on the market for a while, it can be harder to sell as quickly if you wait to invest in professional staging later. All those buyers that have already seen the house previously are not likely to be interested. The longer a house remains on the market, the more people wonder "what is wrong with it". Better to stage it right the first time.
Susan Atwell, of Atwell Staged Homes mentioned to me recently that selling a home is all about the 4 P's, Price, Product, Promotion and Place." To sell a home quickly and for top dollar, it is important to have a reasonable price (your realtor can help with this), a great product (which is where home staging comes in), great marketing (which is where your realtor is important) and a great location. Bad home photos on the MLS reflect more poorly on the Realtor who posted them than on the home that is for sale. They are, after all, the ones who are responsible for marketing your home. 
You as the home seller have control over who you select for a Realtor to market your home as well as who you select for a home stager to prepare your home for marketing. Take charge of this and hire a professional who will do the job right for you.  Make the calls yourself and learn the value of what you are getting for your money. It's worth the money in your pocket after the sale is done!
Need help with your home staging project? Get a professional home staging consultation today. We can do it online, so I can help you wherever you live!
CALL TODAY- 907-362-0065