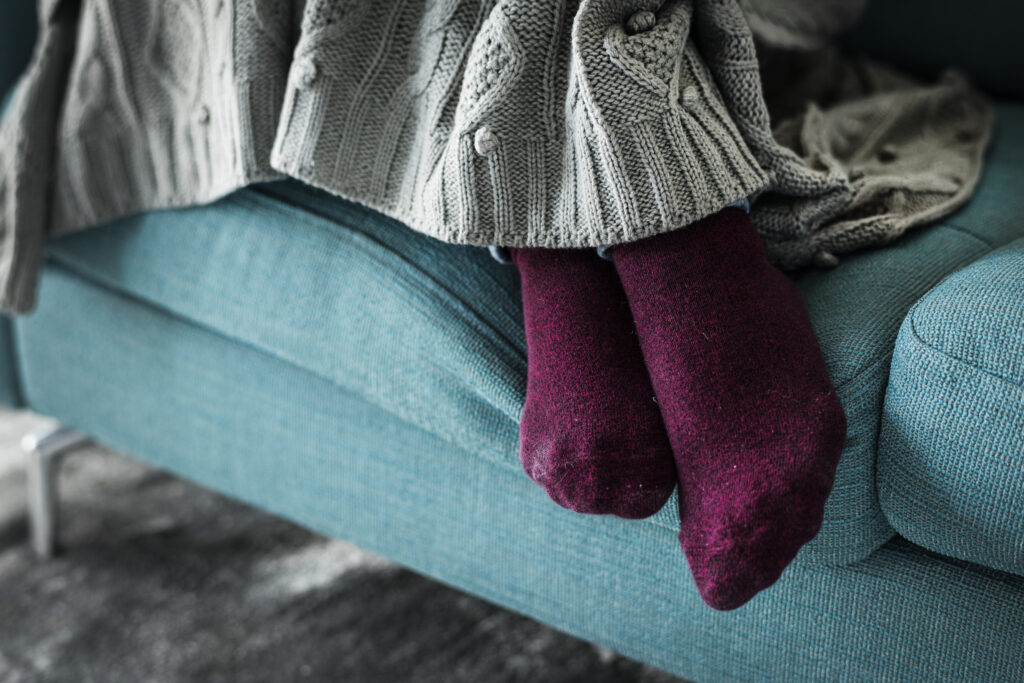 Do you ever feel like it's impossible to stay warm in the winter without spending a fortune on energy bills? If this sounds familiar, you may be surprised by how easy it can be to heat your home more efficiently. Smart home tech is one of our favorite solutions, but it's not the only option. From high-tech devices to small changes in everyday habits, there are countless ways to boost your home's efficiency — and make electric bills more manageable this winter.
Don't Fight Mother Nature!
When winter hits, our natural inclination is to fight the cold by cranking up the heat indoors. This can be an uphill battle, but accepting the season for what it is — and even working with Mother Nature — can increase your home's efficiency dramatically. One example is how the sun provides warmth year-round, even when the air temperature is cold. For this reason, an easy way to reduce heating costs is to open window coverings on sunny days, especially on any south-facing windows, because the natural warmth from the sun means less work for your heating system. Along the same lines, most people could change other small habits, such as closing the doors to any seldom-used rooms and keeping the vents in those rooms closed.
The bottom line is that your furnace has to work hard to keep your home nice and toasty, but you can give your heating system a break by changing your habits and by making efficient upgrades. Another easy change is to keep your thermostat set a little lower. Any programmable thermostat will work, but with a smart thermostat, you have even more control to adjust it as needed. For example, if your whole family is out of the house most of the day, keep it set lower during those hours, and you can easily raise the temperature when needed.
Insulate Everything
Besides heating the air inside efficiently, it's important to keep cold air out. The best way to do this is to ensure your home is insulated properly. If you're up for a DIY project, Family Handyman has an excellent guide for how to install insulation yourself. As they explain, installing insulation correctly is a major factor in how effective it is.
Along with boosting the insulation in your attic, don't forget about insulating other spots that are easy to overlook. For example, Money Talks News recommends insulating attic doors along with your basement and other sneaky spots, such as electrical outlets and heating ducts. In addition to adding insulation, another essential step for keeping cold air out is to seal off leaks. According to the blog Direct Energy, an easy way to identify air leaks is to go room by room and either use your hand to feel for air or use a candle to see where the flame flickers. Doing this works best on a windy day, and you'll want to turn your heating system off. Then, you can add caulk, foam, or weather stripping wherever it's needed.
Target Other Energy Hogs
Heating may be the main culprit that drives up winter utility bills, but it probably isn't the only source of increased energy use. When the sun sets earlier, it's normal to compensate by using more indoor lighting. Not to mention, it's awfully tempting to warm up in the winter by taking a hot bath or an extra long shower. The good news is that it's easy to make these habits less costly. For example, switching to LED bulbs makes lighting more efficient. Getting a new tankless water heater will make those warm showers more eco-friendly. Alternatively, you can simply set your old water heater to a lower temperature.
The reality is that energy consumption is part of our everyday lives. That's a fact that's unavoidable, but what you can avoid is wasted energy. Whether you make small changes or big home improvements, each of these swaps will cut down on waste, all with the added benefit of cutting your utility bills at the same time.
Specially written for NorthernLightsStaging.com
By:  Dennis Kane  of the Winterize Guys at winterizeguys.com
Want to learn more about Eco-Friendly Design?
Eco-friendly Interior Design is a great thing to think about in all aspects of creating a healthy, cost efficient and beautiful space. Besides being energy efficient using tips as in the article above, you can incorporate natural and eco-friendly materials in your decor. See my article, Eco-friendly Interior Design to learn more.
Global Style Interior Design is a great way to incorporate eco-friendly design in your space. See my blog article and take the quiz below to find out if it is a good fit for you.
Need help creating a beautiful and eco-friendly design in your home? See my  Edesign and Online Services and let me know if I can help you!.