Market research is the first thing you should do before developing a plan for staging your house if you want to make top dollar on your home sale. I know, market research sounds boring. Why should you care?
Market research can tell you the price range that similar houses are selling for, to give you an idea of the low and high end you could list your house for. You want to be on the high end of course! It is all based on what kind of shape the house is in, how much maintenance needs to be done, if it is move in ready and especially how appealing it is to buyers.
Market research can give you an idea of who your target market might be. Those are the people that will most likely be interested in your home because of its size, price and location. You want to decorate and stage your house to attract your target market.
Market research can show you what type of finishes and amenities similar houses have.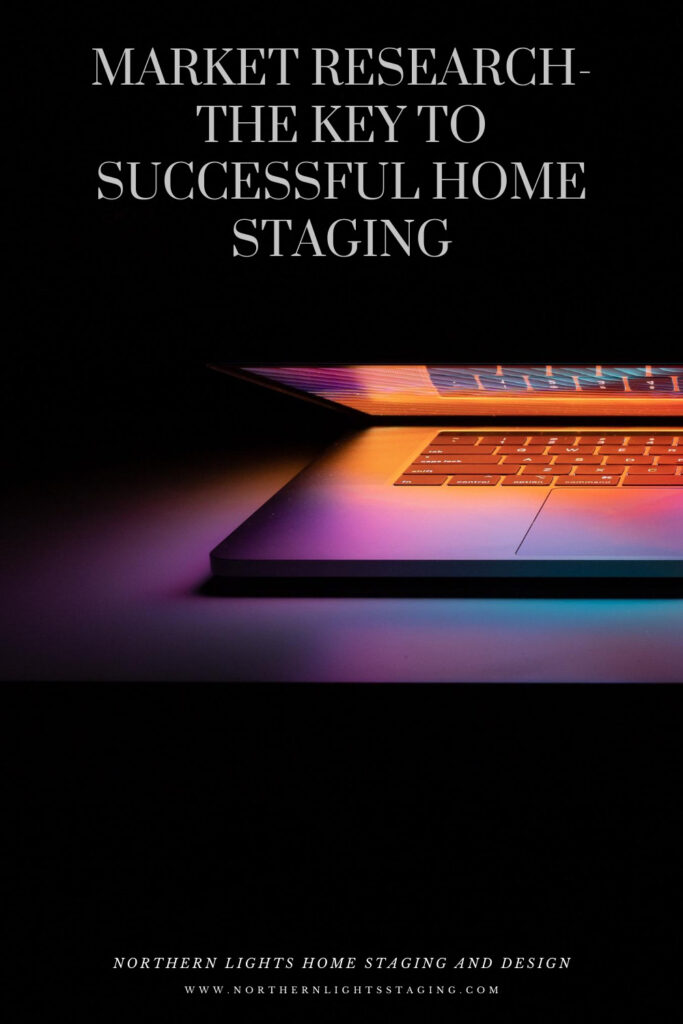 Look at the range of prices. If you want to be on the top end of the range, your home needs to look as good and better than the other homes in that part of the range to stand out. That is where home staging can really help you outshine the competition.
Who is Your Target Market
When trying to determine your target market, look at nearby businesses and schools. Those businesses may attract people that work their or like to use their services. Schools can attract families with school age children. Nearby hospitals or doctors' offices may attract nurses and other health care professionals, or it could also appeal to people that maybe are older and have health conditions and want to be nearby. Often when people have retired and their kids have moved out, they're downsizing. Would your home appeal to older couples?  Or will it appeal to first time home buyers or millennials?  Of course, different décor and colors that appeal to the one target market are not going to appeal to the other.  It will make a difference in how you decorate or stage.  
What Investments will give you a Good Return
Another reason to do market research is to look at what type of amenities similar homes have such as countertops and flooring.   So, for example, if you are going to be updating your countertops before selling, and everyone in the area has granite countertops, it probably won't be a good idea to update with Formica, or to invest in granite if everyone else has Formica. In the first case your home will not look as nice as the competition, and in the second, your house will look nicer but will not likely get back the return on the investment you made with your sale price. 
How to do Market Research
Stay tuned for a future article and I will show you how to do your market research and give you tips for decorating and staging for different target markets.
Ready to Sell? Let's Get Your Home Staged
A professional home stager will do market research on your home before staging, and consult with your Realtor if you have one on the expected target market. They are experts at decorating to make an emotional connection with your target buyers. Get started with a home staging consultation today.