We hope you enjoy this article and podcast on Anchorage Advice Givers about Mary Ann Benoit and Northern Lights Home Staging and Design. Learn about what it takes to be a successful entrepreneur and to start your own home staging and design business.
Mary Ann, the foremost home stager in south-central Alaska, provides an award winning, versatile, and unique one-stop shop for home staging, Interior Design and social media marketing  for homes and vacation rental properties.
Learn more about Mary Ann  on our About Us page or see her full biography here.
Mary Ann Benoit with Northern Lights Home Staging & Design – Not The Usual Success Story
Meet Mary Ann Benoit, Owner of Northern Lights Home Staging and Design, and Arctic Paradise B&B. Mary Ann was/is an artist and a scientist before she became an entrepreneur. She has been an artist since childhood and today she designs and sells one of a kind jewelry and stained glass. Mary Ann is also a performing artist in both music and dance. As a scientist, she pursued a career as a wildlife biologist for the last 25 years based on her love for animals.
Mary Ann became an entrepreneur 15 years ago in addition to her work as a biologist and artist.  Her first business was Arctic Paradise Bed & Breakfast, Jewelry and Stained Glass in Seward, Alaska, The business continues to run smoothly and is very successful. Her second and current business is the Northern Lights Home Staging and Design.
What does Northern Lights Home Staging and Design offer?
In simple terms, home staging is decorating and preparing a home to sell. Staging helps buyers to get connected with home emotionally so they see themselves living there, which helps the home sell faster and for more money.
Mary Ann also provides social media advertising for home sellers by creating videos and Facebook pages for the home sale.  This helps buyers understand the essence of what makes the house so wonderful beyond what the normally see on the MLS.  She also love to help the average person "make magic happen" and transform their house with Interior Design and Decoration.
Challenging factor:
Some homeowners and realtors worry about spending money on staging because they think of it as a cost, rather than an investment which will help them sell their home faster (saving them money) and for more money.  Staging increases the value of the house generally 1-20% and usually only requires 0.5% to1% of the home's value to complete the staging process. Cutting costs through partial staging or not having it done by a professional affects the end result and hurts the home seller.
Love for the business:
She loves to see "the magic happen" when she transforms the house so beautifully during staging.  This gives her a lot of personal satisfaction and appeals to her creative spirit.  Some home owners don't want to move after seeing their beautifully staged home! Mary Ann loves it when homeowners and buyers love the way the house looks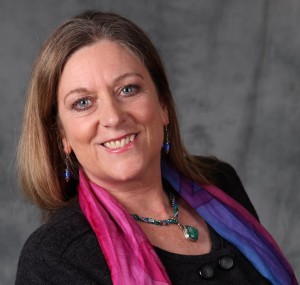 View the full video interview with Mary Ann  here.
Call 907-362-0065 today
 info@northernlightsstaging.com