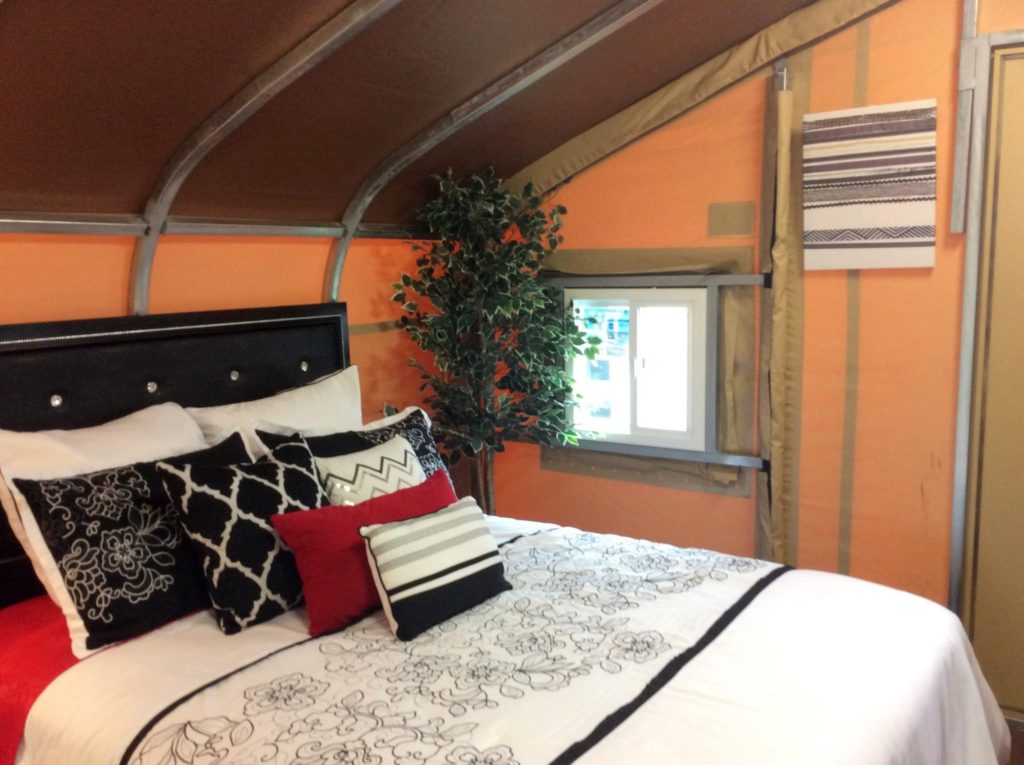 Home staging is the art and science of decorating homes for sale. The purpose is to make an emotional connection with buyers so that you sell your home fast and for top dollar.  The principles of home staging also work for other spaces that you want people to make an emotional connection with. Whether you plan to sell or rent the space, home Staging is not just for homes!
The science of home staging includes finding the balance between appealing to the largest number of people and keeping it interesting enough to remember! Going too neutral, taking out too much or staging by non-professionals may often lead to non-memorable homes. Not good when you want to sell fast!
The art of home staging includes creating an atmosphere that people will fall in love with so they want to buy it or enjoy spending time in the space.
Home Staging is not just for homes!  Try it to sell other spaces.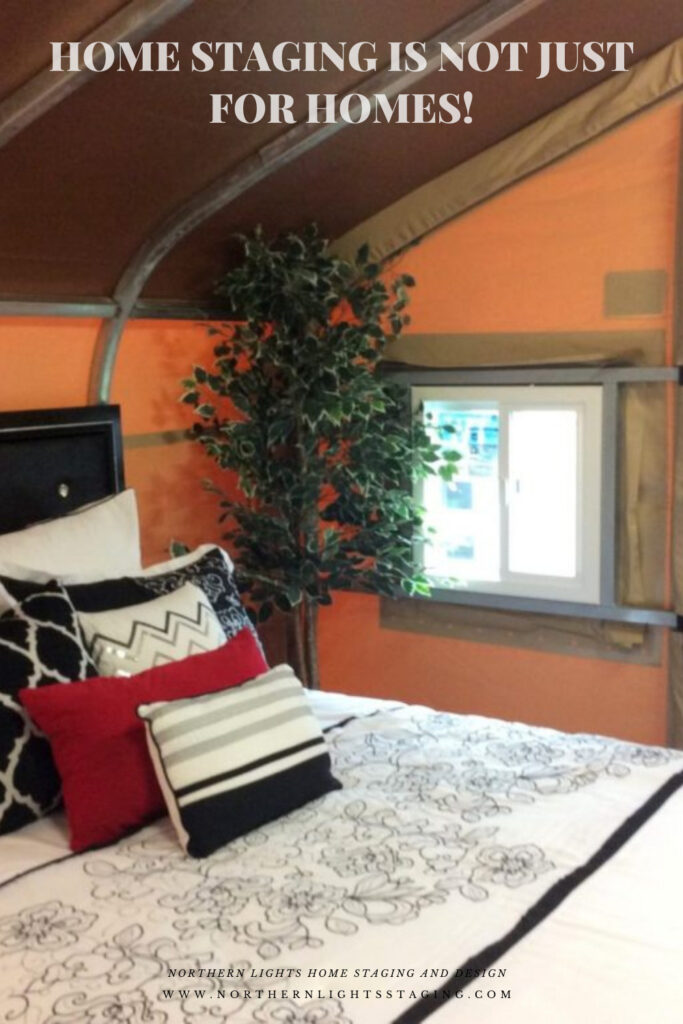 Home staging can be used in other ways besides just selling homes! As an example, I staged a WeatherPort for the Alaska State Fair. WeatherPorts are tent structures  used for events, base camps, greenhouses, carports and a variety of uses. In this case, the point was to show how the WeatherPort could be used as a temporary living structure.  I used the art and science of home staging to help potential buyers visualize how they could use the space.
Try Home Staging to promote rental properties.
Home staging is also a great way to update the look of your rental property, whether it is a Bed and Breakfast or full time rental. As a Bed and Breakfast owner, I staged my own property and increased my bookings, was able to attract the clientele I wanted and paid for the value of the home staging the first season!  Find out more in my articles "Increase Your Bed and Breakfast Income with Home Staging" or "Home Staging Boosts Demand for Rental Properties".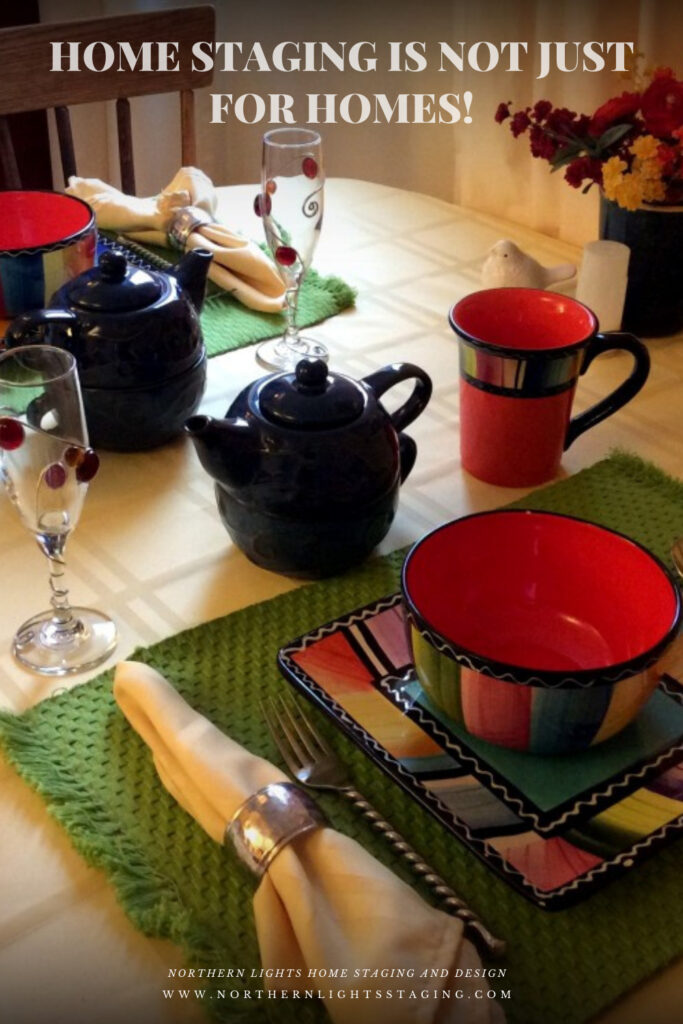 Whether you are trying to sell a home, a WeatherPort or rent an apartment or vacation rental, you will have much better success attracting buyers or renters if your space is not vacant!
Vacant spaces do not make an emotional connection with buyers or renters. Here is an example of a vacant home that I staged. Although this was staged to sell, this property had also been on the market for years as a vacation rental. Staging your space to get great photos that you can use for online marketing will make a big difference in your bottom line.
Try Home Staging Today
All home staging starts with a consultation, which we can do online.
For in person consultations or staging, call for a custom quote.