As a professional home stager, I often see home owners and realtors make three home staging mistakes that can cost the home seller more time on the market and lower offers on their home sale. These home staging mistakes can be easily avoided!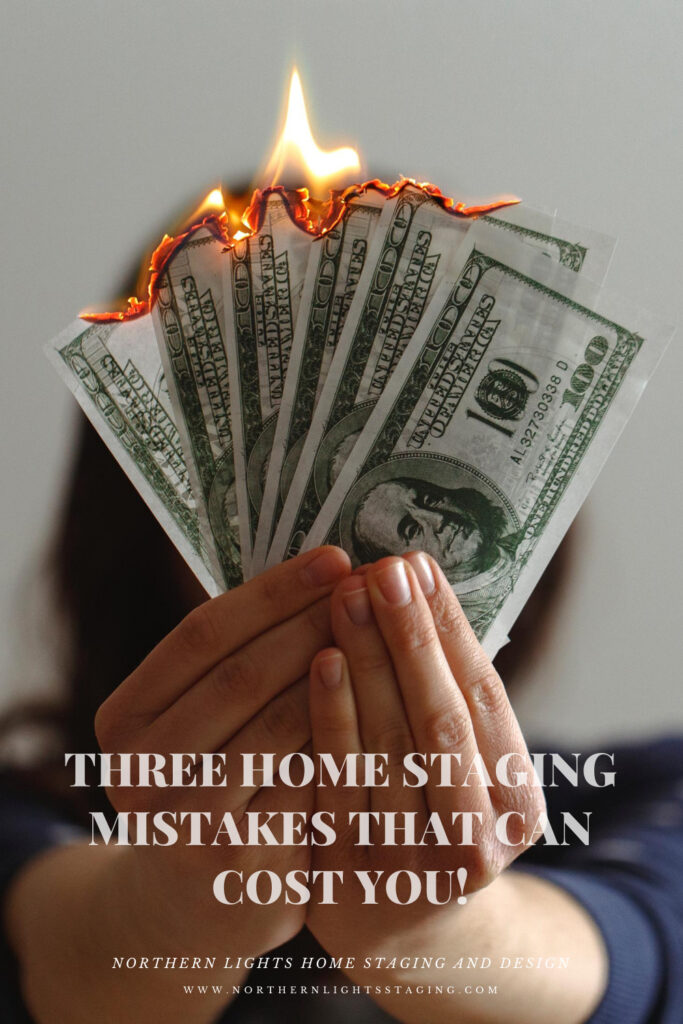 Listing before staging the home
Home sellers often do not want to spend money on staging and list first, assuming they will stage it later if it does not sell.  In other cases, in a rush to get the house on the market, the staging happens after the home is listed.  Sometimes realtors tell their clients they do not need to stage the property.  Later, the home sellers contact me to stage it after it has been on the market for a while without receiving any offers.
Why is this a home staging mistake?
Buyers look for a house online before they ever visit it in person. If the original photos are not appealing, staging later and then updating the photos will not attract buyers that have previously viewed the listing. You have essentially lost that part of the market that could have been interested in your home sale. The longer the listing has been up, the more likely buyers are going to wonder what is wrong with the house or submit a lower offer, thinking the sellers may be getting desperate for a sale.
Staging after listing is better than not staging at all, but statistics show that the time on the market will be longer than if had been staged prior to listing. The longer a house is on the market, the more price reductions you will likely have, causing you to lose money on your bottom line as well as costing you money in mortgage payments, utilities etc.
Not using professional photos for the listing
Professional photos of a beautifully staged home are critical to attracting buyers and making your property outshine the competition so buyers will come to view the property in person. Then, they can make an emotional connection with the house, which is what causes them to make an offer! 
Home owners or realtors that post unprofessional photos online will not generate the same interest that professional photos will.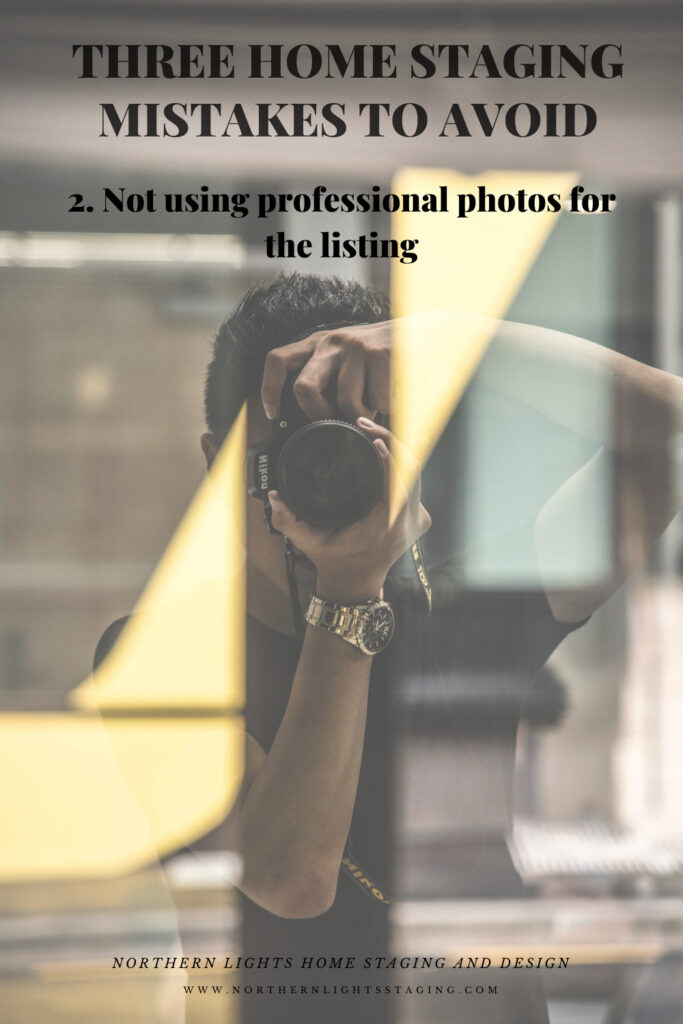 Altering the home staging
If you have paid for professional home staging, trust your stager!  Decorating a home for sale is very different than decorating it to live in. Home owners or realtors at times want to modify the staging by adding, removing or re-arranging things. Well-meaning as this may be, it can undo key aspects of the staging that the home stager had good reasons for doing.
Staging is not about the personal tastes of the home owner or realtor, which of course are all different. It is about appealing to the greatest number of buyers, making an emotional connection with the target market and highlighting key features of the home. 
As an example, I had a client who was concerned with my staging plan which included red sofas because they were not to their personal taste. We stayed with my plan which was meant to appeal to a younger target market. The house sold the first day on the market for full asking price.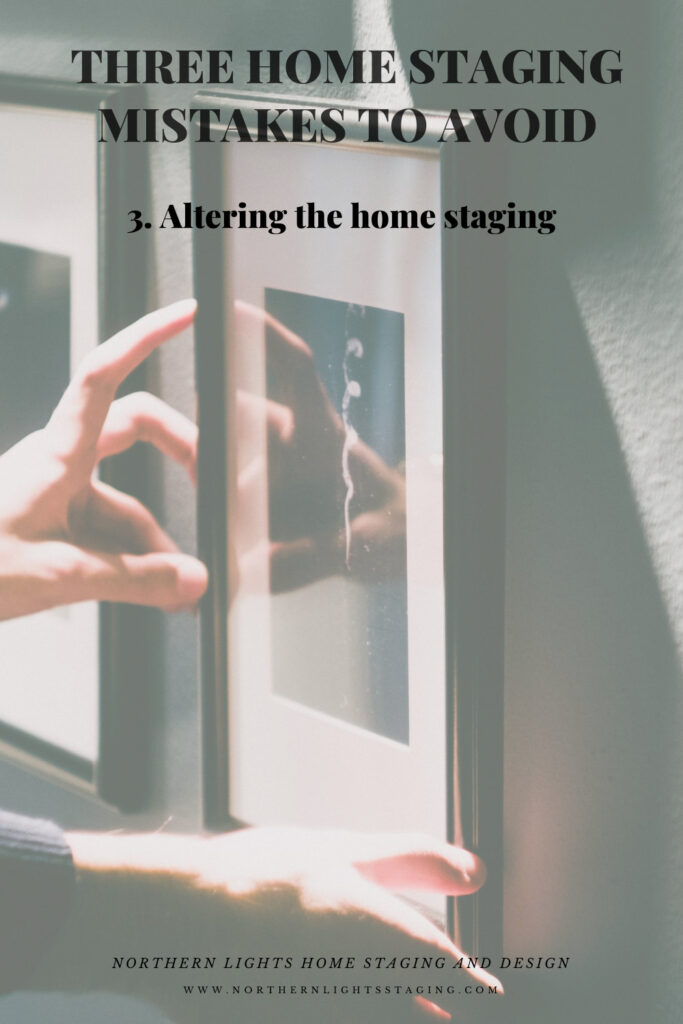 Do it Right the First Time
Stage before listing, trust your home stager and do not modify the staging, and get professional photos to show off your beautiful house! Happy Selling!
Are you Ready to Sell Fast and for More?
Try one of my online home staging services below. Feel free to call if you have questions and would like to discuss what would be best for you.
For in person consultations or staging, call for a custom quote.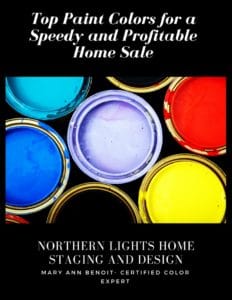 Interested in becoming a home stager? I recommend the Staging Diva Home Staging Training program!