One of my favorite home staging jobs was when I staged another home stagers house. What???  Yes, even home stagers can benefit from home staging when selling their house! Why? Two reasons:
One of the most valuable aspects of home staging is getting that objective view of your for-sale home that a home stager can give you. When you live in a house every day, it is easy to no longer see that pile of stuff in the corner, notice the smell of cat litter or notice that squeaky door. Even home stagers become blind to these things in our own homes.
A home stager can see your house for the first time as the buyer will see it. They will notice all those things you no longer see and can give you great advice on changing those things, not just to look nicer, but to also appeal to your target market.
Target market? Whether you realize it or not, your house, based on its location, price, neighborhood, local schools, and other data will appeal to some buyers more than others.
A lower priced home near good schools may appeal more to first time home buyers with children. A professional home stager will know your market conditions, who your target market is, and will stage the house to appeal to those buyers.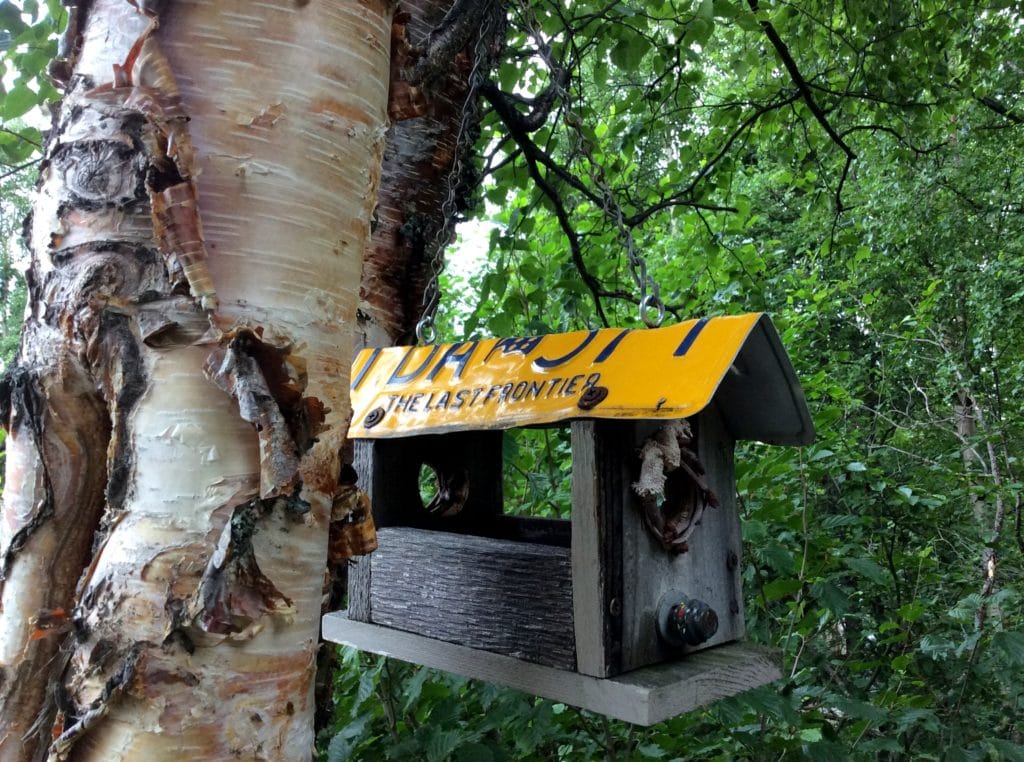 A home stager is also a member of your home selling team, along with your Realtor and photographer. As part of your team, your home stager is there to support you, offer you advice, serve as a coach and provide support. Selling your home can be very stressful and having a good support team can make all the difference in making the process as smooth and stress free as possible.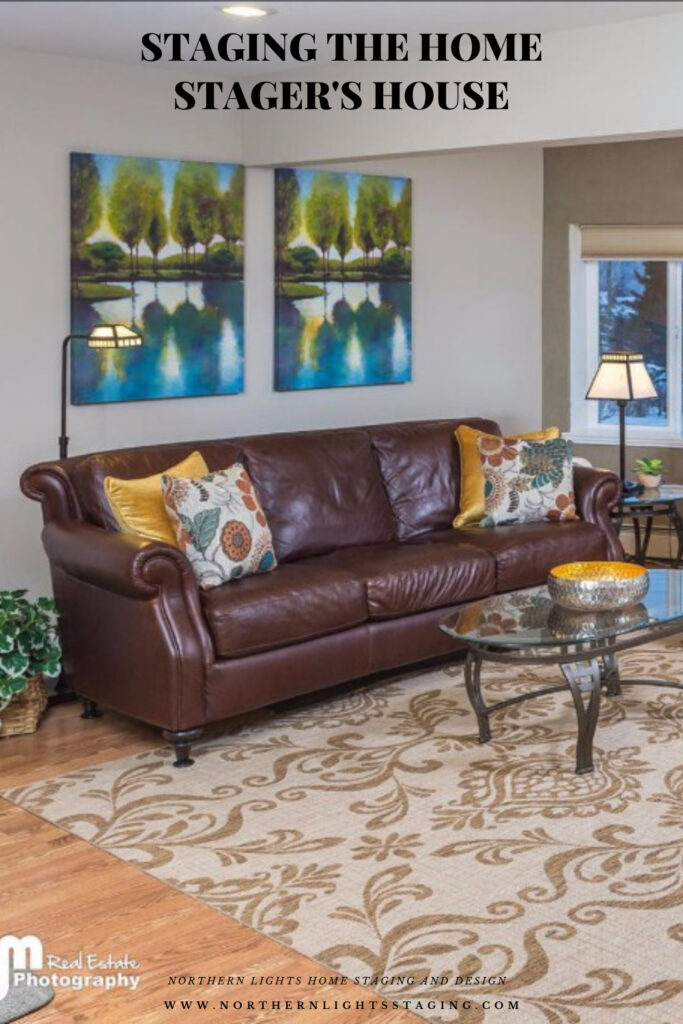 In this home staging project, I helped another home stager by providing that objective view, by staging her home and serving as part of her support team. I also developed the social media advertising for her home sale, and provided support when times were stressful! Check out the before and afters in this video.
So how did it go? Here is what the seller had to say about the process.
Mary Ann deserves a "stellar" rating for her home staging services, talent, experience and knowledge as a Professional Home Stager. A home stager myself, my husband & I enlisted Mary Ann to take on the oversight of staging our home when a new job and relocation required us to sell our $575,000+ home in a lagging real estate market, & a very busy time in our lives!

Her perspective helped us make decisions that were hard to make but that were in the best interest of our home sale. When the home staging was competed and a professional real estate photographer captured the essence of our property for an excellent Internet presence, Mary Ann also created a fantastic Face Book Page & a video to help boost our online marketing and show the property in a way that real estate listings could not. We had immediate requests for home showings, and fantastic feedback from home buyers and real estate folks during the entire listing period.

In addition to Mary Ann's staging talent & knowledge, she provided us with constant professionalism and personal service by staying in regular communication with us during our home listing; by being on time and meeting deadlines; by reducing our stress because of ongoing support and her experience; by completing all work, then following up with our additional requests; by reducing our staging costs by using furniture & decor we already had; by updating, & increasing our Face Book Page presence & audience; by ensuring that we were satisfied with her staging, costs & marketing services; and by being part of the team that successfully got our home sold in a bleak real estate slump .

Because our home was staged to show all of it's features and to attract home buyers, our home sale was solid, and profitable. Had we not staged, or had we poorly staged our property that was in competition with other homes, it is safe to say we would have been forced to drop our sales price, significantly, and received less profit for a future home purchase.

Mary Ann was not only a home staging contractor, she was, for us, a coach, a mentor and a great support in a very stressful and high anxiety time in life! Home staging is worth every dollar, but hiring Mary Ann Benoit, of Northern Light Home Staging & Design, was more than worth every dollar and lead us to success, and a new future. Stacy Goade- President of Alaska Premier Home Staging
Ready to Sell Fast and For More?
Getting ready to sell your home? Get your online home staging consultation or staging service today.  For in person consultations or staging, call for a custom quote.
Interested in becoming a home stager? I recommend the Staging Diva Home Staging Training program!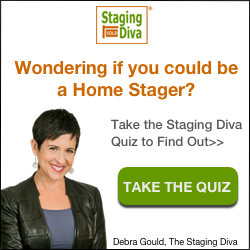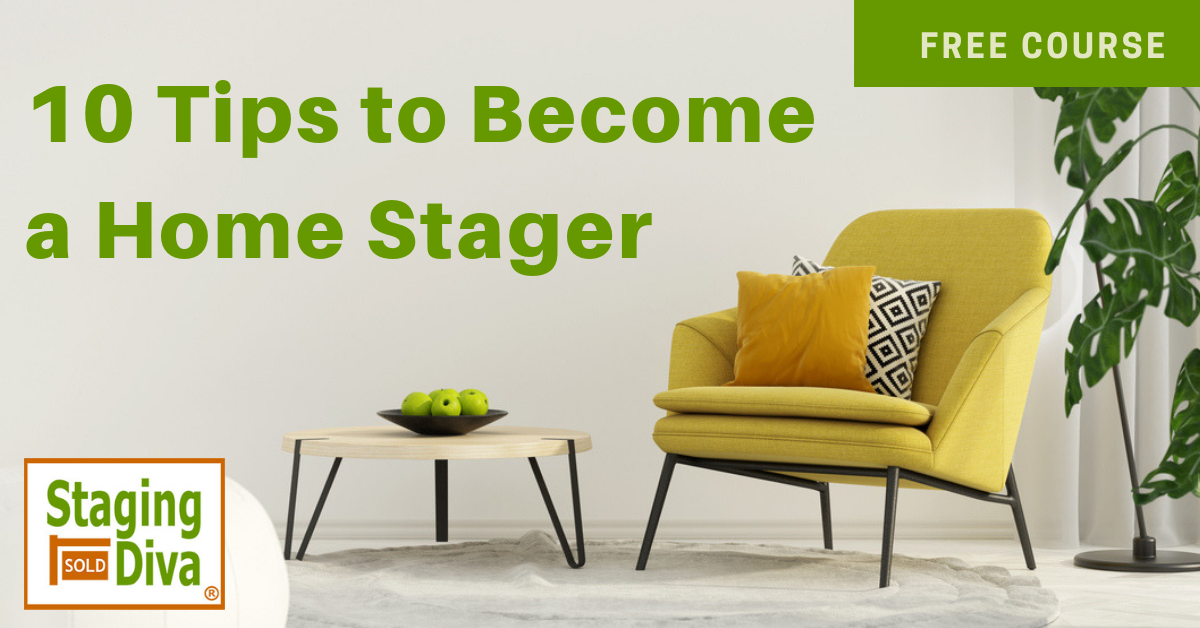 Pin These