There are many reasons why your house won't sell. Common reasons include condition, buyer appeal, price, marketing, market conditions and you!
To sell a home fast and for the price you want, it has to appeal to buyers!  Buyers want a move in ready property that is clean, modern, well maintained and that they make a connection with and can visualize themselves living in. It has to be at a price they can afford, and they have to know it is for sale!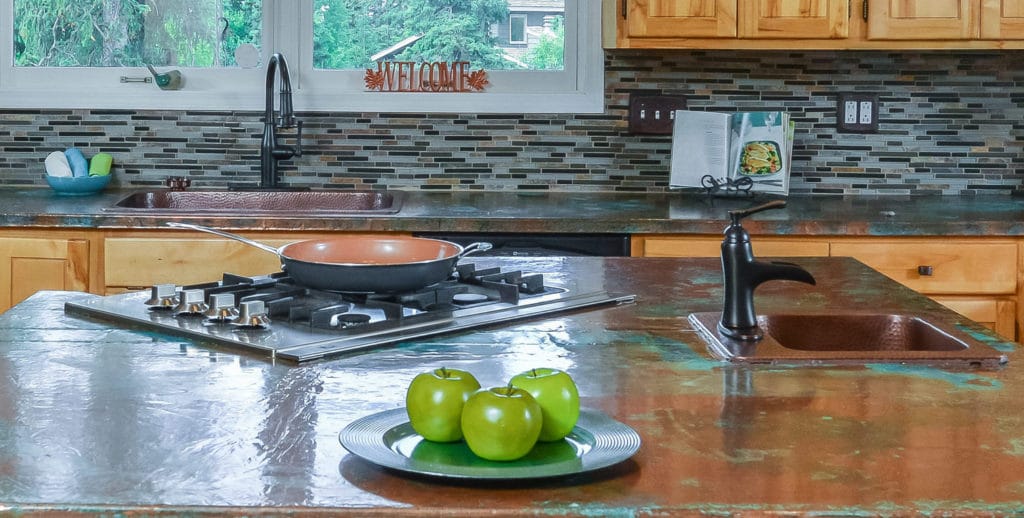 Condition-Does the house appeal to buyers?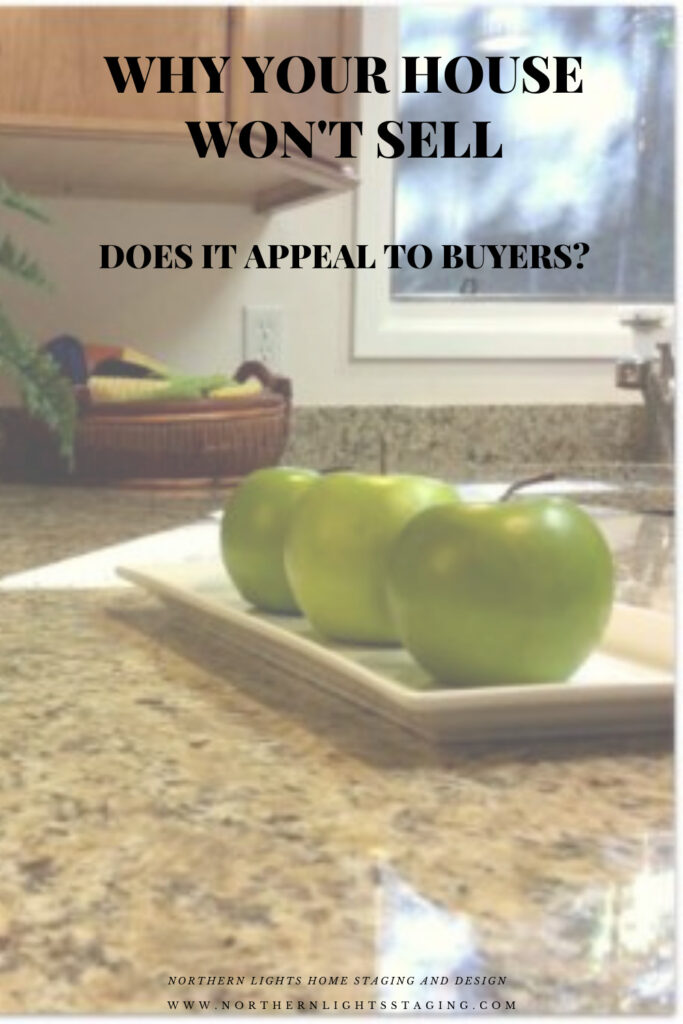 Is it move-in ready?
Does the home need repairs?
Does your house smell due to old carpeting or pet odors?
Are your appliances ancient and barely working?
Is your lighting out of the 70's?
Is your flooring cracked and chipped?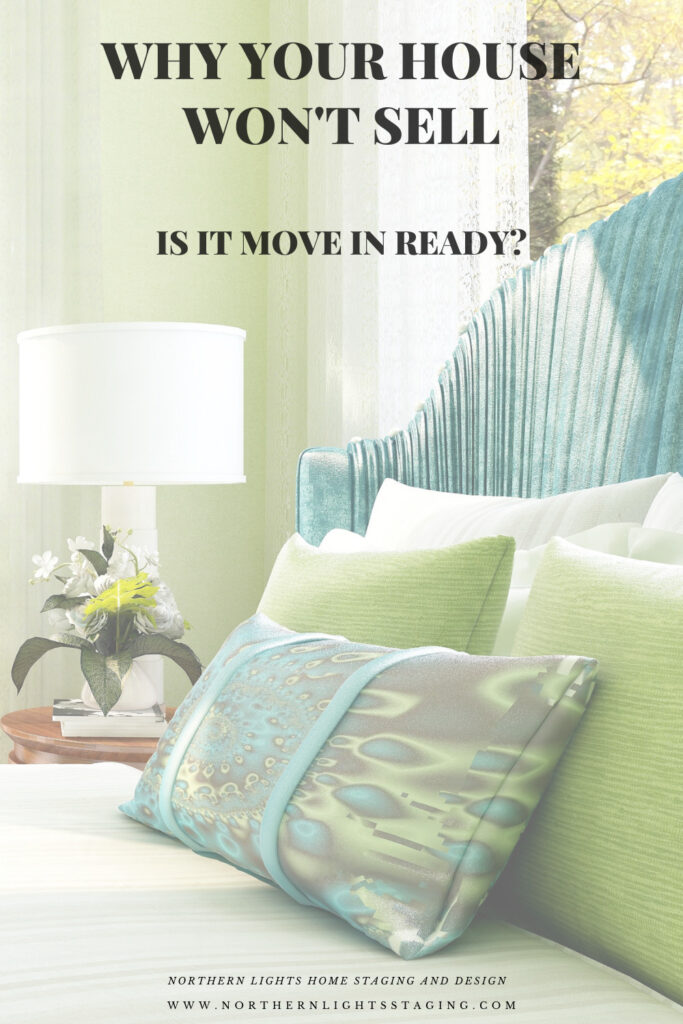 Don't try to hide issues from buyers like covering odors with freshly baked cookies or other silly tricks. If your house won't sell, fix the problems and be honest and disclose any issues with the home.
Is it clean?
No-one wants to buy your dirt. Get it professionally cleaned.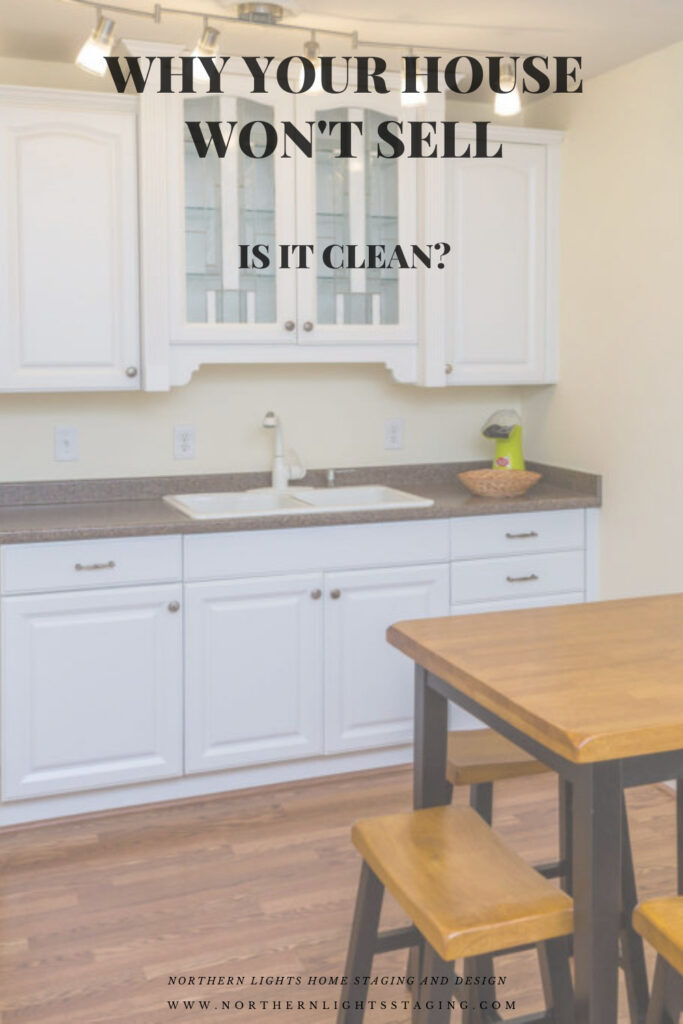 Is it professionally staged?
Do your paint colors appeal only to a limited number of people? A professional stager can make recommendations on paint colors that can actually increase your selling price.
Is your space so cluttered it is hard for buyers to see the space? If so, your house won't sell. A stager can help you determine what is important to keep and what should go. Homeowners that do their own staging often take out too much, making the house feel cold and uninviting.
Are Buyers making an emotional connection and able to visualize living there? Home stagers are professionals at seeing your house objectively; highlighting the homes best features to make that connection with your target buyer.
Is your house vacant? Vacant houses do not connect with buyers, appear smaller than they are and buyers have a hard time visualizing how their stuff will fit in the space. A stager can take an empty house and make it look like a home.
Are you living in the house while selling? A stager can work with what you already have, making sure the house does not retain enough personal items to distract buyers
Do you have good curb appeal?
Was the house staged by a trained and experienced professional stager? Staging done by home owners, realtors or friends often fails to connect with buyers. Non-professionals often stage with too little or too much furniture which is distracting to buyers, or does not appeal to the right target market. Silly staging tricks are often used which makes it look staged and un-natural or it is decorated to their personal taste rather than to appeal to the greatest number of buyers. A professional stager may be a greater investment up front but will more than pay for itself in your final sales price. Professional staging always costs less than your first price reduction.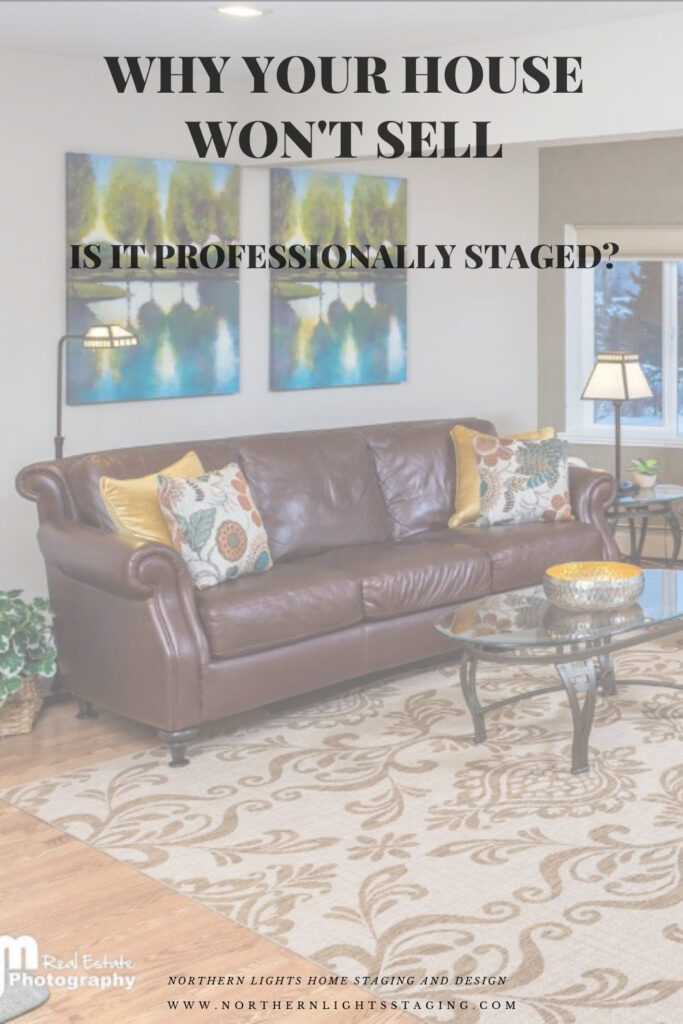 Price- Is it too high?
Is your price too high? Listen to your realtor.
Is your house in the upper price range for homes? More expensive houses usually take longer to sell because the pool of buyers that can afford it is smaller.
Have buyers viewed the property, made positive comments, but no offers?  Your price may be too high.
Have you made the mistake of pricing it based on what you need to get from it rather than market value?
Are you worried about pricing it too low? If the price is too low, and the house looks great, buyers will bid up the price to market value or beyond with multiple offers.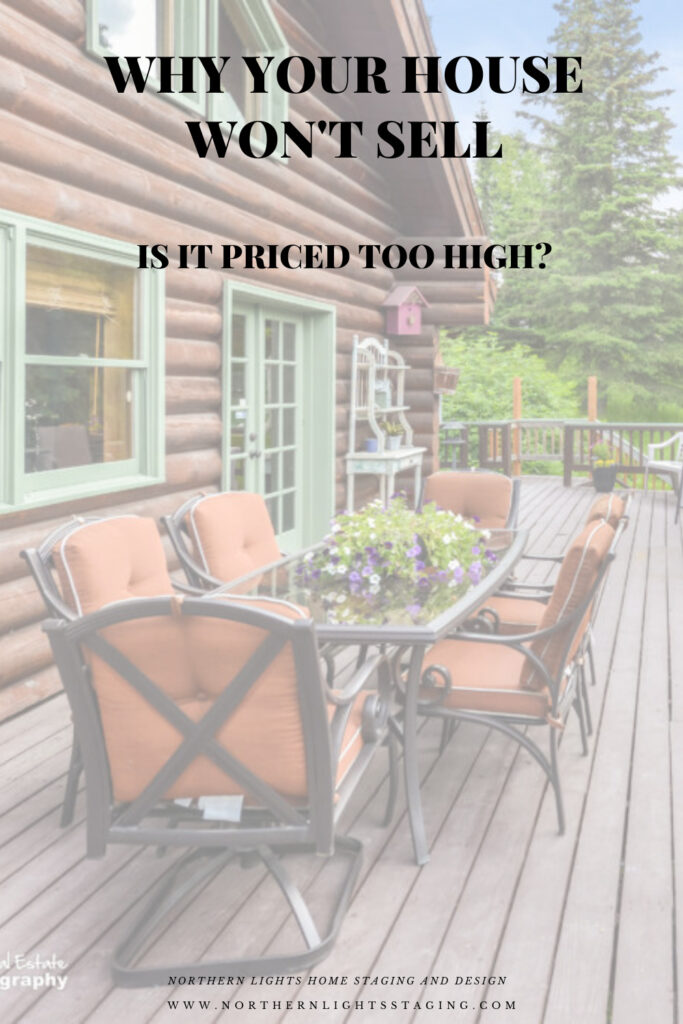 Marketing
Do you have professional photos? Great photos of a properly staged home online are the first step to attracting buyers to visit your for-sale property.
Has Your Realtor done sufficient and effective marketing? Not all Realtors are created equally. If your Realtor can not find the time or money to properly market your home, find another Realtor.
If you are FSBO, have you done sufficient and effective marketing?
Has it been on the market too long? If you have made some of the mistakes listed above and the house has been on the market a while, buyers will wonder what is wrong with the house and will no longer consider looking at it. It may be worth taking it off the market, fixing the problems, taking professional photos and re-listing so it appears as a new listing.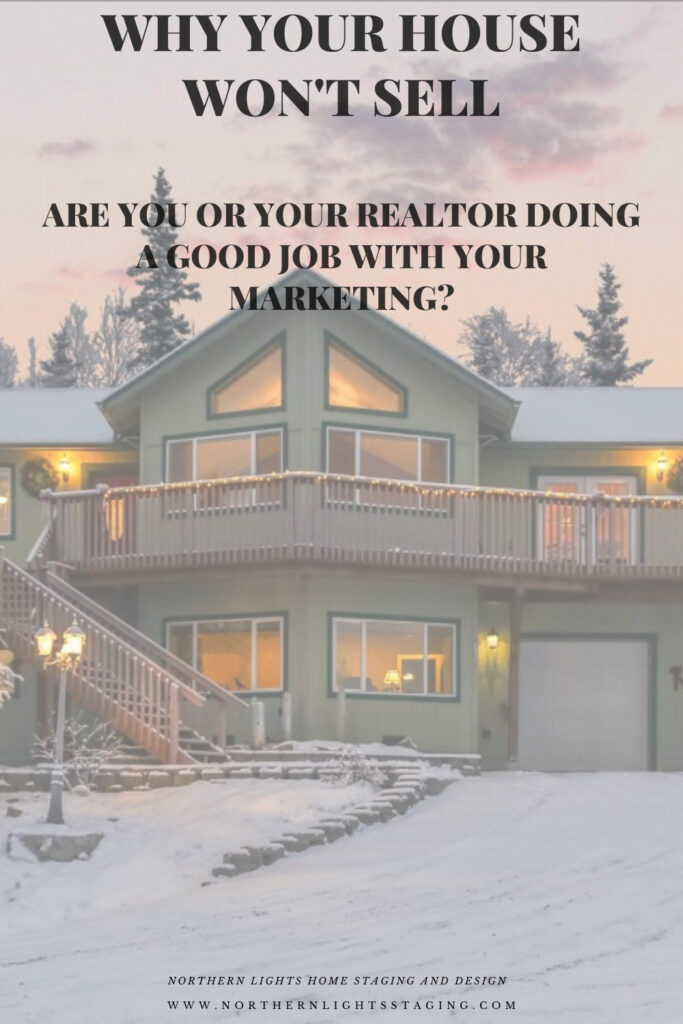 Market Conditions
Is it a Buyer's Market?- Regardless if it is a buyer's market, if your house provides what buyers want, you can sell it fast and for a good price. If your house is outshining the competition and has a reasonable price, buyers who usually take more time to make a decision in a buyer's market will realize they need to get an offer in fast.
Is there an economic recession?-Sometimes economic conditions can make buyers reluctant to spend money on a home. In this situation, the only options are to make sure your property outshines the competition, wait it out, lower your price or offer other incentives to buyers.
You
If your house won't sell you also need to consider your role in the problem.
Have you been willing and available to show your home when buyers have been interested in seeing it?
Have you kept your for sale home clean, de-cluttered and looking at its best for showings?
Are you hanging around and making buyers uncomfortable during showings?
Have you been honest and disclosed any issues with the home?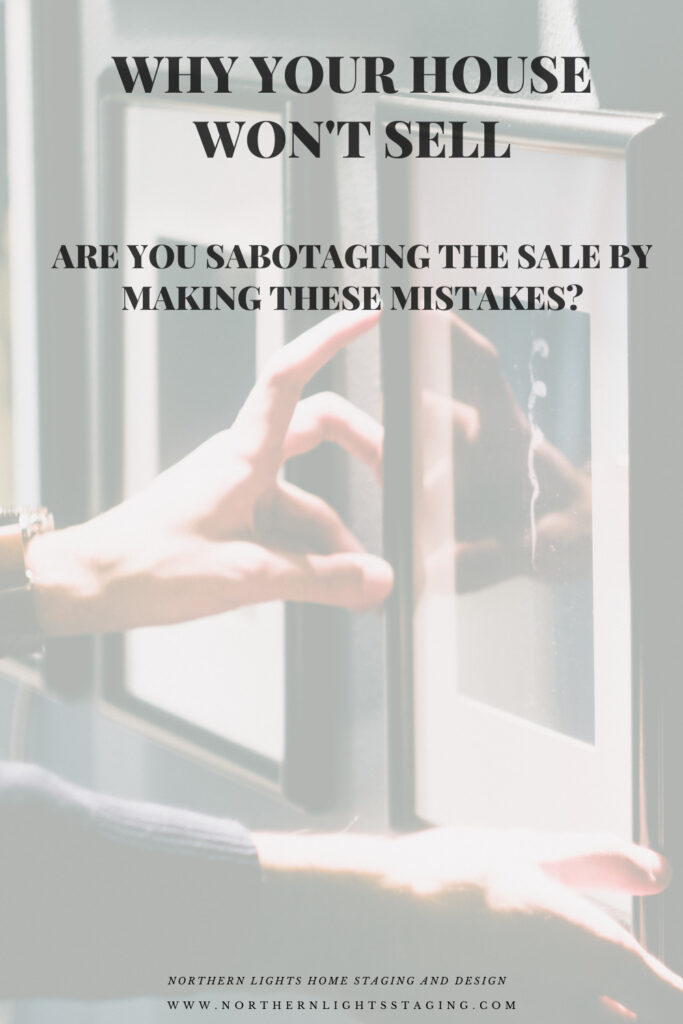 Here is an example of a home staging project I did that had many of the problems listed above, had been on the market for many months and was not selling or generating interest.
The house had some repairs and updates that were needed.
The house was not professionally staged.
The price was too high compared to similar houses in the same location.
The market conditions were poor, and it was a buyer's market
The house was in a higher price range.
There was an economic recession in the area.
After the house was taken off the market, repaired, properly staged, new photos taken and the price was lowered to meet prices more in line with the location, the house sold within a few months.
Need Help Getting Your House Ready for Market?
Why not get things right before you list and save yourself time, money and stress. Get a home staging consultation to learn everything you need to know and the you can stage it yourself or have it professionally staged.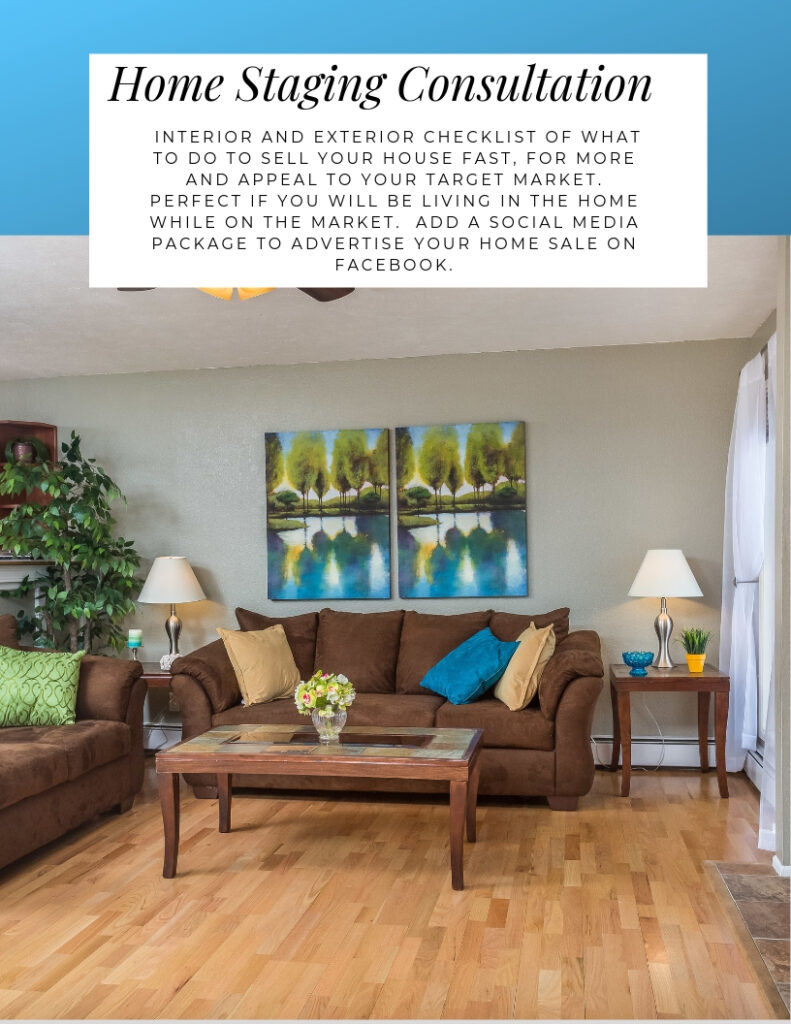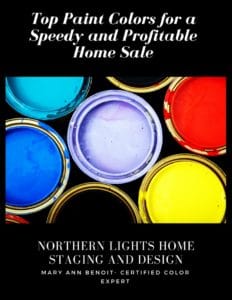 Call 907-362-0065 today
 info@northernlightsstaging.com

Prices subject to change without notice.
---
Interested in becoming a home stager? I recommend the Staging Diva Home Staging Training program!