Would you like to attract your ideal customer and increase your vacation rental income? Whether you have a Bed and Breakfast or other vacation rental, it is important to have your property stand out online to attract the guests you want and make the income you want. Learn more by listening to this interview with Mary Ann Benoit on Seward Public Radio's "Market Minute" with Nicole Lawrence.
For additional information, see my blog articles on  Increasing your Vacation Rental Income and Bookings with Home Staging and Attract Your Ideal Customer and Increase your Bed and Breakfast income with Home Staging.  You may also like my latest article, Time to Up Your Game at Your Vacation Rental.
These five tips can dramatically increase your Bed and Breakfast or vacation rental income and bookings and attract your ideal guests! I used home staging to make a huge difference at my own B&B and at least doubled my income and bookings. Now my branding attracts guests I love to have stay. Report includes video examples.   Download your report now. Price: $4.99.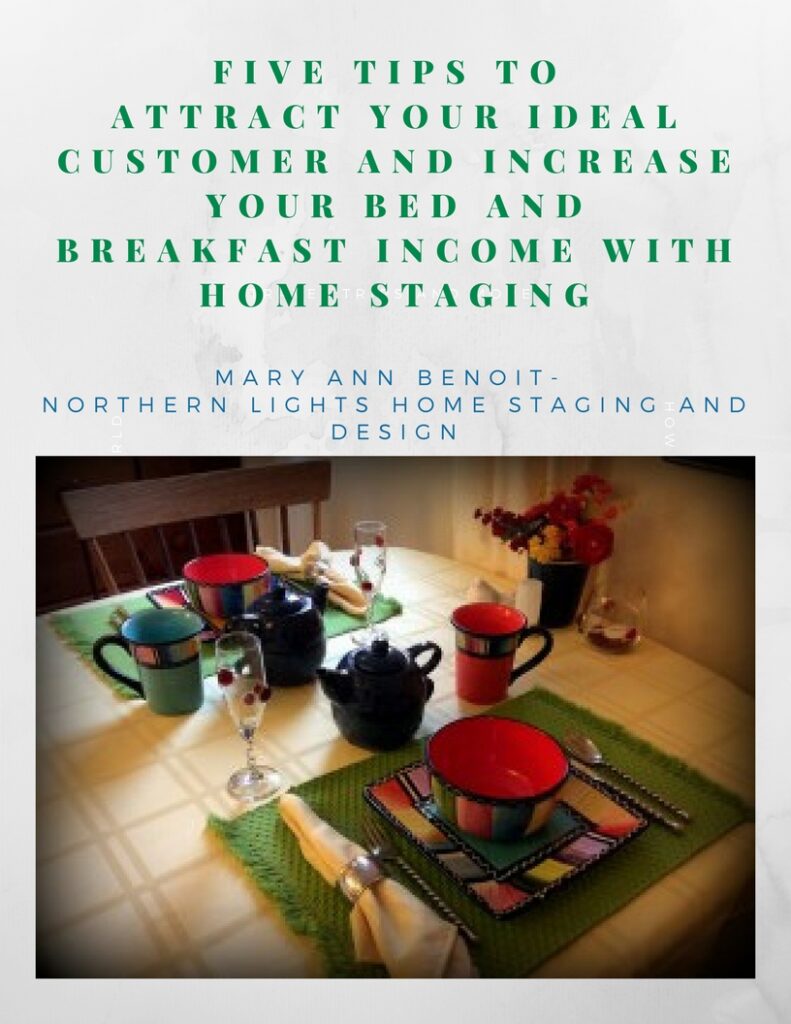 Need Help Designing Your Vacation Rental or Bed and Breakfast?
Why not try my online Vacation Rental Consultation. Find out everything you need to do to create a beautiful space that attracts your ideal customer and gives you great photos for your online marketing. I also offer website reviews and social media advertising.
Pin These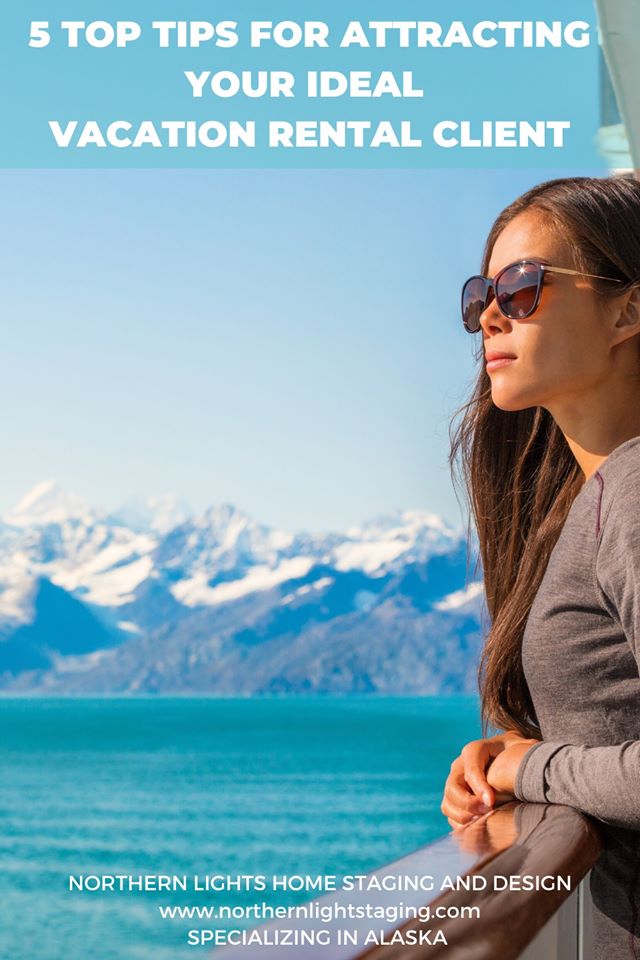 Sign up for Seasonal Living Magazine Online