Does your house look good, feel good and support you in living your dream life?
You probably know that investing in a great mattress and beautiful comfortable bedding can help you get a great night sleep. We spend a third of our lives in our beds and it certainly affects the way we look, feel and live if we sleep well, or not.
We spend more time in our homes than we spend in our beds. Of course, if affects the way we feel about our lives. That and the items we surround ourselves with also affect our health.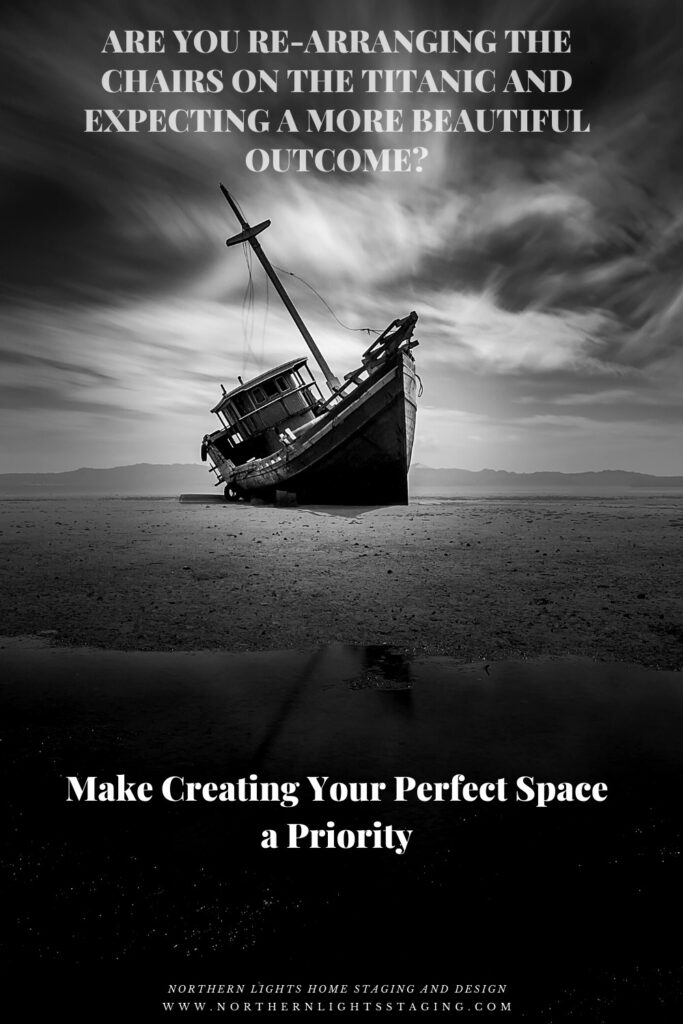 Does your home give you joy when you walk into the different rooms? Does it make you happy? Do you feel relaxed, comfortable, proud of sharing your space with others? Does it tell your story so it feels like your sanctuary, and to those who enter so they know who you really are? Is it easy to move around in with space for all you need? Is it filled with things you love and not cluttered with things you don't want or need?
When you dream of the life you want, you may have realized that you need to BE the person that is capable of creating that. Your home should support you in becoming that person by providing space that supports your journey. That might be a fantastic home office, a place to work out, to meditate, to learn, to have silent time, to create things, to be inspired, to play music or to dream.
Often, people think of Interior Design as a nice to do thing that just helps your home look good. And that is just superficial stuff that can wait for when there is more time or money or nothing else to do. It is a nice to do luxury but not a priority.
Imagine, if you could wave a magic wand and have your perfect space. What would that feel like to live with that every day. Compare that to how you feel about your space now. Isn't it worth prioritizing having that feeling?
Where will you be 6 months or a year from now if you do nothing? You may think in the same place you am now. Actually, you are worse off because you have spent 6 more months not enjoying your space or having it support you towards your ideal life. Putting it off allows things to get worse over time. Superficial efforts without a design plan are like rearranging the deck chairs on the Titanic and expecting a more beautiful outcome.
So how can you turn this ship around? Realize it is important to your happiness, well-being and health to have a home that looks great, feels great and supports you to be great.
Great Interior Design makes your space look great, feel great and supports you to be great. Aligned Design helps you create your dream space and life.You are worth it and the world needs you to be your best.
My philosophy of great Interior Design, which I call Aligned Design, considers three key factors; art, science and energy. The intersection of the three is where the magic happens.
Your home is like your body, a system that works together. To be healthy, you need to consider all the parts as a whole.
Start with an Aligned Design plan that considers the art, science and energy of your home together. Merging creativity, color and connection, we can work together to create your perfect space.
Curious about your Interior Design style? Take the quiz and find out.