Pantone's "Living Coral" is their 2019 Color of the Year. It is a warm, peachy orange that is bold, earthy and inviting.  What can you do with this color? Well, you could be brave and paint an entire room with it, or try it in smaller doses a powder room. If it is not a color you can see yourself living with in large doses, why not try using it in accents such as a wall mural, pillow, rug, art, a beautiful side chair or accessories. These can be easily changed over time if you want to try a different color. This color would work nicely with walls that are painted in a neutral color such as a light gray. Click on the picture below to go directly to my Pinterest pin, which has links to the products in the picture so you can find out more and purchase if you like (contain affiliate links). All should go nicely together.
I think these items together with some neutral off white sofas would create a clean, fresh, beautiful room in the Bohemian style with a modern twist. 
You can also visit my Pinterest board, "Ways to use Living Coral- Pantone's 2019 Color of the Year" for more options.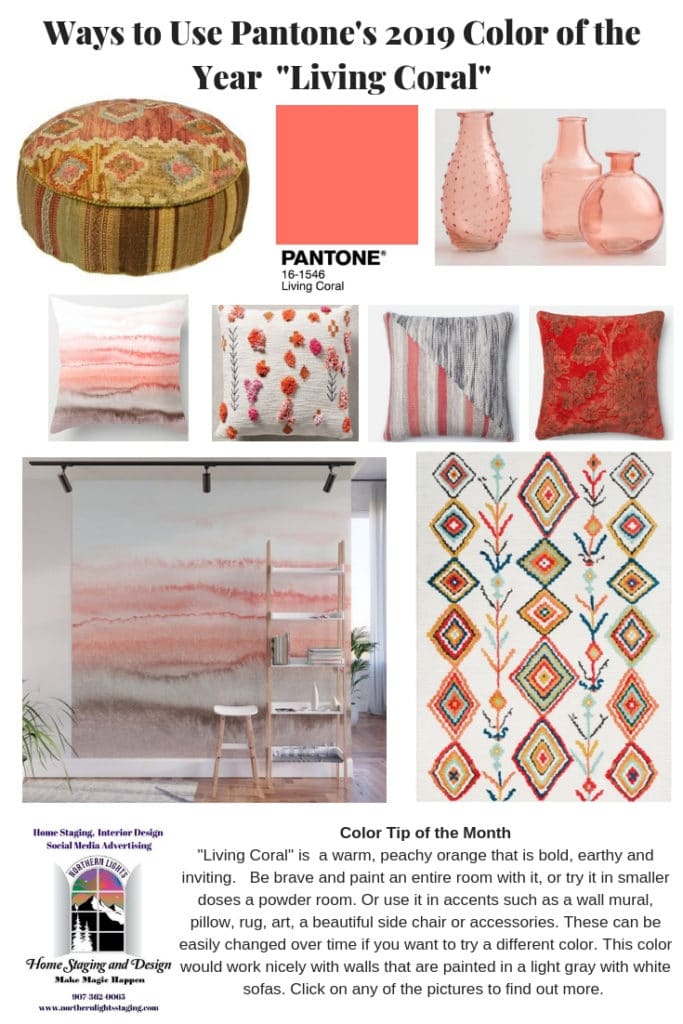 If you would like help selecting paint colors to go with Living Coral, or pulling it all together for your Interior Design project, give me a call for a color or design consultation today!
So why did I pick these items?  I love global design styles, such as Bohemian, with lots of color but with a little more elegant and pulled together look. I think of it as "Elegant Bohemian". This look can have touches of modern, vintage, industrial, farmhouse or other styles to make it unique. I think these items give it a modern touch. Colorful, but still light, clean and airy.
See the descriptions below. If you click on the picture it will bring you to the site where you can purchase them if you like. These contain affiliate links, meaning they give me a small commission for sharing their product with you but it does not affect your price at all. This helps me share some free design tips with you:)
This original art on wallpaper is 8×8′, is printed on self-adhesive woven polyester fabric panels, and is easy to stick on and off. Support an artist and set the palette for the rest of the room. Beautiful! She also made the pillows you can put on your sofa to help tie it all together.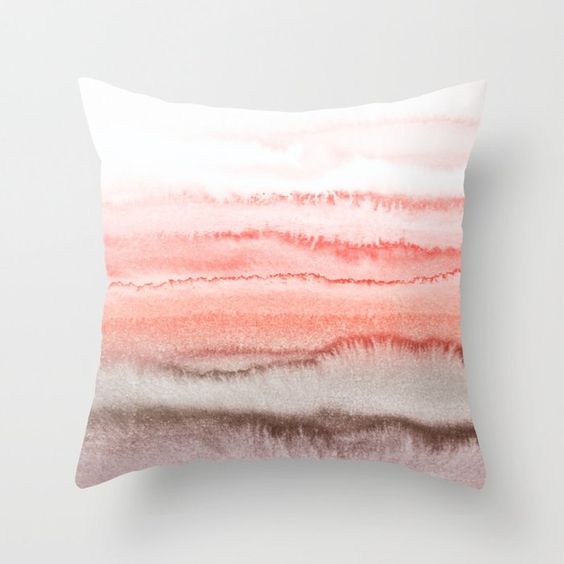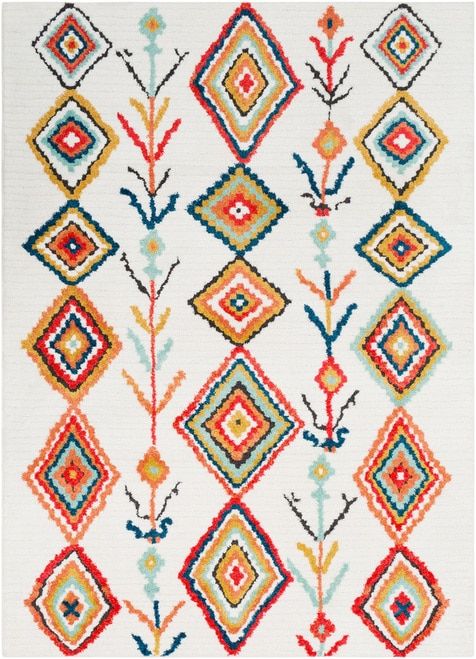 I love this Moroccan shag rug for giving that Bohemian vibe and giving lots of colors to work with to pull in with your furniture and accessories such as the deep rich teal and light blue.
What can I say, can this pillow be any cooler or go any better with the rug?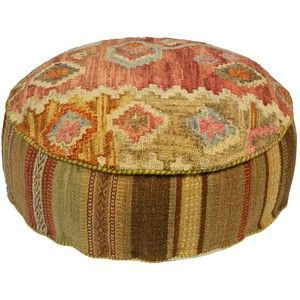 Nothing says Bohemian like a pouf and this one has the perfect colors. Take a cue from some of the colors in this for any wooden furniture you may add to the space.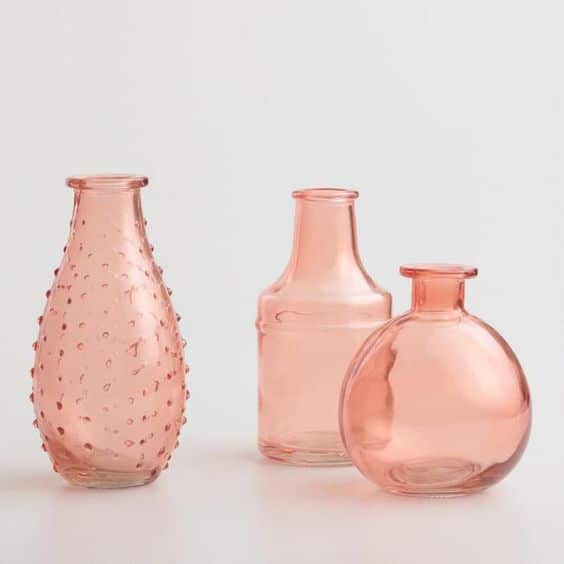 I just love these, clean, fresh, light, pretty and the perfect color. Light shining through beautiful colored glass is one of my favorite things.
Some of the pillows I selected above have gone out of stock so I found these new ones below that I think would work beautifully with the rug and mural. 
Ready to Add Some Amazing Color to Your Space?
Try one of my online Color or Edesign Consultations today!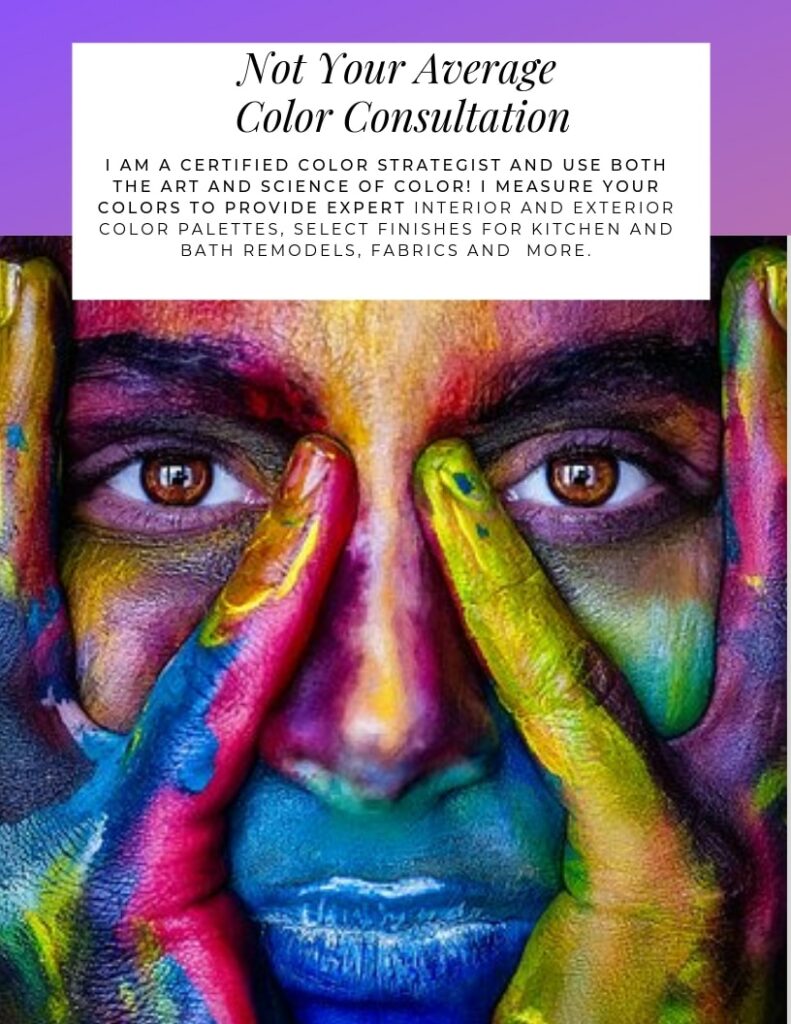 Wondering what your Global Design Style is? Take the quiz and find out!